'The Crowded Room' on Apple TV+ centres on Danny Sullivan, a dissociative identity disorder sufferer. After a shooting at the Rockefeller Centre, he is detained, and in the interviews that follow with Rya Goodwin, the truth of his predicament comes to light. Rya recognises various alters who have been with Danny over the years as she delves into his story from the beginning. These alters have helped Danny when he most needed them, but now that they have turned selfish, Danny is in peril.
Danny's early years hold the key to understanding how to handle him and assist him in leading a normal life. Rya is aware that Danny lived with his stepfather, but what became to his biological father? Why was he never present, and who was he? This is what we do know. Spoilers follow.
What Happened to Danny's Real Father?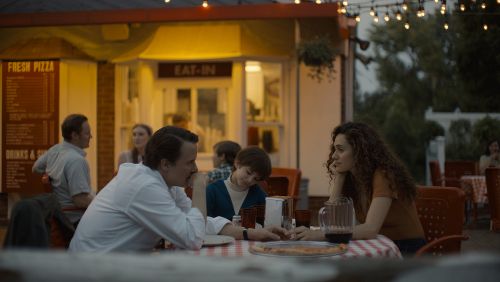 When Danny was too little to remember his biological father, he disappeared from the picture. He had no idea that he and his mother, Candy, had always been by themselves. He did, however, give his father and the reason for his parents' divorce some thought. In his early years, Danny invented an alter he called Adam and thought of as his twin. Adam wasn't around as much because he lived with their father, whilst Danny lived with his mother.
Danny never gave it much attention because he imagined their parents' divorce was the result of some sort of argument between them. However, Danny began to think about his father once more after Marlin Reid entered their lives, married his mother, and began abusing Adam. After some time, Adam passed away, and Danny blamed Marlin. Danny moved out of his house a few years later to live in a boarding house with Yitzhak and Ariana, unaware that they were also his alter egos.
Danny came to London to search for his father after the shooting at the Rockefeller Centre. He didn't know why he picked London, but Yitzhak had urged him to go, so he did. Despite not finding his father, he did discover Jack, a father figure he had always sought. When Danny returned, was detained, and was interrogated by Rya, he learned he had DID and realised that, among other people, Jack, Yitzhak, and Ariana had been alters all along.
Danny learns that Adam was an alter on the last day of his trial. He was the first alter to appear and leave before other alters did, so he never suspected Adam wasn't genuine. But how was Adam already there if Danny's DID appeared as a result of the sexual assault he endured from Marlin? What kind of trauma did Danny endure prior to all of this? It turns out that his biological father played a role in this.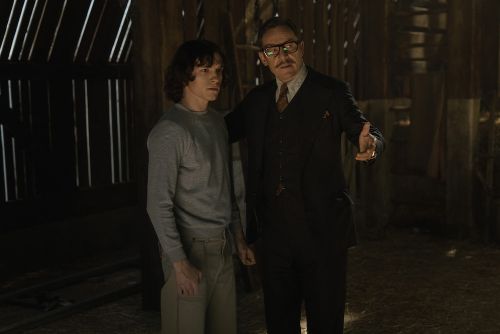 Danny's mother pays him a visit after the trial, when he is declared not guilty and admitted to a hospital for proper care. She admits that she has left Marlin and that she has known all along what her husband has been doing to Danny. She found it difficult to accept this because she had left her first marriage to get away from this predicament just to find herself back in it.
Candy admits that she became pregnant with Danny when she was a young woman. She married Danny's father (who shall remain anonymous) since she was unable to care for a child on her own. Candy learned that her husband was abusing their son sexually when he was four years old. This shocked her, and she made the decision to leave him right away. She obtained a divorce and relocated with Danny to begin a new life.
Since Candy didn't want her ex-husband near her son, she cut off all contact with him. She never discussed him with Danny since he was too little to grasp what had happened to him, which is why she never did. Adam was developed by Danny's brain as an alter to help him absorb everything and help him move on from the trauma. Candy made sure that his father was never seen or heard from again.