The Korean cinema industry has been producing masterpieces with back-to-back productions like Alive and Kingdom in an era where we're missing out on the essence of the zombie notion, which only George Romero's classic flicks and a few other zombie films like Dawn of the Dead achieved. However, Train to Busan, which is now recognised as one of the best zombie films ever made, set the trend.
Yeon Sang-Ho's film Train to Busan, which is set in South Korea, follows Seok-woo and his daughter Seo Ahn as they become stuck in a train full of diseased passengers, endangering the entire country. He leaves his kid behind and teams up with other survivors to save her and make it through this post-apocalyptic world.
The actors completely portrayed the impact the movie had on spectators with their exceptional acting skills. The movie was flawless in every regard, whether it was action or story. The cast of this masterwork has been around for a while, and remembering them is always fun. The Train to Busan cast and character list can be found below.
Gong Yoo as Seok-woo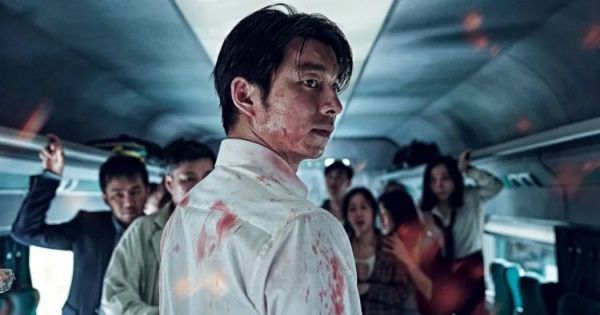 The primary character of Train to Busan is Seok-woo, a self-centered father who spends his life trying to secure his daughter's future but fails to realise that all she really needs is his love. Thanks to Sang-hwa, who assisted Seok-woo numerous times throughout his search for his daughter after they became estranged, Seok-woo underwent significant change.
Gong Yoo did an excellent job portraying the role, living up to his reputation as one of South Korea's top actors. If you enjoyed his performance in Train to Busan, you should look into some of his other notable roles, which include supporting roles in The Silent Sea, Han Yoon-jae, and Guardian: The Lonely and Great God. He also had a brief appearance in Squid Game.
Kim Su-an as Su-an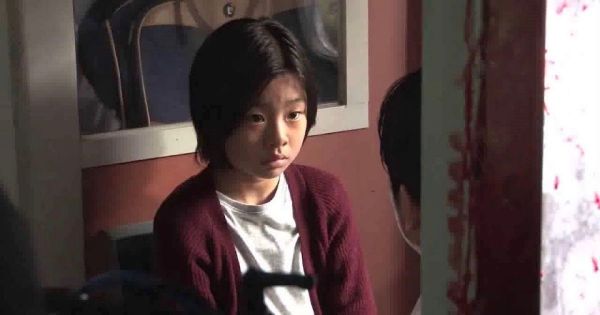 Next Entertainment World Cast and Character Guide for Kim Su-an as Su-an Train to Busan
The young girl who captured the attention of nearly every viewer during the film's final scene is now an adult. The daughter of Seok-woo, Su-an, yearns for her parents' love. Kim Su-an showed great acting skills throughout the movie despite her young age, perhaps as a result of her experience appearing in multiple films since 2011.
Although it was anticipated that she would receive some recognition for Train to Busan in 2014, it is possible to argue that 2018 was her best year as an actor due to her five accolades, including the Young New actor of the Year for her performance in The Battleship Island. Her other notable works include Memories of the Sword, Along With the Gods: The Two Worlds, and Project Silence.
Ma Dong-seok as Sang-hwa
Next Entertainment World Ma Dong-seok as Sang-hwa Train to Busan Cast & Character Guide
Regardless matter how many badass scenes he has or how kindly he was, Sang-hwa was the best character in the movie. He is one of the survivors who battled the zombies to free his wife, who was pregnant, and also saved Su-an when Seok-woo was unable to save her in time.
Furthermore, he was the standout when it came to fighting off swarms of zombies because of his outstanding physique and wrestler-like fighting style. Ma Dong-seok is well-known both in Korea and beyond thanks to his performances as Gilgamesh in Marvel's Eternals, Gom in The Good, the Bad, and the Weird, and Ma Seok-do in the Roundup film series.
Jung Yu-mi as Seong-kyeong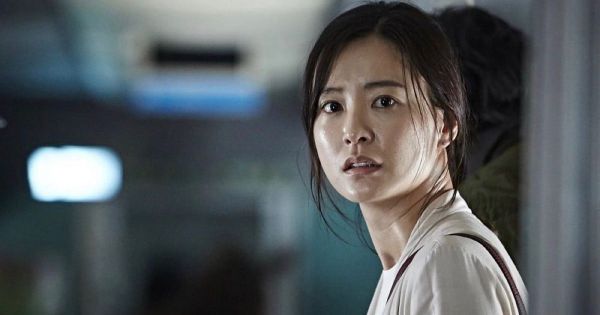 A charming pair, Seong-kyeong and Sang-hwa were funny, kind, and, most significantly, bold enough to adjust to the situation. She assisted many people during the epidemic, including Su-an and In-gil, despite the fact that she was pregnant and may have been in grave danger if the efforts failed.
Since making her film and television acting debut in Blossom Again in 2005, Jung Yu-mi has starred in a number of popular productions, including Kim Ji-young: Born 1982, Live, Jinny's Kitchen, Sleep, and box office successes including Family Ties, The Crucible, and Our Sunhi.
Kim Eui-sung as Yong-suk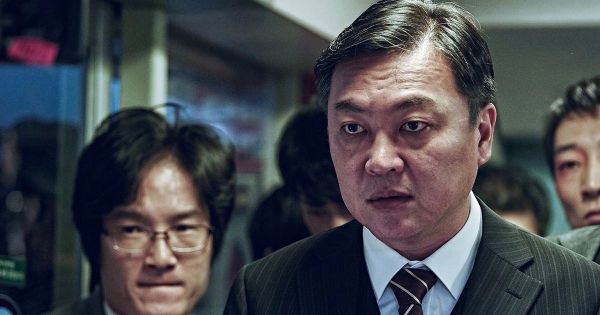 You can tell an actor did a great job portraying a character when you hate him so much that you want him to die horribly. The portrayal of Yong-suk by the talented actor Kim Eui-sung is among his best. Every survival scenario has manipulators, as has been seen in films and TV shows over the years, and Yong-suk is one of them in Train to Busan.
His actions showed how egotistical he was, and he wouldn't hesitate to step over someone if it meant crossing the bridge, despite the fact that the movie suggested he wanted to visit his mother in Busan. While he played a true antagonist in Train to Busan, his portrayal in Taxi Driver is quite different and leaves you wondering whether it was really him, once again showcasing his excellent acting skills.
Choi Woo-shik as Min Yong-guk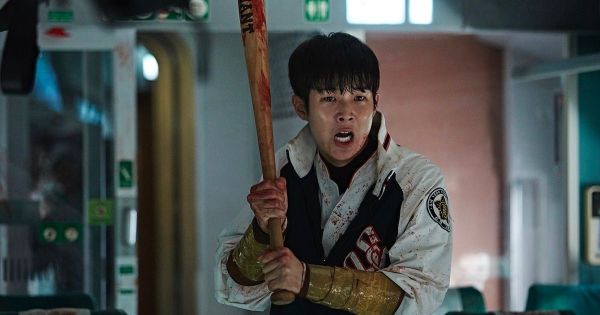 Apart from Kim Jin-hee, Min Yong-guk is the lone survivor from the baseball team that was on board. Even though Jin-hee expresses interest in sitting next to him and showing her feelings for him at the beginning of the movie, he doesn't tell her that he loves her. Nevertheless, he became increasingly clear about it as the movie progressed, and the romantic subplot gave the climax some more emotional force.
The Korean-Canadian actor Choi Woo-shik is most known for his roles in films including Rooftop Prince, Special Affairs Team TEN, Set Me Free, and Okja. His performance as Kim Ki-woo in the 2019 film Parasite also helped launch his career to international fame, but Train to Busan wasn't the only movie to do so.
Choi Gwi-hwa as Homeless Man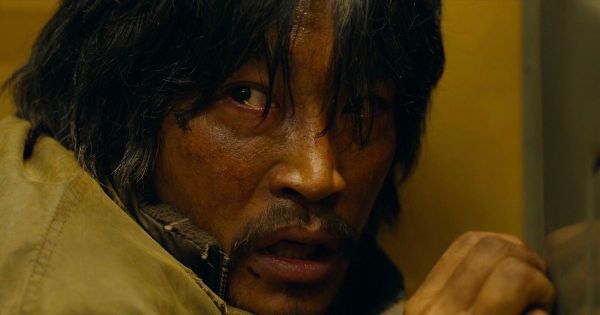 Choi Gwi-hwa's portrayal of a homeless guy in Train to Busan is one of the best representations of how society functions during trying times, and he serves as the ideal visual example. Next Entertainment World Train to Busan gives one of the most accurate portraits of how society functions during trying times. In contrast to Yon-suk and other characters who sacrificed people for their personal gain, he made sure to pay back those who saved him at the beginning of the movie, despite the fact that he was afraid.
Choi Gwi-hwa was a wonderful addition to the cast thanks to his performance. The actor has primarily played supporting roles since his 2009 debut, but his few major roles—Go Dong Pil in Undercover, Jeon Il-man in The Roundup, and Chae Geun-sik in Suits—have allowed him to fully express his acting talents.
Park Myung-sin as Jong-gil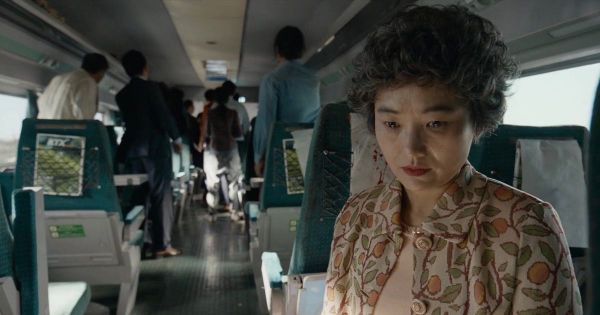 As was previously mentioned, when society breaks down, people transform and reveal their genuine selves. In the movie, a character named Jong-gil makes an unanticipated choice because no one was concerned about her dying sister In-gil. Even though almost everyone anticipated it, the character received an unexpected amount of significance, and the actress made sure to leave an impression on the audience despite the character receiving relatively little screen time.
Actress Park Myung-sin is exceptional, and her roles in Lawless Lawyer, Lee Min-ho's Legend of the Blue Sea, and Bulgasal: Immortal Souls show how adaptable she is when given the right role.
While Sohee (Kim Jin-hee), Jang Hyuk-jin (Ki-chul), Jeong Seok-yong (Train Captain), and Ye Soo-jung (In-gil) all played parts that contributed weight to the narrative, they are the characters that have left the most lasting effect on viewers.
Our Team DCS includes 5 different writers proficient in English and research based Content Writing. We allow them and encourage them to follow the Entertainment news all day long. Our posts, listicles and even the exclusives are a result of their hard work.