'The Choice' chronicles the story of Travis and Gabby, two polar opposites who accidentally pull towards one another, defining the contours of love and trysts. Travis, a lady's man, and Gabby, a medical student, fail to strike up a conversation as neighbours until fate places them next to one another. But the commotion doesn't last long before it turns into an alluring appeal. Travis and Gabby attempt to overcome the issues that threaten to separate them in spite of the obstacles placed in their way.
Teresa Palmer, Benjamin Walker, Tom Welling, Maggie Grace, and Alexandra Daddario star in Ross Katz's 2016 love drama. Here is a list of films to view if the idea of unrestricted love appeals to you just as much as it did to me. Many of these films, including "The Choice," are available on Netflix, Hulu, or Amazon Prime.
A Walk to Remember (2002)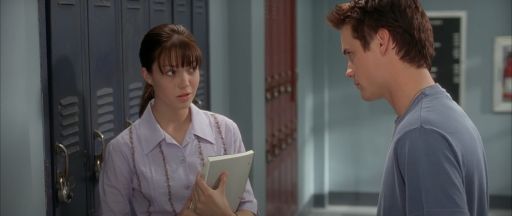 In 'A Walk to Remember,' another Nicholas Sparks creation, two adolescents with very different personalities and hobbies Landon and Jamie embark on an unusual romance. One is an A student, whilst the other is a rebel. As the two are compelled to be together, their divergent personalities draw closer. To their dismay, though, life interferes, leaving heartache in its wake.
The film demonstrates how love is free from the burdens of morality. Mandy Moore and Shane West play the primary characters in Adam Shankman's film. Despite its devastating conclusion, "A Walk to Remember" is a nice movie to see after "The Choice," in which the protagonist is left with nothing but the hope that their paramour will survive.
An Affair to Remember (1957)
'An Affair to Remember', starring Cary Grant and Deborah Kerr, shows Nickie Ferrante and Terry McKay having a sexual encounter while sailing across the Atlantic. Sparks naturally flow between the two strangers despite the fact that they are engaged and prepared to get married. After the voyage, the two people plan to meet at the Empire State Building since they are in love. An sad event, though, poses a threat to separate them. Similar to 'The Choice,' Leo McCarey's 'An Affair to Remember' demonstrates how genuine love can triumph over all challenges and that no illness or physical pain can make love and faith ineffective.
Flipped (2010)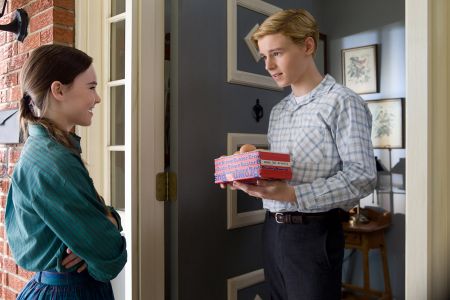 'Flipped' centres on the tale of Juli Baker and Bryce Loski, two teens whose lives are followed in 1957. Juli was smitten with Bryce ever since he moved into the same neighbourhood as her when she was seven years old. Now that Juli is a teenager, she has matured and is aware that her passion for Bryce may not be as powerful as it once was. Unfortunately, this is also the point at which Bryce begins to consider his feelings for his neighbour.
In "Flipped," directed by Rob Reiner and starring Madeline Carroll, Callan McAuliffe, Morgan Lily, and Stefanie Scott, the naivete of young love and the boundaries of love at first sight are examined. Therefore, if you enjoyed seeing Travis and Gabby's relationship develop over time, you'll find Juli and Bryce's seductive chemistry to be just as captivating.
In the Mood for Love (2000)
In this cult favourite from filmmaker Wong Kar-wai, Maggie Cheung and Tony Leung play two neighbours who develop a special friendship and end up falling in love when they learn that their wives are having extramarital affairs. The film successfully conveys the essence of desire and hope in the face of loss and separation, despite the unachievable romance that develops between the main. 'In the Mood for Love' also shows a desperate desire between two people spurred by an overwhelming attraction. Like Gabby, whose passion for her fiance proves to be insufficient as compared to her feelings for Travis.
Leap Year (2010)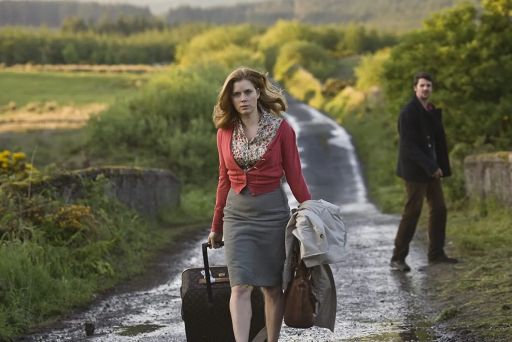 Anna, the protagonist of the film, is a lady who has meticulously manicured every element of her life. Her intentions are only derailed by her long-term boyfriend's failure to propose. Anna resolves to take matters into her own hands and exploit a Celtic custom that permits women to propose on February 29. She encounters a sour brood when she goes to Dublin to finalise the purchase, and they show her not only what love means, but also everything that love can be.
Director Anand Tucker's "Leap Year," starring Amy Adams, Matthew Goode, Adam Scott, John Lithgow, and Kaitlin Olson, examines the frailty of the human heart. Similar to 'The Choice,' 'Leap Year' illustrates how our intentions may never come to fruition in full, despite our best efforts. Anna, like Gabby in "The Choice," makes a decision and decides against continuing with a marriage that would be linguistically correct.
The Longest Ride (2015)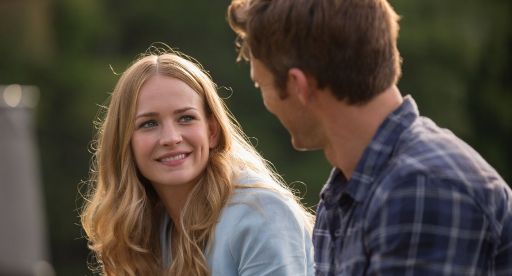 It centres on Luke, a former bull-riding champion, and Sophia, a college student, two lovers whose love may not be sufficient to keep them together. The pair struggles to build a future together because of their disparate ideas and divergent paths. However, when they stumble across Ira, an elderly man, they discover that difficult times in life do not necessarily have to be the starting point for partnerships. Scott Eastwood, Britt Robertson, Alan Alda, Jack Huston, and Oona Chaplin are among the cast members.
Similar to the emotional conflict in "The Choice," the protagonists of George Tillman Jr.'s film "The Longest Ride" are left wondering if love will be enough to keep things the same. Therefore, if Travis and Gabby's story of two people with opposite personalities falling in love intrigued you, you'll find Luke and Sophia's story of overcoming obstacles and finding stability despite having divergent interests and passions equally captivating.
The Way We Were (1973)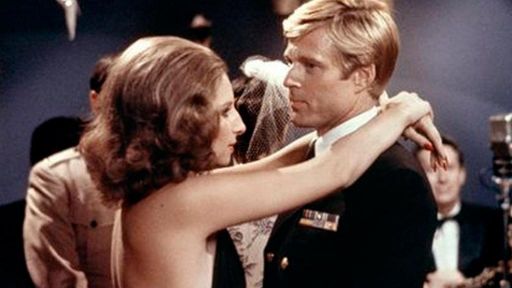 'The Way We Were,' directed by Sydney Pollack, is yet another film that focuses on the love between opposites. It tells the story of Katie Morosky, a politically engaged Jew, and Hubbell Gardiner, a reckless man who first met each other while they were college students. Following World War II, the two decide to get married, but soon discover that maintaining their union may not be as simple as it first appears.
The Way We Were, starring James Woods, Barbra Streisand, Lois Chiles, and Robert Redford, demonstrates that partnerships are not always easy. This romantic story is a wonderful one to watch next since Hubbell and Katie realise that their marriage may end pretty simply, just like Travis does when he realises that Gabby might not come back.
The Wedding Planner (2001)
The Wedding Planner, starring Jennifer Lopez, Matthew McConaughey, and Judy Greer, is a love triangle-themed film that tells the tale of Mary, a wedding planner hired to work on the wedding of an internet entrepreneur. Mary does everything in her ability to keep her profession and her heart apart after learning that the groom is the man she's fallen for. Similar to 'The Choice,' 'The Wedding Planner,' from director Adam Shankman, shows that in cases of pure love, everything falls into place.
Our Team DCS includes 5 different writers proficient in English and research based Content Writing. We allow them and encourage them to follow the Entertainment news all day long. Our posts, listicles and even the exclusives are a result of their hard work.