Netflix's "Zombieverse," which was created by Park Jin-kyung, takes viewers on a thrilling trip in a world where Seoul, South Korea, and the surrounding area are experiencing a zombie outbreak. Some incredibly gifted celebrities who did their hardest to escape the post-apocalyptic setting without becoming bitten or scratched by a zombie were featured in the inaugural season of the Korean reality programme. If you're interested in learning which cast members avoided injury and which ended up joining the undead, we're here to talk about that as well. Spoilers follow!
Dex: Survives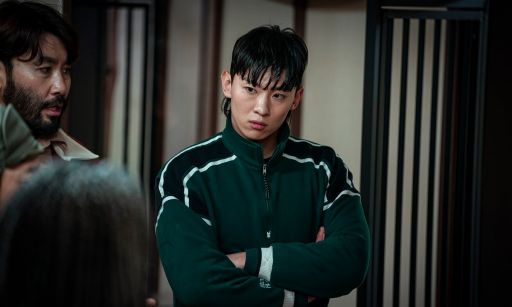 Kim Jin-young, who you may know better as Dex, was chosen as the group's leader because of his prior military experience and his desire to assist people. He assisted Park Na-rae and Tsuki in escaping potentially hopeless situations throughout the course of the expedition. Even when Park became furious and disclosed her plan to attack one of the survivors and readily provided his position, he showed no fear. Though initially he almost boarded the fishing boat before turning around to assist Patricia Yiombi, he was eventually able to join the genuine rescue boat.
DinDin: Survives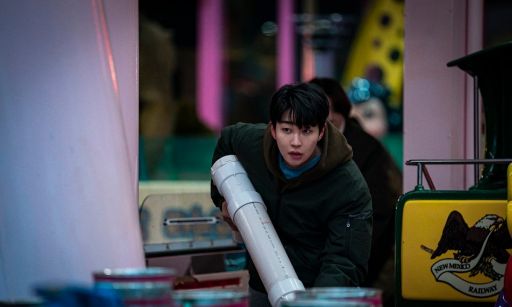 One individual who never shied away from taking on difficult responsibilities to ensure the survival of the group was Lim Cheol, AKA DinDin. He was a man of action. Though he did have a near call when Park Na-rae was torn between infecting him or Ro Hung-chul because DinDin had been making comments about her ever since she got scratched in the parking lot, the Netflix actor almost always prevailed due to his presence of mind. He eventually made it out alive and was one of the two who managed to slip away onto a fishing boat.
Jonathan Yiombi: Infected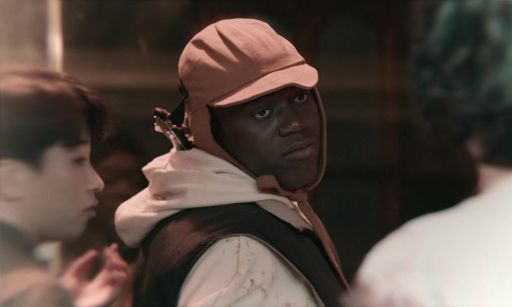 The cast members came up with a plan to maybe trick their adversaries by coating Jonathan in the blood of a "corpse" that they found after Tsuki was imprisoned in one of the cages and the group of uninfected was separated from those who had already been scratched by the zombies. Although the plan originally succeeded in fooling the zombies, he was bitten and became infected. Although he had been restrained in the home of reporter Kim Sal-man, Jonathan's transformation was quicker due to the type of his wound than it was for Park Na-rae and Kkwachu Hyung, and he turned into a zombie the very next day.
Kkwachu Hyung: Infected
Kkwachu Hyung, a urologist, risked the horde of zombies to save Park Na-rae when he noticed her trapped among them. But ultimately, the two contracted the disease and waited for their inevitable transformation into zombies. Hyung and Park frequently found themselves performing jobs that would place them in close contact to supernatural entities due to the fact that their status as practically undead meant that the two would not be attacked by the zombies. Off-screen, Hyung finished becoming a zombie after liberating the uninfected from the Ferris Wheel so they could get on the rescue boat.
Lee Si-young: Survives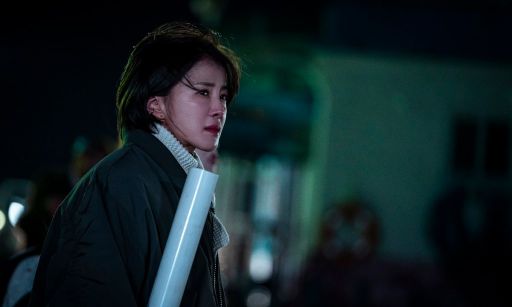 After participating in the zombie adventure on the "Love Hunters" set during the outbreak, Lee Si-young approached the issue with an odd blend of pragmatism and empathy. While she did strive to assist her colleagues and demonstrated her physical prowess by carrying a hurt Park Na-rae, she would also not lag behind in making the most of their resources, including the diseased but unturned survivors, to their advantage. She used this tactic to not only take over as the group's sub-leader but also to make it to the end alive and board the bus-shaped rescue boat.
Park Na-rae: Infected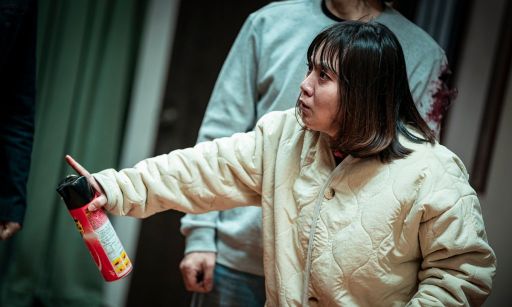 Park Na-rae was the only one who knew how to operate the forklift when the group of survivors was stranded in the parking lot and need it, but she was unable to do so because of her leg injuries. She was teamed up with Ro Hong-chul as a result, who appeared to throw her into a group of zombies when the dead attacked them. She was scratched by the zombies as a result, beginning a slow but inevitable transformation into the undead, which was finished when she and Ro were imprisoned inside a cabin on a Ferris wheel.
Patricia Yiombi: Survives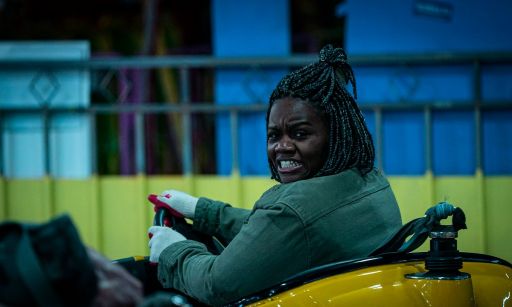 Patricia Yiombi, Jonathan's sister, made an effort to fit in with the gang as much as possible despite frequently finding herself in challenging circumstances, such as being chained just out of a zombified woman's reach. But perhaps losing her Jonathan was the most traumatic aspect of the entire journey for her. When Patricia was unable to reach the boat that the group had imagined was their designated rescue vehicle, things briefly appeared grim. Although Patricia did manage to escape with her life, she was forced to leave her brother behind. As a result of the arrival of the genuine bus-shaped rescue boat, the story for Patricia had a bittersweet ending.
Ro Hong-chul: Infected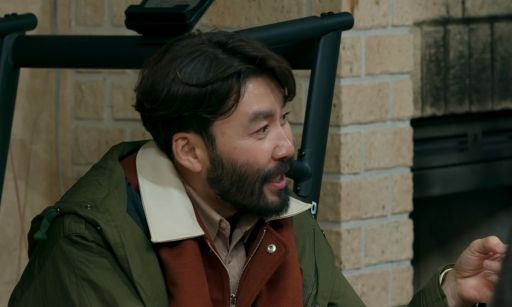 Ro Hong-chul (also known as Noh Hong-chul), a well-known television personality, will be our first interviewee. Her trip on the show was undoubtedly thrilling. However, the artist did draw Park Na-rae's wrath when his actions caused her to be scratched by the zombies at the beginning of the entire trip. When the uninfected were finally waiting till sunrise to board the rescue boat, Park made the decision to exact her last act of retribution by locking herself in one of the cabins with Ro right before she fully transformed into a zombie. Ro Hung-chul consequently became ill.
Tsuki: Survives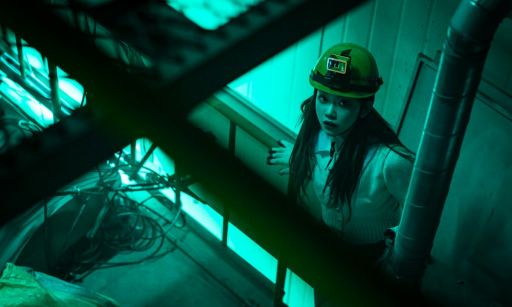 Fukutomi Tsuki, better known by her stage name Tsuki, gained popularity for her humanitarian deeds and her willingness to take chances. Tsuki was the only one discovered by the village chief and his henchmen after the entire gang became trapped in the village factory. They imprisoned her and she managed to escape with the aid of Jonathan Yiombi and Dex. In the end, it was only she and DinDin who managed to board the fishing boat before the owner threw away the rope the others were hoping to use.
Yoo Hee-kwan: Infected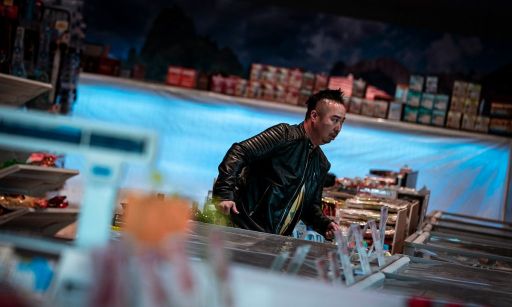 Yoo Hee-kwan, the first of the major cast members to have the disease, set out on a rescue mission to save Park Na-rae after finding her trapped between two shopping carts in an aisle of a store. While Hee-kwan's actions helped save Park and allowed her to leave the building with the other survivors, Hee-kwan was viciously attacked and "killed." The gang was ambushed by multiple zombies, including a now-dead Hee-kwan, when they were forced to spend the night at an amusement park while they awaited their rescue boat.
Our Team DCS includes 5 different writers proficient in English and research based Content Writing. We allow them and encourage them to follow the Entertainment news all day long. Our posts, listicles and even the exclusives are a result of their hard work.