The Korean reality show "Zombieverse," produced by Park Jin-kyung for Netflix, puts its players through their paces as they struggle to survive in a zombie-infested environment. Even if the show's idea is clever enough to keep you interested, its incredibly entertaining cast is what really makes it stand out. Take Ro Hong-chul (also known as Noh Hong-chul), whose performance throughout the series left fans torn between wanting to support him and not. Don't worry if you're wondering where he is right now—we've got you covered!
Ro Hong-chul's Zombieverse Journey
Ro Hong-chul somehow managed to position himself as the character who would do whatever to flee danger, even if it meant leaving others behind, as the zombie apocalypse started in the programme. His actions left a lasting impression on others, whether it was by trying to avoid performing essential responsibilities or by putting himself before others. That is not to imply that he did not assist others or comply with requests, but his personal survival instincts frequently led him to make dubious choices.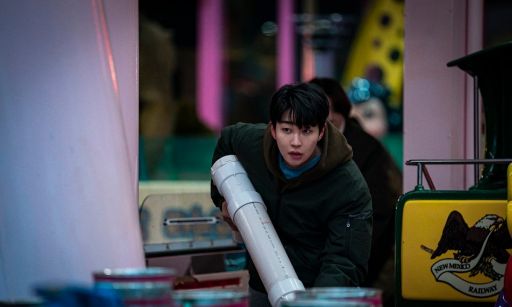 The path of the 'Zombieverse' cast members was affected by one specific occurrence that happened in the parking lot outside the grocery store. The survivors assessed the entire scenario and realised they had the keys to a tiny truck that would be perfect for them to leave, but it was obstructed by a few other cars. This required someone to go and remove the impediments with a forklift.
Park Na-rae claimed to have some knowledge of forklift operation, but she was unable to use it due to a leg injury. So it was determined that while others tried to block the zombies, she and Ro would go to the forklift and use it. Ro attempted to flee while pushing Park right into the zombie horde when the plot went awry and the zombies turned on the people in the forklift. The fact that Park and Kkwachu Hyung had been scratched by the zombies and had started to turn into the undead as well, regardless of whether or not he meant to do so, was the ultimate outcome.
As they moved on, Park couldn't help but make jokes about the scratched couple, which irritated her greatly because she thought he was to blame for her contracting the infection. The group's other participants did not see him favourably as a leader due to his behaviour. The survivors later found shelter in a far-off village, where they rested and ate well, but they soon discovered that they were caught in a trap.
Ro and Patricia Yiombi were in an extremely terrible condition since the village chief had tethered them just where his zombie mother might eat them. However, the pair managed to get away and quickly rejoined the group. Ro tried to pick up as many practical skills as he could along the way, but Park's dislike of him just appeared to intensify. This was mainly because DinDin (also known as Lim Cheol) and Ro were two of the louder proponents of leaving the sick behind.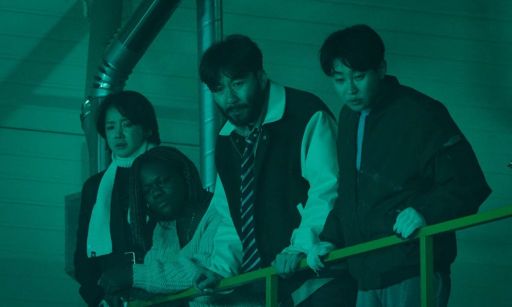 The cast members' seclusion in various Ferris Wheel cabins throughout the story's climactic scenes brought things to a head. While Park and Hyung were delighted to assist people who had become their friends at this point and were likely to turn into zombies very soon, Park did want retribution against those who had irritated her the most. In the end, she turned into a zombie, locked herself in a cabin with Ro, prevented his escape, and infected him off-screen. However, we are shown events that took place a year later, after the final five survivors had made their way into the ocean, where Ro appeared to have established himself as a calm leader of the dead.
Where is Ro Hong-chul Now?
View this post on Instagram
Ro Hong-chul is a well-known performer with a large following who has appeared in a number of well-known works, including a cameo in Psy's hit song "Gangnam Style." He actually has more than 457K Instagram followers and more than 329K YouTube subscribers as of this writing. The artist currently hosts the television shows "Shopping Cart Saviour" and "Where Is My Home." He most recently appeared in the same role for the television shows "Sleep" and "Spectator +: Short Buster." He was most recently nominated for the Best Entertainment Host prize at the 2022 Asian Academy Creative Awards. Ro also runs his own ice cream shop, Hongcheol Chaekppang, with locations in Gimhae-si and Seoul in South Korea.
View this post on Instagram

In a YouTube video uploaded by Pani Bottle in February 2023, Ro was shown getting hurt in a motorbike accident. However, he quickly reassured his supporters that he was okay. In fact, the reality TV star enjoys travelling quite a bit, having recently visited a number of US states like California, Arizona, Florida, and Hawaii. He has also travelled to Switzerland, the UK, Vietnam, and Japan in the recent months.
Our Team DCS includes 5 different writers proficient in English and research based Content Writing. We allow them and encourage them to follow the Entertainment news all day long. Our posts, listicles and even the exclusives are a result of their hard work.