If Will Smith's personal activities that night hadn't overshadowed the entire occasion, his Best Actor win at the 94th Academy Awards could have gotten more attention. Instead, the audience saw the A-lister accept his prize, deliver his speech, and then trudge out to face the audience's emotions.
If that incident hadn't occurred, the discussion would have been on Smith's performance in King Richard and how it fits into his filmography, as well as why he had to wait so long for an Oscar. Many award-winning actors have earlier parts that could have won them all, but with just one Best Actor/Actress prize each year, certain interpretations will always be neglected.
Al Pacino – Won For Scent Of A Woman – Should Have Won For The Godfather Part II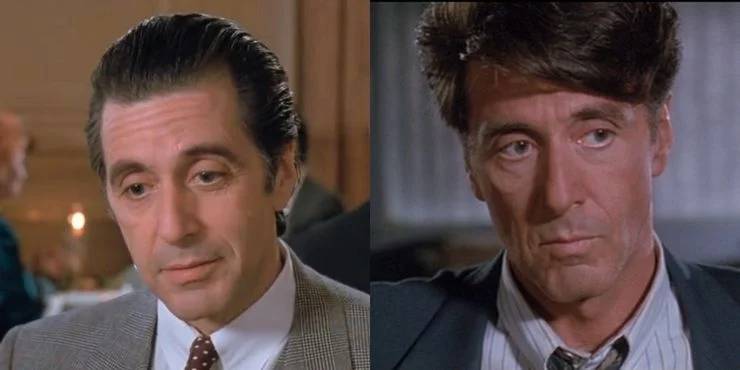 Between Al Pacino's first Academy Award nomination and his first win for Scent of a Woman, two decades passed. Any of his six Oscar nominations since then, particularly his third nomination for his portrayal as Michael Corleone in The Godfather Part II, may be argued to be better and more important than his major role in the 1992 film.
In addition, Pacino's win for Scent altered the course of his career. Prior to winning, his roles were more subtle. Pacino spent two decades after his Oscar for playing the bombastic Lt. Col. Frank Slade, possibly playing each character with the same great passion.
Cate Blanchett – Won For The Aviator – Should Have Won For Elizabeth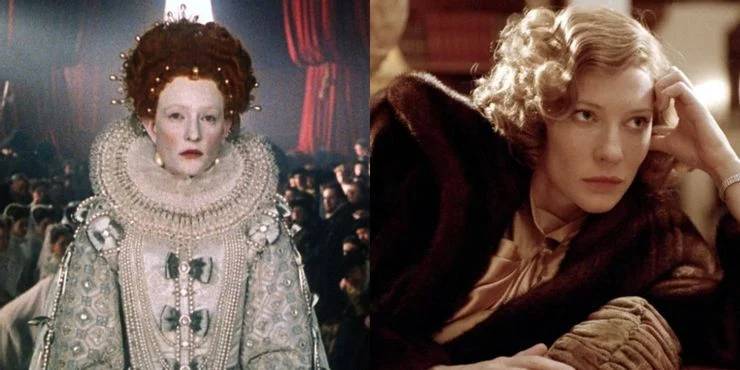 Cate Blanchett's first hit picture, Elizabeth, earned her her first Academy Award nomination for Best Actress in a Leading Role. Shakespeare in Love, much to the surprise of many, swept many of the prize categories, including a triumph for Gwyneth Paltrow in the Best Actress category.
In the same year, Judi Dench won for the same part in Shakespeare in Love. Dench's Elizabeth only appeared on screen for eight minutes, but Cate's performance carried the film throughout and led to an equally lauded sequel in 2006.
James Cagney – Won For Yankee Doodle Dandy – Should Have Won For Angels With Dirty Faces

James Cagney may not be as well-known today as he was during the Golden Age of Hollywood, but there were decades when Cagney's face was enough to sell out a movie. In films like Angels with Dirty Faces, he played the villain rather than the hero.
So it's a little surprising that his only Oscar was for the musical Yankee Doodle Dandy, which he won later in his career. This decision to honor Cagney only after he had performed a musical reflects a frequent theme in the Academy Awards, which favors real-life personalities over fictional characters and heroes over villains.
Jeff Bridges – Won For Crazy Heart – Should Have Won For The Big Lebowski

It's not that Crazy Heart is a horrible film or that Jeff Bridges' performance isn't good, but it's striking that after four nominations for probably more interesting roles, it took Bridges until 2010 to win an Oscar.
This award was in the manner of "it's his time," but Bridges in Starman or Thunderbolt and Lightfoot, both of which he was nominated for, would have been more appropriate ways to honor the icon earlier in his career. The biggest blunder is that Jeff Bridges was not even recognized for his legendary part as the Dude in The Big Lebowski, which is undoubtedly his most well-known and hardest role.
Jessica Lange – Won For Tootsie – Should Have Won For Frances

Jessica Lange not only won for the incorrect film, but she also won for the wrong film in the same year. In Frances, she was nominated for Best Actress, and in Tootsie, she was nominated for Supporting Actress. So she came home with some hardware that night, but it was in the "lesser" category.
Tootsie is a pleasant movie with excellent performances all around, but it is really Dustin Hoffman's feature. In Frances, on the other hand, Lange takes on the challenging role of Frances Farmer, a 1930s starlet who suffered from mental illness. Lange adds a great level of real emotion and vulnerability to the character that no one else could have done.
Kate Winslet – Won For The Reader – Should Have Won For Titanic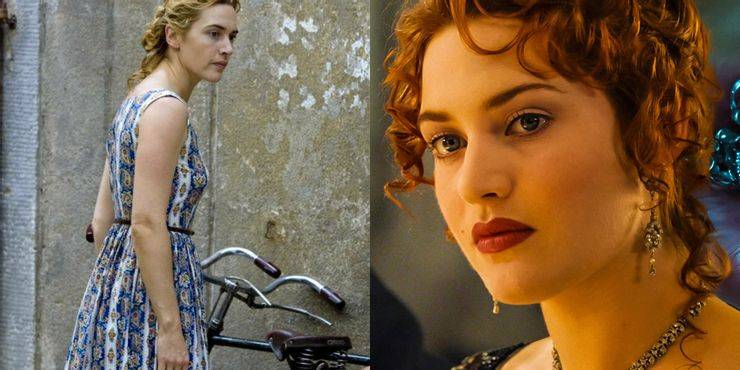 Kate Winslet has a long and illustrious career, and while her performance in The Reader is admirable, the film has received mixed reviews. Winslet won after a string of outstanding performances, including acting alongside Jim Carrey in the high-concept Eternal Sunshine of the Spotless Mind.
Her breakthrough performance as Rose in the film Titanic may have earned her an Academy Award far earlier in her career. That performance is still remembered as one of the most successful roles in cinema history, as Winslet manages to outshine both James Cameron's direction and Leonardo DiCaprio's star turn.
Leonardo DiCaprio – Won For The Revenant – Should Have Won For The Wolf Of Wall Street

Leonardo DiCaprio has only one Oscar to his name, making him one of the few remaining real cinema stars. The iconic actor didn't win until 2016, and to many, the honor felt like a make-up for previous failures. While The Revenant is a great film, and Leo's dedication is widely documented, there are some older films in which his performance is absolutely amazing.
Both The Wolf of Wall Street and The Aviator should have been easy wins for the young actor, as both roles demanded a level of nuance and range that DiCaprio had not previously demonstrated, and he was leagues ahead of his peers at the time.
Morgan Freeman – Won For Million Dollar Baby – Should Have Won For The Shawshank Redemption

The Academy Awards have long been accused of racism, or at the very least, an unwillingness to acknowledge that BIPOC actors and filmmakers face greater odds of winning. Enter Morgan Freeman, who won the prized award for Million Dollar Baby in 2004.
If he hadn't played Red in the critically acclaimed The Shawshank Redemption, the wait would be a lot shorter. In what was the first exhibition of the power of his voice, Freeman's Red not only co-stars but also narrates. Instead, the trophy went to Tom Hanks in Forrest Gump, who had won the award the year before, implying that Freeman may have won this year.
Paul Newman – Won For The Color Of Money – Should Have Won For The Verdict

Martin Scorsese's venture into sports drama, The Color of Money, is a fantastic offering. Tom Cruise and Paul Newman co-star, and Newman delivers his trademark star turn, making it difficult for fans to look away from the screen while he's on. The only issue is that he had already been nominated six times.
His previous nomination was for the 1982 picture The Verdict. Newman brings all of his charisma and acting prowess to bear in this outstanding performance. However, the competition in the 1983 Oscar race was simply too great. Newman had to wait till the field had softened before he could receive his trophy.
Whoopie Goldberg – Won For Ghost – Should Have Won For The Color Purple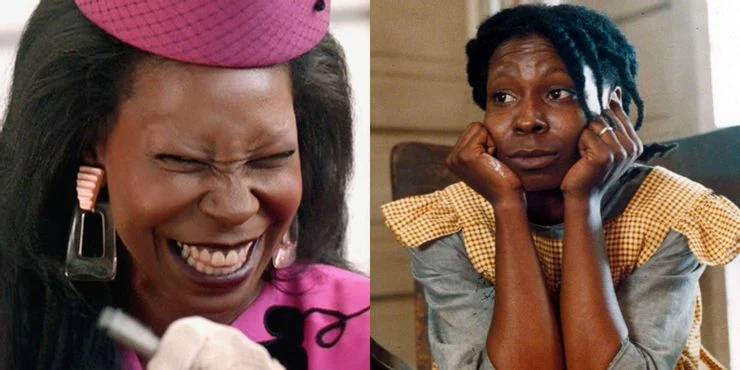 Whoopie Goldberg had to wait until her second nomination for the film Ghost to win, as a result of The Color Purple's disastrous year at the Oscars. Her performance in Ghost isn't awful, but her performance in The Color Purple is far more dramatic and profound.
Some saw Whoopie's win as the Academy apologizing for their treatment of the 1985 film about Black American women growing up in the early twentieth century. That film was nominated for 11 Academy Awards but did not win any of them. Ghost, on the other hand, is a popcorn movie and romantic drama that won three Academy Awards, including Best Original Screenplay.
Our Team DCS includes 5 different writers proficient in English and research based Content Writing. We allow them and encourage them to follow the Entertainment news all day long. Our posts, listicles and even the exclusives are a result of their hard work.