If we had to use just one word to describe "Money Shot: The Pornhub Story" on Netflix, it would have to be "baffling," since it shows how the adult entertainment business works. Even though sex work can be empowering and good for many people, this documentary movie looks at its dark side, which includes trafficking, abuse, and exploitation. But for now, if you just want to know more about Bernd Bergmair, who is a co-owner of MindGeek's subsidiary Pornhub, which is one of the most controversial erotica sites ever, we can help.
Who is Bernd Bergmair?
Bernd (or Bernard Bergemar) was born in 1968 to farmers in the beautiful town of Ansfelden in Upper Austria. However, he spent most of his childhood in the city of Linz, right on the Danube River. So, he went to a local grammar school before moving on to the famous Hohere LandwirtschaftZliche Bundeslehranstalt (HLBLA) St. Florian School for Agriculture and the Rural Area. As if that wasn't enough, he went on to get more education at the University of Linz. In 1992, he graduated with a thesis that was all about business acquisitions.
It has been said that Bernd started his corporate career by working for Goldman Sachs in New York. Later, he worked in Frankfurt, Hong Kong, and London. During this time, though, he decided to get into the porn business. In 2006, he bought RedTube and sold it to Manwin, better known as MindGeek, for a profit in 2013. Around the same time, the founder of the second company, German business magnate Fabian Thylmann, was trying to sell his entire group of companies because he had cheated on his taxes.
Feras Antoon, a high-level executive at the company, David Tassilo, a senior manager, and Bernd, an investor, bought MindGeek for $100 million. Bernd owns most of MindGeek's shares. Though, in reality, no one knew for sure who the second person was until late 2020, because he had kept it a secret after becoming a successful private investor. In fact, it was Financial Times that found out he owned more than half of the company but was completely inactive because he had nothing to do with how it ran day-to-day.
Where is Bernd Bergmair?
Tortoise Media in the UK did a thorough investigation and found that MindGeek's records say Bernd lives in China, but he has been living in London, England, for years. He seems to have his own mansion in the city, which he shares with his Brazilian wife, Priscila Bergmair, and their children. He makes a lot of money from the Canadian erotic nucleus. So, it looks like the man in his mid-50s is still living with his small family in The Big Smoke, where he prefers to live a quiet, luxurious life as far from the spotlight as possible.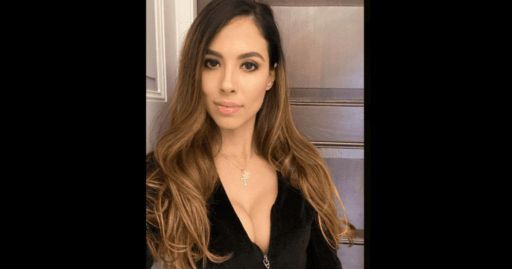 Bernd has never said anything about his ownership of MindGeek or the bad things that have been said about the company over the years, but in May 2021, his wife talked to The Sunday Times. The fashion blogger and model at the time—she seems to have deleted or made her social media accounts private since then—clearly said she wished her husband would quit the business. "It's not easy," the mother of three said, referring to the accusations against Pornhub of sexual assault, non-consent, child abuse, and sex trafficking. "Maybe the government needs to work on this by making rules."
Priscila added, "Everyone wants the best to happen." "Because they have kids. I now have kids. So, you know, I don't want children to be used… No one wants that to happen. Everyone wants things to go well… I never knew about this, to be honest. I had no idea what was going on… He only told me that he wished he wasn't in this situation, and I don't think he will be for long." Bernd doesn't seem to have left the successful conglomerate, though.
Our Team DCS includes 5 different writers proficient in English and research based Content Writing. We allow them and encourage them to follow the Entertainment news all day long. Our posts, listicles and even the exclusives are a result of their hard work.