The year 2022 is arrived! The new year is full of possibilities and opportunities, and everyone is eager to try something new, whether it's new destinations, cultures, or movies! You're now faced with the difficult task of deciding what to watch next after going through your watch list and binge watching during the holidays. You're on the lookout for something unique, something to spice up your life. Indian films, on the other hand, are as delectable as they come!
India is a land rich in culture and diversity, with as many cultures as the subcontinent's spices. The same can be seen in their films, which are packed with drama, romance, action, and, of course, legendary dance sequences. Indian films are among the most fun you'll ever see, and many of them are excellent and underappreciated. We've got you covered if you're interested in learning about diverse cultures and seeking an unusual adventure. We've compiled a list of the top 30 Hindi films available in the United States that will satisfy all of your desires — romance, drama, over-the-top action, and more. So grab some pakoras and prepare to be immersed in the vibrant world of Hindi movies!
3 Idiots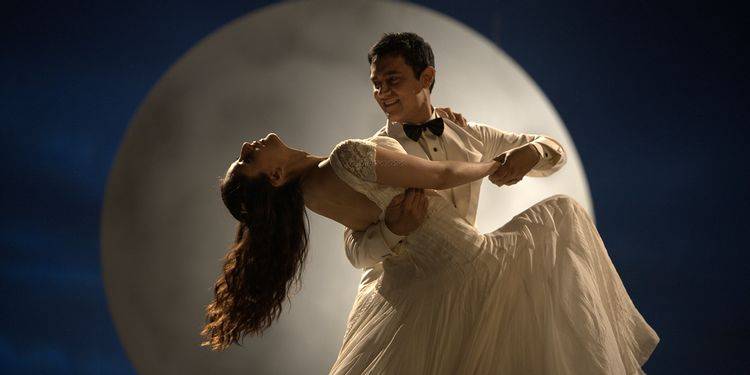 3 Idiots is a coming-of-age comedy-drama that examines the pressures felt by young people who have recently graduated from high school and highlights shortcomings in the educational system. It raises an important question regarding the purpose of higher education: is it to gain knowledge or to get employment? The film is loosely based on the novel Five Point Someone by Chetan Bhagat, one of India's most well-known novels. It tells the narrative of three young engineering students who, after passing one of India's most difficult admission tests, are admitted to the ICE, a prominent engineering college (Imperial College of Engineering).
The three 'idiots' embark on a tough and hilarious quest to withstand the intense pressures of college while still balancing their personal lives and forging a deep relationship. The film concludes on a nice note to the audience, encouraging them to pursue a career that they are passionate about rather than following the herd since, at the end of the day, it is your happiness that matters. 3 Idiots is one of those films that will brighten your day and should be on your watch list.
Asoka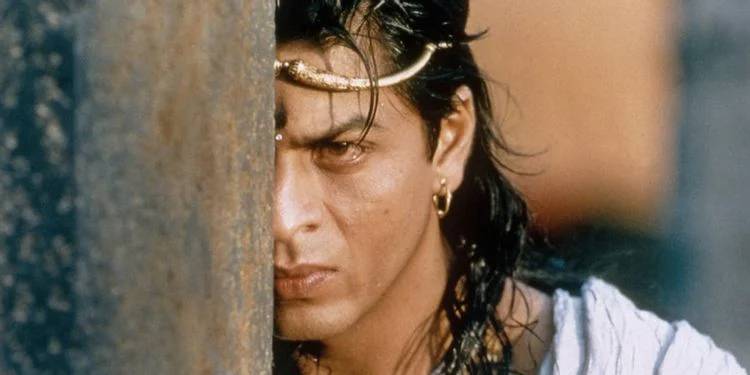 Asoka is one of the best Indian historical films ever filmed, chronicling the life of one of India's most famous monarchs. It is a story about how love triumphs over violence. Asoka was the grandson of Chandragupta Maurya, another well-known Indian monarch from the Mauryan dynasty, and had a difficult childhood, as one might imagine. He grew up to be a ruthless ruler who excelled at the art of warfare. His life is turned upside down, however, when he encounters the princess of Kalinga, a little Indian state that he subsequently invades and plunders unwittingly on his way to conquest. He changes his ways, converts to Buddhism, and spreads the word of peace as far as he can because of the slaughter he witnesses there. If you haven't seen it yet, you're missing out on one of the most epic and interesting historical stories ever portrayed onscreen by Bollywood.
Bahubali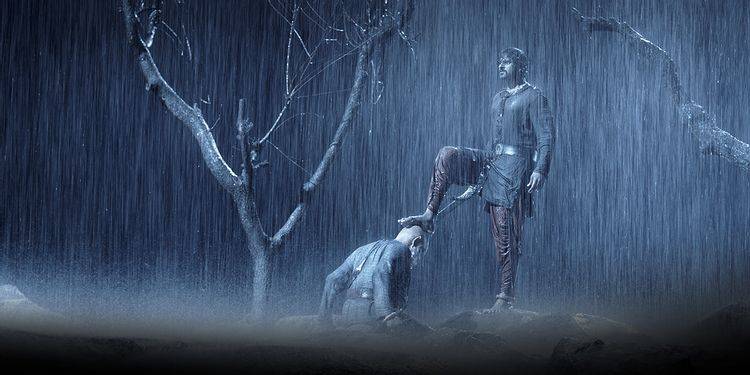 Bahubali is one of the most popular Indian films that is not produced by Bollywood. It was originally released in Telugu and Tamil, but it was dubbed into Hindi and became a box office success in India. The plot is separated into two films based on the Indian epic Mahabharata: Bahubali: The Beginning and Bahubali: The Conclusion, all of which are equally enjoyable and gratifying. It is set in the ancient country of Mahishmati, where the true heir to the throne is forced to live in exile when his uncle attempts to assassinate him as a newborn. Some villagers come to his rescue, adopting him and raising him as their own kid.
He unexpectedly finds onto the story of his past two decades later while attempting to assist his crush, who happens to be a part of a rebel organization attempting to free the queen, his mother, from captivity. The unexpected turns and stunning visual effects will keep you fascinated until the end of the second film, and you'll feel as if you're reading directly from an ancient manuscript.
Dangal

Dangal is a true story about a family of Indian wrestlers who defied the notion that "women aren't as strong as men." It chronicles the narrative of Mahavir Singh Phogat, an Indian amateur wrestler who was once the national wrestling champion but had to give up his dream of winning an Olympic medal for India due to a lack of financial backing. So, under the slogan "Mhari Chhoria Chhoro se kum hai ke," he devotes his life to training his daughters in the sport (My daughters are no less talented than boys). They manage to stay and work together through years of hard work and patience, going through numerous ups and downs, and at times falling out, and his children accomplish his lifetime dream of winning an Olympic medal. The film contains both emotional and funny parts, and it will make you want to return to the gym right away to keep your New Year's resolution.
Drishyam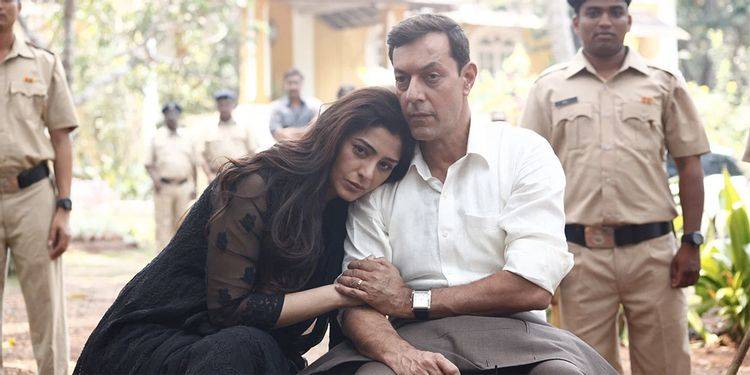 Drishyam is a one-of-a-kind crime thriller that will keep you riveted to your TV screen until the very end. It is one of the best-written Indian films. Drishyam is a remake of the same-named Malayalam-language film from 2013. It depicts the narrative of a father's struggle to protect his family and the depths to which he is willing to go to do so. The family is being investigated as a suspect in the murder of Inspector General of Goa Police's son. The cops question them and torture them, but to no result. Like an episode of CSI, the tale slowly unfolds through many riveting twists and turns, making you chow down on several helpings of popcorn in anticipation by the time you reach the finish.
Fitoor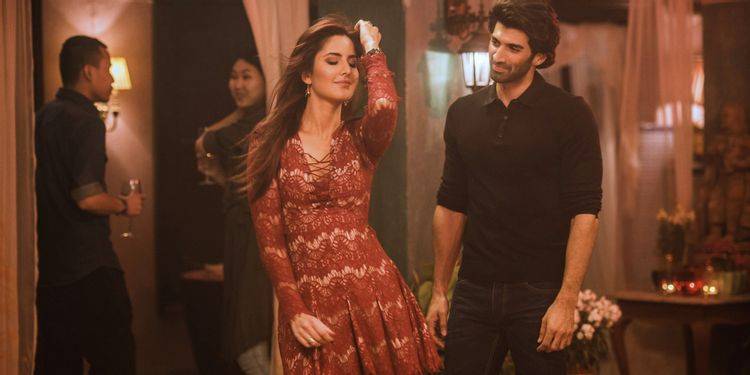 Fitoor is a ballad about a broken heart. It's based on Charles Dickens' 1861 novel Great Expectations, and it brilliantly depicts the anguish of a single mother who can't get over her lover's betrayal and abandonment of her kid. Her only daughter falls in love with a young lad who works for her family, and their infatuation brings back old memories for her. She attempts to keep them apart for fear that her daughter may suffer the same fate, even sending her abroad to study. However, the two are fated to meet when they meet in Delhi a few years later, the boy having grown up to become a great artist. As the characters learn to confront their sentiments, the plot gradually builds towards a sad but rewarding conclusion, demonstrating how crucial it is to cope with them in order to go forward in life.
Force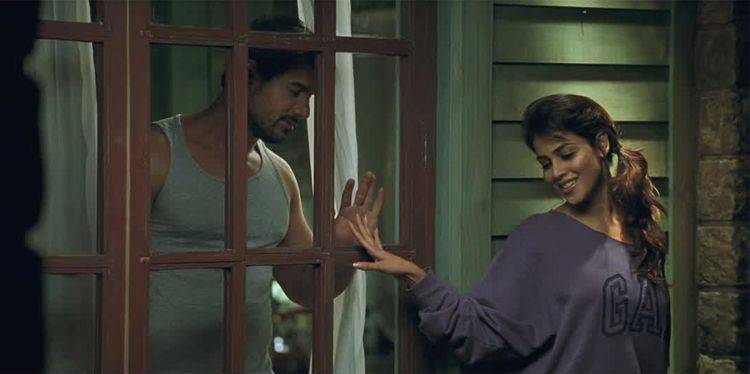 Force, which was followed by a sequel, features some of the best action sequences in Bollywood history. Force 2, a cop action thriller film series with a rich storyline, is a must-see. After waking up in a hospital, a cop reminisces about his unpleasant experience with criminals. His experiences have hardened his heart until he meets an independent and happy woman who completely transforms his life.
When the cop gets in trouble for killing a drug peddler during an organized raid, they fall in love and are about to marry. The peddler's brother, a notorious criminal, promises to assassinate everyone implicated in his brother's death, including those closest to him. His predicament is made worse by the fact that every cop involved in the raid is suspended following the incident, leaving him and his few comrades to fend for themselves and their families. The Force series is worth watching if you enjoy over-the-top action sequences and cop thrillers.
Ginny Weds Sunny

Ginny Weds Sunny is a romantic comedy about complicated and difficult-to-deal-with issues of the heart. It follows the narrative of Ginny, a bright young girl who keeps hanging out with her ex in the hopes of reuniting with him and marrying him. He, on the other hand, is adamant about not committing. Sunny, a former classmate who had a crush on her while they were both in high school, pursues her in the hopes of capturing her heart. He is directed by the girl's mother, who believes he would make a fine husband for her daughter, and the plot proceeds forward slowly as the characters encounter numerous puzzling choices throughout the film.
Gunjan Saxena: The Kargil Girl

Gunjan Saxena: The Kargil Girl is a combat drama that firmly advocates gender equality and women empowerment. It is set in the 1990s, when women in the military was still a far-fetched idea in India. It's a biographical drama about an Indian Air Force pilot who shows her grit in a circumstance where most men would crumble. Gunjan Saxena is a young, ambitious woman who defies prejudices and realizes her long-held ambition of becoming a pilot. After rescuing dozens of soldiers during the Kargil War, one of India's most famous wars, she becomes one of the country's first female combat air-force pilots. In some ways, her story will remind you of Desmond T. Doss from Hacksaw Ridge, and it will motivate you to be brave even in the most difficult of circumstances.
Jab Harry Met Sejal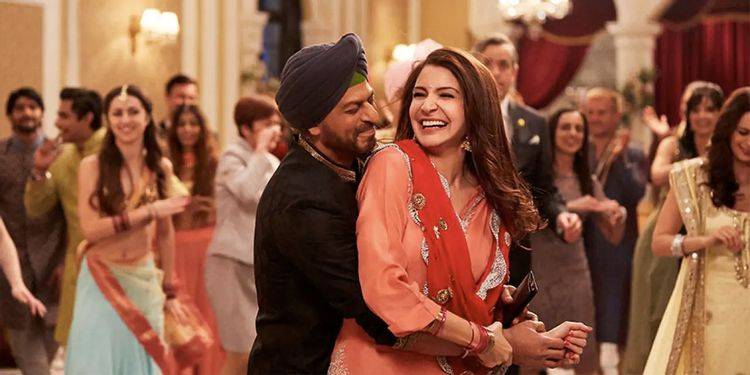 If the title sounds vaguely familiar, don't be surprised. Yes, it appears to be a rip-off of When Harry Met Sally, but it isn't. It follows an entirely different plot yet shares a similar premise. Harry is a charming and pleasant tour guide from Amsterdam who joins Sejal's family on a journey around Europe, where she loses her engagement ring. The two proceed on a quest to recover it together, which frequently gets them into trouble. They gradually realize they are falling for one other, although they try to hide it at first. They ultimately give in to their feelings after riding countless emotional roller coasters and enjoy a long-awaited love kiss.
Jodha Akbar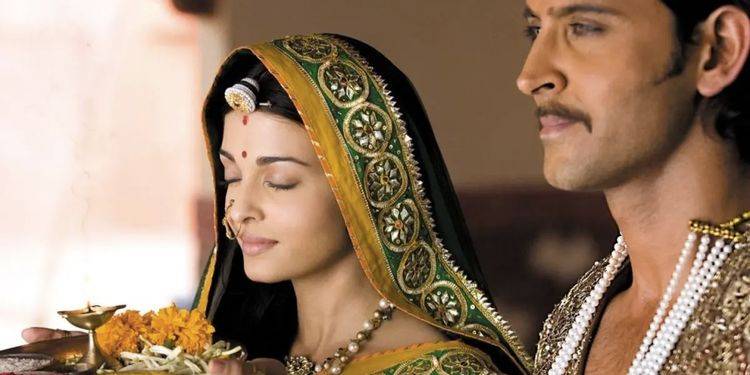 Jodha Akbar is a historical film that combines elements of fiction and romance to transport you to the medieval time when the Mughals ruled over most of India. It tells the story of Mughal Emperor Jalal-ud-din Muhammad Akbar and Hindu Princess Jodhaa Bai, who marry as a result of diplomatic ties and territorial expansion between Mughals and Rajputs (warrior kings of Rajasthan, an Indian state). In history texts, Akbar is depicted as a harsh conqueror by some and a clever statesman by others, but here you can see his loving temperament when he falls in love with Jodha Bai. The film features fantastic action, VFX, incredible music, and an engaging plot line, making it one of the best Indian historical films to date.
Kabhi Khushi Kabhie Gham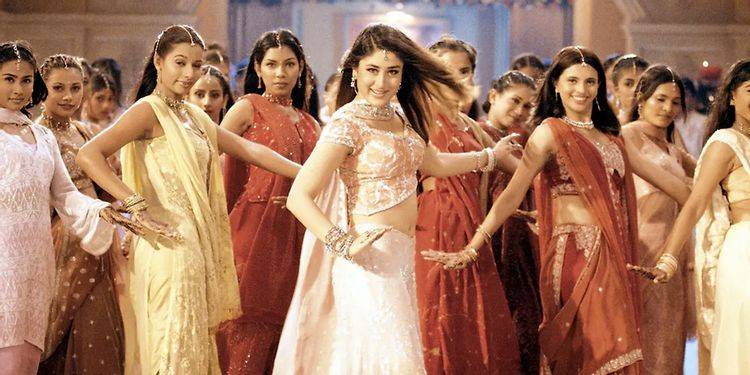 Kabhi Khushi Kabhi Gham (Sometimes there is joy, sometimes there is sadness), directed and written by Karan Johar, is set in a typical Indian patriarchal culture. The film, which stars some of India's best and most well-known actors, demonstrates how and why some conventional Indian attitudes must be changed.
The film depicts the narrative of a wealthy Indian family that is patriarchal and adheres to severe traditions. A traditional father, a modest but loving mother, and two sons, the oldest of whom is adopted, make up the family. After refusing to give up on her, the adopted son falls in love with a girl from a low-income family, which is forbidden by conventional family traditions, and is thus rejected by the father. After witnessing the pain hidden beneath his parents' pride ten years later, the younger son devises a plan to bring them all together. The film's perfectly-timed humour and heartfelt passages will warm your heart, and it is highly worth watching.
Kahaani

Kahani, which literally translates to 'Story,' is a suspense-filled thriller that stands in stark contrast to archetypal Bollywood films, focusing more on developing a gripping narrative rather than dance numbers and over-the-top action. The film is set in a vibrant neighborhood of Kolkata and tells the story of a distraught pregnant British-Indian software developer who has arrived to the city in search of her missing spouse. She continues her hunt with the assistance of the police, unaware that she is in conflict with a terrorist group that isn't thrilled with her probing around in all the wrong places. In a male-dominated Indian society, Kahani tackles feminism and motherhood. The film's dismal and stressful plot culminates in a final twist that simultaneously shocks and delights the audience.
Kal Ho Na Ho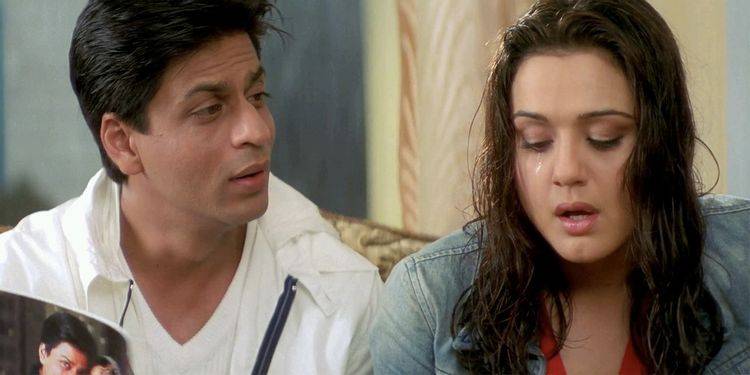 Kal Ho Na Ho is a love comedy with a tragic subplot. It depicts the narrative of a gloomy young woman studying in the United States, whose father committed himself when she was a child, leaving her miserable ever since. With the arrival of her new next-door neighbor, who teaches her the purpose of life and challenges her beliefs, her life is transformed. They fall in love, but he refuses to confess it because he has a serious heart ailment and has a short life expectancy. He tries to set her up with the girl's best friend, whom he knows is secretly in love with her and whom he believes will look after her once he is gone. The tone of the film shifts from dreary to comedic, hopeful to tragic, but it concludes on a beautiful note: "Make the most of your life today, for tomorrow may not come."
Khoobsurat
The Indian counterpart of a Disney princess narrative called Khoobsurat. Yes, you read that correctly. Khoobsurat was produced under the Walt Disney banners and is based on the 1980 film of the same name. The story follows a young and energetic physiotherapist who is offered a job working for an Indian royal family, but is depressed by the drab and repressive environment at the palace. With her hard labor and sunny disposition, she attempts to bring joy into their unhappy lives, but things don't always go her way. She falls in love with the young prince while working at the palace, but is rejected. Her efforts, however, begin to yield fruit as the family gradually reunites in a fairy-tale fashion, bringing a smile to everyone's face.
Kuch Kuch Hota Hai

Kuch Kuch Hota Hai, one of the most renowned Indian rom-coms of all time, was Karan Johar's directorial debut and a huge smash. The narrative weaves together two love triangles separated by over a decade. The first is about two college best friends, Rahul (Shah Rukh Khan) and Anjali (Kajol). Anjali is in love with Rahul, but he is in love with someone else and is unaware of Anjali's sentiments. After ten years, the man is a widower with a young daughter who learns about her father's closest friend and embarks on a quest to get them back together in a more romantic way. The second part, on the other hand, features a new love triangle, this time including the couple and Anjali's fiancé. The film's lovely and emotional climax leaves you with an odd sensation of happiness and delight, and it's well worth seeing.
Main Hoon Na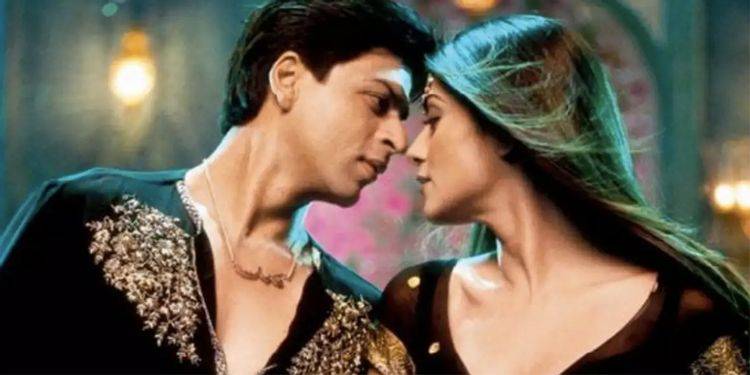 Bollywood is known for its masala films, which have a combination of action, romance, humor, drama, and iconic item numbers and do not belong to a certain genre. The film tells the narrative of a young Indian Army Major who is sent back to college on two missions: one, to safeguard his senior officer's daughter, and two, to reconcile with his stepmother and stepbrother following his father's death. His journey takes him on a number of amusing, romantic, and Rambo-like escapades before he discovers who killed his father. Main Hoon Na will make you miss your college days, or make you wish you had gone to one, and the incredible dance numbers will make you want to get up off the couch and shake a leg with your friends!
Malang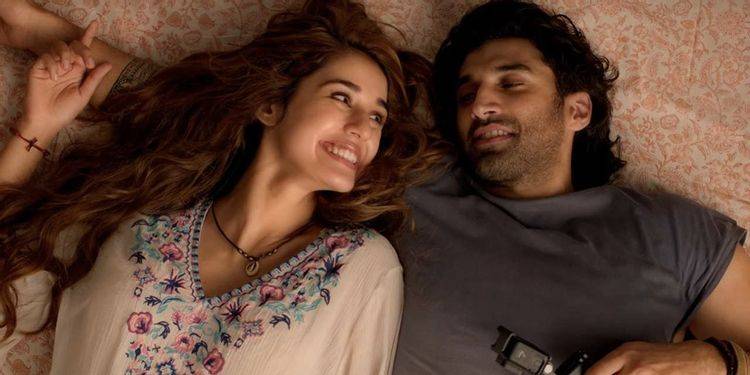 Malang is a well-written crime thriller action film with unexpected twists and realistic action that keeps you riveted to the screen. It relates the story of a man who was falsely accused and imprisoned by a corrupt cop and his gang. He goes on a well-planned killing rampage, targeting police officers who have offended him and ridiculing the police chief with a phone call. But, as it turns out, there's a lot more to the story than meets the eye. Because he was the only witness on the scene, the cruel police officer was framed and condemned to jail after apparently killing his fiancée in a violent rage. The film's incredible score, acting chops, and gritty tone will have you on the edge of your seat until the very end, leaving you guessing.
Mom

Mom is a crime thriller drama that focuses on a topic that has been a big concern in some form or another all across the world: women's safety. The film depicts what victims and their families are thinking, as well as why tighter regulations are needed to prevent crimes against women. Mom tells the story of a mother's battle to get justice for her teenage stepdaughter who was sexually abused by a bunch of guys after a party. The judicial system has failed her after the culprits have been released owing to a lack of proof. She goes after them herself, with little help, taking justice for her daughter and demonstrating why a mother's love is unrivaled.
Om Shanti Om

Om Shanti Om starts off as a rom-com, but as the story progresses, it takes on a darker tone with supernatural overtones. It is set in the 1980s and follows a background artist who has a great infatuation on a rising Bollywood celebrity who has a horrible secret. He sees her die in a mystery fire set by the actress's lover and producer, who kills her and their unborn child because he fears the affair will tarnish his reputation.
The extra dies while attempting to save the actress and is resurrected as the son of a well-known actor. He grows up to become a Bollywood celebrity, but anytime he sees fire, he is reminded of his old life. He learns about his prior existence through a series of incidents, clearly recalling the murder and his death, and vows to bring the producer to justice.
Pad Man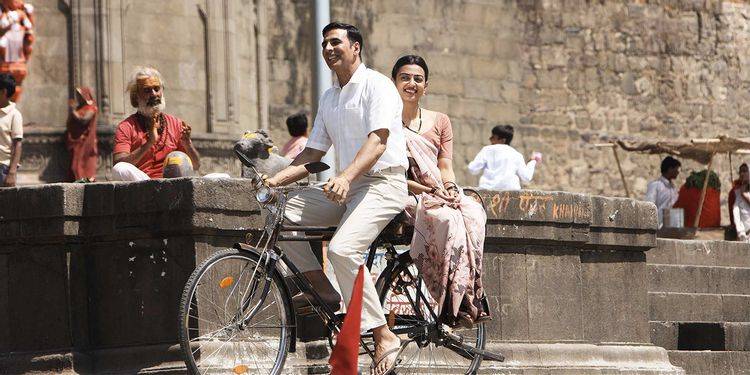 Pad Man is an Indian hero story, but not in the way you may assume. Menstruation, like anything linked to sex, is seen as a taboo subject in many rural Indian households, and it is frowned upon. Women frequently suffer unsanitary conditions as a result of a lack of basic sex education, and this can occasionally reach the point where they are kept out of the house on days when they most need their family. Periods are viewed as impure, as a woman's responsibility for being a woman, and our protagonist embarks on a quest to change those perceptions.
After seeing his wife suffer due to a lack of education and a chronic case of superstition in his family and village, real-life social activist Arunachalam Muruganantham embarks on a mission to learn how to create economical, reliable, and clean sanitary pads. The novel is a touching tale of true love and devotion placed in a more realistic rural setting, and it will motivate you to take action against similar social challenges.
Paheli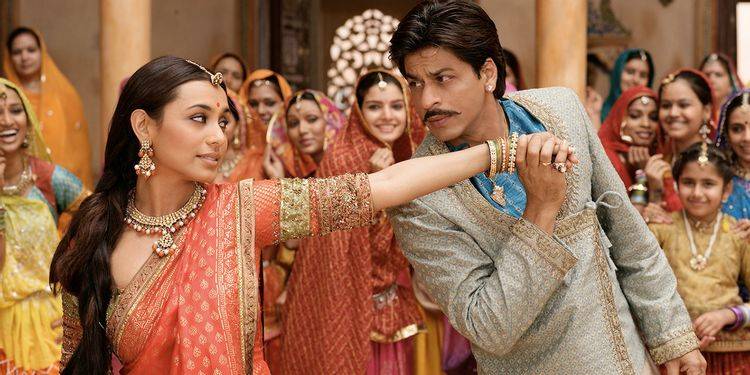 Paheli is a lovely rom-com fantasy film based on Vijayadan Detha's short novel Duvidha (Dilemma). It masterfully crafts a bizarre love narrative using numerous themes from Rajasthani tradition. Two puppets are tasked with presenting a story of a newlywed wife who moves to her husband's family house, and on the wedding night, the husband departs for a 5-year business trip. The girl is heartbroken, but she finds solace in her loving in-laws. A few days later, she is visited by a djinn, or genie, who, unbeknownst to her, takes the shape of her husband due to his own affections for her. She is overjoyed to see her husband again, who appears to have changed for the better and has fallen for him. Her true husband, on the other hand, returns earlier than expected, and she is faced with the seemingly insurmountable choice of whether to return to her spouse or stay with the djinn.
PK

PK is a science fiction satire that explores moral principles and their intangibility in the face of religion. It emphasizes the reality that humanity outnumbers all religions. The film opens with an innocent humanoid alien landing in India on the planet Earth. His peers abandon him, leaving him only a communication device to conduct research on Earth's inhabitants and culture. His equipment, however, gets stolen, and he must go through a series of amusing and often deadly ordeals to reclaim it. His pursuits land him in hot water with a number of religious preachers, one of whom has the technology he seeks and refuses to hand it over, claiming it was "a gift from god." The video will make you laugh till your stomach hurts, and the touching conclusion will remind you of what it means to be human. This is without a doubt one of the most rewatchable films on the list.
Queen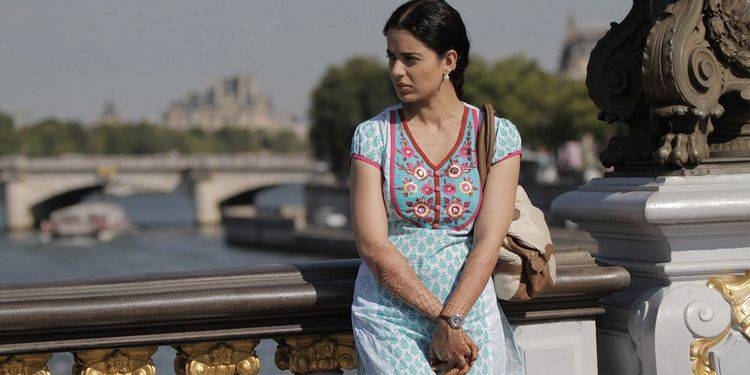 Queen is a feminist film set in a patriarchal world. It's all about women's empowerment, and it demonstrates the kinds of changes that need to be made in the Indian community's patriarchal worldview. Yes, India is growing and developing, but most Indian women still do not have the same level of freedom as women in more developed countries. Rani (Queen), the protagonist of the narrative, is dumped by her fiancé because she is too "traditional" for him. She starts on a solo vacation to Paris and Amsterdam, learning what it takes to be self-sufficient. She feels something she'd never felt before: true freedom. She visualizes how she wants to live her life near the end of the movie and resolves to live it like a Queen.
Raees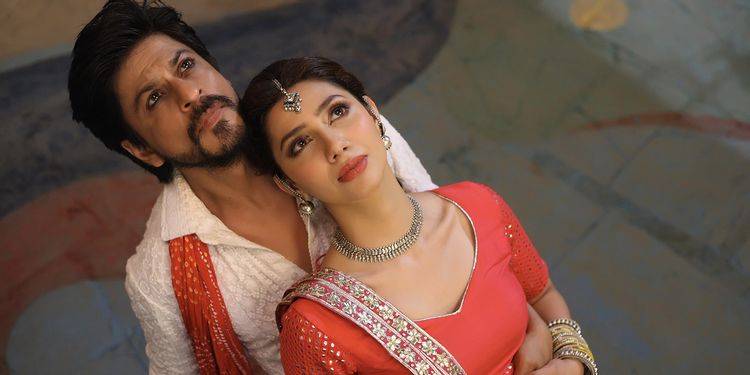 Raees tells the tale of a criminal mastermind's rise from obscurity to power. He is drawn to a life of crime after being born in an underprivileged town in the Indian state of Gujarat. He does, however, have his own moral code, which occasionally gets him into difficulty and ultimately leads to his untimely end. The film has all of the hallmarks of a masala (spicy) Bollywood film, including item numbers, incredible combat scenes, and memorable dialogues, and is one of the grittier films on the list. If you enjoy TV shows like The Sopranos, you will find this entry to be quite intriguing and well worth your time.
Saaho

If you're seeking for a thrilling action thriller with a well crafted blend of tension and mystery, Saaho is the film for you. Saaho, one of the most expensive Indian films ever made, was shot in Telugu, Tamil, and Hindi at the same time. The film follows Saaho, the son of an underworld boss, as he meticulously plots a scheme to avenge his father by pursuing the competing gangs responsible for his father's death. He connives the cops into assisting him, battles hordes of evil men like a superhero, and comes to power after assassinating his father's killer. Saaho is a wild adventure with multiple surprising twists and turns, pop item numbers, and out-of-this-world action sequences that will keep you entertained for more than two and a half hours!
Shaandaar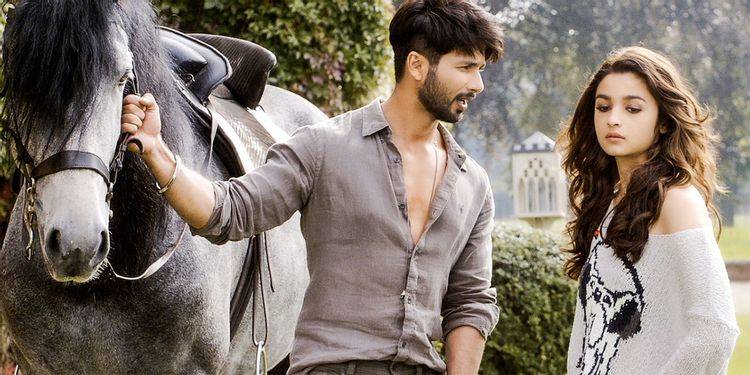 Shaandaar is a romantic comedy drama that emphasizes the value of self-worth. In India, arranged marriages are fairly popular, and the film revolves around this theme. A wealthy businessman adopts a little orphan girl who suffers from severe sleeplessness, but his wife and mother despise the notion and believe she is a horrible investment. She develops into a wonderful person thanks to her adoptive father and sister, who adore her.
The family, however, goes bankrupt, and the biological daughter is asked to marry into a wealthy family in order to find financial security. She agrees, and the wedding plans begin to take shape, at least until she meets the man she is supposed to marry. He's a condescending fitness nut who continually fat-shames her and treats her with contempt. She learns to appreciate herself with the support of her adopted sister and the event planner, and the wedding is eventually called off.
Taare Zameen Par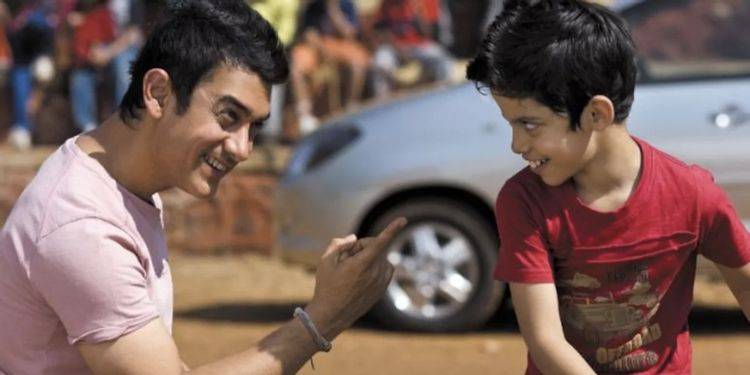 Tare Zameen Par is a psychological drama that also serves as an educational film about dyslexia at a time when the illness was still relatively unknown in India. The story follows an 8-year-old dyslexic boy who is misunderstood by his family for failing in school and is regarded as a no-good by them, his teachers, and his classmates. As a punishment, he is sent to a boarding school, where his life is transformed as he finds a buddy and meets a new instructor, who has also struggled with the same issue. Working together, the teacher discovers his hidden talent in the arts and brings out the best in him, acting as a guiding light. This film is an eye-opener to the difficulties that dyslexic people, particularly youngsters, confront in everyday life.
Toilet: Ek Prem Katha

Toilet: Ek Prem Katha is a satirical comedy that depicts the poor situation in Indian rural areas due to a lack of basic sanitary facilities. It depicts the story of a young man from a rural part of India who falls in love with a city girl and the couple's subsequent move to the village. The village is underdeveloped, with citizens who are ignorant and superstitious, and the government's inaction exacerbates the problem. The lack of appropriate toilets in her house and in the hamlet causes the spouse to sue for divorce. The case garners media attention, forcing the government to construct proper sanitation facilities in the village. The love birds are able to reconcile and inspire you to speak out against similar acts that we often overlook due to indifference.
Zindagi Na Milegi Dobara
Imagine taking a long road trip with your best buddies to a beautiful area and checking off all of your bucket list items. That is exactly what Zindagi Na Milegi Dobara is. Three childhood friends go on a three-week bachelor party road trip to Spain as a result of a promise they made in high school: they'll go on an adventure vacation together when one of them is ready to be married. On their tour, they learn to value their lives more than their jobs, come to terms with what they truly desire in life, and learn to accept rather than reject it. The film has its share of Hangover moments, but the characters are handled much more maturely in this film, pushing you to enjoy life to the fullest!
Our Team DCS includes 5 different writers proficient in English and research based Content Writing. We allow them and encourage them to follow the Entertainment news all day long. Our posts, listicles and even the exclusives are a result of their hard work.