The world is full of stories of various types. Some stories are told more frequently than others because the people who tell them have more authority. However, as the world has evolved, every tale has maintained its right to be told. The LGBTQ+ community has just recently been able to come out more publicly and tell their tales, which have been as beautiful, nuanced, and harrowing as any other segment of society's story.
Amazon Prime has a vast selection of lesbian and gay films in their movie library. People currently choose to view movies from the comfort of their own homes, thanks to the advent of internet streaming services. Of course, Netflix has the most viewers, but Amazon Prime isn't far behind. So, if you want to see a gay film with your partner, you don't have to go to the theater. You can simply invite him/her over and turn on Amazon Prime. This list includes a wide range of LGBT films, including love romances, serious dramas, and sad films. Here's a list of some excellent LGBTQ films available on Amazon Prime.
Beautiful Something (2015)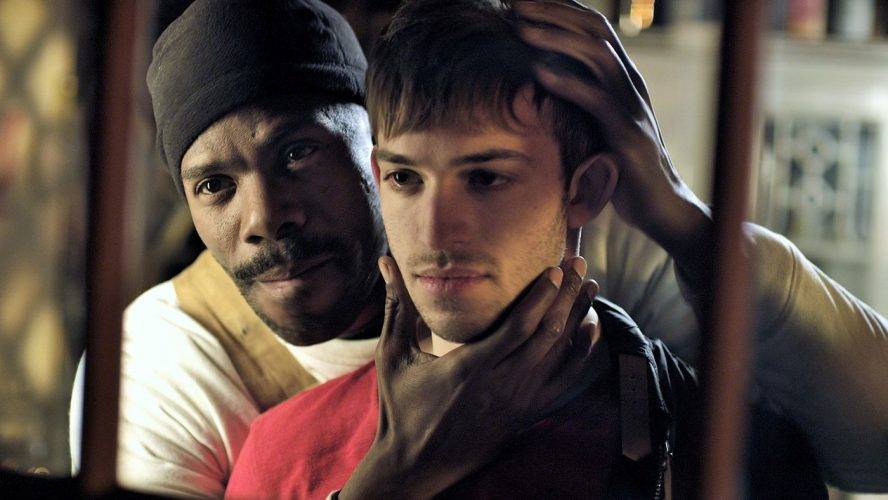 This film follows four gay guys as they deal with various issues in their life. Bob is one of them, a talent scout who explores the streets of Los Angeles, or rather, drives through them in his limo, hunting for new talent. His requirements for the talents he seeks change from day to day. The next character is Brian, a poet who is looking for a way to break free from his writer's block. He must do his assignment as soon as possible because the deadline is coming and he has no other choice. Drew and his lover Jim are the other two. Drew is a talented artist. He creates sculptures and aspires to be a well-known sculptor. Jim, on the other hand, acts as his muse while attempting to get into the acting industry.
Body Electric (2017)

The narrative of Elias, a gay man in his early twenties who is navigating his profession and relationships, is told in 'Body Electric.' He works in a garment factory and enjoys it most days, but he also feels stuck at times because nothing seems to inspire him any longer, which is not a good sign given his age. He seems to be traveling from one relationship to the next, accumulating a string of partners wherever he goes. For the time being, he has been in an on-again, off-again relationship with a much older man. As the holidays approach, Elias considers forming new relationships and spends time with the factory workers. His easygoing demeanor and welcoming demeanor draw notice, and he quickly becomes friends with Wellington, who asks him to visit his equally quirky family for Christmas.
Concrete Night (2013)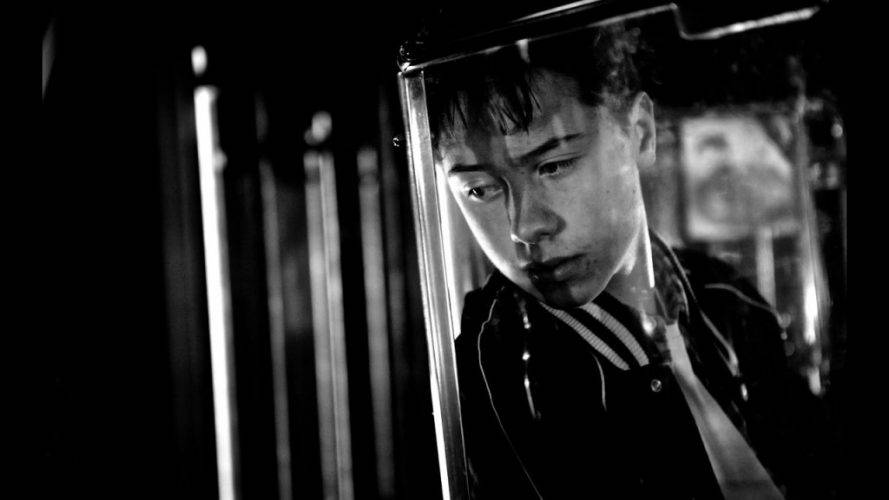 The story follows a 14-year-old child who spends his final day with his elder brother before the latter begins his prison sentence. Simo lacks the courage and self-assurance required to survive in this world. He heavily enlists the help of his older brother to save him from harm. His mother's behavior isn't helping matters either. Rather of being a source of strength for her children, she is struggling to find it within herself. Simo's mother has them stay together for the last day before Simo's brother has to go to prison, in the hopes that Simo may learn something for himself. However, the day goes astray, and a series of incidents alter Simo's perception of the world and himself.
Disobedience (2017)

The film 'Disobedience' tells the narrative of Ronit, a photographer who is forced to return to the old orthodox Jewish village where she grew up after learning of her father's death. As the story progresses, we learn that Ronit had a sexual relationship with Esti, the wife of one of her best friends. This is precisely what led to Ronit's exclusion from the community in the first place. Despite the fact that things appear to be going well at first, the two women find themselves attracted to each other once more. Locals have discovered them kissing, and Ronit is concerned that Esti would suffer as a result of her. This is a great film that depicts how religion has stood in the way of man's emancipation on several occasions. If we want to be truly happy, we must break free from the constraints of religious conservatism.
District (2018)

A variety of factors contribute to societal divide. One of the most visible divisions is that between rich and poor. As a young adult gay grows up, he realizes that the actions of some of the area's wealthy males are not motivated by a desire to help others or sympathy for the poor. It's because there's something in it for them, and the hood's poor boys are nothing more than a commodity to them. As new information becomes available to him, the man begins to question the self-worth of those who around him.
Four Moons (2014)

In essence, this film presents four independent storylines, although they are all intertwined in some way. They're all about homosexual men and the battles they have to fight in order for society to accept them as they are. The first narrative follows a young boy who has had romantic affections for one of his male cousins for a long time. The second story is about two college students who begin a secret romance, and the third story is about a married couple who experience tension in their relationship when a man comes to stay with them for a time. The final story is about an older man who is attracted to a much younger man's resilience. The film tells the stories of people from different walks of life who are dealing with their own personal challenges in a world that is still not ready to fully welcome them.
he Falls: Testament of Love (2013)
This film is a sequel to 'The Falls,' which introduced us to the characters of Chris and RJ, who met while serving as missionaries and fell in love. They were sent away from the missionary after they were caught in bed together, and they both came out as gay to their families. However, their narrative did not end well. Their love story encountered a snag when Chris didn't return after the last mission, despite having promised to spend the rest of their life with each other. The story of Chris and RJ is picked up five years after the events of the first film in 'The Falls: Testament of Love.' Chris has surrendered to religious ideas and "reformed" himself to be a heterosexual. RJ is in a steady relationship with someone else. When their common buddy Rodney passes away, they both attend his burial. Their unresolved sentiments resurface when they see each other after such a long time, which is detrimental to their current relationships.
Heartstone (2016)

Two boys live in an isolated Icelandic village. They've been best friends for as long as they can remember, spending all of their time together, getting into mischief together, and tormenting the girls they like. The state of their families is another factor that unites them. They both hail from dysfunctional families. His father abandoned his mother because he had found a younger woman for himself. The father of the other is a bully who is not afraid to reveal his homophobic side to anyone. They are able to escape the pressures of their families while they are with each other. They try to find girlfriends, but their efforts are not fruitful. They are then dared to kiss one other in a game of "truth and dare." Following this occurrence, they realize that their friendship has the potential to develop into something more intimate. However, accepting their reality is not simple for them.
Hidden Kisses (2016)

Nathan is a newcomer to the town and to the school. He goes to a party one night and meets Louis. Louis enchants him, and he falls in love with him. Louis appears to reciprocate his affections, which is demonstrated when they kiss in front of everyone. However, they are approached and a photograph is taken of them. Worse yet, the photo is shared on Facebook, making Nathan and Louis the targets of other people's bullying. Nathan's father learns the truth about his son and begins to ignore him. Also, in order to maintain his pre-built image in school, Louis joins in on Nathan's bullying. 'Hidden Kisses' depicts the story from the perspectives of two teenagers who react differently to the same scenario, demonstrating how important peer pressure is when one is trying to figure out who he is.
In the Name of (2013)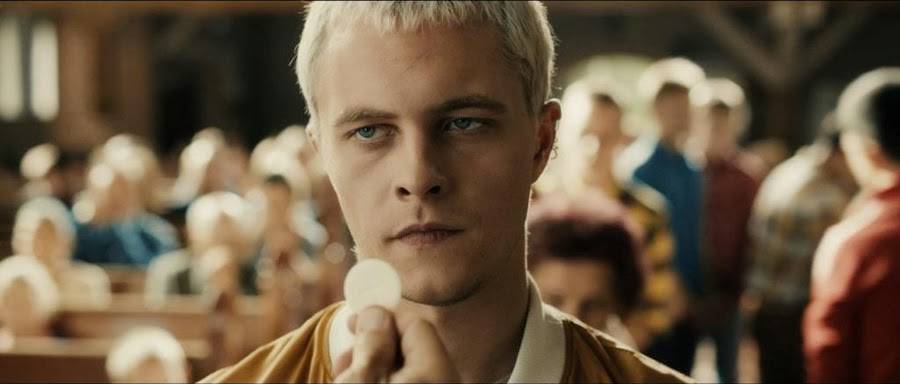 Adam had always been aware of his homosexuality. He also realized that his Roman Catholic faith would prevent him from living his usual life. He chose to abstain from his cravings by living the life of a priest in order to receive a reprieve from his demons and control his sexual urges. He quickly established a reputation for himself in a Polish village, not only because of his excellent looks, but also because of his liberal techniques of attempting to reach out to people. He preferred to play football with the youngsters instead of preaching in the church. He also seemed to clear up the ambiguities that young guys had about their sexuality. All of this labor, however, is undone when a young boy arrives in town and begins telling everyone about the priest's homosexuality. Despite the priest's hatred for the youngster for tarnishing his reputation, he sees something else in him that confuses their connection.
Paternity Leave (2015)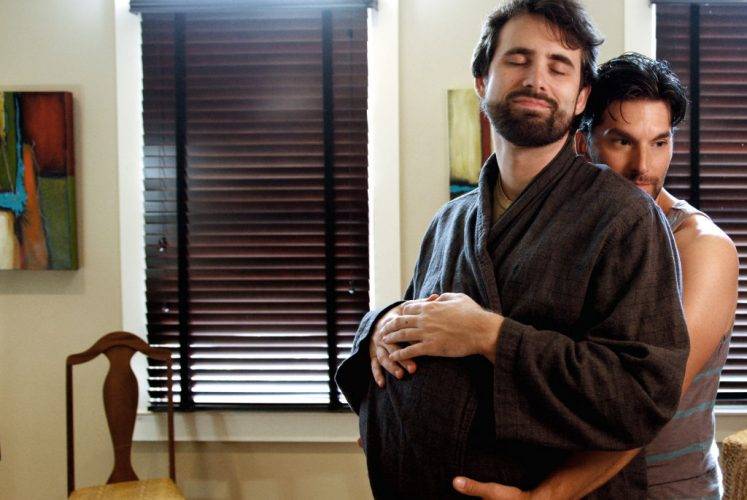 When Jacob Yorks was in college, he had no idea that one day he would encounter an event that would entirely change his perspective on biology and how things function in nature. He has physical problems and can easily lose his mind if anything does not go his way. Charlie David, his boyfriend, is the polar opposite of him. He is a successful lawyer who is intelligent and self-assured, and he has no physical or mental problems. Both Jacob and Charlie want children but are unsure how to proceed. Then, one day, they receive their response. Jacob wakes up in the morning with what could very well be morning sickness after a nocturnal session on the sofa of the couple for whom they were babysitting. Jacob is taken to the clinic when he begins to exhibit more unusual symptoms, and the doctor informs the couple that Jacob is pregnant.
Philadelphia (1993)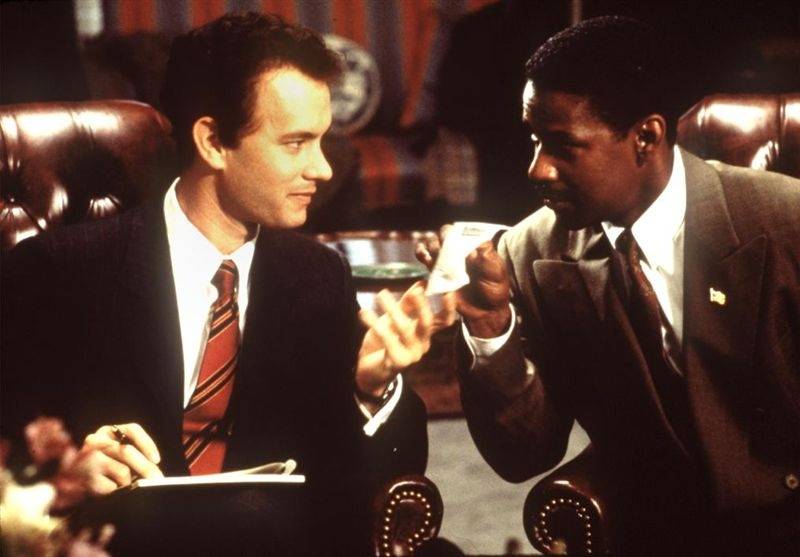 'Philadelphia,' one of the first films to vividly represent homosexuality and AIDS, is today largely regarded as one of the best films of the 1990s. The film stars Tom Hanks as Andrew Beckett, a lawyer who works at a big legal company where he must keep his sexuality a secret because he has been diagnosed with HIV. Andrew's secret, however, does not stay hidden for long, and when a coworker learns it, Andrew is immediately dismissed. Enraged by the discrimination, Andrew hires Joe Miller (Denzel Washington) as a lawyer to sue his former employers. From the beginning, it is evident that Joe is a homophobic man. Hanks won his first Academy Award for Best Actor for the picture, which was widely lauded by critics and moviegoers alike. It describes the enormous dangers that an HIV-positive individual faces not only physically, but also in every other aspect of life.
Pride (2014)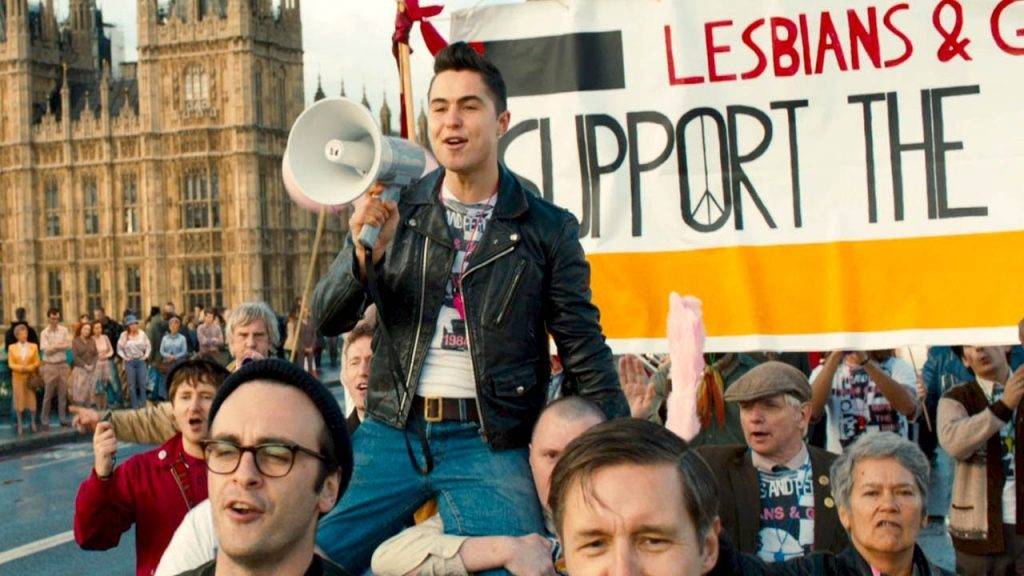 'Pride,' set in 1984, depicts a time when Margaret Thatcher's regime in England oppressed workers and sexually marginalized people severely. Joe, a closeted homosexual, arrives in London to participate in a Gay Pride march in the film. When he encounters a group of activists, one of them argues that, because the miners are also being attacked by the police and the government, it will be beneficial for them if they can band together with the miners and build a strong consolidation. The film then follows a group of gay men who arrive in a small Welsh village and join forces with the locals. People are continuously trying to discredit this movement, but activists must rise above hatred to demonstrate the critics that they are far more powerful than their provocations. The film is a comedy based on true events that highlights a crucial chapter of the LGBTQ movement's history in the United Kingdom.
Retake (2016)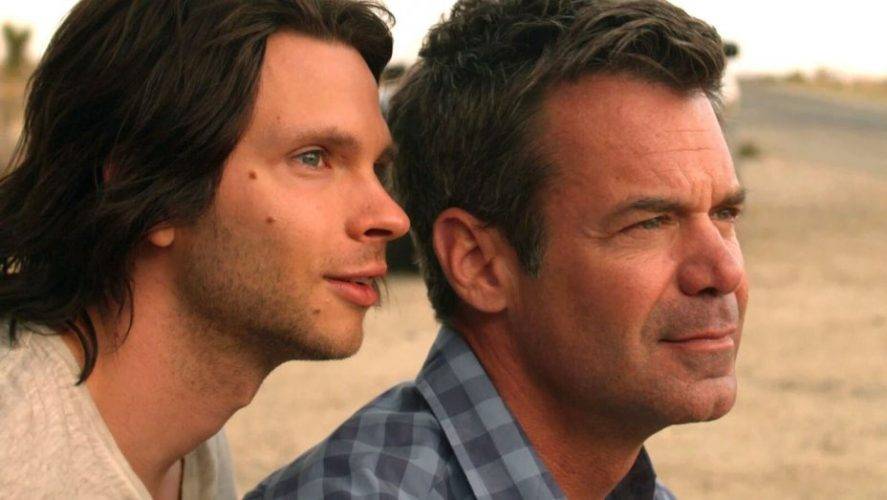 Jonathan has recently suffered a loss from which he is struggling to recover. He reminisces about the recollections of a vacation he previously had, and in order to cope with his circumstances, he chooses to repeat it. He will, however, require assistance, just as he did the last time. He employs a street hustler and pays him to hang out with him. They set out on a journey to the Grand Canyon together. The hustler develops feelings for Jonathan as their interactions get more close. He realizes, however, that Jonathan is attempting to replicate memories he shared with someone else. Is this a phony romance, or is there anything genuine going on between them?
Subways (2014)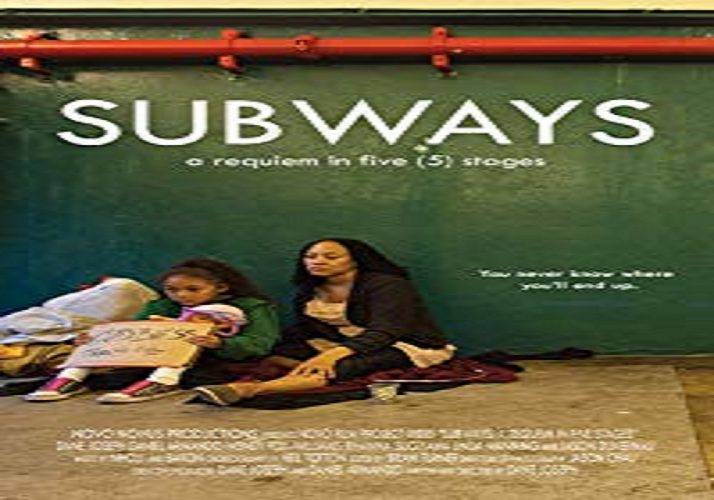 Life is difficult enough without others interfering in one's personal affairs. People who try to tell you who you are and who you should be, rather than allowing you to simply be who you already are, make life even more difficult. A series of incidents in his life take their toll on a young gay man's psyche, sending him into a depressive spiral. His life seems to be full of unexpected turns, and he can't seem to stop himself from following a love that society forbids him to have. 'Subways' is a light-hearted film with music by LGBT indie artists, despite the film's serious subject matter.
Our Team DCS includes 5 different writers proficient in English and research based Content Writing. We allow them and encourage them to follow the Entertainment news all day long. Our posts, listicles and even the exclusives are a result of their hard work.