Even if history wasn't your favorite subject in school, that doesn't mean you can't enjoy historical films. These videos serve a variety of objectives while also providing a great deal of entertainment. For history buffs, they become a source of intense debate, with experts bringing all the threads together, pointing out errors, and arguing the events' significance. There's a lot of food for thought there. These are fascinating tales of another time, of a society they don't live in, and a world they'll never get to see (unless the time machine is invented!). For some people, who are more invested in the story than the hi-story(!) these are fascinating tales of another time, of a society they don't live in, and a world they'll never get to see (unless the time machine is invented!). These could very well be films in the fantasy genre for another section. You can't ignore the value of historical films, no matter which category you belong into. They are educational, amusing, and most importantly, they serve as warning signals, alerting us to what the world may become if we, as humans, continue to make the same mistakes. "History repeats itself" is a phrase for a reason.
Netflix has been expanding its horizons in terms of the genres of stories it tells with each passing year. It affects all historical films, whether they are true or not. If you want to learn about history without having to sit in a boring classroom, here is a selection of excellent historical films available on Netflix. There are also historical war films, historical drama films, and historical fiction films on the list.
A Twelve-Year Night (2018)

'A Twelve-Year Night,' originally named 'La noche de 12 anos,' is a Uruguayan drama. Based on true events, the film depicts members of the left-wing urban guerrilla group (Tupamaros) being held in solitary prison for 12 years. If they couldn't be killed, the military dictatorship's directive was to "drive them insane." Pepe Mujica, who will go on to become Uruguay's 40th President from 2010 to 2015, is one of the nine hostages abducted. The critically praised picture has been nominated for the 91st Academy Awards in the Best Foreign Language Film category.
A Little Chaos (2014)

This film stars Alan Rickman and is directed by him. It tells the story of two people who are tasked with building the famous Garden of Versailles. Sabine De Barra, played by Kate Winslet, is a commoner who is chosen to assist in the design of the gardens. Andre Le Notre, a well-known landscape artist, chooses her. The film also depicts the political conflict within the court as well as the French aristocracy's lifestyle. Its main focus, however, is on the relationship between Andre, a married man whose wife has been cheating on him, and Sabine, a woman who is haunted by her past. The movie isn't anything close to being historically correct, and it makes no attempt to be so. The great performances from the cast, particularly the central couple, make it worthwhile to see.
Crouching Tiger, Hidden Dragon: Sword of Destiny (2016)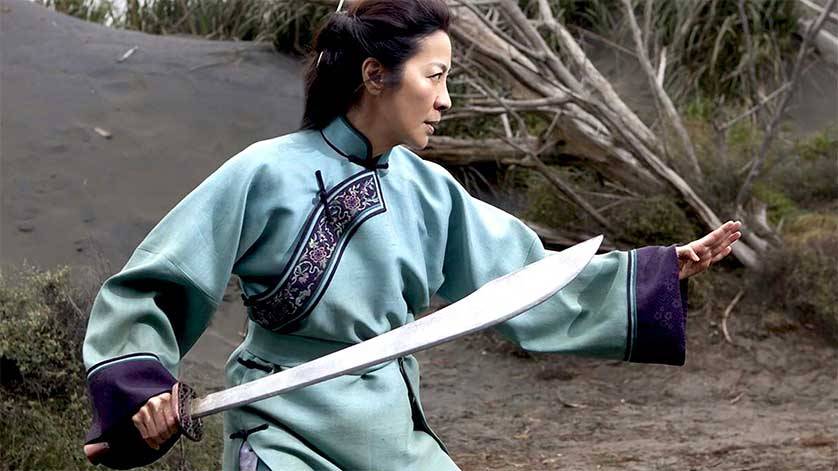 While 'Crouching Tiger, Hidden Dragon: Sword of Destiny' may not be an actual historical picture, it is unquestionably a fantastic historical fiction that deserves our attention. The film is a sequel to Ang Lee's Ang Lee's Ang Lee's Ang Lee's Ang Lee's Ang Lee's Ang Lee's Ang Lee's Ang Lee's Ang Lee's Ang For this film, Michelle Yeoh reprises her role as warrior-maiden Shu Lien. She is eager to reclaim the mystical sword known as Green Destiny, which formerly belonged to her beloved Li Mu Bai, after an eighteen-year absence. Shu Lien is hell-bent on rescuing the sword while a violent criminal named Hades Dai becomes increasingly eager to grab it. She is accompanied on her mission by a young woman and a mystery warrior known only as Silent Wolf. 'Crouching Tiger, Hidden Dragon: Sword of Destiny' is a wuxia film that teaches us a lot about martial arts in medieval China. While we are treated to some superbly choreographed action moments, we are also given insight into the era's mindset.
Django Unchained (2012)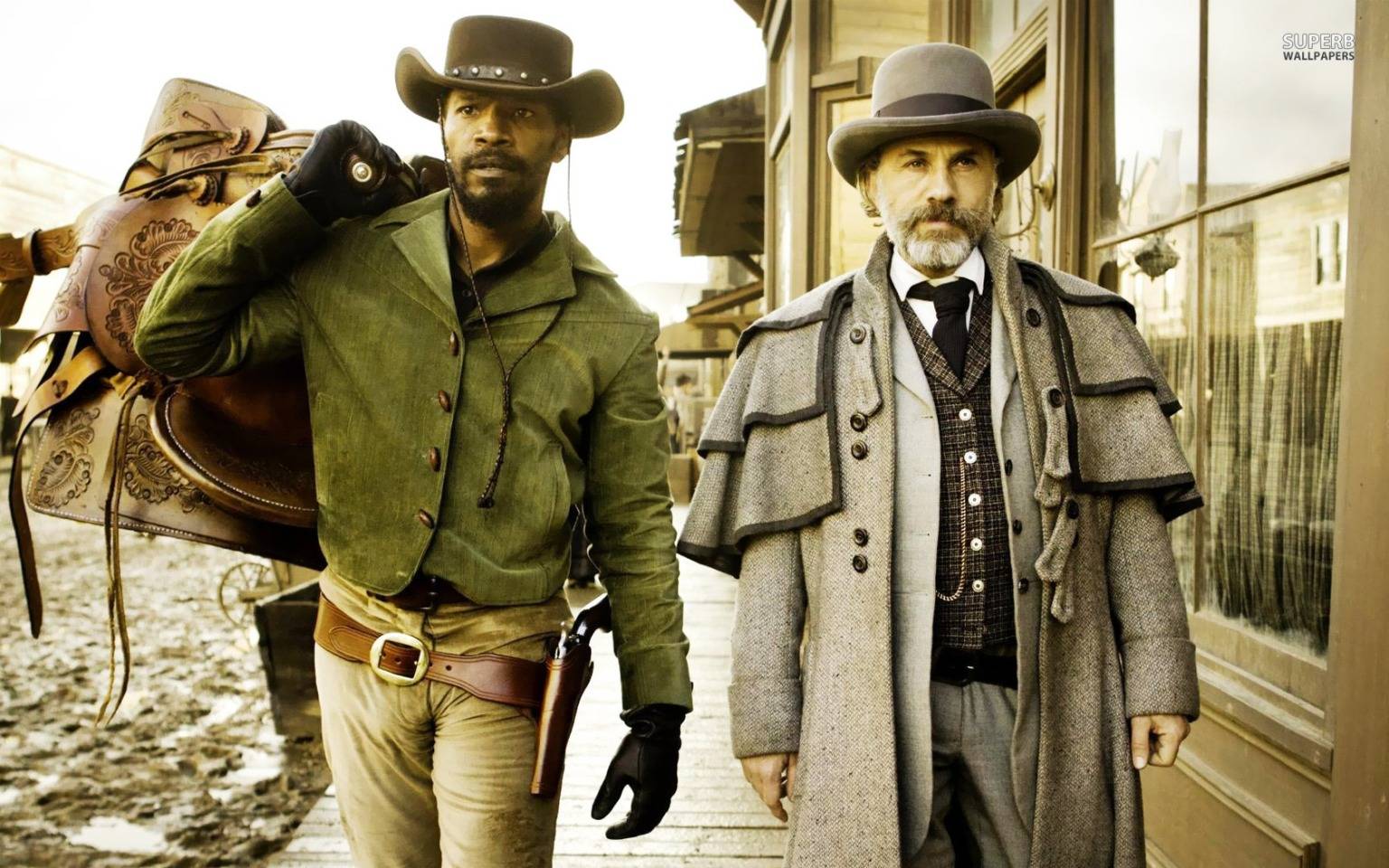 Quentin Tarantino's 'Django Unchained' stars Jamie Foxx, Kerry Washington, Leonardo DiCaprio, Samuel L. Jackson, and Christoph Waltz and was written and directed by him. It is set in 1858 and follows Django (Foxx) as he is pursued by a bounty hunter, Dr. Schultz (Waltz), who requires him to locate some men. Django then wants to find his wife, Broomhilda (Kerry Washington), who was sold separately from Django by their previous owner for attempting to flee. When Schultz and Django learn that Broomhilda has been sold to a Mississippi plantation, they plot a scheme to reclaim her.
Frost/Nixon (2008)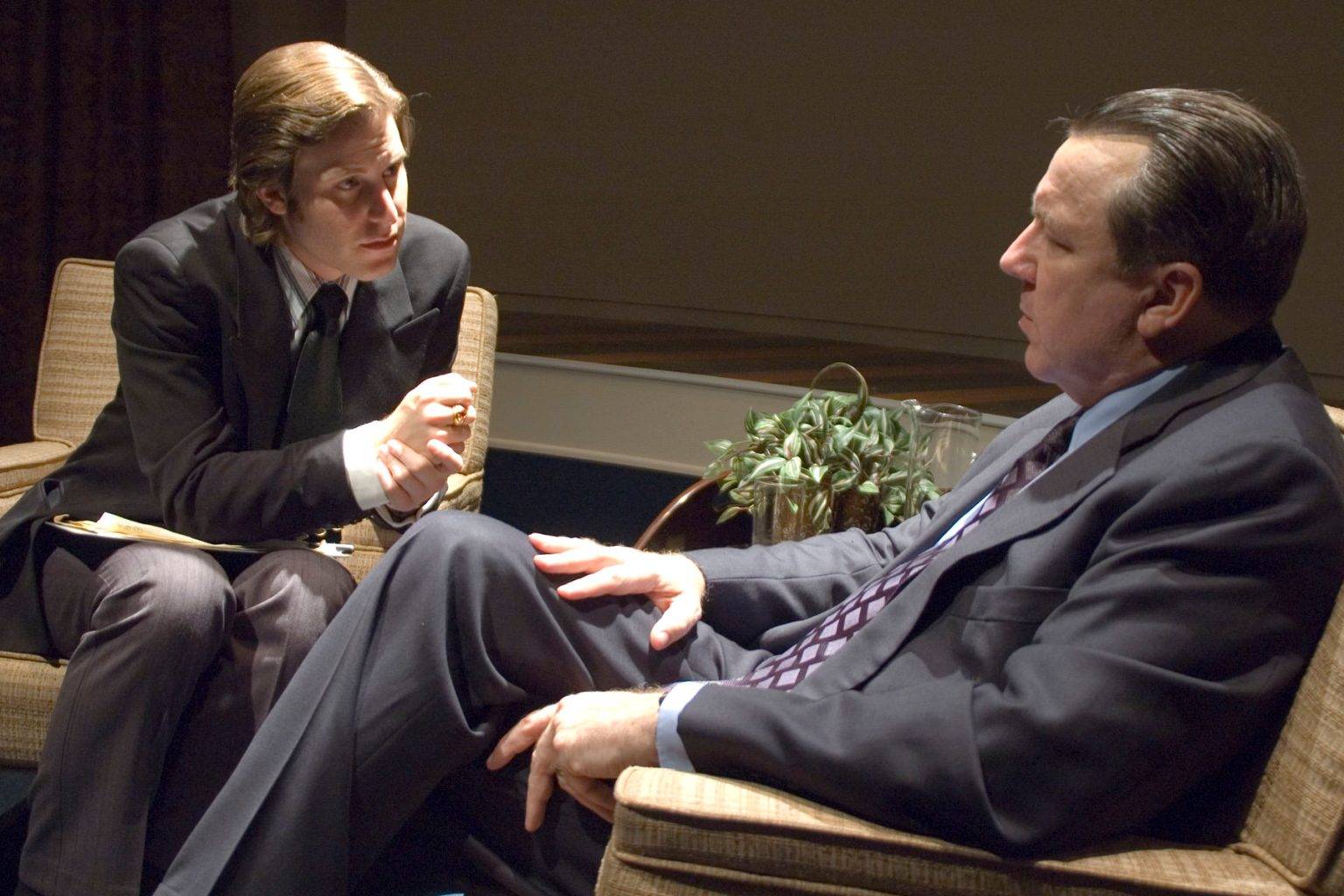 The 1977 interview of Richard Nixon with David Frost is the subject of this Oscar-nominated historical drama directed by Ron Howard. The embattled President was forced to resign and has remained mum on the topic for the past three years. But, much to everyone's amazement, he chose to participate in an all-inclusive broadcast interview in 1977. Nixon most likely underestimated Frost's ability to hold his own and saw it as an opportunity to reconnect with the American people. But no one, not even Frost's crew members, was prepared for what happened when the camera started rolling.
Glory (1989)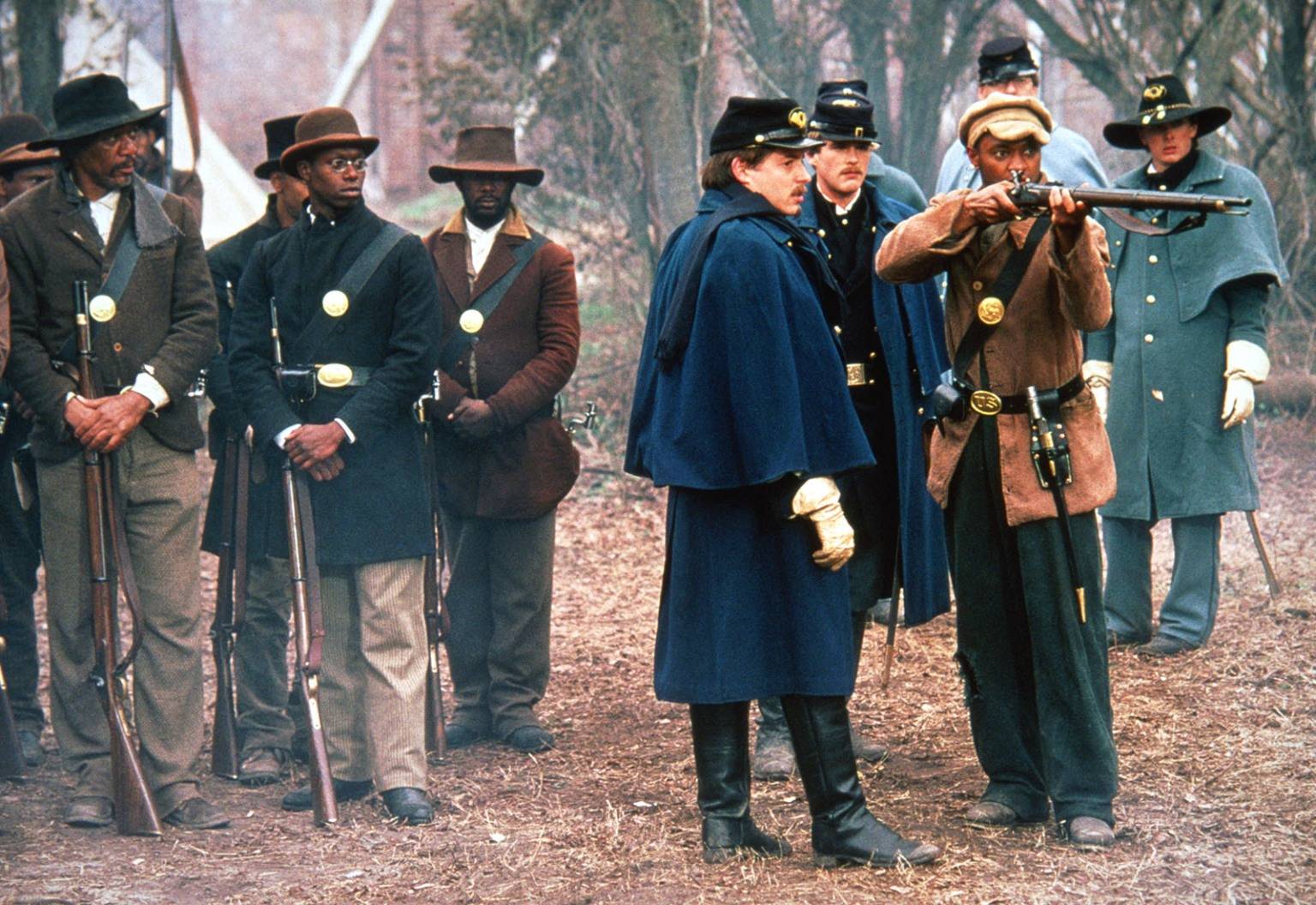 The 54th Massachusetts Infantry Unit, the first African-American regiment in the Union Army during the American Civil War, is the subject of 'Glory.' The 54th Regiment's participation is known in American history, led by Colonel Robert Gould Shaw (Matthew Broderick); Abraham Lincoln praised them with turning things around during the war. Colonel Shaw must worry not only about gaining the trust of his men, but also about the opponents who have orders to assassinate the African-American commanding commanders. History records not only ground conflicts, but also more crucial achievements for a better society.
Kon-Tiki (2012)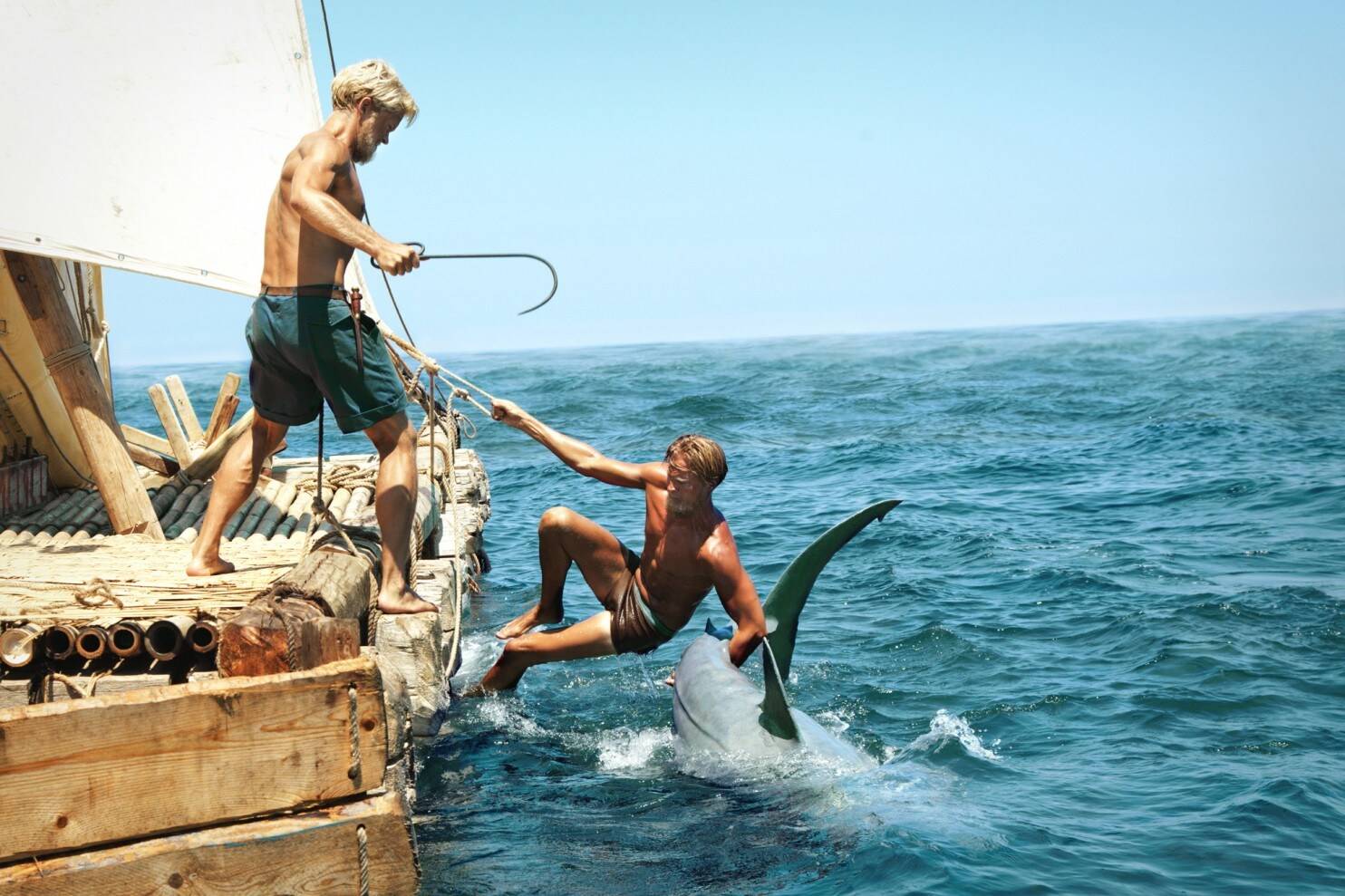 The 1947 Kon-Tiki voyage is the subject of this international co-production. Thor Heyerdahl (Pal Sverre Hagen), an ethnographer and adventurer, set sail on a handcrafted balsa wood raft from Peru to the Polynesian Islands. He can't swim or sail, but he sets out to establish his theory that people from South America populated the Polynesian Islands in the pre-Columbian era with the help of five crew members. The film was nominated for both the Academy Awards and the Golden Globe Awards for Best Foreign Language Film. The voyage was videotaped by Heyerdahl, and the footage was later turned into an award-winning documentary.
Manto (2018)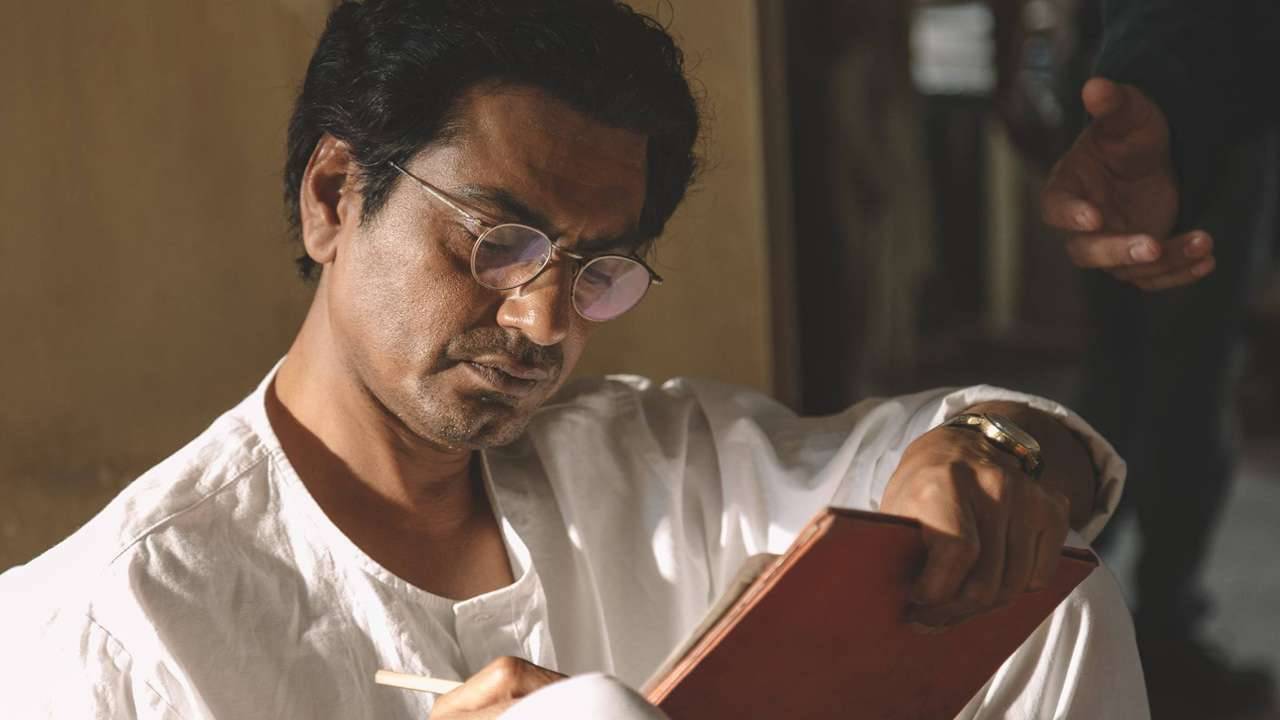 'Manto' is a biographical film starring Nawazuddin Siddiqui as Urdu author Saadat Hasan Manto. The film depicts the author's life and work, as well as how his life experiences have influenced them. India and Pakistan, a country split in two, test his sanity and sense of self as he yearns to belong somewhere. Manto's life in Bombay as a prosper ing scriptwriter, surrounded by friends and well-wishers, and his life in Lahore, where he finds himself alienated from everyone, are both depicted in the film. His downward spiral reaches a nadir when he checks himself into the Lahore Mental Hospital for treatment of his alcoholism.
Mudbound (2017)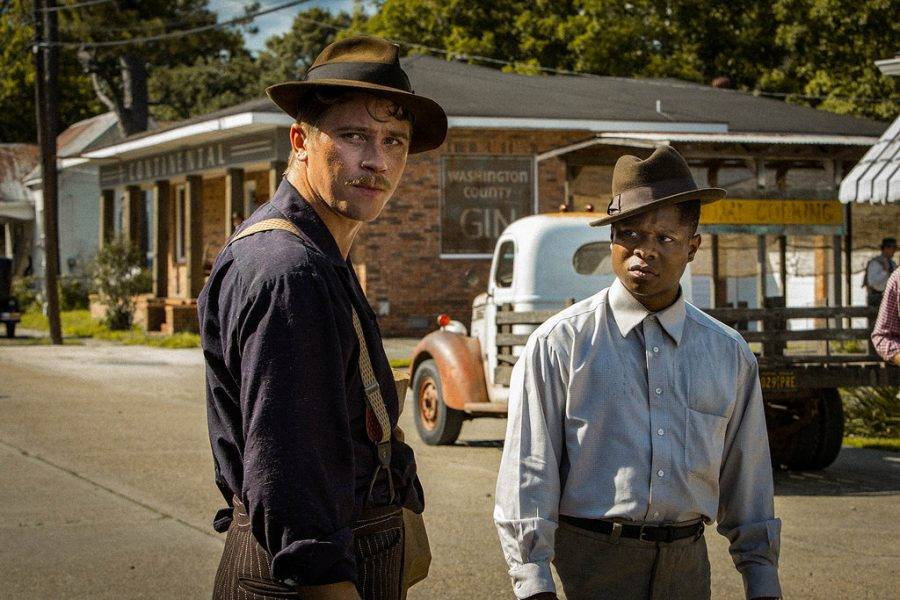 'Mudbound,' one of the best films of the year, is set in the post-World War II era. When two soldiers return home from the war, all they were before is swept away by their wartime experiences. Jamie McAllan was a pilot in the army, while Ronsel Jackson was an infantryman. Henry, Jamie's older brother, is happily married to Laura at home. On the other hand, Ronsel's family works in the McAllans' fields. When Jamie and Ronsel return home, they form a relationship and share their wartime memories. However, in their area, assimilation of blacks and whites was not yet popular, and both of them faced difficulties as a result. The film focuses on PTSD, which primarily affects Jamie, as well as the bigotry that Ronsel has to witness, something he isn't used to after joining the army.
Suffragette (2015)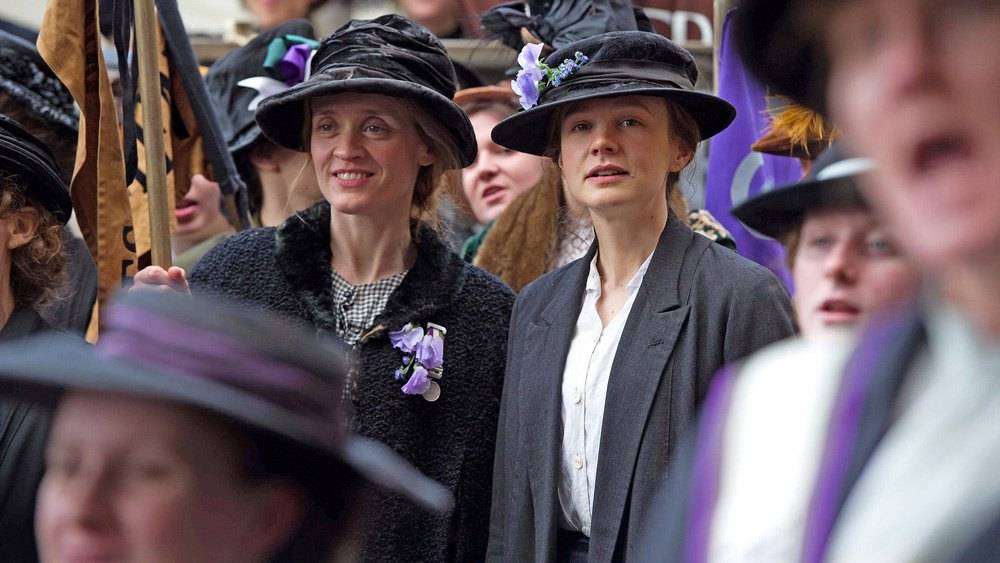 The Suffragette movement was one of the most significant events in English history in the twentieth century, as it was the first time that women in the country began to struggle for their right to vote. The film's major character is a lady named Maud Watts (Carey Mulligan), who is inspired by Emmeline Pankhurst (Meryl Streep) and joins the feminist movement to combat patriarchal tyranny. However, as is customary, the police and the system attack women who speak up for change. Even if they face serious consequences in their personal lives, they are willing to put their lives on the line to ensure that future generations inherit a more equal society than the one in which they were born. The film is quite motivating, and despite certain structural flaws, it more than makes up for it with the strong performances of its sparkling star ensemble.
The Guernsey Literary and Potato Peel Pie Society (2018)

Juliet Ashton (Lily James), a London-based writer, builds a relationship with a book club named 'The Guernsey Literary and Potato Peel Pie Society' over time, set against the backdrop of World War II and the German occupation of Guernsey Island. Juliet chooses to visit the island herself after hearing about the members of the book club's experiences living on the Nazi-occupied island. She gets an inspiration for her next book when she decides to write about the German occupation, and she meets lifelong friends in the process. Juliet realizes that she cannot abandon her life in Guernsey and return to London after this event.
Trumbo (2015)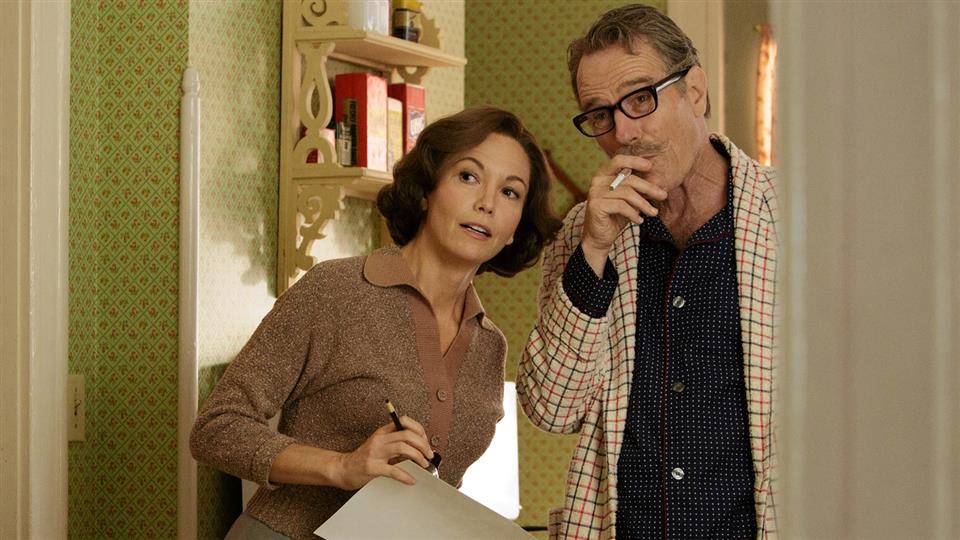 'Trumbo,' directed by Jay Roach, is a biographical drama about Dalton Trumbo (Bryan Cranston), one of Hollywood's most famous scriptwriters. For their political beliefs and allegedly disseminating Communist propaganda in Hollywood films, he and a handful of his artist buddies are imprisoned and blacklisted. As the number of people on the industry's blacklist grows, manufacturers refuse to work with them. Trumbo began writing screenplays and giving them to his pal Ian McLellan Hunter in order to take credit and share the money expressly for 'Roman Holiday.' His ghostwriting has been a hot issue throughout the years, although he is cautious and never confirms it.
The Queen (2006)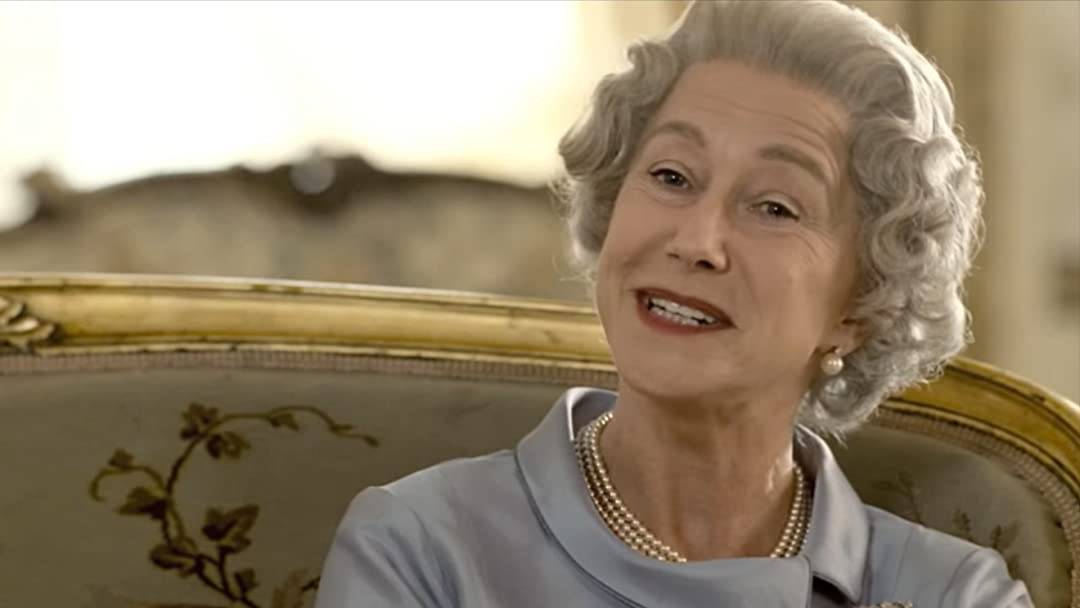 'The Queen,' directed by Stephen Frears, is a biographical film about the death of Princess Diana, popularly known as the "People's Princess." People are seeking answers after hearing the shocking news of her death, and the Royal family is attempting to treat her death as a family problem. Tony Blair, the freshly elected Prime Minister, has been urging the Queen to speak to the public on a regular basis. Helen Mirren wins the Academy Award, the BAFTA Award, and the Golden Globe Award for Best Actress in a Motion Picture- Drama for her outstanding performance as Queen Elizabeth.
The Angel (2018)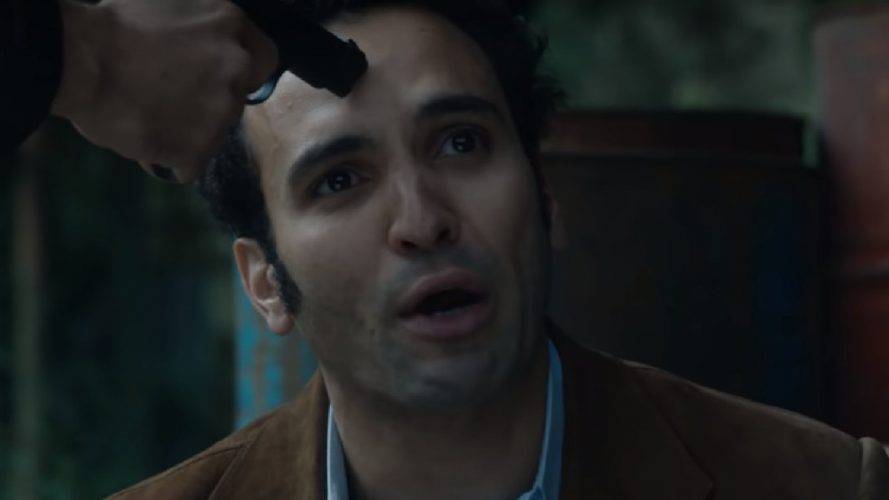 When one thinks about historical films, one always thinks of times that are at least a hundred years before one's own. To be honest, what happened a decade ago is also history, albeit recent history. But let's not go into that discussion right now. My argument is that if I recommend a picture set in the early 1970s, it is historical as well, regardless of how different it is from the other films on my list. And you should watch this one because it's more of an espionage thriller. It is based on Uri Bar-novel Joseph's of the same name and tells the story of an Egyptian guy who worked as a spy for Israeli intelligence. It depicts the Egyptian Prime Minister and his cabinet discussing how they can retaliate against Israel following their recent defeat in the Six Days War. The Prime Minister's son-in-law, Ashraf Marwan, is allowed to participate in the conversation, but he is sternly scolded when he makes a significant idea. This leads him to Israeli intelligence, and the rest, as they say, is history!
The Red Sea Diving Resort (2019)

'The Red Sea Diving Resort,' a Netflix original film, is based on how Mossad (Israel's spy agency) was able to smuggle Ethiopian Jews living in the nation to Israel. Ari Levinson, a Mossad operative, suggests to his superiors that they buy a beach resort and utilize it as a cover for their secret mission. They complete their task in Sudan, but it isn't long before some secrets are revealed, putting the agents' and the individuals they are protecting's lives in jeopardy. The film had enough elements to be a riveting thriller, but writer-director Gideon Raff squanders the potential by creating poorly-written characters and not providing enough material for the performers to work with. The film's "white savior complex" has also gotten a lot of flak.
The King (2019)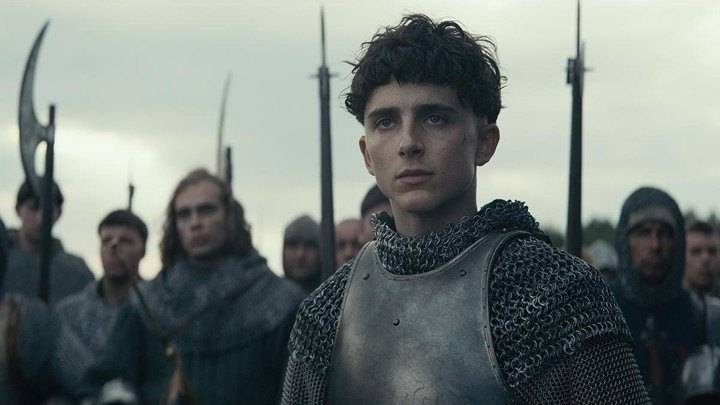 The early life of English ruler King Henry "Hal" V is chronicled in this Netflix original film, which is based on a number of Shakespeare plays. Hal is initially uninterested in the matters of state, but after his brother Thomas is killed in war, he is unexpectedly elevated to the throne of England. Many people around him believe he is weak, and King Charles VI of France openly mocks his crowning. When Hal learns that Charles VI has dispatched an assassin to murder him, he declares war and marches towards France to demonstrate his true might to his foes. The child who has always been opposed to politics and violence is now being shaped into the image that he has always detested. Timothée Chalamet has established himself as a big talent, and this film once again demonstrates his ability to carry off any character he is given. This film's production design, costumes, and cinematography are also worthy of praise.
Troy (2004)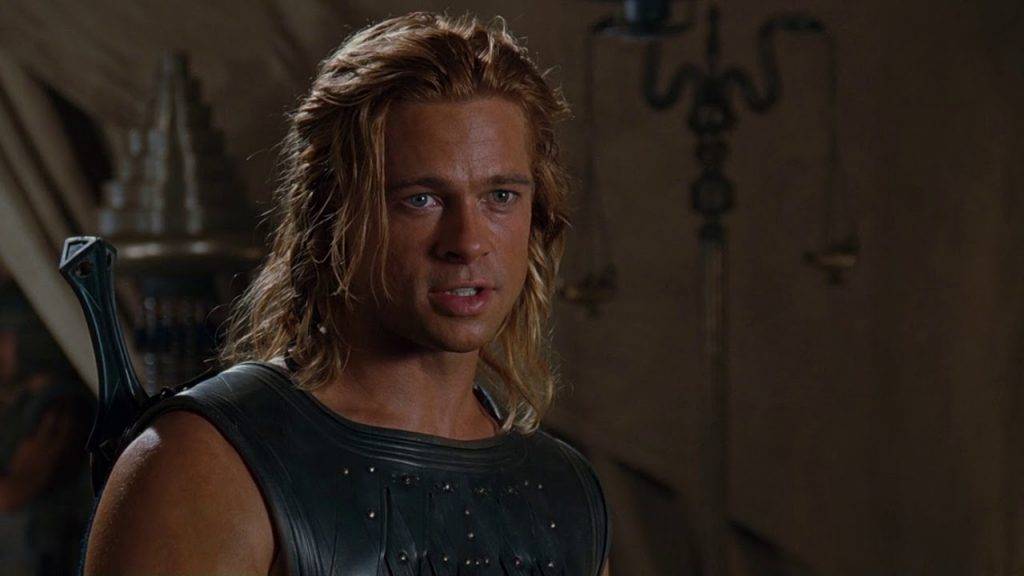 'Troy,' from 2004, is one of the best historical films available on Netflix. The film tells the story of how Paris, King Priam's youngest son, falls in love with Helen, the wife of Menelaus (the king of Sparta), and secretly takes her to Troy without telling his older brother Hector. The Greeks assault Troy with a massive force led by Achilles, the finest warrior of the period. Achilles dislikes his king Agamemnon, but he recognizes that this conflict will help cement his reputation as the greatest warrior of all time. Brad Pitt poured his heart and everything into the role of Achilles, giving us one of the most realistic portrayals of the character we've ever seen. The film's action moments are beautifully shot and choreographed. One particular fight scene between Achilles and Hector (Eric Bana) has become legendary among moviegoers all around the world.
The Trial of the Chicago 7 (2020)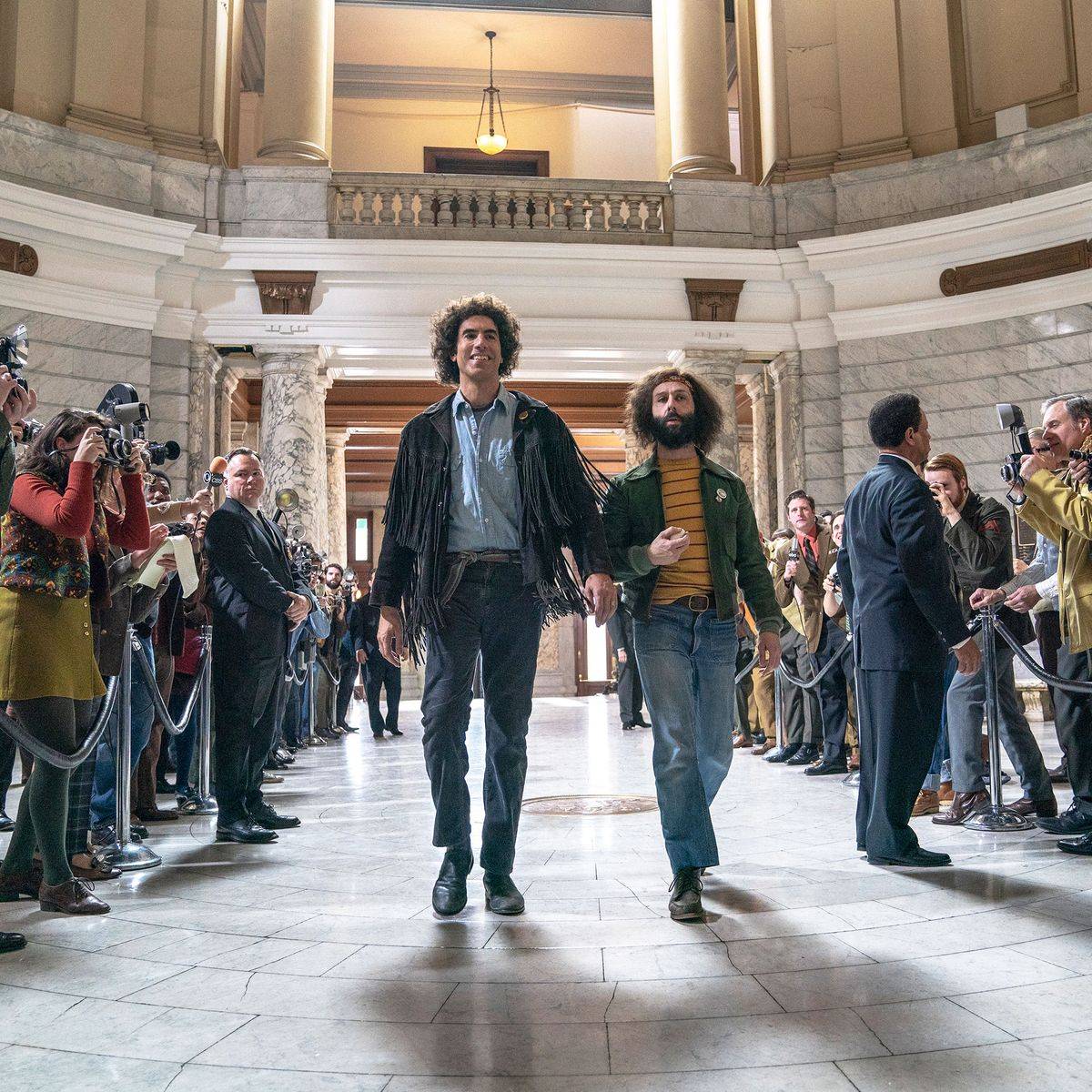 'The Trail of the Chicago Seven,' directed by Aaron Sorkin, follows the Chicago Seven, a group of anti-Vietnam War protestors accused of rioting at the 1968 Democratic National Convention in Chicago. This historical judicial drama chronicles the wrongful trials of seven ringleaders linked to the tragedy, as well as their fight against all odds to stand up for what they believe in. The Chicago 7 recognize the importance of each other in one other's life, especially if they want to win the struggle, despite their differing political ideologies. Sacha Baron Cohen, Joseph Gordon-Levitt, Frank Langella, Alex Sharp, Michael Keaton, Daniel Flaherty, and Yahya Abdul-Mateen II are among the ensemble cast members.
War Horse (2011)
'War Horse,' directed by Steven Spielberg and set during World War I, was nominated for six Academy Awards, two Golden Globe Awards, and five BAFTAs. It tells the narrative of Joey, a horse that Albert looks after (Jeremy Irvine). Joey, who was purchased by the British Army, goes through several battles and owners in a world of violence and turbulence. Albert enlists in the British Army, and after overcoming numerous obstacles, Joey and Albert reunite and finally return home together. The film is based on Michael Morpurgo's 1982 novel of the same name.
Our Team DCS includes 5 different writers proficient in English and research based Content Writing. We allow them and encourage them to follow the Entertainment news all day long. Our posts, listicles and even the exclusives are a result of their hard work.