'Big Brother 5' was the fifth season of the well-liked reality television programme 'Big Brother,' which was adapted from the Dutch programme of the same name. It debuted on CBS on July 6, 2004, ran for 11 weeks, and on September 21, 2004, the live finale took place. This season was supported by the online-only spin-off series House Calls: The Big Brother Talk Show, which examined the game's events.
There were 14 HouseGuests in the fifth incarnation, up from the seasons before. Big Brother 5 was another popular season for the show, which kept drawing viewers in with its distinctive fusion of social drama and reality competition. Since the season concluded a while ago, viewers must be wondering what has become of the candidates. We have all the solutions if you fall into that category.
Where is Drew Daniel Now?

Drew Daniel, a native of Urbana, Ohio, won the competition at the age of 22, making him one of the youngest winners. He had just graduated from college. On July 2, 2012, police in Champaign County, Ohio, were called to a domestic altercation involving the former reality star and another guy. The victim alleged that Drew assaulted him, causing cuts and bruises on his arms and body. The reality TV star was resistant when police came, so they had to use a Taser to get him to submit. Despite the accusations, Drew's popularity on the show helped him become a household name and solidified his place in "Big Brother" history. According to sources, he continued his acting career after the show but has avoided the spotlight.
Where is Michael "Cowboy" Ellis Now?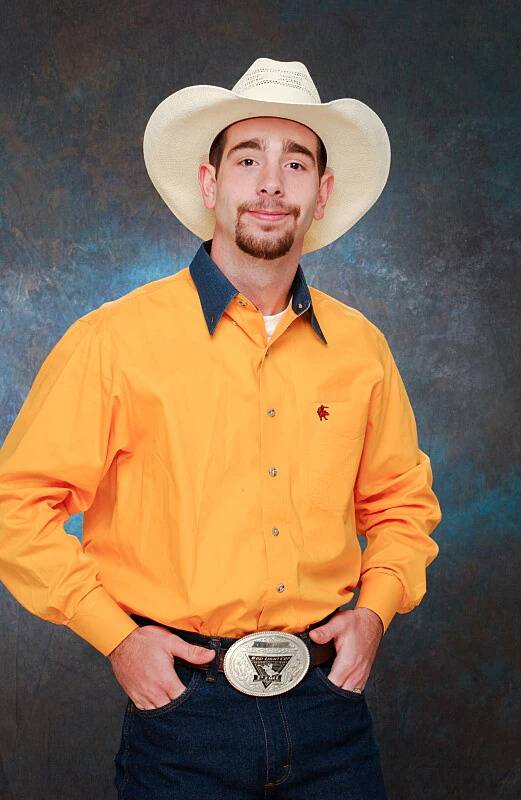 A 23-year-old security guard from Durant, Oklahoma named Michael "Cowboy" Ellis and his half-sister Jennifer "Nakomis" Dedmon participated in the fifth season of the show. He soon formed alliances with fellow HouseGuests Jase Wirey and Scott Long because of his cowboy hat and southern drawl. Ellis was repeatedly put forward for eviction throughout the season, but he managed to avoid being eliminated and ultimately joined Drew Daniel in the final two. He garnered two votes from the jury in the season finale but fell short to the other candidate in a 4-3 vote.
Ellis returned to his position as a security officer in Oklahoma after his time on "Big Brother." He was detained for a number of months in 2012 after being pulled over for DUI. He was taken into custody once more on February 25, 2019, for reportedly beating and attempting to strangle his teenage son. On December 22, 2020, Ellis made an appearance on "Catfish: The TV Show" to meet Julia, his internet lover.
Where is Diane Henry Now?
View this post on Instagram

Diane Henry is a reality television star and actress who was born in Euless, Texas, on March 1, 1982. She was only 22 years old and employed as a cocktail server in Burlington, Kentucky, at the time of the show. In addition to her friendship with fellow participant Drew Daniel, Diane was renowned for her clever games. She came in third place overall, trailing only Michael Ellis and Drew.
In addition to her Big Brother debut, Diane has appeared in films like "The Scorned" and "Kill Reality." Her identical sibling is called Lindsey Henry. Diane's debut on "Big Brother" and her noteworthy gameplay are still remembered and talked about by fans of the show, despite being rather low-key in recent years. She is happily married with two children and resides in Winchester, Ohio, at the moment.
Where is Jennifer "Nakomis" Dedmon Now?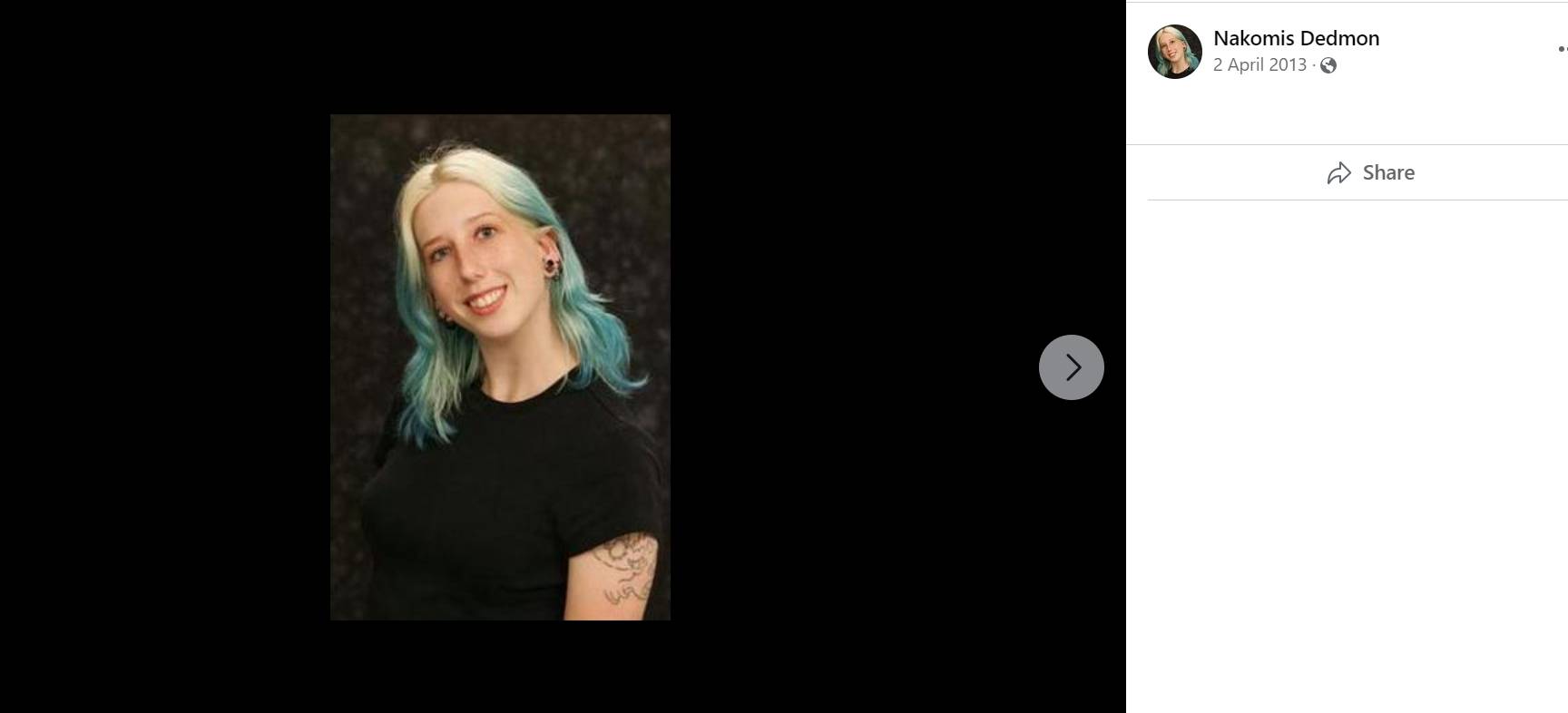 One of the house guests that took part in the twist was Jennifer Jeannene "Nakomis" Dedmon, who was joined by her half-brother Michael Ellis. She was recognised for her shrewd gameplay right away. She was credited with coming up with the Backdoor tactic, which involves choosing a weaker houseguest as a pawn before utilising the Power of Veto to replace them.
Despite her excellent performance, Diane Henry was eliminated automatically in fourth place after Nakomis' half-brother Michael used the Power of Veto on her. When she was fifteen, she created the identity behind her distinctive nickname. She went by the name Nakomis in the house even though her real name is Jennifer. She was a server in a restaurant in San Antonio, Texas, before starring on "Big Brother." Nakomis established herself as one of the most memorable and clever characters throughout her time on the show.
Where is Karen Ganci Now?
Renowned artist Karen O'Neil Ganci recognised her artistic aptitude at a young age. For her artistic efforts while growing up in Saddle Brook, New Jersey, she won numerous art honours. Karen's love of the arts inspired her to start working with illustrator Lori Anzalone. She earned experience by working with significant clients like Macy's, Tropicana, and New Jersey Bell. Karen has developed a reputation in the collectibles sector thanks to her knack at portraying sports' biggest legends. The Ted Williams Museum in Hernando, Florida displays her original paintings of Ted Williams and Joe DiMaggio.
At the start of the World Series, Karen sent the Yankees a tribute piece that is on display in the players' clubhouse and is regarded as their lucky charm. The entertainment business has a need for her work as a result of her artistic talent. For the actors and their representatives, the reality TV competitor was asked to make a fine art portrait of the cast of "The Sopranos," and rock musician Jon Bon Jovi has the poster hanging in his residence. In addition to her work in the collectibles sector, Karen has also contributed to a number of children's books and illustrated textbook covers and pages for People's Publishing. She also made an appearance on one of "The Early Show's" episodes. Larry Ganci and Karen have been wed since 1996.
Where Are Adria Klein and Natalie Caroll Now?
Natalie Montgomery-Carroll and Adria Montgomery-Klein are identical twin sisters who have achieved success in reality television and the fitness business. The sisters, who were born and reared in Birmingham, Alabama, went to Midfield High School and were engaged in softball there. Both of them graduated from Troy State University with bachelor's degrees in computer science and minors in business and American Sign Language. They both played softball throughout their time in college and, after graduating, both worked at Electronic Data Systems.
When Natalie won the Ms. Fitness Kentucky competition in 1998 and Adria finished in second place, the twins had their first substantial competitive success. This ignited their interest in fitness competitions, and in 2000 they decided to leave their employment to devote all of their time to fitness training. The twins joined HealthSouth Corporation in 2000 for the "Go For It!" Roadshow Nationwide Tour, where they instructed people on nutrition and fitness, primarily middle school kids. They additionally served as competition coaches on the student-targeted television programme "Go For It! TV."
Adria and Natalie kept competing in fitness events after three years of performing "Go For It!" and two seasons of the television programme. The twins founded the Fitness Twins Elite Training Studio after that, and they have since been featured in a number of fitness magazines, including Muscle & Fitness, Physical, Oxygen, and Iron Man. Additionally, they have participated in and won many fitness competitions. Their accomplishment led to their participation in 'Big Brother' 5, where they received widespread media coverage and won over viewers. The twins are committed to promoting a healthy lifestyle and still serve as an inspiration to others through their fitness training today.
Where is Will Wikle Now?
Will Wikle joined the host team of the travel-themed programme "Round Trip Ticket" on the Logo network after his appearance on the programme. Additionally, he took part in the reality competition programme "Battle of the Network Reality Stars" on Bravo. Wikle portrayed Jasper in the 2008 homosexual spoof film 'Another homosexual Sequel: Gays Gone Wild!' He appeared in the film, which was released on December 9, 2008, together with other out actors.
Wikle gained notoriety in 2016 when he played a psychotherapist in the gay adult film "The Stillest Hour for CockyBoys." It was helmed by Jake Jaxson and won praise for its distinctive storyline and photography. In addition to his roles in movies and reality TV, Wikle has also worked as a model, actor, and social media influencer. On social media sites like Instagram, where he discusses his experiences and perspectives as a member of the LGBTQ+ community, he has a sizable following.
Being a binge-watcher himself, finding Content to write about comes naturally to Divesh. From Anime to Trending Netflix Series and Celebrity News, he covers every detail and always find the right sources for his research.