Billy Graham, a former wrestler for WWE, is currently on life support. The past few months have been challenging for the former wrestling champion, whose real name is Eldrige Wayne Coleman.
Continue reading to find out more about WWE Hall of Famer Billy Graham's current health and what his wife Valerie has to say about the whole thing.
WWE legend Billy Graham is on life support right now
Billy Graham is on life support, according to his wife Valerie, and is in a "serious" condition. His wife indicated that the doctors planned to turn off his life support on Sunday night in a statement posted on the former WWE star's official Facebook page. As her spouse faces a few health issues, she pleaded with her followers to pray for him.
Please pray for my spouse immediately, she continued. I resisted the doctors' request to turn off his life support tonight. Even if his body is weak, he is a fighter with a strong determination. Our hope is in God.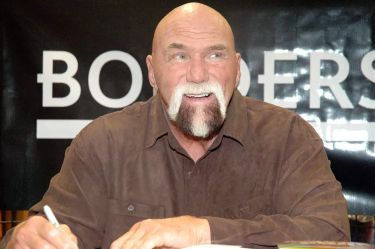 The professional wrestler has also created a GoFundMe page to assist his family with his medical expenses. He is "dealing with a myriad of very serious health issues," including diabetes, congestive heart failure, and a "major infection" in his head and ears, among other conditions, according to his GoFundMe page.
According to the description of the campaign, "He is facing a long period of rehab, and his insurance will only pay a portion of this." Once he is "stabilised," the page states that he will probably require at least "two months in a skilled nursing facility." Over the last three weeks, he has shed a total of 45 pounds.
According to a message posted on the page, Valerie, the former wrestler's wife, still works full-time, but their financial position "has become dire" as Billy receives medical attention. Graham and his wife Valerie both tested positive for Covid-19 in the past two months, and as of right now, Valerie "continues to struggle with what is now Long COVID."
Billy Graham's recent health update was shared last month
Yes, it is what you read. On his GoFundMe website, Billy Graham's most recent health report was published in April. Then it was revealed that he had spent the previous four months in a hospital or rehab facility.
"Wayne has not been home for four months; he has either been at the rehab facility or in the hospital," the statement said. He has lost 80 pounds as a result of persistent problems with his lack of appetite and has since struggled with significant weakness.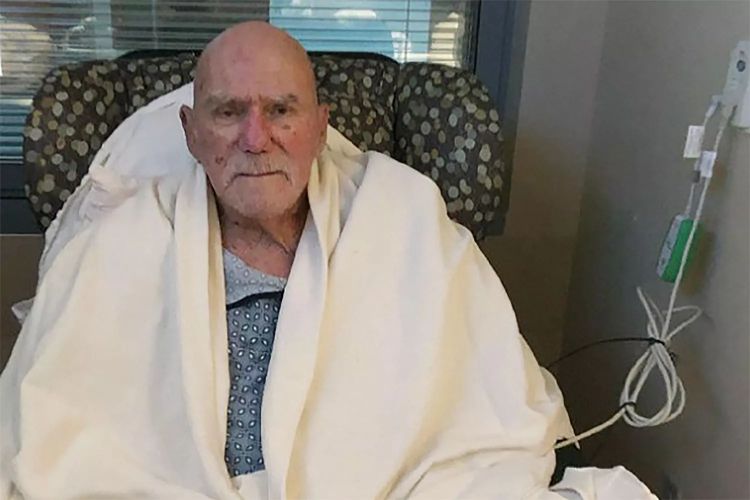 The April 26th report said, "His biggest difficulty continues to be the osteomyelitis infection in his ears, skull, and sinus cavity. He is receiving powerful IV antibiotics three times per day to address this, and the infectious disease physician estimates that he will need to continue receiving them for at least three more months. He is currently totally deaf as a result of this ailment.
We're hoping this is only transient and will go away once the infection is treated, they added. He has intermittently experienced kidney problems and required dialysis. Billy also has heart and lung issues, sores from being bedridden for four months, and depression.
"The financial situation has become dire as Insurance is only covering part of this treatment," the statement said. His out-of-pocket rehab copay care is $200 each day. Wayne and his wife Valerie, regrettably, both developed Covid two months ago. Unfortunately, Valerie has had to prolong her LOA because she is still having trouble with what is now Long Covid. As a result, they are now completely without money. Their financial struggles, intense worry about her husband's health, and the emotional strain of not being able to visit him because of Covid are all heartbreaking and extremely stressful for them both.
"Anyone who could find it in their heart to donate any amount, would be so greatly appreciated," they wrote as their statement's final sentence. I greatly appreciate it. Please support and pray for the celebrity's recovery and safe return to his place of origin. Thank you everybody and God bless you. He is engaged in a life-or-death struggle.
When was Billy Graham's GoFundMe page created?
For those of you who are unaware, let us inform you that Billy, who is regarded as one of the greatest wrestlers of all time, set up a GoFundMe website in February of this year. There have been $14,000 in donations as of right now. The fundraising event has a $25,000 target.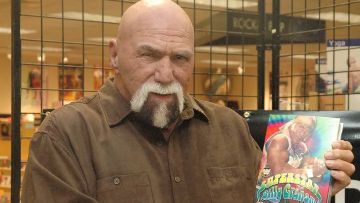 Here's all you need to know about WWE Hall of Famer Billy Graham
On June 7, 1943, Billy Graham was born in Phoenix, Arizona. He had a propensity for weight lifting from the fifth grade. He read bodybuilding publications as a teenager. His childhood heroes were John Grimek and Steve Reeves. In high school, he won the shot put championship. Soon after, he gave boxing a shot.
Graham served as a bouncer in a number of nightclubs in Phoenix, New York, and Los Angeles before becoming a WWE champion. Eldridge Wayne Coleman was Billy's legal name when he first began competing. Later on, when he made his National Wrestling Alliance debut, he changed his ring name to Billy Graham.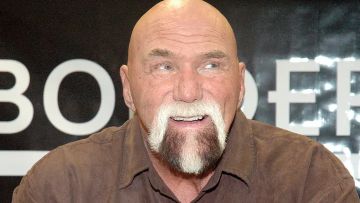 Graham, a former WWE World Heavyweight champion, put a lot of effort into his career and joined the WWWF in the middle of the 1970s. 2004 saw his induction into the Hall of Fame.
The three-time world champion has been married a total of twice in his life, according to information on his personal life. He is currently wed to Valerie. Prior to this, he married Madelyn Miluso, his first wife. The ex-couple has a daughter named Capella and a son named Joey.
Billy Graham, a WWE great, and his family are in our thoughts and prayers during this difficult time. Keep checking back with us for the most recent information from the entertainment industry.
Our Team DCS includes 5 different writers proficient in English and research based Content Writing. We allow them and encourage them to follow the Entertainment news all day long. Our posts, listicles and even the exclusives are a result of their hard work.