Billy Graham, a legendary wrestler, is no longer with us. On Wednesday, May 17, 2023, the WWE Hall of Famer passed away at the age of 79. He had been struggling with a few health problems for a while.
The pro wrestling champion had spent the previous few months in the intensive care unit. For more information on the real cause of WWE legend Billy Graham's passing, keep reading.
What was the cause behind the demise of Billy Graham?
Billy Graham, whose real name was Eldrige Wayne Coleman, sadly passed away. He was 79 years old when he passed away. His death's precise cause has not yet been made public, as of this writing.
The wife of the WWE superstar, Valerie, posted an update on her husband's health on his Facebook page on Monday. She claimed she had resisted taking out his life support.
Then Valerie, Graham's wife, pleaded for prayers immediately for her husband. I resisted the doctors' request to turn off his life support tonight. Even if his body is weak, he is a fighter with a strong determination. Our hope is in God.
In a statement that stated, "WWE is saddened to learn that WWE Hall of Famer 'Superstar' Billy Graham has passed away," the WWE soon after released the statement. Graham, a former WWE Champion, established the standard for a generation of Superstars that came after him with his colourful fashion sense, outrageous interviews, and bodybuilder physique.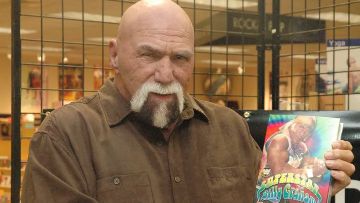 "Graham was perhaps the single-most influential performer in WWE history whose interviews, fashion, and physique inspired Hulk Hogan, Jesse "The Body" Ventura, and Scott Steiner," read a portion of the company's statement.
WWE is saddened to learn that WWE Hall of Famer "Superstar" Billy Graham has passed away. We extend our condolences to Graham's family, friends, and fans.https://t.co/Qpykpjv616

— WWE (@WWE) May 18, 2023
The article continued, "Just as WWE fans flocked to see 'Superstar' compete in the ring, so did they love to listen to him pontificate on the microphone, even if he was bad-mouthing the competitors they held dear." The statement was finished with the words, "We extend our condolences to Graham's family, friends, and fans."
All you need to know about Billy Graham's health issues
Billy had a number of health problems throughout his wrestling career. He disclosed his health problems in his memoirs and revealed that he underwent a liver transplant in 2002. He had a long history of drug misuse, according to Us Weekly. He had hepatic issues for the following ten years.
Billy's family revealed last month that the wrestler had lost 80 pounds and spent more than 4 months in the hospital while battling an infection in his ears, skull, and sinus cavities. It was revealed last month that Graham was suffering from acute kidney failure, dehydration, and organ failure.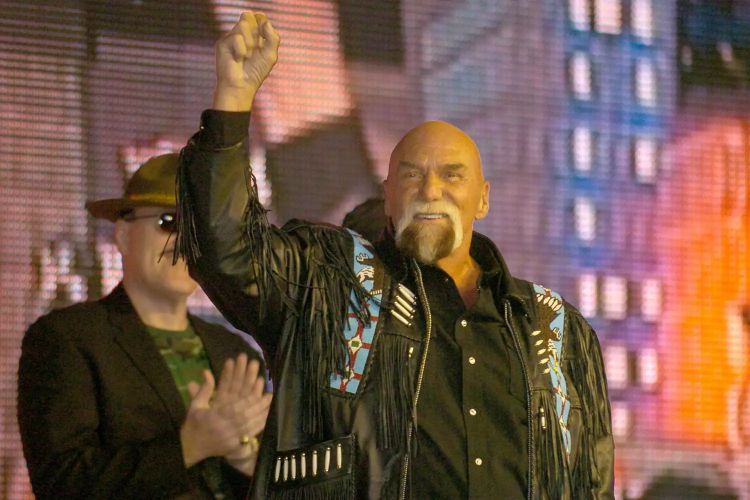 Who was Billy Graham?
In case you didn't know, Billy Graham was a professional wrestler. He was born on June 7, 1943, in Phoenix, Arizona. He grew to love weightlifting as he was growing up. He formerly looked up to John Grimek and Steve Reeves.
Graham was the top shot putter in his high school. He started working really hard right away to develop his physique. He served as a bouncer in a number of nightclubs in Phoenix, New York, and Los Angeles before breaking into the WWE.
When one of Billy's photo sessions with Arnold Schwarzenegger was showcased in Joe Weider's "Muscle and Fitness" magazine, it caught the audience's attention.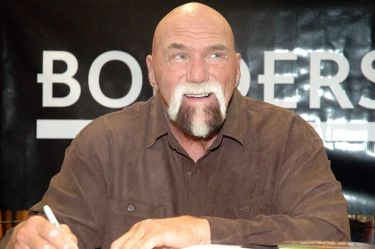 The wrestling champion trained so hard, according to a statement released by WWE, that he was only 11 pounds short of the world record when he bench pressed 605 pounds. In the late 1960s, he began professional wrestling. He continued to wrestle up until 1987. Due to his injuries and health concerns, he had to put his career in wrestling on hold. He afterwards started commentating on TV.
The three-time former world champion professional wrestler won multiple titles throughout his career, including a title run in the WWWF in 1977–1978 (later became the WWE). In April 1977, he defeated Bruno Samartino to win the WWWF crown, but Bob Backlund won it the following month.
Graham was admitted into the WWE Hall of Fame in the year 2004. Numerous WWE stars, including as "Stone Cold" Steve Austin and Triple H, were influenced by him. Billy Graham leaves behind his wife Valerie and their two kids.
Tributes pour in for WWE superstar Billy Graham
Billy's WWE coworkers honoured his legacy and sent him poignant tributes on social media. Ric Flair, a member of the WWE Hall of Fame, expressed his sorrow at Billy Graham's passing on Twitter. "The Superstar Billy Graham Just Left US," he tweeted. THANK YOU FOR ALL YOUR INFLUENCE on My Career!"
The Superstar Billy Graham Just Left Us 🙏🏻 THANK YOU FOR ALL YOUR INFLUENCE On My Career! pic.twitter.com/YH0eT2NM4p

— Ric Flair® (@RicFlairNatrBoy) May 18, 2023

The SUPERSTAR BILLY GRAHAM MY BROTHER FOR LIFE was written by The Iron Sheikh. He was the industry leader and most powerful man. He ALWAYS treats me respectfully. I LOVE HIM AND WILL ALWAYS MISS HIM.
THE SUPERSTAR BILLY GRAHAM MY BROTHER FOR LIFE. HE WAS THE CHAMPION AND MOST OVER MAN IN THE BUSINESS. HE ALWAYS SHOW ME THE RESPECT. I LOVE HIM I MISS HIM FOREVER pic.twitter.com/0ddvh86iWH

— The Iron Sheik (@the_ironsheik) May 18, 2023
Paul Heyman, a former executive and longtime manager of the WWE, wrote: "WWWF, WWF, and WWE performers were known as professional wrestlers before Billy Graham. Vincent Kennedy McMahon declared that everyone would be a WWE Superstar once Billy Graham left his stamp. My sincere condolences go out to the powerful and too sweet to be sour man of the hour.
Before Billy Graham, performers in WWWF / WWF/ WWE were known as professional wrestlers. After Billy Graham left his mark, Vincent Kennedy McMahon decided everyone would be a WWE Superstar. A most heartfelt RIP to the man of the hour, the man with the power, too sweet to be sour! pic.twitter.com/bwL6UQ3c3h

— Paul Heyman (@HeymanHustle) May 18, 2023
Billy delivered entertainment along with pro wrestling each time he performed, according to a fan who tweeted the following. Always making sales like a heel should. Never gave a bad performance, and he was a treat to watch if you had the chance. Many thanks, Billy.
"I Never Got to Witness This "SUPERSTAR"" Just Hearing All The Amazing Tributes And Seeing All The Pictures From Everyone #RIPSuperstarBillyGraham nothing but love to his family, Friends, and Fans," another user added.
"R.I.P. Superstar Billy Graham (1943–2023), thanks for many years of wonderful memories," the user continued. I send my deepest sympathies to his family and friends. WWE, Billy Graham, Superstar wrestling, etc.
We offer Billy Graham's family our sincere condolences during this trying time. May he rest in peace, his soul. Keep checking back with us for the most recent information from the entertainment industry.
Our Team DCS includes 5 different writers proficient in English and research based Content Writing. We allow them and encourage them to follow the Entertainment news all day long. Our posts, listicles and even the exclusives are a result of their hard work.