10 Bollywood Movies With Most Memorable Endings
When a movie ends, life does not come to an end. The story continues; it's only that our field of vision narrows. The best film endings resolve a "preceding" and evoke a sense of "after." A summit scene that offers the viewer a feeling to leave the film lobby with can be a peak, a breeze, a misfortune, a music, a joyfully ever after, quiet after the tempest, another stage – We prefer to depart with strong feelings: trust, awe, dread, and happiness. Different films, on the other hand, keep you pondering by ending just in the soul, or by ending without a conclusion.
A Death in the Gunj (2017)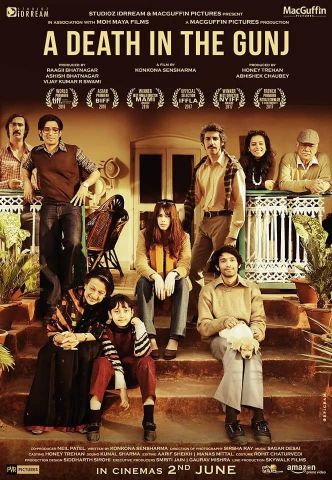 In Konkana Sen Sharma's A Death in the Gunj, a timid man kills himself near the end, but the film's style – a family gathering, a period setting, hidden stresses, a worker – subtly develops it as a homicide. It's a startling second, complete with a firearm and a determined Vikrant Massey. Plus, there's that Morricone-inspired soundtrack. A shot of blood dripping down the trunk of a tree. Furthermore, the best of all cakes: The vision of the silent man in the truck, with his body in the storage compartment, is the opening-shutting scene. The herring was always going to be red in color.
Devdas (2002)

It later became fashionable to despise Sanjay Leela Bhansali's Shah Rukh Khan in the lead character, but it's worth remembering the pin-drop silence in the corridor when a newlywed Paro sprints – abandoning any resemblance to tastefulness and respect – towards her chateau's somewhat shutting entryways. She must find a dying Devdas, whose final rites are portrayed in a furiously great theme. We go to the movies for the sound of Paro flinging herself against the entryways and "Deva" inhaling his final breath.
Kaamyaab (2020)

Sanjay Mishra is expressively appropriate as Sudheer, a seasoned Bollywood extra vying for his 500th role. However, Hardik Mehta's Kaamyaab's final sequence is its best — a passionate high and a profound bottom. Sudheer is hired as a "filler" for a school assembly room performance while everyone waits for the main visitor, a genius. Sudheer gives it his all on stage, flinging himself around the stage and creating legendary movie scenes.
Even as everyone's gaze shifts to the hotshot striding in, he continues since he knows nothing else and this is his 500th job. When the cameras aren't rolling, the shades close on an elderly individual who is doomed to be an awkward additional person wheel in any case. His girl, visibly repulsed, stands stunned amid the crowd. She finally understands her father, the man who has spent his entire life ensuring that he is forgotten.
Luck by Chance (2009)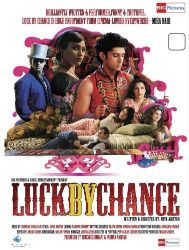 The first and greatest film by Zoya Akhtar is about two industry legends at the outset of lengthy but bleak careers. In the last scenes, Vikram (Farhan Akhtar), another film star, tries to ensure his happily ever after with his ex, Sona (Konkana Sen Sharma), with the help of some wise advice from a genius. However, she departs, and we suddenly realize that the film was most likely about her from the beginning. It concludes with a reunion between Sona, now a TV star, and her friends, during which she reflects on her trip. "Someone once told me that in this industry, you select your victories and disappointments," she continues, as we show her hailing a taxi. "Right now, I understand what that means," she concludes her narration, as a monstrous horde of Vikram retreats from view.
Masaan (2015)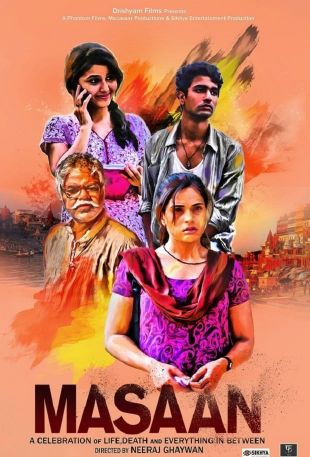 Masaan finishes with a bang. Devi (Richa Chadda) and Deepak (Vicky Kaushal), shattered heroes from separate stories, meet at the Sangam, the "meeting site" of two rivers and a legendary third (Sanjay Mishra's story). This isn't a symbolic string tying second like other multi-story movies. Deepak and Devi appear to have been destined to go through what they did – shame, tragedy – simply because their paths crossed. The situation is delicate: they're waiting for the boat, and Deepak notices Devi crying on a lower step. Before the boat arrives, he quietly places a container of water near her. The boat is currently on its way at the spot where they are having a discussion. The camera dish is pointing to the sun in the skyline, which is setting but rising. Bhor ("sunrise") is the dominant tune.
Mukti Bhawan (2016)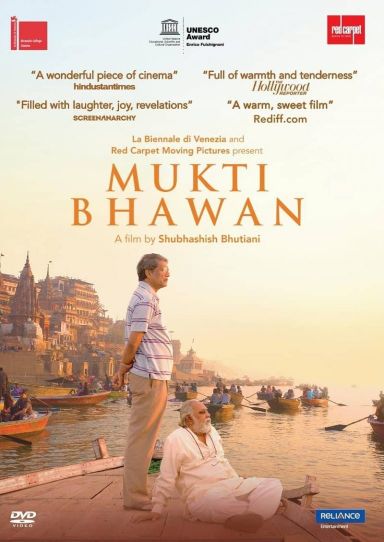 The presenting film by Shubhashish Bhutiani conveys a lot about death, closure, and familial animosity. Rajiv (Adil Hussain), who reluctantly fulfills his ailing father Daya's (Lalit Behl) yearning to seek redemption in Varanasi, spends the entire film torn between planning a farewell and avoiding a much-needed obligation. During the final moments of Mukti Bhawan, it is the grown-up child who finds salvation. Rajiv is seen carrying his father's body to the memorial service fire in a single take, battling through the tight bylanes that appear to widen to accommodate the carcasses that pass through them. He begins to separate because he believes that is what he should do, but his girl grabs his hands and asks him to move and appreciate the present rather than mourn the past. Rajiv appears to be relieved and diminished for finally feeling more like a father and spouse than a child, while Adil Hussain performs something exceptional for himself right now.
Mumbai Meri Jaan (2008)

"Zara Hatke, Zara bachke, yeh hai Mumbai meri Jaan," says Mohammed Rafi at the end of Nishikanth Kamath's Mumbai Meri Jaan, a multi-account overview of the city focused on the 2006 train bombings. But that's merely one of two brilliant strokes. This is followed by a two-minute silence, both in reel and continuous, to mark the end of a week-long assault on the city's aid. To witness Mumbai come to a halt is to see the film come to a halt and understand everything it implies.
Rang De Basanti (2006)

It's a generation's disappointment that a ferocious and enthralling picture like Rang De Basanti can't be made in India today. At that point, murdering a politician and biting the dust in a space where voices matter is both dramatic and suitable — you murder a lawmaker, you bite the dust in a space where voices count. Furthermore, before Rockstar, Rang De Basanti performed Rumi's "past good and bad, there's a field, I'll see you there."
Ship of Theseus (2012)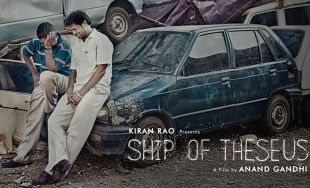 The way chief Anand Gandhi weaves logic into the picture, or the other way around, in his full-length debut evokes a sense of despondency. This is most evident in the final scene, where Plato and power converse through visions within visuals. At a humanities gallery, the three heroes' strands – an Egyptian photographer, a Jain priest, and a stockbroker – cross. They are three of eight organ recipients whose cavern investigation film is being presented for them by a late contributor.
The lights go dark, the projector comes to life, and all of the giver's unique "parts" watch their entire – his shadow – study Earth's innermost organs. However, the camera is trained on them in more ways than one. The name – the personality – of this film should be trailed by the strings of the foundation music rising and the edge of a crowd of people stirred by pictures on a screen.
Udaan (2010)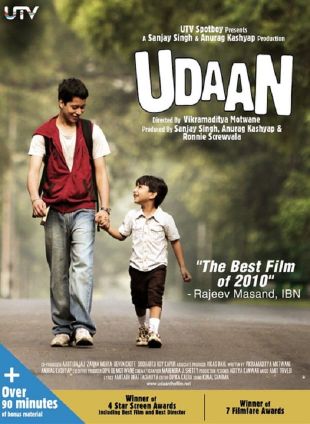 This second has just been discussed in our decade's top scenes list, but there is still much more to say — both in terms of the story's context and oddity. A high school student flees his abusive father and outruns him: an astounding influx of pressing factor after their account reaches its limit. The breakaway is so rigid, physical, and fundamental — it's a run, which is a direct proportion of speed, strength, and force.