'Puppy Love' is a romantic comedy directed by Nick Fabiano and Richard Alan Reid that centres on Nicole (Lucy Hale) and Max (Grant Gustin). A strong attachment between their dogs results in an unexpected litter of puppies, which forces them to rekindle their relationship after a catastrophic first date. The wonderfully mismatched couple finds unexpected similarities and laugh together as they struggle to co-parent. As Nicole and Max work through the difficulties of co-parenting their dog's puppies, their own romance takes an unexpected turn.
They come to the realisation that love might be closer than they initially thought through the chaos of destroyed possessions and late-night strolls. Puppy Love examines how human connection can result from canine friendship and shows that love can appear in the most unlikely circumstances. The following suggestions should be on your watchlist if the lovable humour and wagging tails make you want for more tales where life's surprises build special friendships and love. 'Puppy Love' and the majority of these films are available on Netflix, Hulu, or Amazon Prime.
Dog Days (2018)
'Dog Days' is a romantic comedy movie that Ken Marino directed and that Elissa Matsueda and Erica Oyama wrote. Among the other members of the ensemble cast are Eva Longoria and Nina Dobrev. In "Dog Days," Los Angeles people' lives cross paths as they deal with the difficulties of love, friendship, and day-to-day struggles with their devoted canines by their sides.
Their ties grow stronger as their stories progress, and unexpected romances start to blossom, demonstrating the transformational power of human-canine interactions. 'Puppy affection' and 'Dog Days' both embrace the endearing concept of how the companionship and unconditional affection of dogs can cross gaps between people, resulting in unanticipated relationships, personal transformations, and shared journeys of love and growth.
Dog Park (1998)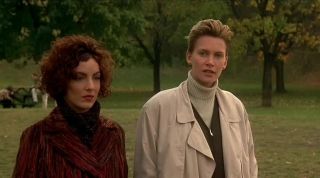 The romantic comedy "Dog Park" was written and produced by Bruce McCulloch. The American and Canadian film industries collaborated on this movie. The movie "Dog Park" chronicles the intertwined lives of a group of urbanites who attend a nearby dog park while resolving their own interpersonal conflicts. They become close friends over their dogs, which leads to romantic entanglements and comedic catastrophes.
Similar to 'Puppy Love,' 'Dog Park' builds a story around the unexpected bonds made between people through their shared love of dogs. The joyful concept of "Puppy Love," where camaraderie, growth, and love are ignited by the presence of furry pals, is mirrored by the film's depiction of the complex interplay of relationships against the backdrop of the dog park.
Life as We Know It (2010)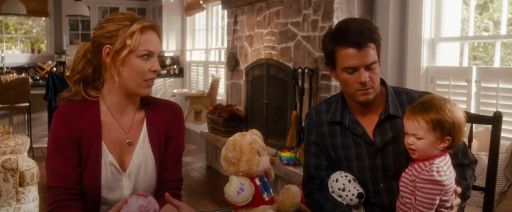 'Life as We Know It' is a romantic comedy film directed by Greg Berlanti that stars Katherine Heigl and Josh Duhamel. In the movie "Life as We Know It," Holly and Eric, two unmarried people, find their lives intertwined when they are named the baby's guardians. They must deal with the difficulties of parenthood while sharing a home, and they are initially at odds. Unexpected sentiments begin to grow between them as they become closer because of their shared obligations.
Similar to 'Puppy Love,' 'Life as We Know It' explores the concept of two different people getting together as a result of unanticipated events. Both videos look at how caring for a baby or a pack of pups together can lead to personal development, friendship, and an unexpected path towards love.
Love At First Bark (2017)
Mike Rohl is the director of the romantic comedy "Love At First Bark." The tale centres on Julia, a woman with a strong focus on her profession who adopts Charlie, a mischievous puppy. When Charlie's antics ruin Julia's life, she turns to dog trainer Donovan for assistance. In the midst of the craziness of canine companionship, Julia and Donovan's relationship changes as a result of their training journey with Charlie, resulting in a newfound love.
. 'Puppy Love' and 'Love At First Bark' both explore the merging of human relationships and animal companionships, examining how these unanticipated ties can lead to romance and personal development.
Marley & Me (2008)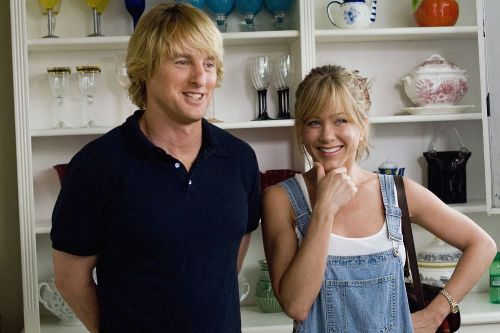 David Frankel's family comedy "Marley & Me" centres on the lives of kids John and Jenny Grogan, who are portrayed by Owen Wilson and Jennifer Aniston. Marley, a naughty Labrador Retriever that the couple adopts, adds havoc and humour into their life.
The couple manages the difficulties of children, careers, and the ups and downs of life with their devoted and exuberant friend at their side while Marley develops and causes mayhem. The central topic emphasises the transforming impact of cherished dogs on human connections, highlighting how these four-legged friends become catalysts for growth, relationships, and treasured moments. It spans the stories of "Marley & Me" and "Puppy Love"
Must Love Dogs (2005)
'Must Love Dogs' is a romantic comedy movie that elegantly navigates the intricacies of contemporary relationships. It is based on Claire Cook's 2002 novel of the same name. Sarah (Diane Lane), a newly divorced preschool teacher, reluctantly signs up for online dating with the support of her family in "Must Love Dogs." After a series of amusing and awkward encounters, she eventually meets Jake (John Cusack), another divorcee who is equally sceptical. Their shared love of dogs develops into a link between them as they negotiate the uncertain world of dating, eventually causing them to wonder if they can find love again despite the difficulties of life. Both "Must Love Dogs" and "Puppy Love" explore the intricacies of human relationships, whether they are cultivated through canine companionship or in the dating world, and how these interactions can provide opportunities for personal development, connection, and the embrace of unexpected love.
You Lucky Dog (2010)
'You Lucky Dog' is a 2010 American-Canadian made-for-TV movie starring Natasha Henstridge, Anthony Lemke, and Harry Hamlin that was directed by John Bradshaw. New York fashion designer Lisa Rayborn visits her family's poor sheep farm after the death of her mother. She acquires a border collie named Lucky and trains it as a sheepdog as she adjusts to the changes.
A forest fire breaks out while they are getting ready for a sheep herding competition, forcing Lucky to save Kristina, the girl. Lucky suffers injuries as a result of this experience, endangering her chances of competing. This is similar to the trip in "Puppy Love," where a dog's function goes beyond companionship and has an impact on both human development and unforeseeable events.
Walking The Dog (2017)
Gary Harvey is the director of the 2017 romantic comedy "Walking the Dog." The protagonist of the movie is Kristie (Jennifer Finnigan), a single mother and lawyer who employs dog trainer Keith (Sam Page) to assist her in controlling her rambunctious canine. Despite their early differences, Keith and Kristie find themselves attracted to one another as he assists Kristie with her dog. The characters in the movie negotiate their developing relationship while combining humour and romance.
In a manner similar to "Puppy Love," "Walking the Dog" investigates how a bond created by a mutual love of dogs can result in unforeseen romantic feelings. Both films depict the touching journey of two people who are drawn together by their canine friends, demonstrating how friendships that begin as pet-related relationships may develop into more meaningful relationships.
Our Team DCS includes 5 different writers proficient in English and research based Content Writing. We allow them and encourage them to follow the Entertainment news all day long. Our posts, listicles and even the exclusives are a result of their hard work.