'Fifty Shades of Grey' is a 2015 erotic romance drama film that is based on E. L. James' 2011 book of the same name and is directed by Sam Taylor-Johnson. The movie centres on recent college grad Anastasia Steele (Dakota Johnson), whose life takes an unexpected turn when she meets mysterious business tycoon Christian Grey (Jamie Dornan). A fascinating and powerful sadomasochistic connection develops when their paths cross, testing their emotional limits and needs.
The movie addresses issues of intimacy, control, and vulnerability against a backdrop of passion and power relations. The first book in a series that enthralled viewers with its sensual portrayal of desire, love, and complexity is called "Fifty Shades of Grey." Explore this selection of Netflix films that explore fascinating relationships and passionate intimacy that reflect the fascination of 'Fifty Shades of Grey' if the fifty shades are merely getting deeper and keeping you from being free.
365 Days (2020)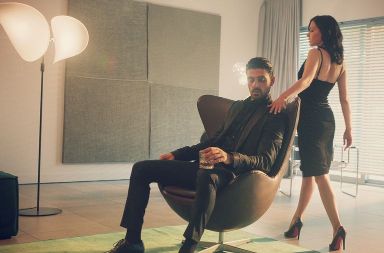 The Polish erotic thriller film "365 Days" was directed by Barbara Biaows and Tomasz Mandes. The story of the movie, which is Polish adaptation of Blanka Lipiska's trilogy, centres on a Warsaw native named Anna-Maria Sieklucka who is in a mediocre relationship. Her life changes when she falls in love with a domineering Sicilian man (Michele Morrone), who holds her captive for a year and challenges her to find love within 365 days.
'365 Days' and 'Fifty Shades of Grey' both delve into the depths of love and intimacy as they examine the intriguing dynamics of dominant-submissive relationships and the entwining of passion, desire, and forbidden attraction.
Dry Martina (2018)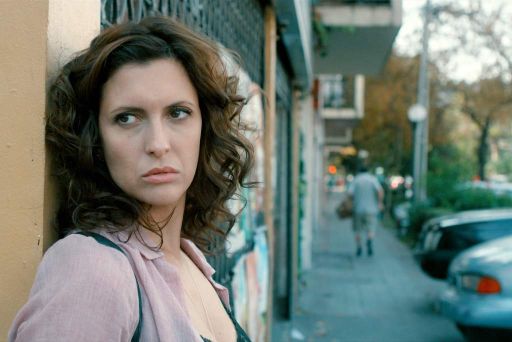 "Dry Martina," an Argentine-Chilean comedy-drama, was written and directed by Che Sandoval. After experiencing a number of pers onal losses, Martina, a gifted but emotionally distant pop singer from Chile (played by Antonella Costa), sets out on a quest to rediscover her lost sexual drive. She travels to Los Angeles as part of her journey, where she becomes caught up in a whirlwind of strange encounters and self-discovery.
Thematically similar to the examination of desire and personal development in "Fifty Shades of Grey," which shows how people can change as a result of their intimate experiences, "Dry Martina" explores Martina's sexual reawakening.
Elisa & Marcela (2019)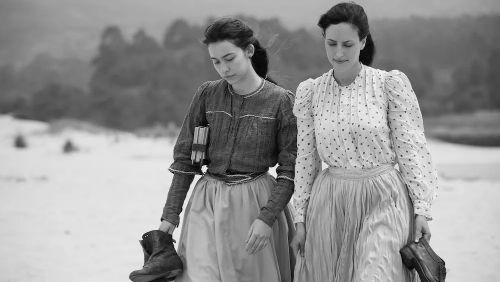 'Elisa & Marcela' is a Spanish biographical love drama film that Isabel Coixet directed. 'Elisa & Marcela' is set in early 20th-century Spain and tells the extraordinary true tale of Elisa Sánchez Loriga and Marcela Gracia Ibeas, who got married in 1901 by pretending to be a heterosexual couple. They break down social and religious obstacles to become the first same-sex married pair in Spanish history. Their story of unorthodox love and tenacity echoes themes of resisting social conventions, similar to the boundary-pushing dynamics found in "Fifty Shades of Grey," revealing how love may blossom unpredictably.
Lady Chatterley's Lover (2022)
The romantic drama film 'Lady Chatterley's Lover,' directed by Laure de Clermont-Tonnerre, adapts D. H. Lawrence's novel and follows Lady Chatterley on her passionate voyage. When she starts a passionate relationship with a gamekeeper on her English estate, she unearths a depth of desire and closeness she never anticipated.
Lady Chatterley breaks social conventions to pursue happiness with the man she loves as her heart grows closer to him. Similar to "50 Shades of Grey," "Lady Chatterley's Lover" also defies social norms in order to express a passionate love. It does this by telling an evocative story of desire and intimacy.
Love and Leashes (2022)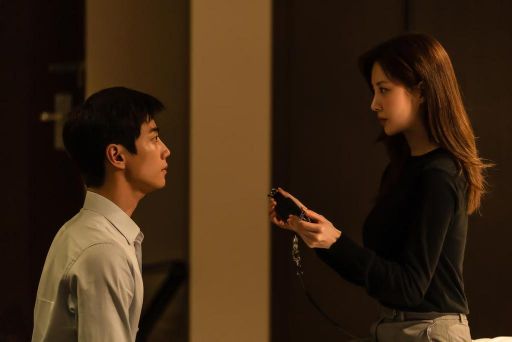 The South Korean romantic comedy 'Love and Leashes,' directed by Park Hyun-jin, is based on the webcomic 'Moral Sense' by Gyeoul and centres on the complex relationship between Ji-hoo and Ji-woo. A skillful member of the public relations team named Ji-woo unintentionally learns that the former, who seems to have a perfect existence, is actually harbouring secret BDSM aspirations, which causes a series of bizarre and amusing interactions. 'Love and Leashes' and '50 Shades of Grey' both examine the complexity of secret desires and unusual romances.
MILF (2018)
Virginie Ledoyen plays the lead in the sex comedy movie "MILF," which is directed by Axelle Laffont in her professional film directing debut. The story centres on three close friends who go on vacation to the South of France and have unforeseen sexual relationships with younger men (played by Marie-Josée Croze, Virginie Ledoyen, and Axelle Laffont). The movie deftly navigates issues of desire, empowerment, and the difficulties of relationships between people of different ages. Similar to how 'Fifty Shades of Grey' explores unusual passions, 'MILF' presents a comic examination of these desires by showcasing various ways characters interact with their appetites.
Sex, Lies, and Videotape (1989)
'Sex, Lies, and Videotape' is an indie drama movie that Steven Soderbergh wrote and directed. As Ann (Andie MacDowell) confides her sexual problems to Graham (James Spader), an old friend of her husband who records private chats with women, a complex web of relationships begins to take shape. His unusual habit stimulates reflection and reveals the individuals involved's secret wants when it becomes known. The movie reveals the complex emotional topography of its protagonists' lives, evoking analogies to "Fifty Shades of Grey"'s investigation of secrets and unusual relationships.
White Girl (2016)
'White Girl,' a drama movie for which Elizabeth Wood wrote the script and directed the movie, marks her debut as a director. A young college student named Leah (played by Morgan Saylor) develops feelings for a drug dealer named Blue, which propels her into a turbulent world of drugs and hazardous decisions. The movie examines issues of desire, irresponsibility, and the hazy boundaries between pleasure and danger as she navigates the hazardous course she has chosen. Similar to "Fifty Shades of Grey," "White Girl" delves into themes of obsession and self-discovery as it examines the limits of desire and the compelling attraction of dangerous relationships.
Our Team DCS includes 5 different writers proficient in English and research based Content Writing. We allow them and encourage them to follow the Entertainment news all day long. Our posts, listicles and even the exclusives are a result of their hard work.