Life is chaotic, and if it isn't, consider yourself one of the lucky dogs! To deal with the heavy stuff that life throws to us, we need some good laughs every now and then. No matter how down in the dumps you are, Amazon Prime provides a terrific selection of comedies that will brighten your day. While some have light, sharp humor that will bring a grin to even the most serious of faces, others will have you rolling on the floor laughing. We're here to assist you if you've been browsing for a while and aren't sure what you want to see next.
From a romantic comedy to a grim comedy, the comedy genre encompasses a wide range of films. Having said that, and taking into account the various comedy genres that our beloved filmmakers have set out and explored, here is a list of the funniest movies on Amazon Prime for every fan of comedy in cinema. We may have the answer to your question of what are the best comedy movies on Amazon Prime. They're right here.
Clear History (2013)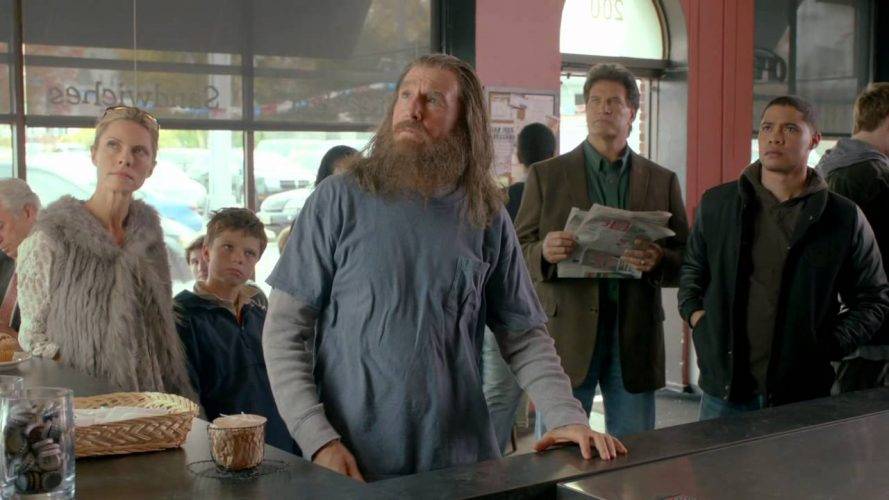 Nathan Flomm had an opportunity at fame and fortune, but he squandered it due to his own weaknesses. He was Will Haney's business associate, and he departed the company just as it was about to make history. The company became a big success after Nathan left, and Flomm was left with nothing but derision in society. That was ten years ago, though. Nathan Flomm is now Rolly DaVore, and he has completely transformed himself, from his name to his appearance to his hometown and friends. What he didn't change was his attitude, which leads him into trouble when Will Haney comes to town.
Destination Wedding (2018)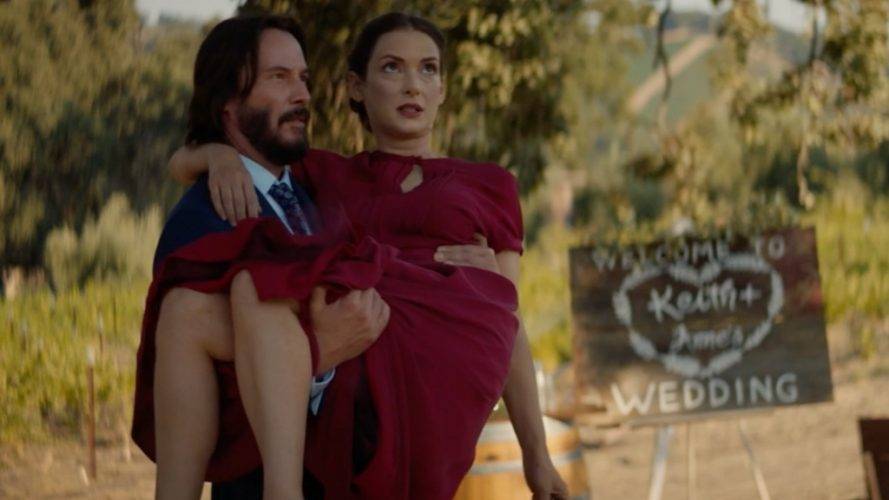 Frank and Lindsay appear to be very different on the surface, but they are very similar at their heart. Frank has accepted the fact that there is no place for him in the world. Not because he isn't good enough, but because he can't find someone else who is good enough to spend his life with. He is a complete cynic. He despises weddings, yet his mother insists that he attend one. His brother's wedding is taking place. He meets Lindsay at the airport, who talks way too much. She wants to find love for herself, but there's a major issue she's not prepared to address. She was engaged to Frank's brother, who is now married, and she is upset about it. Everything about the wedding, including each other, irritates them. However, this merely highlights the similarities between them.
Get Shorty (1995)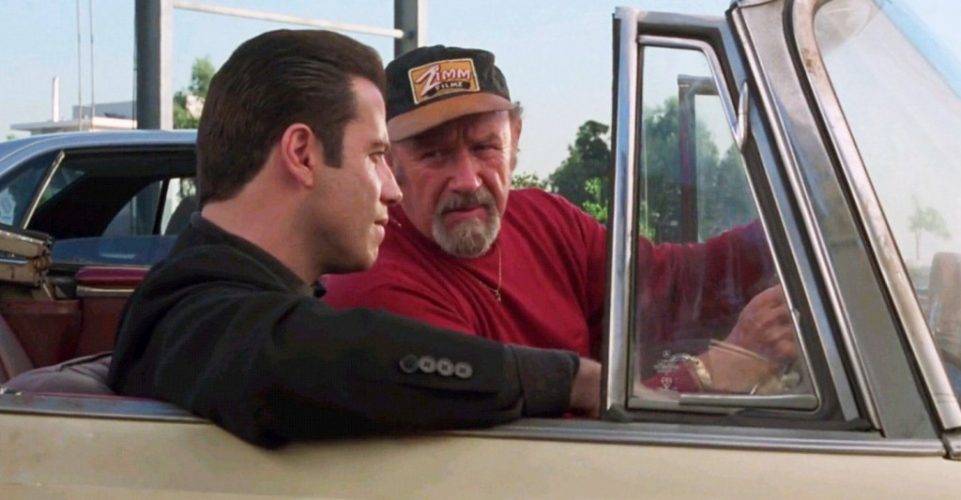 Chili Palmer is an expert at what he does. In Miami, he works as a loan shark for a crime lord. Palmer has a minor feud with another mobster, Ray Barboni. Barboni had borrowed a jacket from Palmer, and this is what happened. Borrowing, according to Barboni, does not include asking for permission. Palmer carried the situation too far, resulting in two fights between the two of them. Palmer had attempted to kill or badly harm(!) Barboni in both of these incidents. Barboni has a fractured nose and a bullet singe on his scalp, while Palmer can't seem to get over his rage. But, as they say, bygones are bygones. Is that the case? When Palmer's boss dies and Barboni takes his position, Palmer finds out the solution to this question.
Ghostbusters (1984)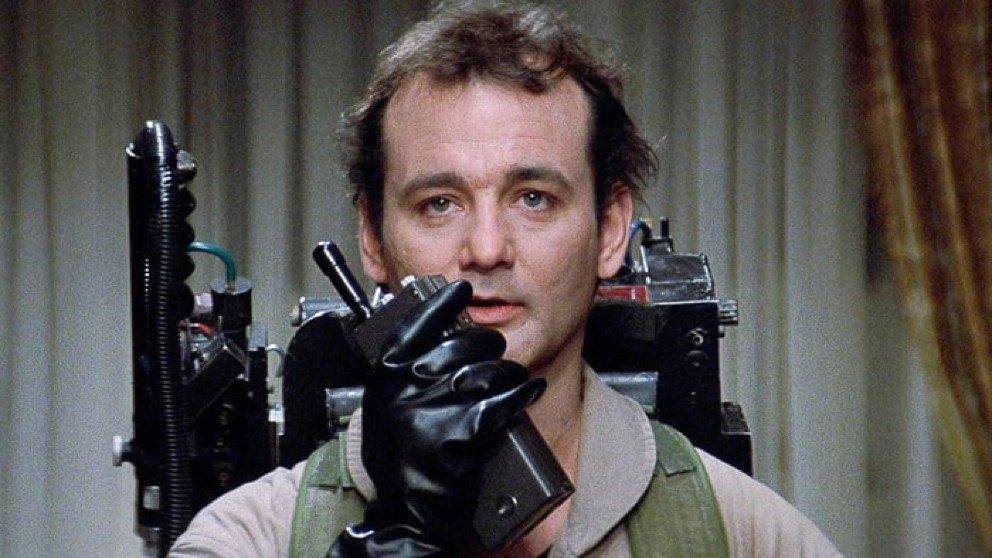 'Ghostbusters,' one of the most recognizable comedy pictures, joins the ranks of cult classics. It relates the story of a group of people who hunt paranormal beings on the streets of New York City. Peter, Raymond, and Egon were scientists who were fascinated with the supernatural. Their obsession with the supernatural got them into problems when they attempted to investigate a shady incident at the institution. They lost their jobs as a result of this, but decided to launch Ghostbusters, a service for the general public where they could report any paranormal activity and have it investigated. They were able to create advanced weaponry to catch ghosts thanks to their scientific method.
Harold And Maude (1971)

This wonderful black comedy from Hal Ashby from 1971 is about the connection between a little kid and an elderly lady. Harold, the young child in question, is fascinated by suicide and has learned techniques for coming as close to death as possible without really dying. Harold's fascination with death is so strong that when his mother buys him a sports automobile, he promptly trades it in for a hearse. Harold attends funerals in secret, even if the deceased is not someone he knows. During one of these expeditions, he meets Maude, an elderly woman who exudes the spirit of life. Harold is enthralled by her and soon develops romantic feelings for her. Their unconventional friendship allows them to have a new perspective on life. The film's amazing comedy moments are unlike anything we've ever seen before. Harold's gags are incredible, to say the least.
His Girl Friday (1940)

Walter Burns is engrossed in his work, but he can't get his mind off his lovely ex-wife, a great reporter. When he learns that she has planned to marry another man and relocate to another city, he attempts to persuade her to stay. Earl Williams' case appears to be an intriguing one. Walter persuades her that Williams was wrongly imprisoned and that she is the only person who can tell his story. Walter's ex-wife chooses to take up the case after much work on his part. Williams was found to have been wrongly convicted.
In and Out (1997)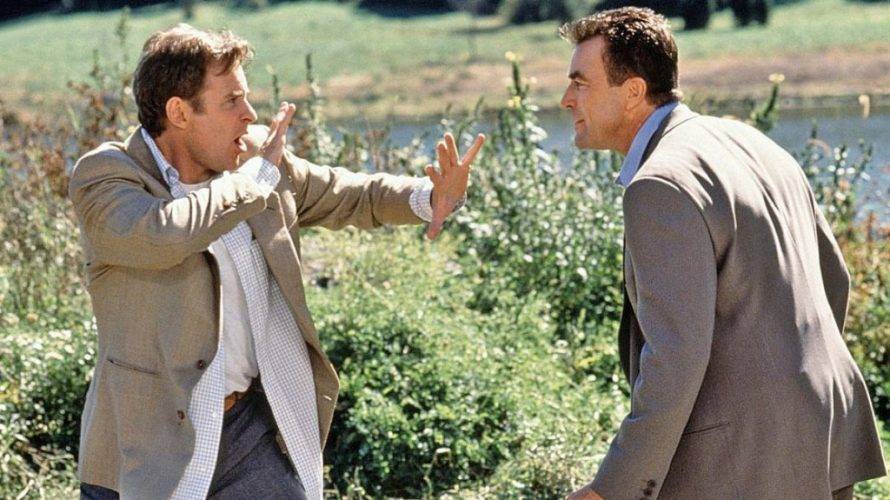 Tom Hanks could never have anticipated that a single word of his Oscar acceptance speech for 'Philadelphia' would spawn a film. Howard Brackett, a high-school teacher, is the protagonist of 'In and Out.' Howard is well-liked and respected, and one of his former students has been nominated for an Academy Award. The student does win, and in his speech, he expresses his gratitude to Howard, as well as the fact that he is gay. Because no one knew about Howard, this simple comment causes huge turmoil in his life. He wasn't telling anyone because he was getting married to a woman. He also has a hard time admitting it to himself. As his life becomes a media circus, one reporter tries to provide him with some assistance.
Jeff, Who Lives at Home (2011)

"The devil's den is an empty mind." For a long time, Jeff's life has followed this guideline. He is thirty years old, but he still lives with his mother. Rather than looking for work, he is looking for a sign from the cosmos that would guide him to his destiny. He follows one of these signs and finds himself on a path full of disasters. When he emerges, he understands the true meaning of looking for signs and following one's destiny. But first, he gets himself into a lot of trouble.
Lady Bird (2017)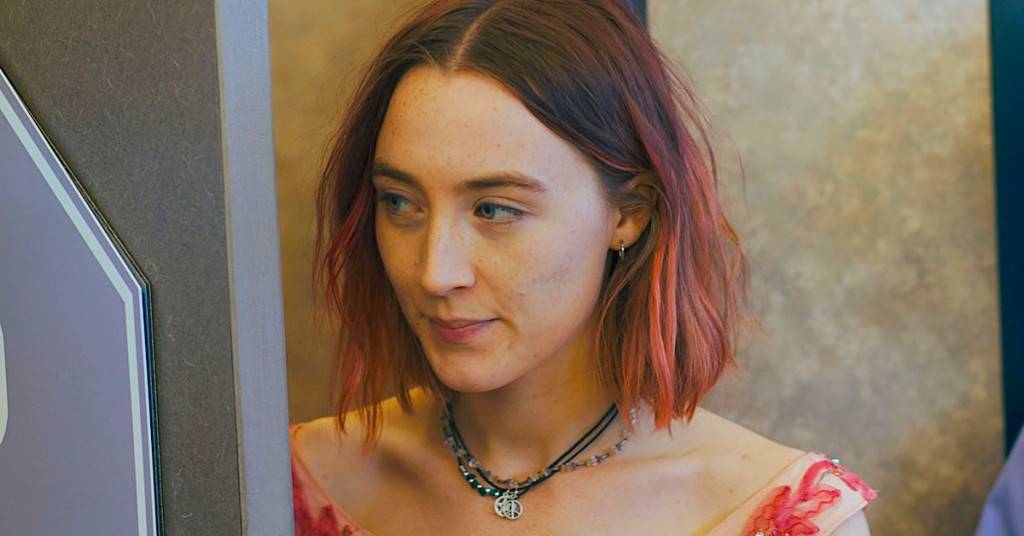 One of the many reasons to enjoy 'Lady Bird' is for its genuine humor. It tells the narrative of Christine, a difficult and opinionated adolescent who is also free-thinking and strong-willed. Marion, her mother, is responsible for many of her features. The parallels in their personalities prove to be the source of their relationship's turmoil. The film explores topics such as mother-daughter relationships, adolescent upheavals, friendship, love, and family. It was a frontrunner at the 90th Academy Awards, receiving numerous nods as one of the greatest films of the year. At the end of the day, it's a feel-good movie that conveys its feelings in a straightforward but effective manner.
Landline (2017)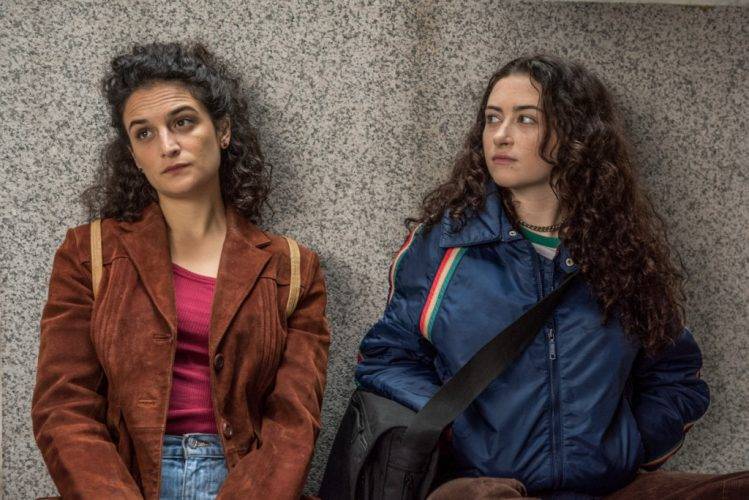 Pat and Alan Jacobs' marriage is on the rocks, and their children are aware of it. While their relationship is through changes, their girls are going through a phase of their own. Dana, the older daughter, is questioning the significance of her long-term relationship, while Ali, the younger, appears uninterested in her post-school plans. Ali finds her father's letters to a lady marked "C" one night. She tells her sister about it, and the two of them decide to find out who their father has been cheating on their mother with. However, it turns out that Alan isn't the only one who has messed up in a relationship. As the daughters learn more about their father's past, they become more aware of their own.
Logan Lucky (2017)

Jimmy Logan is going through a difficult period in his life. He had lately lost his construction work, and he soon learned that his ex-wife and her new husband were relocating to another city, implying that his daughter might be relocated as well. Clyde, Jimmy's brother, hasn't had a happy life either. He lost his hand in Iraq and now works as a bartender. They get into a battle with a NASCAR team owner, and Jimmy then devises a theft plan. When unexpected factors become involved in what appears to be a straightforward job, it becomes a much more challenging situation.
Mr. Mom (1983)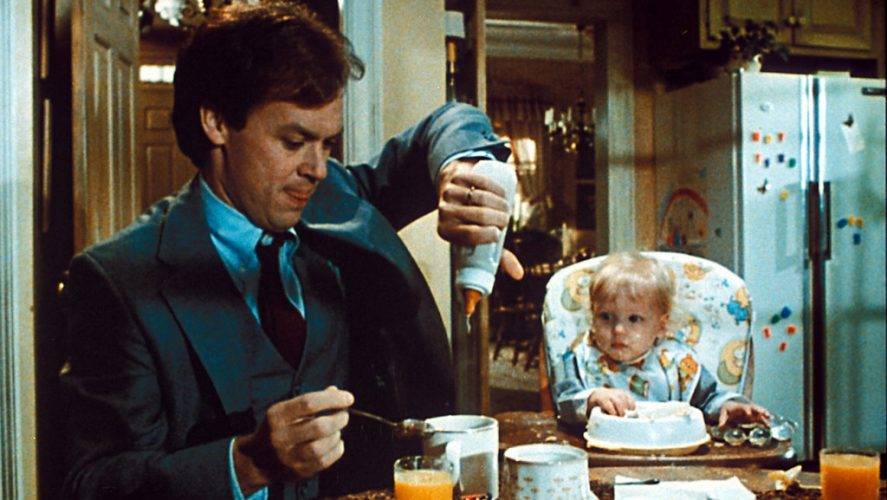 Until the market crashed, Jack had a nice job and a happy life. He lost his job as a result, and he and his wife redoubled their attempts to find new jobs in order to support their family. He realized there had been a role reversal when his wife became the first of them to get a proper career. He needed to take care of things at home so that his wife could work properly. Now he has to look after their three children, go shopping, sit with other women, and learn firsthand how to care for a family. During this time, he must ensure that his relationship with his wife does not suffer a setback.
The Apartment (1960)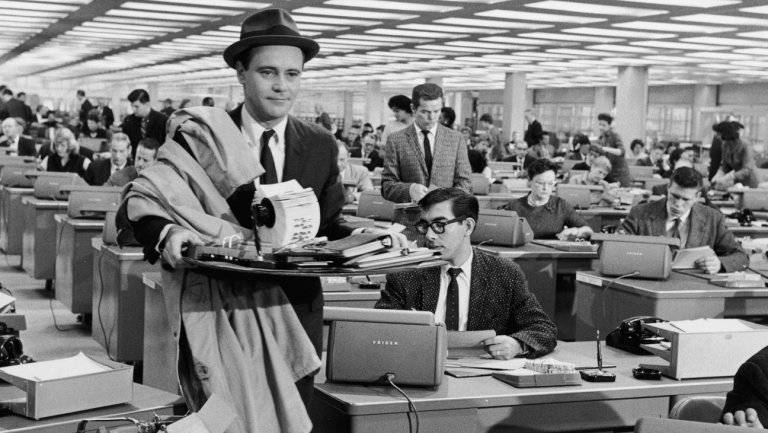 Billy Wilder is one of the greatest directors who has ever worked behind the camera, and his flexibility is evident to all. From noir films like 'Double Indemnity' to wonderful comedies like 'The Apartment,' everything Wilder touched became a genre landmark. C.C. Baxter, an office clerk who has devised a hidden means of winning favors from his supervisors, is the key character in this 1960 film starring the great Jack Lemmon. He has his own apartment, which he rents out to his senior staff, who use it to spend time with their mistresses away from their wives. While Baxter is having a nice time and collecting favors, he is oblivious to the fact that greatness is never earned by using shortcuts. The strategy he designed is currently causing him significant personal pain. As always, Lemmon's performance in the picture is outstanding. The story is told in such a way by Wilder's great direction that it will be difficult to look away for even a minute while the movie is playing.
The Disaster Artist (2017)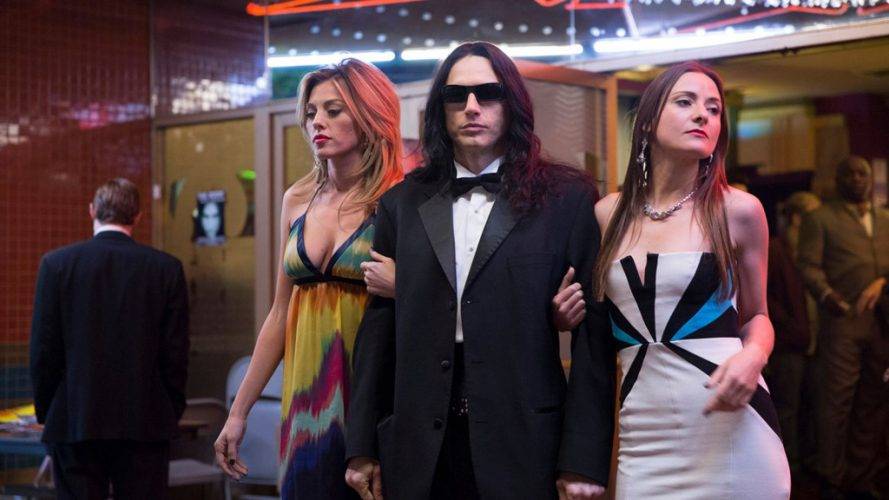 'The Room,' an indie film released in 2003, was truly awful. It was so terrible that it was dubbed "one of the worst movies ever created." However, Tommy Wiseau, the film's writer, producer, director, and star, is not among those who have faded into obscurity as a result of the film's colossal failure. This film chronicles Wiseau's life in Hollywood, his friendship with Greg Sestero, and how he came to direct 'The Room.' As Wiseau, James Franco produced an exuberant portrayal, bringing out not just the iconic Hollywood figure's unfettered style, but also adding the necessary humor to a picture that could have easily been a tragedy!
The Foot Fist Way (2006)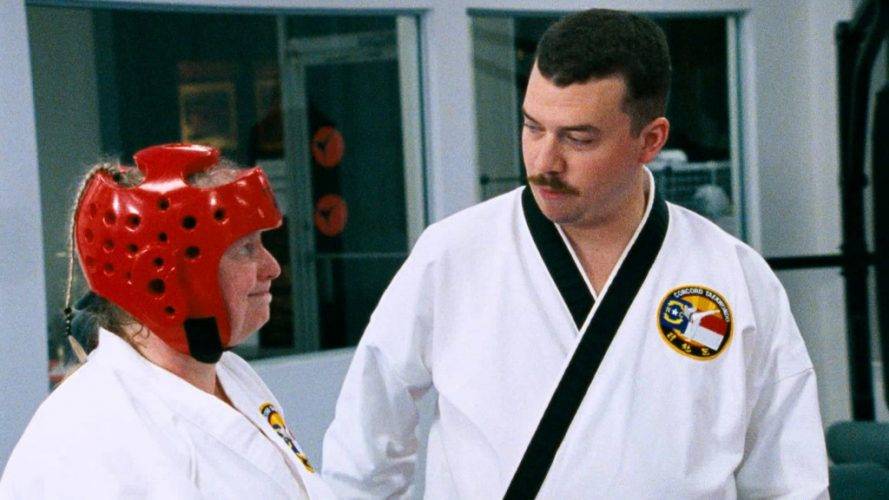 Fred Simmons is passionate about Taekwondo. He is a black belt who also owns and operates his own dojang. He is wealthy, accomplished, and self-assured. It's a wonderful life. Until his wife betrays him, robbing him of not only their connection but also his self-assurance. To cheer himself up, he goes to a martial arts expo and encounters his idol Chuck Wallace there. Wallace, however, is not everything Fred had hoped for. He's nothing like the action figures Fred has seen in movies. He's shattered and damaged, and he's a complete disaster. Fred, on the other hand, is unwilling to give up on himself and Wallace. He invites Wallace to his Taekwondo Institute's belt test. Fred resolves to give that day his best, but things do not turn out as he had intended.
The Graduate (1967)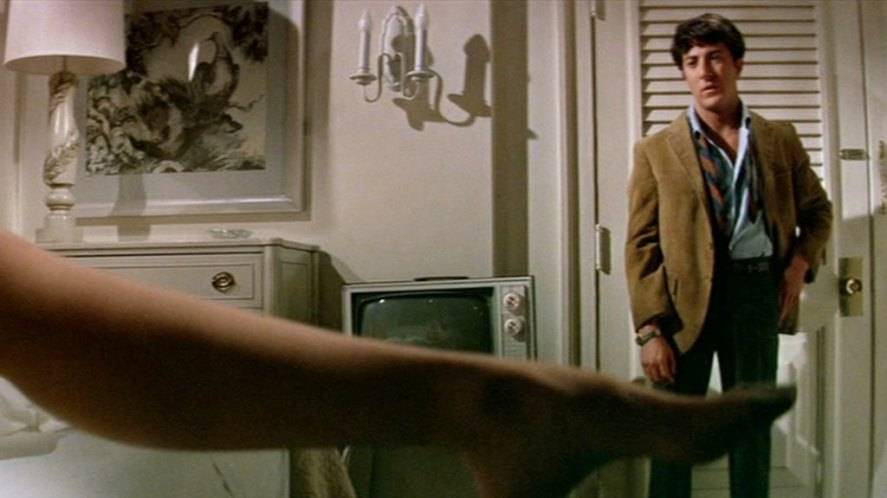 'The Graduate,' a 1967 romantic comedy directed by Mike Nichols, is certainly one of the best of the genre's most memorable films. The film's plot revolves around a young graduate named Benjamin who has recently returned home after receiving his degree and is contemplating his next steps. Mrs. Benjamin, the wife of his father's business partner, enters his life at this point. The middle-aged lady makes it plain that she wants to have an affair with Benjamin, and he, too, eventually gives in. When Benjamin falls in love with Mrs. Robinson's daughter, problems arise. After the release of this film, Dustin Hoffman became an overnight sensation. The film satirizes the challenges that modern youngsters face because they are too disconnected from life.
The Kid (1921)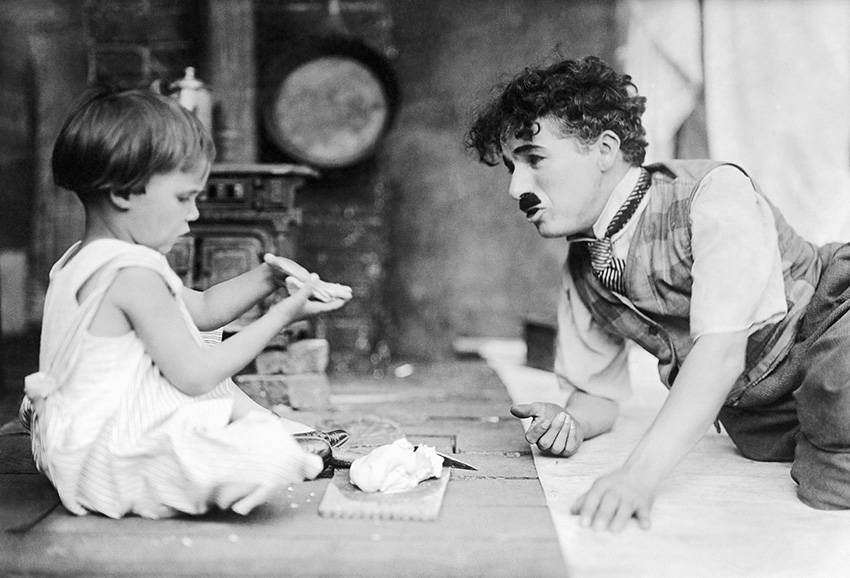 'The Kid,' one of Charlie Chaplin's most well-known pictures, begins with Edna, a lady who has lately given birth to a child but has no money to care for him. She places the child in a car with a letter, but the car is stolen, and the infant is dumped. When the Tramp discovers the youngster, he takes him in. Years later, we learn that Edna has become a well-known opera singer who is still searching for her child. This is discovered by a doctor, who also discovers the infant with the Tramp. When he informs the authorities, they take the child away from the Tramp forcibly. The tramp's attempt to reclaim the child is then depicted in the film. What this video tells us is that, regardless of our financial circumstances, our actions decide how humane we are. Chaplin's excellent comic timing and ability to bring out the tragedies and joys of society's weakest sectors have become cinema legend, and we get to see all of this in action in 'The Kid.'
The Lobster (2015)

Let me start by saying that 'The Lobster' is not for everyone. It's ridiculous and, at times, terrifying. It's perplexing, yet it's a clear depiction of the world we live in. It's short and to-the-point, but its message may easily be overlooked by someone who doesn't think it's important. Is it, nevertheless, a comedy? Oh, it has its ups and downs. And it's amusing in every single one of them. It follows David, a recently divorced guy living in a society where being unmarried is frowned upon. He is sent to a location known as The Hotel, where he has 45 days to locate a suitable partner. If he doesn't, he'll be transformed into whatever animal he wants.
What If? (2013)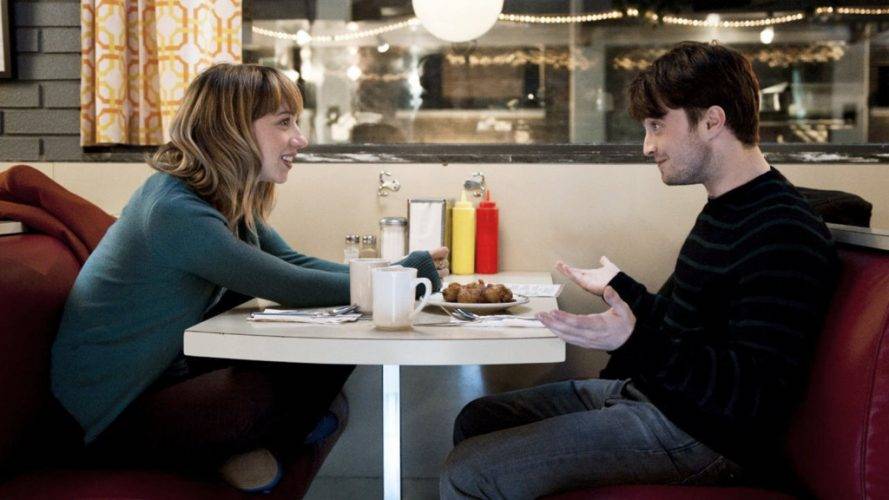 This film stars Daniel Radcliffe as Wallace and Zoe Kazan as Chantry, and is based on the play "Toothpaste and Cigars." Wallace dropped out of medical school after learning that his girlfriend was having an affair with their anatomy teacher. Wallace hasn't made any attempts to socialize in over a year. He shares a home with his sister and kid. Wallace is compelled to attend a home party where he meets Chantry when his best friend can no longer stand it. They hit it off right away, although Chantry already has a boyfriend. What will Wallace's next move be? What will Chantry do, more importantly?
What We Do in the Shadows (2014)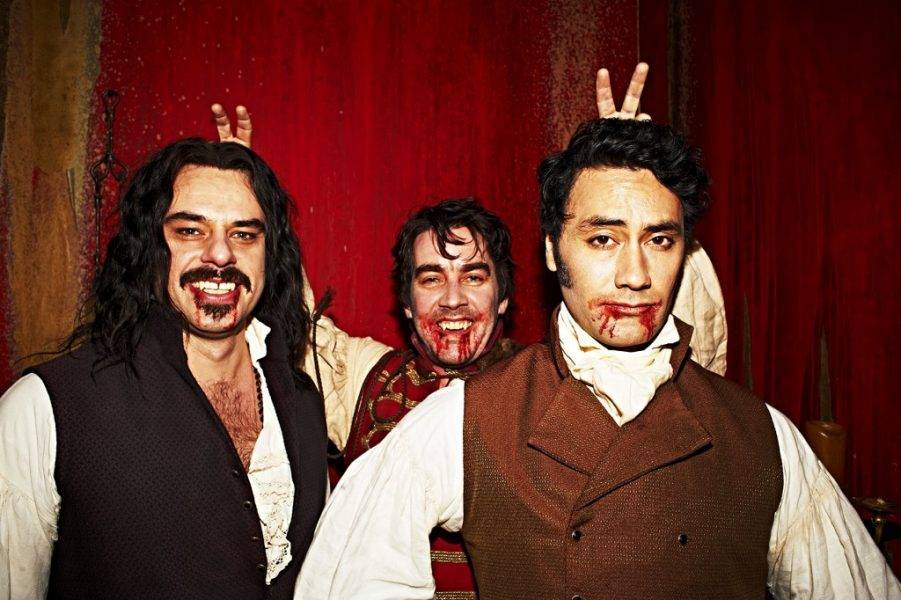 Before 'Thor: Ragnarök,' Taika Waititi had established a name for his writing, directing, and acting in 'What We Do in the Shadows.' It was about four vampires who shared a flat in Wellington. They move around at night, looking for prey, but they are compelled to withdraw within the flat during the day because sunlight will kill them. The victim of one of their murders manages to flee, but they track him down and transform him into a vampire. They learn the ways of the twenty-first century through their new underling and attempt to instill a new lifestyle, leaving behind their centuries-old customs.
Young Adult (2011)
Mavis Gary is the author of a young adult novel series. Despite the fact that her editor is pressuring her to finish the novel, she is aware that the series will be canceled soon. Buddy, her high-school boyfriend, sends her an email, which she sees as a sign. It was a sign that she needed to return to her hometown and rekindle her friendship with Buddy. However, there is a flaw in her strategy. Buddy is married, and the image of his new-born baby was in the letter he sent. Despite the fact that another classmate advises her not to follow this absurd goal, Mavis persists. Will she go to any lengths to reclaim her long-lost love?
Our Team DCS includes 5 different writers proficient in English and research based Content Writing. We allow them and encourage them to follow the Entertainment news all day long. Our posts, listicles and even the exclusives are a result of their hard work.