In the romance television series "Heartstopper" on Netflix, Isaac Henderson plays the reserved member of Charlie Spring's crew. Isaac keeps away from the commotion of Charlie, Tao, and Elle's life as they move with many momentous happenings while holding a book in his hands. Isaac has made reading his life's work, and he rarely talks to others outside of his gang. James McEwan and Isaac become friends in the second season of the British series, despite the latter's crush on the former. Isaac is left inquisitive about his sexuality by their interactions. The audience must be curious to learn more about his sexual orientation, of course. What we may discuss on the same is as follows! Spoilers follow.
Is Isaac Gay, Bisexual, or Asexual?
Being one of the least liked students at Truham Grammar School, Isaac chooses to live in his own little world. The only people that can enter the same are Charlie, Tao, and Elle. Nick, Tara, and Darcy also enter Isaac's world through the group. When he meets James, a bookish friend, his life takes a turn for the better. They become friends because they share interests. Isaac is curious about how one feels the enigma known as love, while Charlie treasures his relationship with Nick and Tao works out his feelings for Elle. Charlie is even questioned about it, but his response is of no assistance.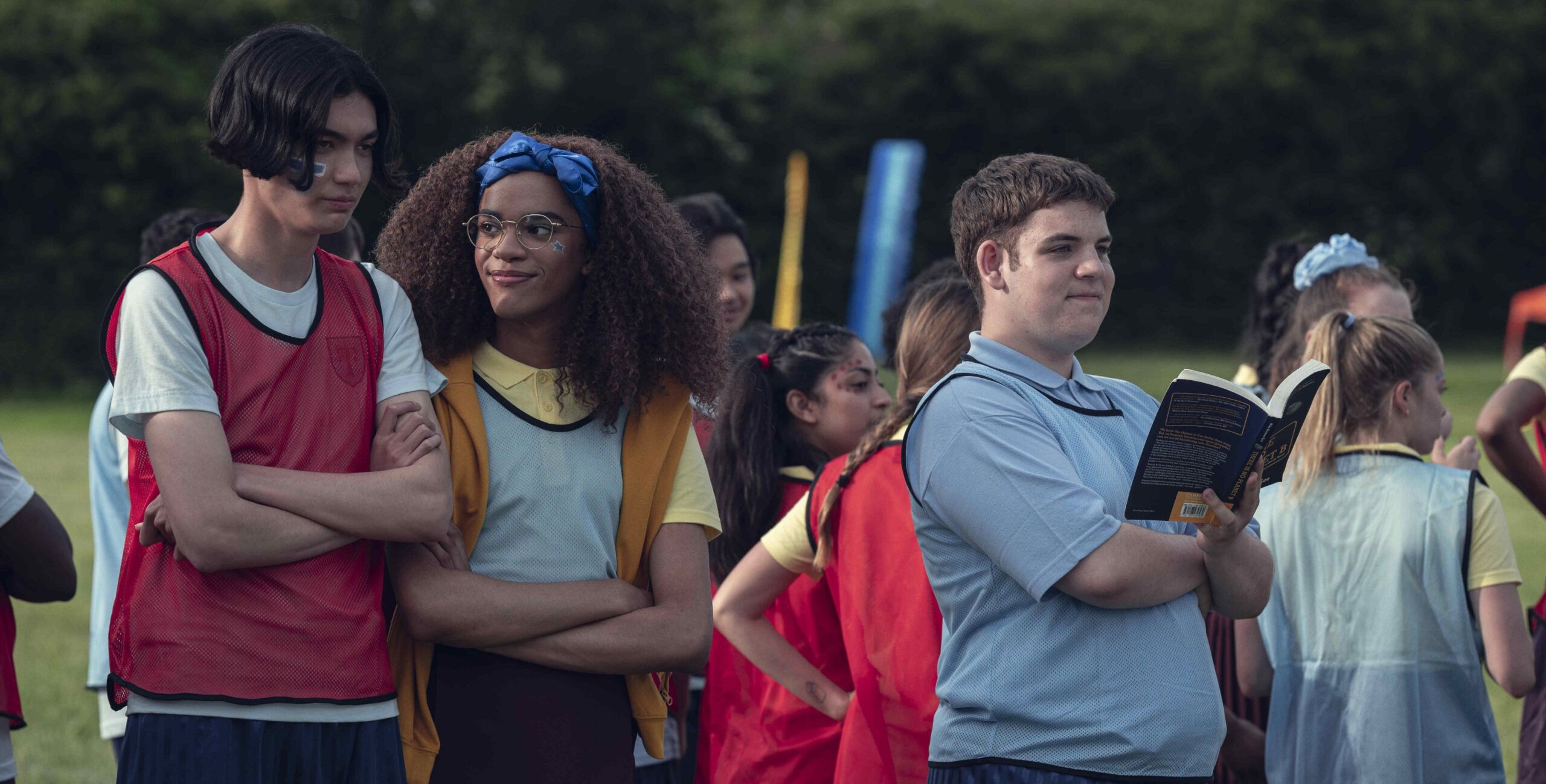 James and Isaac become more intimate while in Paris during their research trip. James wonders if Isaac gave Charlie the same hickey when Charlie suddenly comes with one, but the two pals quickly clear up his uncertainty. The two of them then have a kiss after James confesses to Isaac that he has a crush on him. However, Isaac is perplexed by the lack of any love or sexual feelings he has for his new friend. He gradually comes to the conclusion that he is not like Charlie's affection for Nick or Tao's feelings for Elle.
Isaac interacts with an aromantic and asexual artist while at an exhibition at Elle's Lambert School of Art. Isaac finds great resonance in the artist's thoughts and work on letting go of societal expectations of love and sexuality. He visits the library to borrow a book about asexuality, showing that Isaac has a connection to the term's definition. Alice Oseman, the show's creator, already acknowledged Isaac's sexual orientation even if the character doesn't come out as asexual in the second season.
"Asexuality will be heavily covered on television. I'm eager. The world might change, I hope. In 'Heartstopper,' I hope it doesn't feel like a lesson when it occurs. You are going to learn something new about Isaac since you already know him and care about him, Oseman told Attitude. We may anticipate Isaac telling his buddies he is an asexual in the already confirmed third season.

It won't be simple for Isaac to come out as asexual, either. When Isaac's friends learn that James is in his life, they immediately pair them up and assume that they would have a loving connection without even taking into account the potential that their friend may not feel the same way. Even Isaac's homosexual friends seem to hold the widespread misconception that everyone is romantic, which is untrue in Isaac's opinion. He might therefore need to give his friends ample time to comprehend and accept him as an aromantic and asexual individual.
Although the actor who portrays the character, Tobie Donovan, is openly gay, Isaac is an asexual. I've always been a major Marvel fan, but seeing someone who resembles me in a movie like that was just so unique. The actor wrote, "Phastos, the first openly homosexual superhero in a Marvel film, of 'Eternals,' showed me I can be gay and still be a superhero, and I'm 19 and out. I couldn't image how it would feel for a youngster still in the closet.
Our Team DCS includes 5 different writers proficient in English and research based Content Writing. We allow them and encourage them to follow the Entertainment news all day long. Our posts, listicles and even the exclusives are a result of their hard work.