The narrative of Yahya Ayyash, a prolific bomb maker who was on the Israeli military's most-wanted list for carrying out numerous attacks that killed countless innocent lives, is told in the Danny A. Abeckaser-directed film "The Engineer." Yahya Ayyash, sometimes known as "The Engineer," was a crucial player in the conflict between the Israelis and the Palestinians.
The film features a number of actors, including Yarden Toussia-Cohen, Adam Haloon, Dan Mor, Tsahi Halevi, Danny A. Abeckaser, and Angel Bonanni. If you're wondering whether "The Engineer" is based on reality because of how the Israeli-Palestinian conflict is portrayed in the movie, allow us to set the record straight.
Is The Engineer a True Story?
'The Engineer' is, in fact, based on a true story. With films like "Mob Town," "First We Take Brooklyn," "Holy Rollers," and others, Danny A. Abeckaser, a name that is virtually a part of Hollywood's decor, is in the director's chair. Kosta Kondilopoulos, the genius behind films like "Fisuri," "Repeat," "I Love Us," and others, wrote the script. The film's central performer, Emile Hirsch, is praised for his roles in "The Girl Next Door," "Into the Wild," "Speed Racer," and "The Darkest Hour."Hirsh portrays Etan in the television series "Engineer," a Shin-Bet agent entrusted with following and hunting Yahya Ayyash.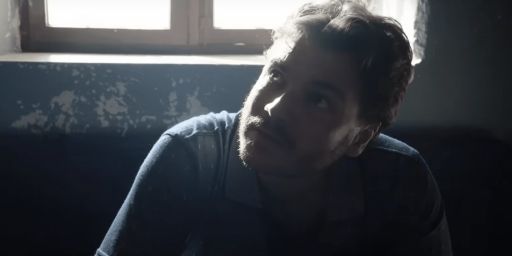 The film tells the narrative of the biggest manhunt ever conducted in Israel to find the notorious Yahya Ayyash, who oversaw a cell of suicide bombers in the middle of the 1990s. Ayyash gained notoriety as Hamas's chief bomb-maker and claimed responsibility for a large number of explosives and attacks against Israeli targets during the First Intifada and the early phases of the Oslo Accords.
Ayyash rose to prominence for his skill in building improvised explosive devices (IEDs) and for planning suicide bombings and other attacks against Israeli citizens as well as army troops. He was a top target for Israeli security authorities and was prominently listed on their list of top priorities due to his role in planning a slew of deadly strikes. The worst and most fatal of Ayyash's actions was the bus bombing in the Tel Aviv area. The explosion caused numerous fatalities and numerous injuries. The Shin Bet and other Israeli security services launched a massive search to apprehend or kill him as a result of these and earlier attacks.
On January 5, 1996, Yahya Ayyash passed away. This event sparked a lot of discussion. His mobile phone exploded, which led to his demise. His death's specifics are still up for debate. He was allegedly slain by Israel's Mossad intelligence agency using a cell phone that was laced with explosives, according to several Palestinians and Hamas militants. Israel hasn't confirmed or denied any involvement in his death, which has given rise to a lot of conspiracy theories. The murder of Ayyash set off a series of things. Relationships between Israelis and Palestinians were already tight before the tragedy, which sparked retaliatory attacks and prolonged the cycle of bloodshed for years.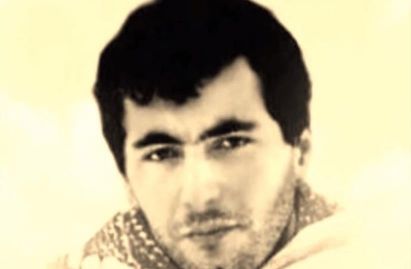 Israeli producer Yoav Gross and director Danny A. Abeckaser collaborated to bring the hotly contested story to the big screen. Abeckaser was born in Israel and was reared by first-generation Jewish parents there. The family eventually moved to Brooklyn, though, in search of better employment options.
In response to a question regarding the movie's inspiration, Abeckaser said, "If I'm going to create a narrative like this, I'm going to tell the biggest story. The largest manhunt in Israel's history, it completely altered the country's environment. Everyone was affected by the suicide bus bombings that struck Jerusalem and Tel Aviv, changing everyone's lives, including children, women, and other group members. This is the tale I wanted to share. Abeckaser stated, "I don't want to tell the story through the eyes of one side; it's not fair," in reference to Yahya Ayyash. Ayyash was a Hamas recruit with an engineering degree, but Israel forbade him from going on to work in Lebanon or Jordan. He was a very skilled engineer. He was employed by Hamas to start making the bombs and instruct suicide bombers on where and how to use them to do the most destruction.
"I'm telling the story for a broad audience, giving all the factual information of what happened, how it happened, and demonstrating that the effect was killing innocent people and upsetting daily life," Abeckaser concluded. Regardless of how you feel about the situation, what he did was wrong. We tell it in an action-thriller fashion because we believe that everyone should see it.
When recounting this story, Abeckaser also had a personal objective in mind. He desired to produce a major motion picture in Israel with a cast and crew that mixed Arabs, Israelis, and Americans. For a worldwide audience, this project featured Israeli and Arab performers who were frequently unfamiliar with English-speaking roles with well-known American actors like Hirsch and Robert Davi. Abeckaser also desired to provide a stage on which regional artists may gain recognition and advance their careers. Additionally, he hired Barry Markowitz, a seasoned Israeli cinematographer who had recently relocated to the nation and had previously worked on a number of Hollywood blockbusters. "I can't say enough about working with Danny," Markowitz stated in reference to working with Abeckaser. "He reminds me of Rob Reiner because he's a giver, likes to make people feel good, is very gracious, and is talented enough to wear many hats."
We conclude that "The Engineer" is based on a genuine story, but the director and authors used creative licence in order to present the story in a dramatic way. This conclusion is based on the points indicated above. The film also includes footage of significant occasions, such as the Oslo Agreements' ratification, which, tragically, raised the bar for the prospect of peace between Israelis and Palestinians to a level that has never been seen before and will never be seen again.
Our Team DCS includes 5 different writers proficient in English and research based Content Writing. We allow them and encourage them to follow the Entertainment news all day long. Our posts, listicles and even the exclusives are a result of their hard work.