After spending several years competing as a diver, Jason Statham transitioned his profession towards modelling and music videos. Following that, his acting résumé was filled with roles as thieves, tough guys, and traitors, which helped him become well-known for action movies. Lock, Stock and Two Smoking Barrels, The Expendables 2, and The Italian Job all feature Statham in a number of minor roles that are listed but do not end up on the list.
Like some of the greats who came before him, such as Sylvester Stallone or Arnold Schwarzenegger, Statham has made a name for himself as an action star. He can appear in high-profile blockbuster series, low-budget movies, and even comedies that highlight his lighter side. He has a working relationship with Guy Ritchie, which has helped him get parts as the British tough guy in movies like The Transporter and Ghosts of Mars, which also helps. Here is a list of the top Jason Statham films.
Crank
Assassin Chev Chelios, who he portrayed in the action film Crank, became Statham's most recognisable character. The movie's plot is a wild trip to start, and it just gets more so as it progresses. After being harmed by a synthetic medicine, Chelios must maintain a high heart rate to ward off the toxin. As Chelios seeks retribution on the gangsters who wronged him and uses all available measures to keep his heart rate up, the film is an adrenaline-fueled adventure. In this movie, Statham exudes charisma as he alternates between being intense and amusing as his antics get crazier and crazier.
Furious 7
A cherished character was killed off and Statham's character Shaw was introduced in the Fast & Furious 6 end-credit scene. Shaw, the protagonist of Furious 7, seeks retribution on Toretto's team for putting his little brother in the hospital. The premise of the film centres on Shaw's plan for retaliation and Dom and Brian's attempt to stop him before he harms any other members of their family. Fans of Statham have seen him play the bad guy before, but adding the motivation that he's doing it because of what happened to his brother gives his character a new layer of complexity.
Hobbs & Shaw
Statham made his Fast & Furious debut as Deckard Shaw in the end-credit scene of the sixth installment. He has since gone on to work on two additional movies as well as the Hobbs & Shaw spinoff. To defeat the Idris Elba-played techno-terrorist Brixton, Shaw teams up with Hobbs (Dwayne Johnson). The New York Times claims that given these two characters have excellent on-screen chemistry, the decision to split them off was a wise one. It also provided a nod to classic buddy cop films for series lovers.
Safe
The public rarely sees Jason Statham interacting with children in his movies. The relationship between him and a little girl named Mei, however, is what drives the storyline of Safe. Luke Wright is about to commit himself when he notices a young girl being tortured. He then makes an effort to protect the girl from the Triad, the Russian Mafia, and the dishonest New York City police. In between getting banged up, Statham gave one of his most vulnerable performances, according to Entertainment Weekly.
Snatch
Brad Pitt, who at the time of this film's release was one of Hollywood's biggest stars, is part of a strong ensemble cast that includes British performers. Snatch is a drama with a large cast that explores the criminal underworld in Britain. After being knocked out during a fight, a fighter in a staged underground boxing contest is captured. A crime boss, played by Statham and Stephen Graham, accuses two low-level criminals of losing his investment. Through this massive cast, Statham keeps the movie together and provides an entry point for the audience into the gritty world of combat and its many subplots.
Spy
Although Statham is more commonly associated with action movies, he has the comedic ability to dominate every scene in Melissa McCarthy comedies. Statham plays a macho superspy in the movie Spy, which is a role he usually plays in action movies. According to Collider, Statham is a comedic genius because he delivers some of the most outrageous lines in the movie with such a serious expression on his face that his admirers have questioned why he hasn't appeared in more comedy movies. His character's desire to undergo a Face/Off treatment to gain a new face served as the film's running joke.
The Mechanic
One of Statham's fan favourites is the elite assassin subgenre. A hired gun who makes his attacks look like accidents is the main character in the thriller movie The Mechanic, which was first released in 1972. The role is a fantastic fit for Statham's skills, and when he's matched with Ben Foster's brash trainee, he exudes the coolness the character needs. Although the movie's plot turns were somewhat predictable, it was nonetheless an enjoyable ride because to its strong ensemble and action-packed combat scenes.
The Meg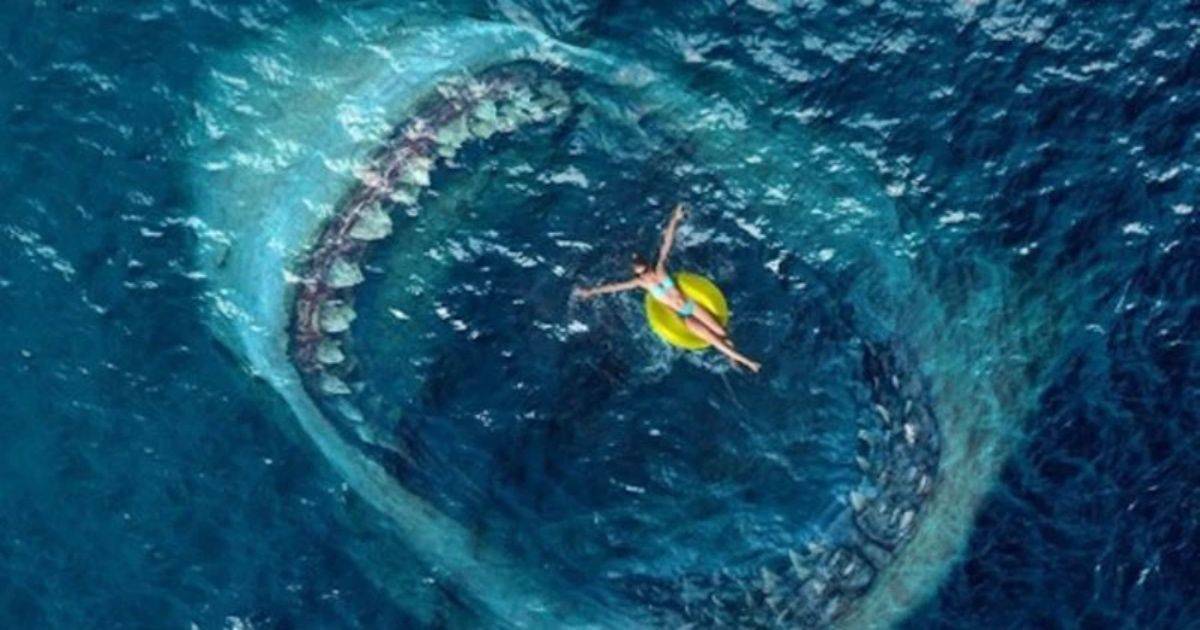 In The Meg, Statham battles a shark, a pairing that moviegoers weren't even aware they wanted. He portrays Jonas Taylor, a discredited naval captain who lost his men to an unknown beast while commanding a submarine. Hence, Jonas is ordered to save the occupants when the megaladon, a shark from folklore, begins attacking an underwater research centre. Statham shows that he can be in an action movie that isn't about crime or espionage by adding some cheeky fun to an otherwise B-list summer blockbuster. The Meg 2: The Trench, a sequel to the hit movie The Meg, is soon to be released.
The Transporter 2
The Transporter 2 definitely finds its footing as Statham truly inhabits the role. The original movie was a fantastic ride. He drives about in the movie with such remarkable precision that his Fast & Furious co-stars would be envious, not to mention all the different kinds of European garbage he beats up. His puns definitely use some improvement, but they still manage to come out as amazing. Although some Statham supporters could argue that Crank was his best performance, they underrate The Transporter's impact.
Wrath of Man
In the criminal drama Wrath of Man, H works as a security guard for an armoured cash transportation company. Nothing is known about him. H displays excellent marksmanship during an attempted heist on one of the trucks, leaving everyone on the crew wondering why he is even working there. The film includes some thrilling scenes, particularly the gunfight near the climax, which demonstrates Statham's level of ferocity as he portrays H in his crucial moment.
Being a binge-watcher himself, finding Content to write about comes naturally to Divesh. From Anime to Trending Netflix Series and Celebrity News, he covers every detail and always find the right sources for his research.