Netflix has unveiled the official teaser and release date for the upcoming Korean film Jung E. The upcoming sci-fi thriller film, which Yeon Sang-Ho is directing, will be his first Netflix original production.
Sang Ho is most known for his directing work on the movies Train to Busan and Peninsula. In the film, Ryu Kyung-soo plays Sang-hun, Kang Soo-Youn plays Seo-Hyeon, and Kim Hyun-Joo plays Jung-E.
In the 22nd century, when the Earth had become inhospitable due to global warming, humanity were forced to live in artificial constructions. The outcome of the internal struggle is dependent on the success of the famed robot mercenary's brain-cloning technology.
With films like Peninsula, Train to Busan, and Hellbound, director Yeon Sang-ho has reenvisioned the future of Korean cinema. He focuses on the essential concepts of brain cloning and human-like mercenary robots in this film.
Jung_E Release Date
Jung E was already on Netflix's list of titles scheduled for release in 2022. The schedule was changed, and Jung E was delayed until 2023. Jung E will be released in January 2023, it was just revealed. No precise day was provided, though. We can now formally announce that Netflix will start streaming Jung E on Friday, January 20, 2023, though, since the film's official trailer has been released.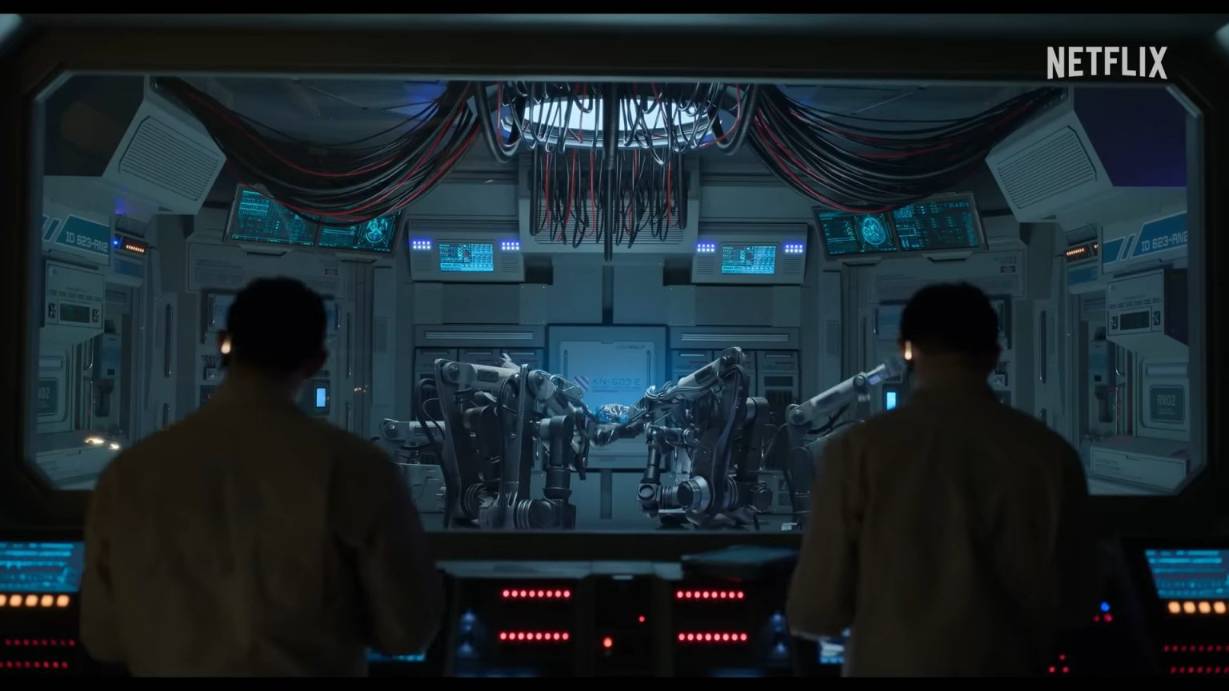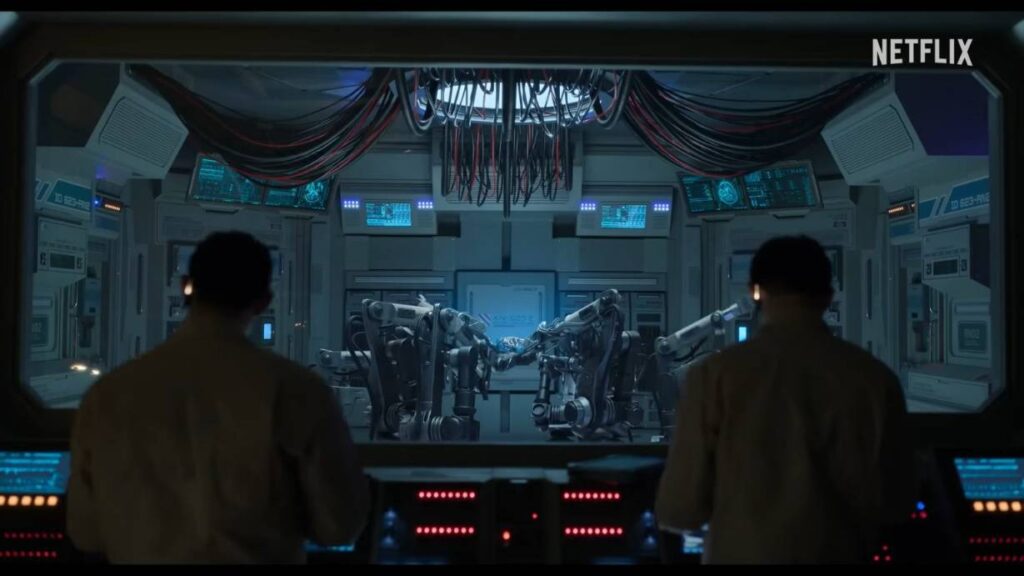 The filming for Jung E began on October 31st, 2021, and was completed on January 28th, 2022 after a few months. We should also bring up reports that a "The Gray" follow-up series starring Goo Kyo Hwan is in the works.
In Jung E, when Earth became inhospitable due to climate change, mankind resided there in manmade structures. The outcome of the civil war will rely on how well the brain cloning technology developed by renown robot mercenary Jung-E works.
Jung Yi was the top commander in charge of the combined forces. She participates in a test of mind cloning. Cloning research may hold the key to finding a solution. The mind-cloning test's findings must be accepted as the responsibility of Sang Hoon and Seo Hyun. Seo Hyun, the lab's head, is in charge of doing research on mind cloning and artificial intelligence.
Jung_E Trailer And What To Expect
The new trailer for JUNG E provides us our first glimpse at the high-tech setting of the 22nd Century before it concentrates on sequences of the brain cloning procedure and develops what the movie refers to as a "AI combat fighter."
The trailer then ends shortly before the robot's eyes open after receiving an implanted artificial brain. The majority of the present AI worries are focused on chatbots and the arts, but in Jung E's future, things take a slight turn for the worse.
A startup called Kronoid Lab offers what it calls the "most powerful AI combat warrior" in Jung E's trailer. Even though it's only a brief trailer, it's clear that things won't go as planned even though we don't get to see it happen.
The film has a lot going for it: it is a unique new science fiction film from director Yeon Sang-ho; it explores the novel idea of the mind cloning a "legendary killer" set in the 22nd century; it stars the renowned actor Kang Soo-youn; Ryu Kyung-soo and Kim Hyun-Joo play pivotal roles; and it is packed with stunning and realistic action.
Jung_E Cast
The title character, Seo Hyun, will be portrayed by Kang Soo Yeon. She is in charge of Jung E's brain clone and fight power test and the team leader for a research facility that develops artificial intelligence and brain cloning technology.
Sadly, JUNG E is the last time we see her on TV before she tragically dies on May 7th, 2022 from a cerebral haemorrhage. Jung Yi, a former commander of the Allied Forces who is the target of a brain cloning experiment, will be portrayed by Kim Hyun Joo.
The actress recently appeared in the drama "Trolley." Sang Hoon, the head of a research institute who must succeed in a project involving brain cloning, will be portrayed by Ryu Kyung Soo. He gained enormous popularity as an actor thanks to his roles in the films Glitch, Itaewon Class, and Hellbound.
Being a binge-watcher himself, finding Content to write about comes naturally to Divesh. From Anime to Trending Netflix Series and Celebrity News, he covers every detail and always find the right sources for his research.