The episode of "Married to Evil: Stranger Comes to Town" on Investigation Discovery shows how Mandy Lemay, 27, was killed in her Oil Springs, Kentucky, home in December 2018. Although the criminal was apprehended immediately, the authorities were unprepared for the brutality of the act. In-depth explanations of the case are provided in the episode through interviews with the victim's relatives and law enforcement personnel. Here is what we know if you're curious to learn more.
How Did Mandy Lemay Die?
On October 16, 1991, Mandy Ann King Lemay was born in Martin, Floyd County, Kentucky, to the late John and Juanita Jones King. Juanita Howell, her sister, stated, "Mandy was really eccentric. She was constantly being humorous—more ridiculous than humorous. You understand what I mean? "My sister always tried to make you laugh," she continued. She seemed to have a real personality in that way. Juanita recalled how the sisters were primarily involved in religious pursuits while their grandfather served as a pastor at the neighbourhood church, Living Water Ministries.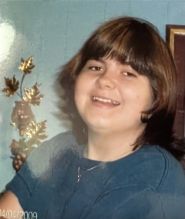 Homer King, Mandy's brother, recalled her as a somebody who could make you grin every time she saw you: "Mandy was always the type of person who could put a smile on your face every time that she came around to see you." I taught her how to ride her first bicycle, he continued. She first learned to ride a four-wheeler from me. Midway through 2016, Mandy wed Paul Lemay, and the couple moved to Oil Springs, Kentucky's Route 825. But on November 22, 2018, when Mandy failed to show up for Thanksgiving, her family became concerned. When she posted on Facebook a few weeks later, they were more worried.
On December 17, Homer called Paul and was astonished to discover that he had also not seen his wife in days. At roughly 10:30 am, he reported his sister missing to 911 out of worry. The smell of death greeted the Kentucky State Police when they arrived at the Lemay residence to do a welfare check. The troopers entered the back bedroom where they discovered a human foot protruding from a heap of blankets. The cops discovered Mandy, 27, dead with a single gunshot wound to the back of her skull when they pulled back the sheets.
Who Killed Mandy Lemay?
Juanita, Mandy's sister, said, "I did felt like we were shielded a little too much. They didn't do things like dating or having boys in the church. Denise Slone, Mandy's niece, recalled how her amazing and vivacious aunt had taught her how to ride a bike. She recalled how her family had severe rules about forming acquaintances with people of the opposite gender and said, "Mandy wasn't allowed to have any boyfriends call her." Juanita described how until the children were married, her fervently religious family and the community condemned such partnerships.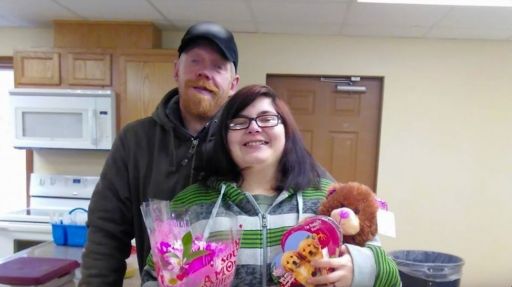 In November 2015, Paul Lemay, who had travelled from Massachusetts to eastern Kentucky, connected with Mandy via Facebook. Matt Runyon, a deputy prosecutor, said: "I believe Paul was deeply in love with Mandy. He apparently moved because he was attracted to the concept that a woman who lived so far away wanted to be with him. Prior to being married, Paul and Mandy dated for around seven months. At the time, he was in his late 40s, making him nearly twice Mandy's age. Her family was there for the little ceremony, which was held at the neighbourhood church.
Juanita remarked that she had always thought it strange that Paul did not invite his family to the wedding. He was a quiet man who kept to himself, the episode said. "He seemed like a good guy in person, but you never know what happens behind closed doors," Homer remarked. Paul and Mandy moved to Oil Springs after getting married, where Paul worked at a nursing home and helped pay for the house. Many was only needed to perform home duties because he provided the household with financial support.
According to the episode, Juanita divorced her husband in the beginning of 2018 and moved in with the Lemay family at her sister's request. She recalled how Mandy never had any money to go out and that Paul always seemed to be in control. Even if she wanted to go out with her sister and nephews, he insisted she obtain her permission first. Juanita claimed that anytime Mandy disobeyed his commands, Paul would become angry and even punish her. Given the age difference between him and Mandy, forensic psychologist Dr. Chriscelyn Tussey noted that he had control difficulties.
Paul was around the same age as Mandy's father, and Dr. Tussey claimed that he became anxious whenever he felt out of control and reacted violently as a result. Juanita remembered the terrifying incident where Paul responded after one of the kids spilled water on the dining table, which contributed to her decision to move out in the 2018 summer. Mandy called back after a time crying and asking her sister to leave before he grabbed her and the two hurriedly left the house. Homer claimed, "They was (sic) always arguing because he was always a drinker."
He said, "We have tried to talk her out of being with him this whole time." On the day before Thanksgiving in 2018, Mandy called her sister to let her know she had moved in with a friend instead of Paul. Juanita was concerned when she skipped the family meal but was unable to reach her. A few weeks later, on December 17, Mandy wrote on Facebook that she "needed to get away for a while." However, when her family saw the post, they became upset, and Juanita stated that her sister could not have written it based on the spelling and writing style.
The troopers observed Paul inside the Lemay home with his gun after they arrived, but they resisted opening the door. After discovering Mandy's body, police had to make an arrest by pretending to be a neighbour. They then charged him with murder and mistreatment of a corpse. The coroner determined that she had been dead for weeks based on the advanced degree of decomposition. Jonathon King, Mandy's brother, said: "I can't stand the thought of the way someone can actually sit here and shoot somebody that they love."
Where is Paul Lemay Now?
Homer reported that Paul killed Mandy out of "jealous rage," but the husband insisted on another explanation. Homer stated that Paul claimed she had been using methamphetamine for a short period of time, and he continued, "He put it on his niece's Facebook messenger saying that he killed her because she was trying to shoot up in front of him." On December 20, 2018, Paul made his first court appearance and entered a not guilty plea.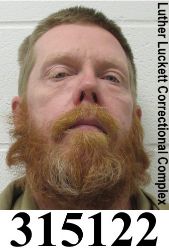 On September 22, 2020, he changed his mind and entered a guilty plea instead. In October 2020, the judge gave him a 45-year prison term. The 54-year-old is detained at the Luther Luckett Correctional Complex, per official prison records. According to Paul's prison records, his term will be completed in December 2063, but he won't be eligible for parole until December 2038.
Our Team DCS includes 5 different writers proficient in English and research based Content Writing. We allow them and encourage them to follow the Entertainment news all day long. Our posts, listicles and even the exclusives are a result of their hard work.