Movies like Midsommar are a part of a new wave of horror movies that is particularly characterised by the works of Midsommar's distributor, A24, and draw their main concepts from a long tradition of genre films. As a result, there are many films that, in terms of both style and subject matter, are comparable to Midsommar.
The writer and director of Beau Is Afraid will once again be in the spotlight with that movie's release in 2023, and just like with his other works, his myriad cinematic influences will be discussed in the context of contemporary filmmaking. The finest films that are comparable to Midsommar might occasionally provide a glimpse into Aster's method, from a folk horror classic to more contemporary hits.
A Cure For Wellness (2016)
Available to rent or purchase on Amazon Prime Video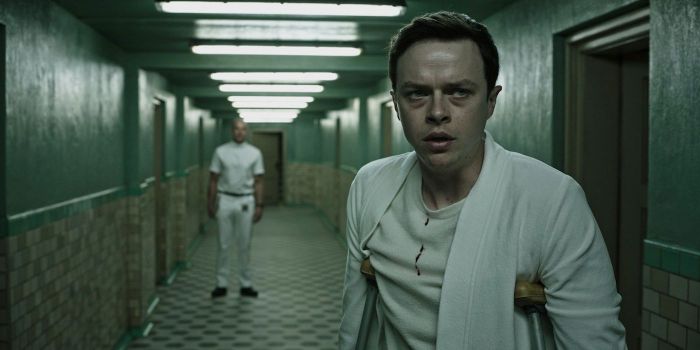 By successfully translating the well-known Japanese horror movie Ring into English relatively early in his career, director Gore Verbinski cemented his place in horror movie history. Although his most recent horror movie, A Cure for Wellness, has an original plot, it is made in the tradition of vintage European horror films. Beyond that, though, what distinguishes it as a film comparable to Midsommar is its emphasis on mental health.
The fragility of the main character's psychological state is as significant in the movie as Dani's was in Midsommar. The movie follows a young, overworked businessman who is trying to locate one of his company's high-ranking executives at a retreat located at the foot of the Swiss Alps. The experience is satisfyingly odd once the sinister secret behind the sanitarium's cult-like behaviour is revealed thanks to Verbinski's expertise with aquatically related horror.
Bodies Bodies Bodies (2022)
Available to rent or purchase on Amazon Prime Video
Few contemporary horror movies can fully compare to Midsommar's focus on relationship dynamics, which takes up nearly as much of the film's running time as the terror does. Compared to a more dramatic horror film like Midsommar, Bodies, Bodies, Bodies is much funnier, but it also explores the darker elements of its characters through speech that feels modern.
There is no cult element to the plot; instead, it takes place at a mansion during a hurricane party, with the attendees' biting banter swiftly turning into a gory murder mystery. The outcomes of allowing the self-centered characters at the centre of Midsommar's ensemble to fight among themselves, however, are just as explosive and brutal.
Climax (2018)
Available to stream on Showtime and Paramount+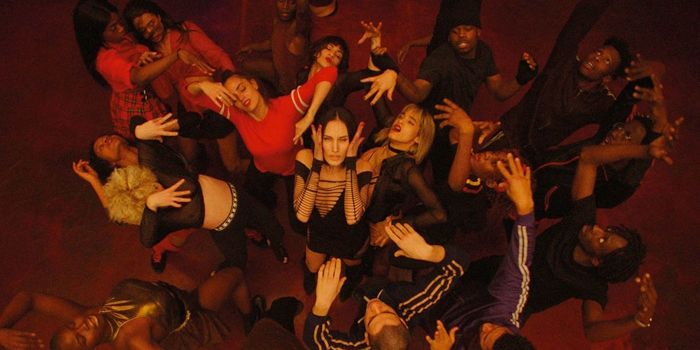 Climax follows in the tradition of Gaspar Noé's other works, which are most recognised for their intense settings and frightening acts of violence. The movie follows a dance group as their intimate gathering gradually transforms into a terrifying hysteria after everyone unknowingly takes a psychedelic medication that has been accidentally slipped into the punch bowl.
Fans of Midsommar's intense drama and investigations into social dynamics won't be dissatisfied with Climax's psychological horror strategy. The film is not only propelled by the performers' improvisations but also structured by them, which results in abrupt shifts in direction and exploration of the characters' most suppressed wants and darkest anxieties. It also mainly relies on the performers to sell the dread because the movie never depicts the warped reality that each individual perceives.
Hereditary (2018)
Available to stream on HBO Max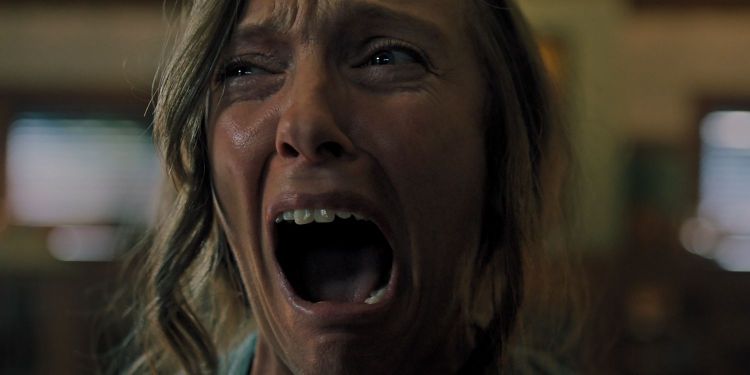 Max Ari Aster shot to the attention of both horror movie fans and general movie buffs. When you consider how severe and unforgiving the terror of the film also is, the movie's emphasis on family drama was not only welcome but also admirably unrelenting.
The film's use of cult and folk horror tropes should also appeal to Midsommar fans, while Toni Collette's performance as always steals the show. Anyone who enjoyed Florence Pugh's performance in Midsommar should feel obligated to watch Collette's in Hereditary as well, if they haven't already. Collette's character, like Dani in Midsommar, must deal with incredibly tragic and horrific deaths in her family as a deadly cult's plot unfolds around her.
Kill List (2011)
Available to stream on IFC Films Unlimited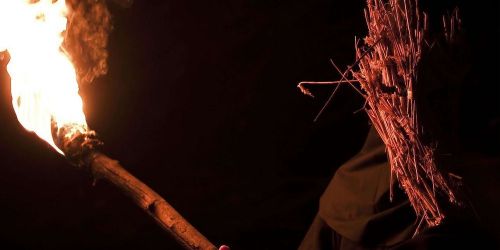 The cult and folk horror motifs used in Midsommar have their roots in distinct European cultural traditions, and many of them are also present in Ben Wheatley's horror movie Kill List. Each killing in the film, which follows two hitmen as they work through a list of targets, is more unpleasant than the one before it as it becomes apparent that there is a larger conspiracy being kept hidden from the main characters.
Fans of the delicate balancing act that Midsommar performs with these two traits won't be disappointed by Kill List since, like Ari Aster, Wheatley is not the kind of director to shy away from either prickly drama or gory horror. Even the most jaded horror movie fans will remember the film's heartbreaking conclusion for a long time after the credits have rolled.
Men (2022)
Available to stream on Paramount+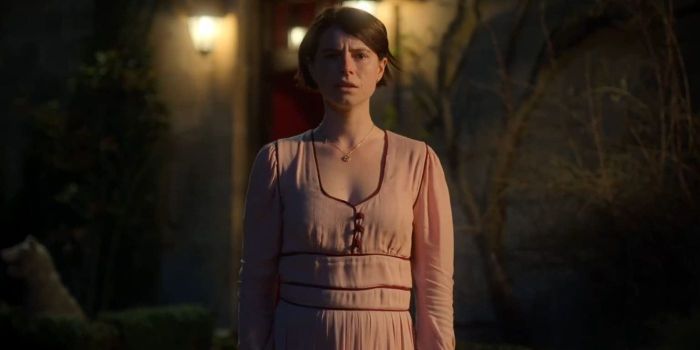 Before the release of Men, author and director Alex Garland was well known for his original and striking genre stories, but this English folk horror film featured one of his oddest and most straightforward stories. The movie follows a bereaved woman who is living at a rural home as she encounters a number of increasingly threatening guys, all of whom are portrayed by the same actor, Rory Kinnear.
The main character's point of view is called into question, and the viewer is forced to interpret events for themselves because the movie neither explains nor even admits the full depth of its strangeness. People who enjoy Midsommar's most enigmatic aspects will enjoy analysing the topics of Men.
The Empty Man (2020)
Available to stream on Cinemax
Horror films like Midsommar focus on how a cult's rhetoric and rituals can affect a person's mentality. The Empty Man by David Prior is in many respects a plain supernatural thriller wrapped in a traditional detective mystery formula, yet it provides a much deeper understanding of a nihilistic cult's mindset than either of those subgenres typically do.
Similar to The Wicker Man, the primary character of The Empty Man is a detective who, while looking for a missing girl, stumbles onto a sinister cult. The movie, on the other hand, has a more surreal approach to the topic, adding layers of frightening history about the titular entity at the centre of the plot.
The Invitation (2015)
Available to stream on Pluto TV, Tubi, Peacock, and Amazon Prime Video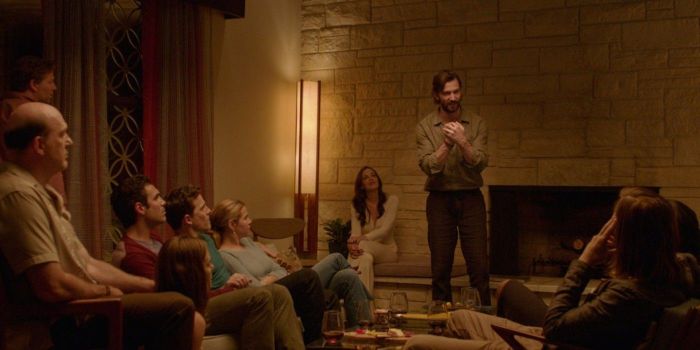 The Invitation, a slow-burning dramatic thriller that takes place over the course of one excruciatingly torturous dinner party and is not to be mistaken with the 2022 horror movie of the same name, takes on progressively menacing implications when it becomes clear that the hosts have joined a cult. Despite the fact that the action takes place in the Hollywood Hills, filmmaker Karyn Kusama creates a sense of isolation in the main characters and the circumstance that feels as remote as Midsommar.
The movie, like Midsommar, focuses a lot on characters going through bereavement and how it affects their interpersonal connections. The cults in both movies give the participants a sense of security and comfort, but they come at a horrible price. As a result, The Invitation, like Midsommar, gradually builds tension throughout by making the main characters appear more and more imprisoned in obscenely dreadful situations.
The Ritual (2017)
Available to stream on Netflix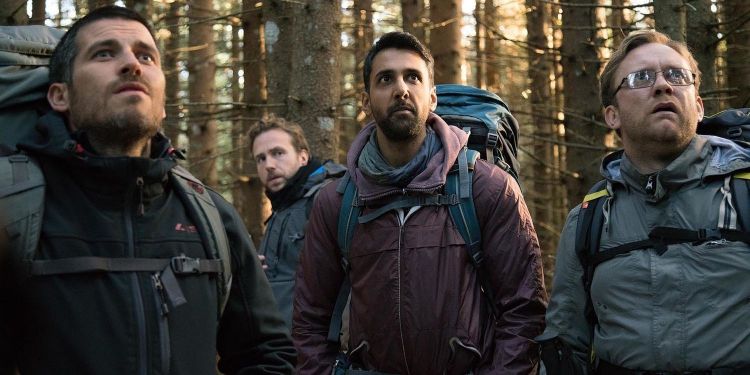 David Bruckner has been a name to watch for some time in the horror genre thanks to a number of noteworthy pieces in anthology movies followed by numerous successful features, even though he hasn't yet made as much of a splash as horror directors like Ari Aster. His first film contains a plot that, in many ways, resembles Midsommar's, but by the conclusion, it's a more traditional creature feature.
The Ritual centres on a small group of male friends who go on a hike through the Swedish countryside to remember one of their number who was killed during a robbery of a convenience store. This mostly psychological horror film is driven by feelings of guilt and concern about mortality, but it explodes into gorier and more weird territory when the ominous presence that has been stalking the characters is eventually revealed.
The Sacrament (2013)
Available to stream on Pluto TV, Tubi, Crackle, Vudu, and Hulu
This found footage movie, written and directed by Ti West, avoids the typical supernatural horror angle in favour of a more plausible scenario. The movie is billed as a documentary following two journalists as they film a colleague visiting his sister at a dangerous real-life cult. The film is largely based on their observations of the two journalists as they follow the colleague.
The Sacrament takes a considerably different visual approach to the topic of cults than did Midsommar, yet the sensation of powerlessness that the main characters of both films experience in light of their unsettling circumstances is strikingly comparable. The movie has a strong emphasis on psychological dread while also showing interest in community psychology, which it also has in common with Midsommar.
The Wicker Man (1973)
Available to stream on BFI Player Classics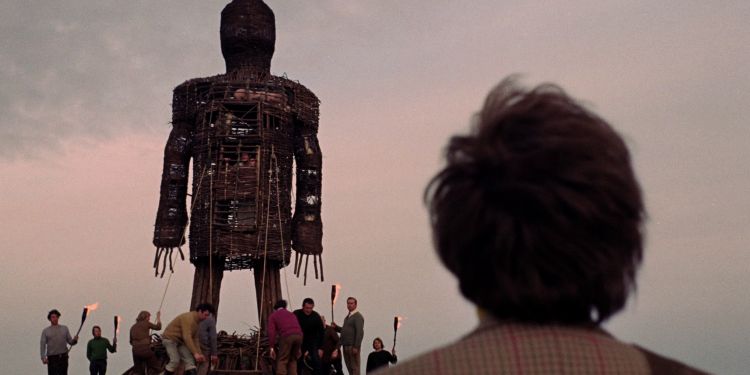 The Wicker Man, directed by Robin Hardy, is one of the most recognisable folk horror films about cults, and it shares a number of similarities with Midsommar. The film, which revolves around sexuality and paganism, is still surprising, bizarre, and provocative despite its 50-year age and notoriously terrible remake.
Fans of the mystery components of Midsommar's plot will see all of them there and ramped up to their utmost here because the main character of The Wicker Man is a police investigator investigating a disappearance in an island village that he visits. It's not as graphic as a contemporary horror film like Midsommar, but the terror is just as real when the community in the movie inevitably reveals its true and evil character.
The Witch (2015)
Available to stream on HBO Max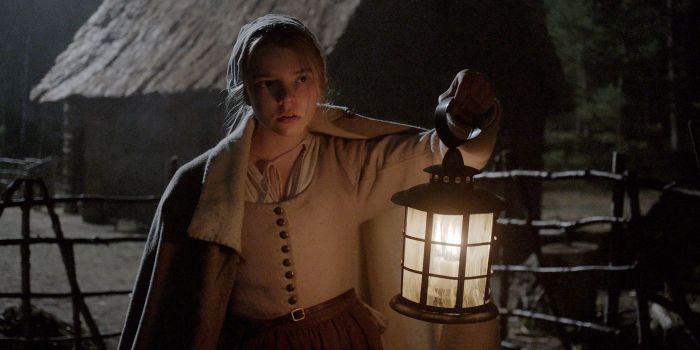 Robert Eggers, who captivated critics and general audiences alike with his debut The Witch, is arguably one of the most well-known names in horror films to have emerged over the previous ten years, right after Ari Aster. The film creates a 17th-century scenario that is both horrifying and authentic with period-appropriate speech and a generally minimalistic style.
Similar to Midsommar, the film's central characters are surrounded by woodlands that give it a distinctively evil personality, and the atmospheric horror is interwoven with ideas of female liberty. In colonial New England, the story follows a family of Christian immigrants as they gradually succumb to fear and paranoia over what the father thinks to be witchcraft destroying their life. Fans of Midsommar's dreamlike moments will enjoy the simple premise that supports a far more ambiguous and nuanced narrative.
Our Team DCS includes 5 different writers proficient in English and research based Content Writing. We allow them and encourage them to follow the Entertainment news all day long. Our posts, listicles and even the exclusives are a result of their hard work.