LeBron James (Mookie Cook) is portrayed in the sports drama movie "Shooting Stars" as a teenager who plays basketball with his friends Little Dru (Caleb McLaughlin), Willie McGee (Avery Wills), and Sian Cotton (Khalil Everage), collectively known as the Fab Five, in high school. The film is directed by Chris Robinson and is based on LeBron James' self-titled memoir, which was released in August 2009.
'Shooting Stars' portrayal of the great basketball player's early years and his fight with popularity is a must-watch since it tells a story about the brotherhood between the five friends as much as about their love and aptitude for hoops. If you liked the movie's premise, here are some suggestions that we think you might like just as much. The majority of these films like "Shooting Stars" are available on Netflix, Hulu, or Amazon Prime.
A League of Their Own (1992)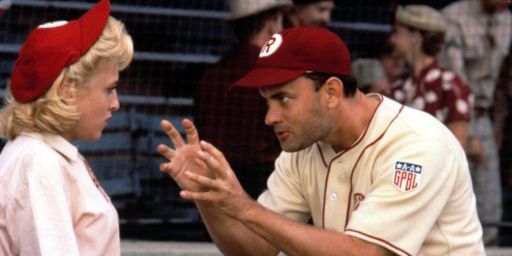 In 1943, during World War II, the All-American Girls Professional Baseball League was founded. This is the subject of the book and movie "A League of Their Own." Major League Baseball is about to fold since there are no games being played, but Chicago Cubs owner Walter Harvey (Garry Marshall) isn't given up hope just yet. The Rockford Peaches are created after he convinces his fellow co-owners to contribute to a women's league.
Jimmy Dugan (Tom Hanks) is the squad's manager for the women's baseball team. Would the All-American Girls Professional Baseball League remain active with ticket sales so low? Similar to "Shooting Stars," Penny Marshall's film "A League of Their Own," which is based on actual events, presents the narrative of one of the most important turning points in baseball history.
Coach Carter (2005)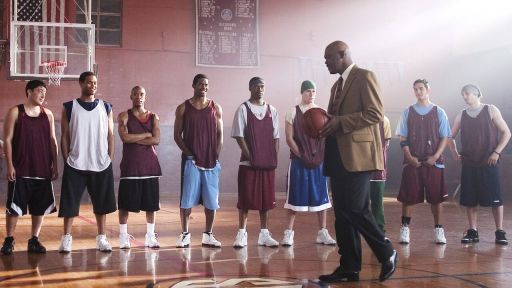 The Thomas Carter-directed movie is about the strict and unyielding basketball coach at Richmond High School, Ken Carter (Samuel L. Jackson), who puts a lot of pressure on his players both on the court and in the classroom. He draughts contracts that each player must sign, outlining the academic goals they must meet in order to remain on the squad.
Though initially opposed by both students and players as well as professors, Coach Carter's approach succeeds as the team members start doing well both on and off the basketball court. The real-life Richmond high school basketball team went on to receive scholarships and attend colleges, much like the players of the Fab Five, as depicted in the movie "Coach Carter," which is also based on a true story.
Hurricane Season (2009)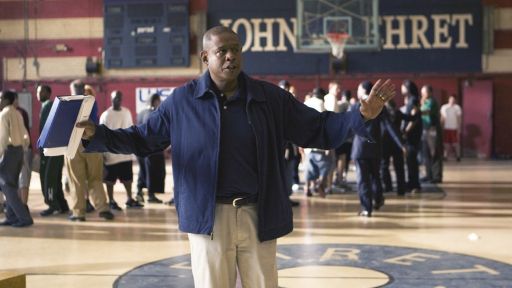 Tim Story's film "Hurricane Season" follows basketball coach Al Collins (Forest Whitaker) at John Ehret High School in Marrero, Louisiana, as he recruits students from other high schools to prepare them and compete in the Louisiana State Championship. The entire basketball team is made up of young people who were affected by Hurricane Katrina and lost everything, including their homes and schools.
Collins' attempt to unite them is motivated by basketball as much as it is by the need to give the kids something to concentrate on following the tragic natural calamity that shook the entire State. In 'Hurricane Season,' which is based on a true tale, a high school basketball team faces various obstacles but still shows their mettle on the floor, much like 'Shooting Stars.'
King Richard (2021)
In "King Richard," Will Smith plays former tennis coach Richard Williams, who attempts to develop his two daughters Venus (Saniyya Sidney) and Serena (Demi Singleton) into professional tennis players. In the hopes that both of their children may one day turn pro, he and his wife Brandy (Aunjanue Ellis), a nurse, go to great measures to give their kids the best coaching and training possible.
While Richard Williams is the main subject of Reinaldo Marcus Green's film, it also shows scenes from Venus and Serena Williams' early years, similar to how LeBron James' teenage years are shown in "Shooting Stars."
Sweetwater (2023)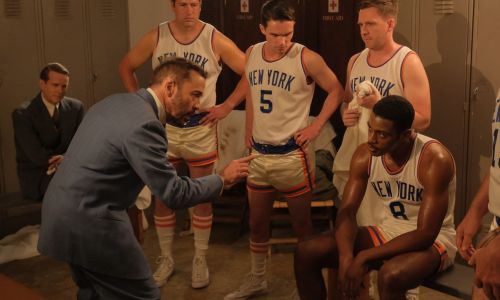 The story of Nathaniel "Sweetwater" Clifton (Everett Osborne), the first African American player to sign with the National Basketball Association (NBA) in the 1950s, and the individuals who made it possible are the focus of the sports drama movie "Sweetwater." Martin Guigui's film "Sweetwater," which is based on the early life and career of a well-known American basketball player who encouraged many others to play the game, is comparable to "Shooting Stars" in that it is likewise based on those events.
The Blind Side (2009)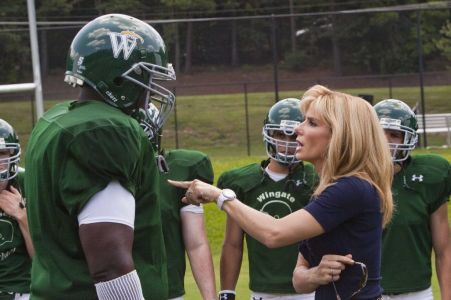 The Blind Side, a film by John Lee Hancock and based on Michael Lewis' 2006 book of the same name, follows Michael "Big Mike" Oher (Quinton Aaron), a 17-year-old who has been moved about in foster care because of his mother's drug addiction. Burt Cotton (Ray McKinnon), the football coach at Wingate Christian School, is impressed by Michael's stature and signs him up to play for the school team.
Once there, Michael becomes friends with Sean Tuohy Jr. (Jae Head), who then introduces Michael to Sean Sr. (Tim McGraw) and Leigh Anne (Sandra Bullock), Sean's parents. The Tuohy family slowly but surely warms up to Michael and does everything in their power to ensure a successful future for him. Similar to "Shooting Stars," "The Blind Side" describes how real-life Michael Jerome Oher first encountered professional football after graduating from high school.
The Rookie (2002)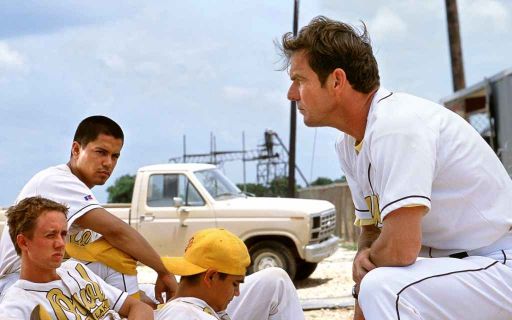 The life of Jim Morris (Dennis Quaid), a high school science teacher and baseball coach who gave up on his ambition to play in the Major League, is chronicled in the movie "The Rookie." Jim gives up on his goals but doesn't give up on his love for the game and coaches the Big Lake Owls, a high school baseball team, after being discouraged by his father and a shoulder injury early in life. But things start to change for Jim when he realises that he can still throw a fastball during practise and is persuaded by his pupils to take part in the auditions for new players hoping to break into the baseball world.
The Rookie, directed by John Lee Hancock, is based on the true story of Jim Morris, the oldest rookie in baseball history at the age of 35. It shows how, in the end, his talent and skill as a pitcher prevailed, much like in 'Shooting Stars,' which shows how the Fab Five's talent and skills were constantly judged because they attended a predominantly white high school.
The Way Back (2020)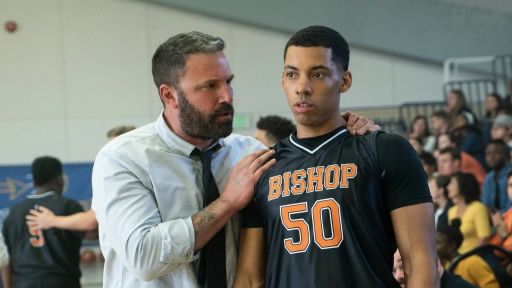 The protagonist of Gavin O'Connor's film, "The Way Back," is Jack Cunningham (Ben Affleck), a former All-American basketball player at a Catholic high school who now works as an alcoholic ironworker. Father Devine approaches Jack and offers him the position as the new high school basketball coach when the previous one dies of a heart attack. Though first hesitant, Jack accepts the job and starts coaching a squad that is gradually growing bored with the game.
But before Jack can motivate the basketball squad, he must first do the same for himself. Similar to 'Shooting Stars,' 'The Way Back' explores the transformative power that a favourite sport can have on a person when it is practised with respect and dedication. Similar to how the Fab Five are portrayed off the court, it also explores the players' and their coach's life outside of the game.
Our Team DCS includes 5 different writers proficient in English and research based Content Writing. We allow them and encourage them to follow the Entertainment news all day long. Our posts, listicles and even the exclusives are a result of their hard work.