There have been several direct-to-video films that are deserving of appreciation and credit, despite being frequently seen as inferior works. For decades, theatrical releases have gained great acclaim and attention, continuously being talked about and acknowledged by critics, fans, and award circuits. Direct-to-video films, which are typically regarded as being of lower quality, may often be just as good as or even superior to big-screen, theatrically released films. A few sequels have even gone on to garner better reviews than their original films. The small screen has established itself as a strong competitor to theatrical releases, offering everything from joyful animated films to horrifying slashers, action extravaganzas, and kung-fu comedies.
The sequel to the legendary Disney musical The Lion King, 1998's The Lion King II: Simba's Pride, went on to gross over $460 million worldwide from sales and rentals alone, proving that there is, in fact, a thirsty marketplace for home video releases. Tremors 2: Aftershocks, a 1996 action horror comedy, is widely regarded as one of the greatest direct-to-video films. These direct-to-video films ought to be given more praise than they do.
Updated on August 28th, 2023 by Danilo Ral: To keep the topic current and pertinent, this article has been updated with new material.
An Extremely Goofy Movie (2000)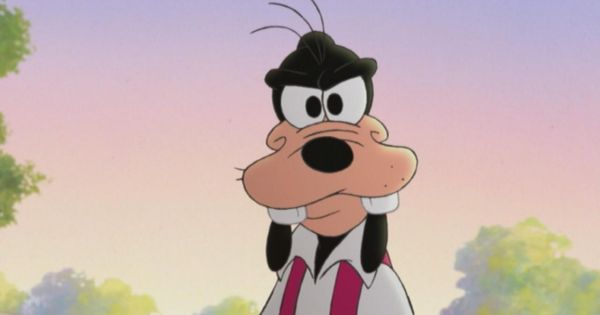 The 2000 animated comedy An Extremely Goofy Movie, which serves as a stand-alone sequel to the hugely popular Disney film A Goofy Movie, follows Max Goof as he leaves for college, eager to escape his clumsy father and enjoy his newfound independence in peace. Max's plans to spend some time away from his father Goofy are derailed when the senior Goof chooses to finish his degree despite losing his job, leading to antics and misfortunes.
The sequel is a charming film that features the loving father and son team as their connection is put to the test in a variety of ways. Goofy gradually realises that Max may not need him as much as he once did. The straight-to-DVD sequel received high marks from critics, who complimented it for being likeable and ambitious. An Extremely Goofy Movie won the 2000 Annie Award for Best Animated Home Video Production.
Black Dynamite (2009)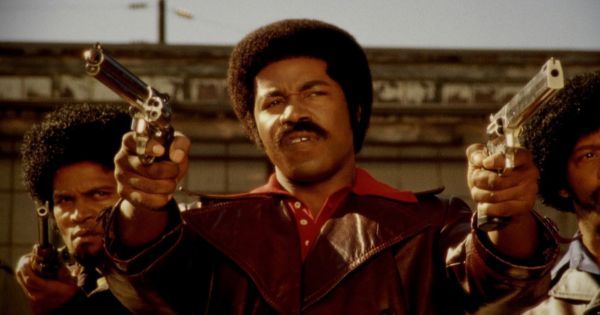 In the 2009 blaxploitation action comedy Black Dynamite, Michael Jai White as the titular former CIA agent. The film follows the Vietnam War veteran and kung fu fighter as he embarks on a mission to avenge the death of his little brother and rid the streets of criminals and drug traffickers. After hearing James Brown's "Super Bad" and being reminded of his enthusiasm for hosting legendary blaxploitation movie parties, White was inspired to come up with the concept for the film. White eventually pitched the idea to filmmaker Scott Sanders while wearing a blue jumpsuit.
The director was immediately drawn to the concept and subsequently told The AV Club, "It's just a bit too badass. That characterises the movie's tone. Black Dynamite paid homage to the low production values of blaxploitation films, with many filming flaws done on purpose; it was so successful that it inspired an animated series, a web show, and a follow-up sequel that is now in the works.
Frozen (2010)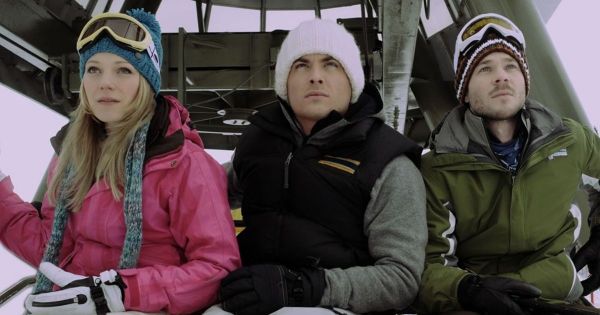 Because so few films can successfully execute it, survivalist horror is the Russian roulette of the genre. Frozen, nevertheless, does it incredibly well. Emma Bell, Shawn Ashmore, and Kevin Zegers are the stars of Adam Green's understated film, which he also wrote and directed. It tells the tale of three buddies who beg a ski lift operator for one more run before being abandoned there.
They must try to do everything to survive after accepting their predicament. Their attempts range from foolish, such as one who leaps from the cart in the hope that the snow will cushion his impact, to using the cutting wire to travel from the cart to the pole. It's a frantic effort that tests your perception and makes you wonder if anyone will make it out alive.
One in the Chamber (2012)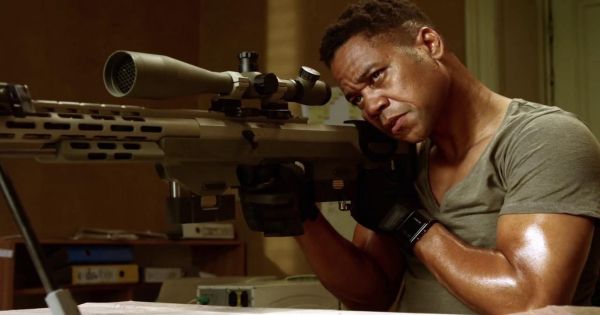 Action king Dolph Lundgren and former actor Cuba Gooding Jr. collaborated on the thrilling 2012 film One in the Chamber, in which the former performs the role of expert assassin Ray Carver who works both sides by offering services to two competing mafia families. Following a failed attempt to assassinate a well-known crime boss, Carver draws the unwanted attention of famed Russian hitman Aleksey "The Wolf" Andreev. The two hired killers finally work together to bring down the criminal underworld.
The two excellent lead actors excel in their compelling and perilously thrilling roles, taking the audience on a thrilling rollercoaster as they kill more and more members of the Prague mafia. While it comes as no surprise that Lundgren excelled in his action-packed and physically demanding role, Gooding Jr. also showed he can handle any genre and film style by proving to be quite the dangerous assassin.
One Shot (2021)
Do you ever wonder what happened to the mindless, massive explosion-filled films that were produced in the 1980s before the overuse of CGI? They are being maintained by Scott Adkins in a number of direct-to-video releases. Along with working performers like Ashley Greene and the late Ray Stevenson, he serves as the main character in One Shot.
In order to stop a terrorist attack in Washington, DC, a team of Navy SEALs led by Jake Harris must work with CIA analyst Zoe Anderson. They must retrieve an asset from a black site, but the site manager refuses because it goes against his orders to keep the asset in place. It's a silly, entertaining movie with lots of martial arts mayhem!
Recoil (1998)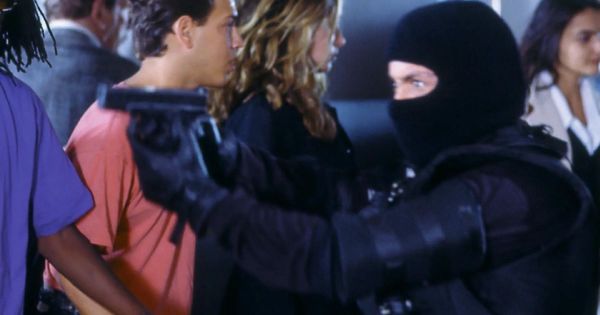 Recoil may be a Punisher rip-off, but no one will blame you for calling it fun. The story, which was directed by Art Camacho and written by Lee Anthony Smith, showcases their respective skills. In this fast-paced thriller, a cop doing his duty shoots the Mafioso's son during a botched bank heist.
The mob is not going to let this one go unpunished and kills the cop's family, friends, and fellow officers. The police officer leaves the force because he is disgusted and has lost all will to live. He then sets out on a mission of vengeance, killing everybody who stands in his path as he seeks justice for his family. It's a simple revenge tale that was released exclusively on video, but it's still a good movie overall.
Speak (2004)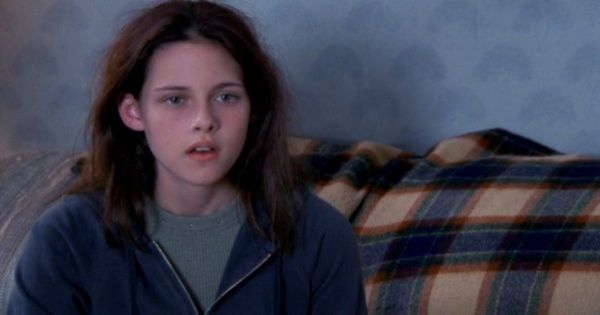 If you're a fan of Kristen Stewart, you'll undoubtedly enjoy his acting debut in the movie Speak. Based on Laurie Halse Anderson's novel of the same name, Jessica Sharzer wrote and directed the film. It's a coming-of-age tale that touches on serious issues like rape and peer pressure.
We follow Melinda's journey through the narrative as she makes her vow of quiet after phoning the police during the wildest part of a well-known summer party. Melinda is shunned by her friends and finds solace solely in her painting classes while harbouring a sinister secret, as no one else around her appears to be willing to comprehend why she did this.
Stretch (2014)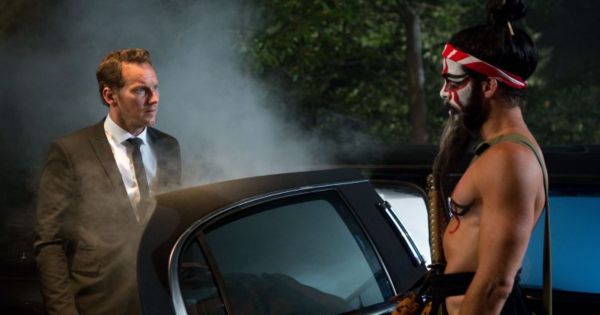 Stretch, a 2014 comedy-crime film starring Parick Wilson, Chris Pine, and Ed Helms, follows the title character's (Wilson's) down-on-his-luck protagonist as he battles his addictions to cocaine and gambling; the limousine chauffeur takes on the job of ferrying a mysterious billionaire around, with disastrous results. Ray Liotta, Norman Reedus, and David Hasselhoff make cameo appearances in the thrillingly outrageous action comedy, which has generated a lot of buzz ahead of its release.
Stretch was distributed via video on demand after Universal Pictures pulled it from their schedule just one month before its scheduled release date; The Hollywood Reporter called this decision "an unprecedented move." Despite being a debut drama, the film went on to receive overwhelmingly positive reviews from critics who praised it for its bold and refreshing energy, infectious sense of humour, and star Rebel Wilson's show-stealing performance.
The Debt Collector (2018)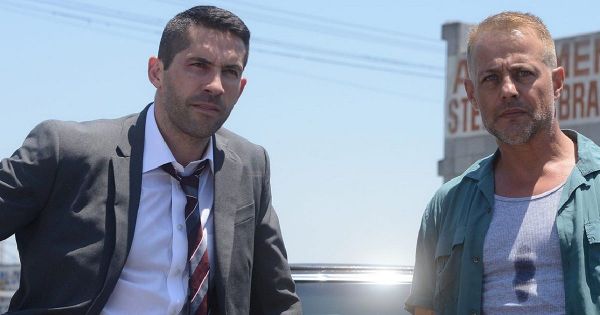 A new inclusion in the ranking belongs to Scott Adkins, and if you enjoy watching action flicks, you should definitely check out his impressive career! Adkins, Louis Mandylor, and Michael Paré are featured in the Jesse V. Johnson-written and -directed tale The Debt Collector.
We follow the career of a French lucky martial arts instructor who struggles to find steady employment in America. Working as a debt collector for the mob, which initially appears to be simple, gives him his big break. However, after one collection goes wrong, he is left fighting for his life.
The Lion King II: Simba's Pride (1998)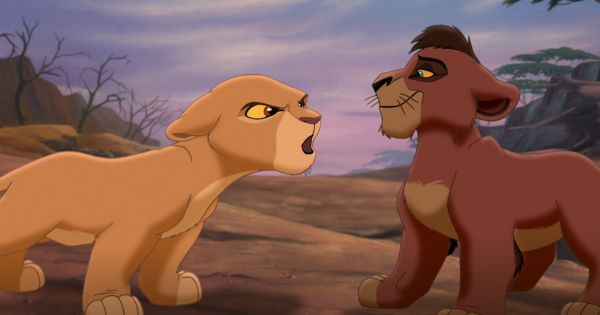 The Lion King II: Simba's Pride, a 1998 animated romantic musical drama from Disney, is the follow-up to the 1994 smash hit The Lion King. It centres on Pride Lands of Africa King Simba and the strong-willed Queen Nala's daughter Kiara as she attempts to put an end to the conflict between her father's pride and the outcast pride that was once loyal to the evil Scar. As they struggle to bring their rivalling pride together, the independent and inquisitive Nala falls in love with the exiled rogue lion Kovu.
Simba's voice actor Matthew Broderick as well as Timon and Pumbaa actors Nathan Lane and Ernie Sabella all made a comeback. Following favourable reviews from both audiences and critics, The Lion King II: Simba's Pride went on to become and remain one of the best-selling direct-to-video movies of all time, grossing an astounding $464.5 million globally in sales and rentals.
The Package (2013)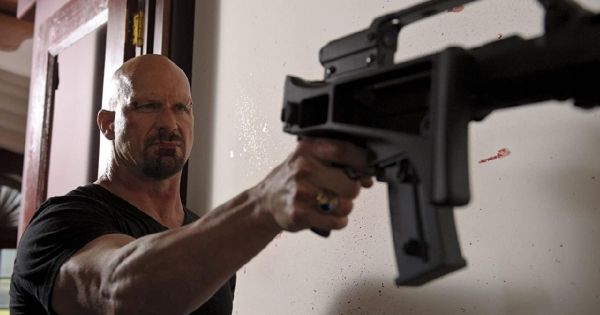 Be on the watch for any movie directed by Jesse V. Johnson since he has a wonderful talent for producing action pictures using former big-name action performers who are still in the business. The Package is a film written and directed by Derek Kolstad, starring Steve Austin, Dolph Lundgren, and Eric Keenleyside.
In this film, we follow a mob enforcer who has been sent to deliver a secret cargo to a crime boss. However, there is a catch to this task: a never-ending swarm of assassins are after this man and will stop at nothing to murder him. Is he going to be able to deliver the package as requested? There is just one appropriate response to that query: "Hell Yeah!" It's Steve Austin vs everyone else.
Tremors 2: Aftershocks (1996)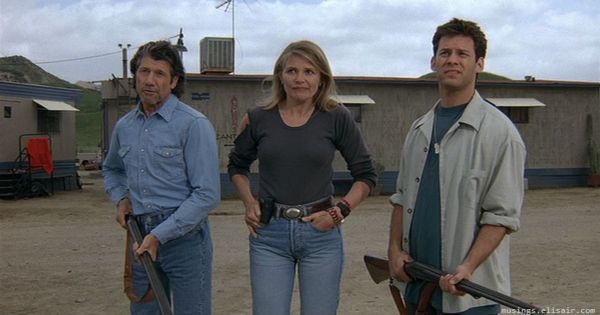 The 1996 action horror comedy Tremors 2: Aftershocks, widely regarded as one of the best direct-to-video sequels ever made, centres on Tremors character Earl Bassett (the late great Fred Ward) as he agrees to once again hunt and eliminate an outbreak of deadly underground "Graboids" at a Mexico oil refinery. Due to the Graboid's newly discovered ability to attack above ground, destroying the creatures proves to be rather difficult, leading Bassett to request the aid of superfan Grady Hoover and fellow survivor of the Nevada tragedy Burt Gummer.
Tremors 2: Aftershocks was planned for a direct-to-video release because its predecessor had far more success as a rental on home video than in theatres. According to TV Guide, the enjoyable and wild action comedy was praised for remaining true to the franchise. "This movie is a rarity among direct-to-video sequels, one that's not only worthy of its theatrical predecessor but suggest that it too, belongs on the big screen…despite the significantly lower budget, the monsters remain entirely convincing," they said.
Trick 'r Treat (2007)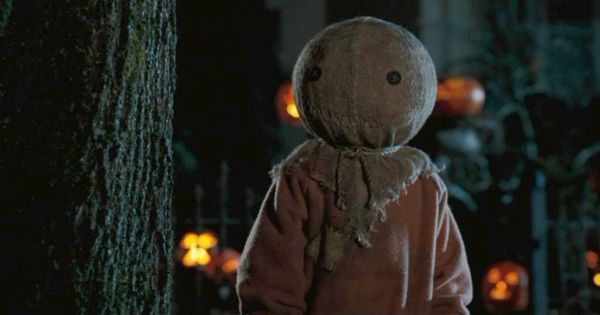 In the 2007 anthology horror comedy Trick 'r Treat, directed by Michael Dougherty, four terrifying Halloween horror stories are set in the fictional small town of Warren Valley, Ohio, and each of the interconnected tales features a mysterious trick-or-treater dressed in footie pyjamas and a hessian sack. Season's Greetings, an animated short that Dougherty had previously produced in 1996, served as a model and inspiration for the eerie movie.
Trick 'r Treat, which had an excellent ensemble that included Anna Paquin, Brian Cox, and Leslie Bibb, went on to win praise from critics during its brief screenings at film festivals like Fangoria, earning a devoted cult following in the process. Trick 'r Treat ranks alongside John Carpenter's Halloween as traditional October viewing, and I can't imagine a single horror fan who won't fall head over heels in love with it, according to Dread Central. After facing resistance, the horror comedy was released on home media to much fanfare.
Universal Soldier: Regeneration (2010)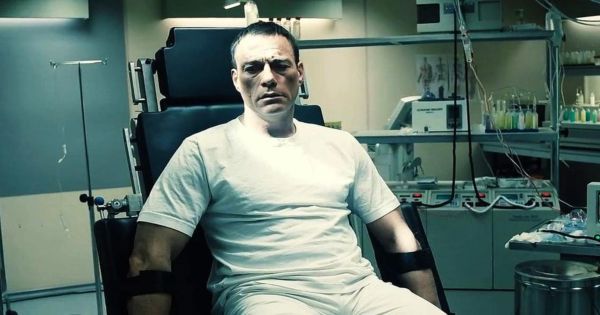 The sixth entry in the Universal Soldier series featured legendary Belgian action star Jean-Claude Van Damme in the title role with fellow action legend Dolph Lundgren as reactivated cyborg Luc Deveraux assigned to save the planet from a nuclear Armageddon. Universal Soldier: Regeneration, the action-packed spectacle that was released straight to video in 2010, was generally favourably reviewed by critics, who dubbed it a good and exciting B-level action movie. The majority of the 1990s and 2000s direct-to-video Universal Soldier films are regarded as cult classics.
Director John Hyams voiced his hope that it will revitalise the brand, saying, "I hope that we have breathed some life into the franchise. In the 2012 sequel, Universal Soldier: Day of Reckoning, both Van Damme and Lundgren made a comeback. "Some of the powers that be have certainly talked about doing another one already…With what's happening with the storylines, we could certainly go in several directions."
Wrong Turn 2: Dead End (2007)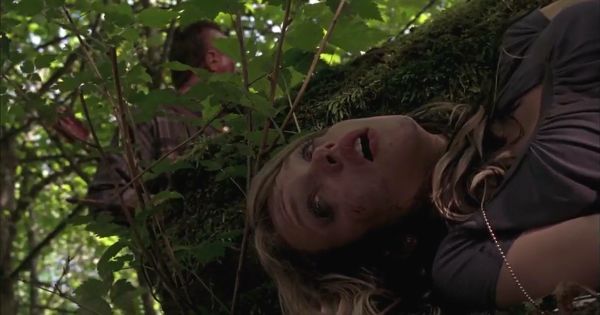 The 2007 slasher film Wrong Turn 2: Dead End, directed by Joe Lynch, is the sequel to the Wrong Turn series. It centres on a group of strangers who sign up for a survival-themed reality television show and must survive for a week in the West Virginia wilderness. The challenge initially seems harmless, but things quickly turn dangerous when the contestants come under attack by an inbred family of horrifying cannibals.
Before it was published on DVD, Wrong Turn 2: Dead End screened at the London FrightFest Film Festival and Austin's Fantastic Fest. It ultimately turned out to be the best-reviewed film from the franchise. The slasher was praised by some reviews as being better than the first one. FEARnet's Scott Weinberg termed it "a fast-paced and completely unapologetic love-letter to the old-school '80s splatter sequels like Friday the 13th 2 and Texas Chainsaw 2 (Gory, too!)."
Our Team DCS includes 5 different writers proficient in English and research based Content Writing. We allow them and encourage them to follow the Entertainment news all day long. Our posts, listicles and even the exclusives are a result of their hard work.