For many years, the South Carolina legal community regarded and dreaded the Murdaugh family of attorneys. After that, starting in 2018, a string of tragic occurrences that had a profound impact on them began to happen, including the passing of a longtime housekeeper who had practically become a family member, a terrible boating accident, and then the terrifying shootings of son Paul Murdaugh and his mother, Maggie, in June 2021.
It would be understandable if the American public felt pity for the bereaved family during their extraordinarily trying time as the awful news of the various disasters that had befallen the Murdaughs spread throughout the country. Nevertheless, as time went on and a deluge of sinister information came to light from multiple investigations and legal actions, the account painted the family's head, in particular, in a considerably more heinous light. Alex Murdaugh is currently on trial for the killings of his family members as of March 2023, but even if he is found not responsible for those horrific crimes, there are a number of other sinister truths about him and his family that are a fair explanation why the townspeople were so terrified of him.
The Murdaugh family's power is frightening.
Randolph Murdaugh, a lawyer in the 1920s and 1930s, was at the origin of the vast influence the Murdaugh family possessed in Hampton, South Carolina. The Murdaughs who were left behind progressively switched the focus of their law company to litigation against the railroad companies after his untimely death in 1940 as a result of an unintentional collision with a C&W freight train, with considerable success.
The family of lawyers built a reputation for themselves as the county's go-to spot to sue railroads for more than 50 years due to the amount of money they were able to recover in settlements and judgements, making them extremely wealthy in the process. One extremely successful tactic the business employed was to become deeply involved in the community in order to persuade potential jurists, which was a significant contributor to the huge monetary awards.
The Murdaugh law practise eventually grew to be so powerful and affluent in the area that the people were reluctant to criticise them. The Murdaughs know everyone, they are well-liked, and they make it a point to stop and talk to people, just like politicians. They never know who might be on a jury, said an anonymous resident of the Hampton area to The State. "They are known for suing people. That would be the last place you would want to find yourself — in court, with those folks suing you."
Someone murdered Paul and Maggie Murdaugh.
The murders of Paul and his mother, Maggie, in 2021 catapulted the Murdaugh family into the public eye. Maggie died from wounds from a different weapon, a rifle, while the 22-year-old was cruelly killed with two shotgun shells. The brutal killings occurred on their own land, and Alex, the family patriarch, was the one who discovered the remains and alerted the police.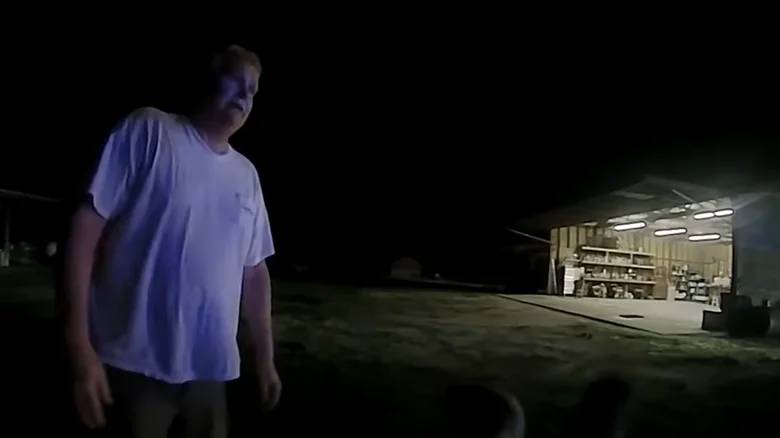 Alex was initially not thought of as a suspect, but when he was accused of the killings and put on trial, that drastically altered a year later. Prosecutors contended that the former attorney's motivation was to distract attention from a number of embezzlement cases against him that were swiftly coming to light, in addition to the money spent on his opiate addiction, even though the former attorney pleaded not guilty to the terrible crimes.
The extent of Alex's drug issues were uncovered by Paul and his mother a month before the murders, according to additional evidence presented in court in 2023. The son texted his father, "When you come home, we have to talk. Mom found numerous packs of drugs in your computer bag," The New York Times said. Alex claims he did not commit the killings despite the evidence and inconsistencies in his story of what happened that night. He emphasised during his testimony that "I did not shoot my wife or my son at any moment, ever," according to NPR. "I would never do anything purposefully to damage either of them," he continued.
The death of Gloria Satterfield is suspicious and appears accidental.

In 2018, a fatality took place in the Murdaugh family's Moselle residence, but it received far less attention than the subsequent fatalities connected to the family, or at least that was the initial perception. The Murdaughs' version of events at the time was that housekeeper Gloria Satterfield, who had worked for them for 24 years, had unintentionally fallen down some stairs and suffered a fatal injury from which she never fully recovered.
According to The New Yorker, Gloria's sons discovered that Alex Murdaugh had obtained a wrongful death settlement worth approximately $500,000 but kept it all for himself, casting doubt on the official narrative of Gloria's fate for a year. After coming to this sobering knowledge, the Satterfield brothers' lawyer, Eric Bland, learned that Murdaugh had also stolen the $3.8 million payoff from a liability insurance policy from them. When Nautilus Insurance learned of the evil deeds, they brought legal action against Alex and declared, "The scope of Murdaugh's depravity is without precedent in Western jurisprudence." However, that was only the beginning, as the floodgates had been opened to a long history of criminal acts committed by the eminent lawyer.
Once the many disturbing facts about the Murdaughs surfaced in 2022, Gloria's remains was unearthed to ascertain whether foul play was involved in her passing. The authorities have not yet made their results public as of this writing.
Mallory Beach died due to Paul Murdaugh's alcohol abuse.

In 2019, a tragic night when the group rode a boat down the river to the adjacent Paukie Island and returning forever impacted the lives of Paul Murdaugh and his close pals. Paul's girlfriend Morgan Doughty, his best friend Anthony Cook, and Cook's girlfriend Mallory Beach were three of the six people on the Murdaugh boat. The gang not only started drinking before the trip but continued to do so all the way there and back, stopping even at a waterfront pub.
Paul was the most drunk of them all, but he wouldn't let anyone else operate his boat, even though it was later discovered that his blood alcohol level was more than three times the legal limit. The youngest Murdaugh then made matters worse by focusing more on yelling at Morgan during a heated fight than controlling the ship. Mallory was flung overboard and eventually drowned in the water as a result of the boat's extremely risky collision with Archers Creek Bridge when no one was in control of the steering.
Mallory was missing when first responders arrived, and despite their best efforts, it would be over a week before they finally located her. Anthony waited impatiently that dreadful night and was utterly enraged at Paul. Deputy Sheriff Stephen Domino told "48 Hours," "He really wanted to rush through me to get to Paul because I guess he saw him laughing … and that just sent him off again." Paul was subsequently charged with three felony charges for his acts but died before the trial could begin.
Someone allegedly killed Stephen Smith in a hit and run.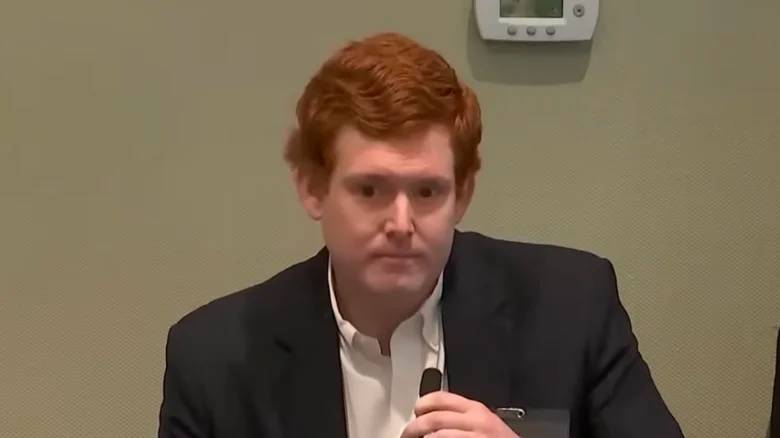 Law enforcement in South Carolina also concentrated on an earlier case that might involve yet another heinous crime perpetrated by the Murdaughs. For many years, there have been whispers in the neighbourhood that Stephen Smith's death in 2015 may have had Buster and Paul's participation. Officially, Smith was killed in an unidentified hit-and-run, but the highway patrolman who responded to the site didn't concur. He reportedly said, "I noticed no car debris, skid marks, or injuries consistent with someone being struck by a vehicle," as per The New Yorker.
The pathologist who conducted the inquiry determined that Smith's death was due to a deadly collision, despite the fact that the county coroner disagreed and doubted its possibility. But, because of how often and persistent the rumours suggested Buster in particular was responsible for his passing, many people continued to entertain the idea. The Murdaugh siblings were never questioned by the authorities, despite this.
Alex Murdaugh faced charges of embezzlement involving millions of dollars.

In addition to being on trial for the murders of his wife and son, Paul and Maggie Murdaugh, Alex has been accused of a flurry of other crimes involving widespread embezzlement over a period of time. He was forced to leave his own family's law practise in 2021 as a result of missing cash totaling hundreds of thousands of dollars that he was connected to. This was the beginning of his serious collapse. The Associated Press claimed that Alex was later disbarred after the counts of his alleged criminality quickly escalated to about 90 charges by the following year. Prosecutors claim that the discredited lawyer may have stolen a total of at least $8.5 million.
The conceivable methods by which Alex may have obtained the cash and the people he may have taken it from are far more upsetting than the theft of such a significant quantity of money. Before suffering a devastating injury or death in the family, the victims were frequently clients who were already struggling financially. He then employed a variety of techniques to steal the money won in court settlements from them.
Alex Murdaugh attempted to orchestrate his own violent death.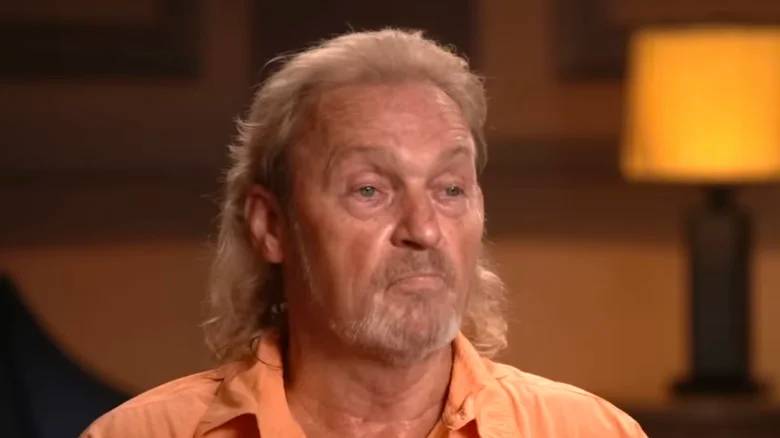 Alex made an extraordinary attempt to get out of his dreadful predicament on his own terms in 2021, just three months after Paul and Maggie Murdaugh were brutally murdered, but he failed terribly. According to the BBC, Alex planned for a former partner to kill him instead of taking his own life because he thought that his one surviving son, Buster, would not receive a benefit from his $10 million life insurance policy if he did.
He hired Curtis Edward Smith to shoot Alex with a gun while Alex pretended to repair a tyre on the side of the road to make it look like Alex was attacked. Alex suffered only a slight head wound from the planned attack, though, and the plot quickly fell apart. Both guys were charged with conspiracy after a month.
Authorities charged Alex Murdaugh with dealing narcotics.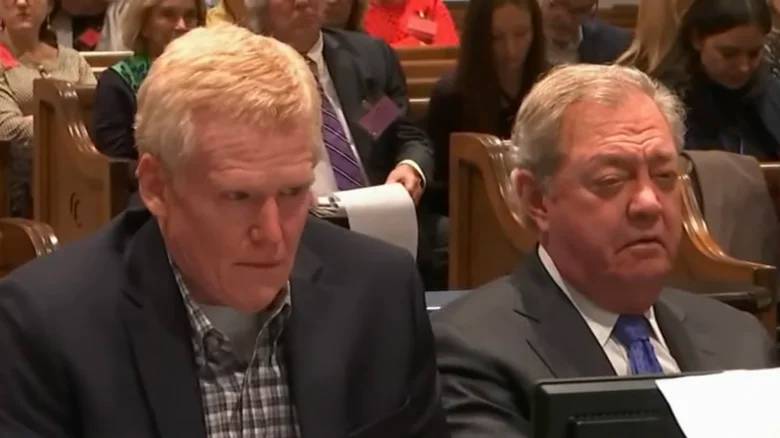 In addition to being unsuccessful, Alex Murdaugh's failed plan to have a colleague kill him sparked yet another wave of legal issues for the blacklisted attorney. It was discovered that he and his partner, Curtis Edward Smith, allegedly had a long history of cooperating in drug-related offences after they were both charged.
There is proof that Alex and Smith may have been involved in the trafficking of oxycodone in more than one South Carolina county as far back as 2013. Alex sent Smith hundreds of dubious checks over the course of the investigation, totaling an absurd $2.4 million, according to The Daily Beast. Further explanation of the illegal activity was provided in the indictment, which stated that "Murdaugh drew the checks on accounts under his control at multiple banks and made the checks payable to various versions of Smith's name, as well as to close associates of Smith. In some cases, Smith forged the endorsement of his close associates without their knowledge or consent, then endorsed the checks himself."
Paul Murdaugh was a physically abusive boyfriend.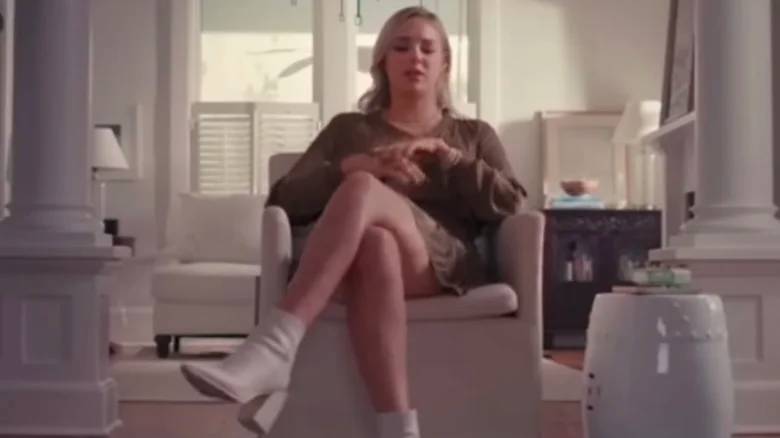 The harsh way Paul Murdaugh treated his fiancée Morgan Doughty was the worst thing the public knew about him before Mallory Beach tragically perished as a result of his deeds. Morgan goes into graphic detail regarding Paul's abusive behaviour in the docuseries "Murdaugh Murders: A Southern Scandal," which was covered by The Mirror. Murdaugh was not just a verbally abusive partner, but he occasionally used physical force against her as well, especially after binge drinking. Predictably, he displayed this very dark side of himself when he smacked and spit on Morgan during a quarrel, just before the tragic boat crash.
Also, Paul had mistreated Morgan before. One of the most egregious examples occurred after the family celebrated Buster Murdaugh's graduation. There had been earlier occurrences that were blatantly red lights for her to leave him. She sobbed as she described the terrifying event, "We were staying at a hotel. He had been so drunk. We finally got into bed and for some reason, Paul kept kicking me. I yelled at him, and he got on top of me, and I just remember him screaming, "I told you to shut up!" He was holding down my throat. I just remember that he punched me really hard in the knee."
Alex Murdaugh faced an indictment for tax evasion.

Although though the last charge Alex Murdaugh faces in court seems modest, it is nonetheless a serious offence. According to CNN, Alex was charged with nine charges of tax evasion in 2022 for failing to disclose $6.9 million in income between 2011 and 2019. As stated in the indictment, "The funds gained through Murdaugh's continuous illicit behaviour were converted to personal use, and as such, are considered earned income," hence the fact that the revenue came from money that he stole was of little concern to the prosecutors.
With almost 100 charges altogether across all lawsuits, even if Alex is only found guilty of some of them, he might still face harsh penalties. The fresh charges bring the total number of lawsuits to about 100. Hence, the fresh counts did not significantly change the situation, but the $486,000 in state taxes he still owes is not negligible.
The Murdaughs provided liquor to young teenagers.

The Murdaugh parents were "ok with us drinking. They'd always get us alcohol," Morgan Doughty revealed in the first episode of the Netflix docuseries "Murdaugh Murders: A Southern Scandal," going on to describe how Alex Murdaugh not only gave out hard liquor to Paul and his friends from his office at the law firm but also had plenty stocked up and available in their home as well. The students claim that this all started during their first year of high school.
When Morgan attempted to speak with Maggie Murdaugh out of worry for Paul, she did not appear to be bothered by the excessive drinking. But, Bill, Morgan's father, was not yet aware of how terrible the situation had grown and vehemently disapproved of that kind of behaviour. Years later, he came to the terrifying realisation that Paul had undoubtedly endured a terrible event and remarked, "You drink like that to escape something."
Paul Murdaugh exhibited a dark alter ego when intoxicated.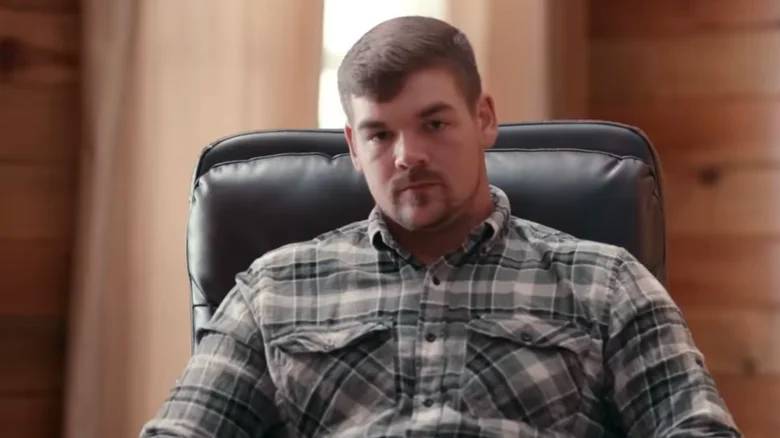 The people who knew Paul Murdaugh best were fully aware of his dark side, which was much more pronounced when he drank excessively. The younger Murdaugh actually acted so differently and strangely at times that his closest friends even gave his drunken alter ego the moniker Timmy.
According to The New Yorker, one of Paul's buddies who testified about how they all interacted with him when he was too drunk said, "When they can see he's drunk, somebody will say, "All right. Here comes Timmy. We had to go." Paul was obviously dangerous to be around when he was in that frame of mind, which makes the 2019 tragic boat crash all the more troubling given that he had gotten to that terrible degree of intoxication and there was no way to get away from him before it was too late.
Being a binge-watcher himself, finding Content to write about comes naturally to Divesh. From Anime to Trending Netflix Series and Celebrity News, he covers every detail and always find the right sources for his research.