13 Netflix Movies With Impressive Plot Twists : For Cinema Lovers
Maybe you've seen House of Cards, Black Mirror, or Stranger Things on Netflix, along with a slew of other famous shows. However, the good news is that this large streaming service continues to wow its audience with feature films that win significant awards and garner rave reviews.
We decided to browse through the whole Netflix movie catalog and were startled to discover that most of the company's full-length feature films haven't gotten nearly as much attention as its TV shows. Here are some really good movies on Netflix with great plot twist that'll definitely impress the cinema-lover in you :
6 Underground (2019)
Turgistan's dictator suppresses a riot by employing chemical weapons on his people. The entire world is watching. However, an American billionaire decides to assemble a force of mercenaries to depose Turgistan's brutal overlords.
Amanda Knox (2016)
This is an interesting documentary on the high-profile case of Amanda Knox, who was sentenced to prison in 2009 by an Italian court for killing her neighbor. The girl was eventually liberated after several trials and several years in prison.
Cart (2014)
A single mother works in a large supermarket and is just scraping by. She's a temporary employee, so she tries to relax by telling herself that she'll be recruited soon and start earning a greater pay. She and her coworkers, on the other hand, are fired. And it is at this point that she begins a ferocious campaign for women's rights.
The Discovery (2017)
Thomas Harbor, a scientist, established that there is life after death. As a result, many people around the world are turning to suicide in the hopes of finding relief in the afterlife. Will, the scientist's son, meets a girl named Isla on his way to his father's experimental center. He delivers the child to his father after saving her from drowning.
Divines (2016)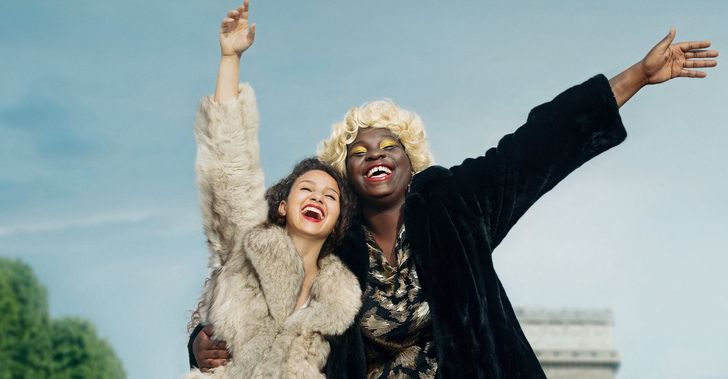 Dounia, a young schoolgirl, lives in the slums with her alcoholic mother. They plan to get out of poverty together, with the help of her best friend Maimouna, no matter what it takes. The females begin to steal and engage in illicit activities. They would only realize later that it was a ruse to get cash.
Dolemite Is My Name (2019)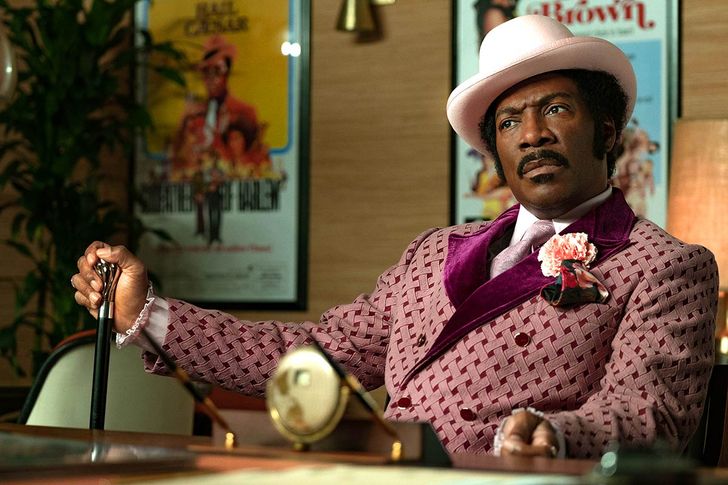 This is a biographical film about the life of Rudy Ray Moore, a comic who was brilliantly portrayed by Eddie Murphy. The film is set in the 1970s, and Rudy Moore is attempting to get his songs heard on the radio. Following the failure of these initiatives, he changes his focus and seeks assistance from nearby homeless people.
First They Killed My Father (2017)
This film was directed by Angelina Jolie. The film is based on the autobiography of Loung Ung, a human rights activist and writer who describes the horrors she and her people faced during the Khmer Rouge's reign of terror in Cambodia.
The King (2019)
During the Hundred Years' War, the film is set in England. King Henry IV dies, and his son, Prince Hal of Wales, who led a renegade lifestyle, ascends to the throne. Henry V, the new king, proved to be a successful ruler, putting down all rebellions and conspiracies smoothly.
The Laundromat (2019)
A modest boat voyage is taken by an old couple, but the ship is wrecked, and many people, including Ellen's spouse, perish. The retiree launches her own investigation while trying to obtain her insurance claim, during which she discovers a report on the businessman's previous crimes.
Live Twice, Love Once (2019)
Emilio, a former math professor, has suddenly begun to withdraw from his environment. His relationship with his daughter becomes strained, and his Alzheimer's condition hinders him from living a happy, loving life.
Mirage (2018)
Vera, her husband, and their daughter are relocating to a new residence. A time-lapse occurs shortly after a heavy thunderstorm. The girl will have to rescue the life of a boy who used to dwell in this house 25 years ago. The scenario is exacerbated further by the altered present, in which her spouse is unfamiliar with her and her daughter has not yet been born.
Our Souls at Night (2017)
The film adaptation of Kent Haruf's novel of the same name is titled Our Souls at Night. It's the story of two elderly neighbours whose spouses have passed away and whose children have long since abandoned them. To escape loneliness, they pay visits to one another, learning more and more about one another. Addie soon invites Louis to join them in cheering up their lonely nights.
Private Life (2018)
Richard and Rachel's marriage is going to implode due to their inability to conceive children. The couple attempted a variety of strategies to conceive, but none of them worked. After meeting a girl named Sadie, who teaches them to look at life from a different perspective, their lives alter dramatically.
Have you seen any of the films on this list? Perhaps you've compiled your own list of wonderful Netflix finds. Please send them to us.
Disclaimer : The copyright to all the Images in this post belongs to the respective platforms (should any problem arise, you can mail us for credits). Also, some of the movies or Tv series mentioned in this post might not be available in your country, so don't get disheartened . There are lots of options to watch for all of us.