Shia LaBeouf has come a long way since the days of Even Stevens, the Disney Channel Original Series for which he won a Daytime Emmy. Now, he has gone from being a child actor at Disney to being a full-fledged artist, actor, and filmmaker. LaBeouf is also a well-known interviewee in the Prime Video documentary A Man Named Scott, which is about the rapper Kid Cudi. LaBeouf and Kid Cudi worked together on a short film called "Maniac" in 2011.
If you like Shia LaBeouf's work or are just curious about it, you'll be glad to know that we've added more information and improved the quality of this article.
LaBeouf's first movie role was in The Christmas Path, which came out in 1998. Since then, he has been in a number of movies that did well at the box office and with critics. His actions have also made him a bit of a bad name. Here is a list of Shia LaBeouf's best movies.
American Honey (2016)
A young woman with nothing to lose joins a travelling magazine sales crew. As she moves around the Midwest, she gets caught up in a whirlwind of hard partying, breaking the law, and young love. American Honey is an epic road drama movie that came out in 2016 and was written and directed by the well-known British filmmaker Andrea Arnold. Riley Keough also stars in the movie. LaBeouf told Variety while promoting the movie:
"I don't think I'd be working with the directors I've been working with if I hadn't messed up a bit. They wanted a f–king fireball. They wanted a loose cannon. I'm learning how to turn my "crazy" into something I can shape and deliver on the day.
The film was chosen to compete for the Palme d'Or at the 2016 Cannes Film Festival, where it won the Jury Prize. It got good reviews, and Lane's debut performance, as well as those of LaBeouf and Keough, were singled out for praise. American Honey was nominated for Best British Film at the 70th BAFTA Awards. Overall, American Honey was praised for being real and up-to-date, and the chemistry between Lane and LaBeouf was praised in particular.
Borg vs. McEnroe (2017)
It is the Wimbledon tennis tournament of 1980. Bjorn Borg is the best tennis player in the world and has won Wimbledon more times than anyone else. He has won the tournament four times in a row. If he were to win it a fifth time in a row, it would be a first in the world. John McEnroe, a new player on the tennis scene, poses a serious threat to Borg's hopes of winning the title.
The 2017 biographical sports drama film Borg vs. McEnroe is about the famous rivalry between two professional tennis players at Wimbledon. Their match in the men's singles final was one of the most exciting tennis matches of all time. The movie opened the 2017 Toronto International Film Festival. The camera work and acting were praised, and LaBeouf's performance as John McEnroe was called the best of his career.
Disturbia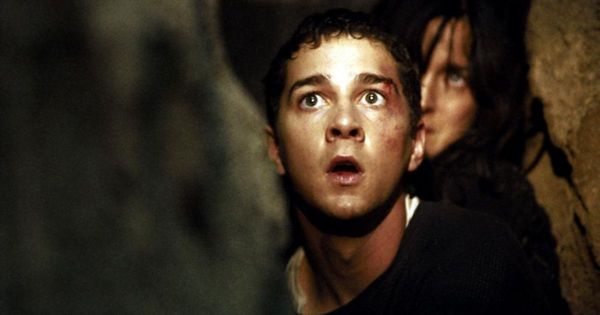 The 2007 movie Disturbia was based on Alfred Hitchcock's classic movie Rear Window. It was never going to be able to live up to the original, which was so unique and well-known. In the thriller-mystery movie, Kale Brecht, a teenager who has been grounded, decides to spy on his neighbours and ends up seeing a murder.
Fury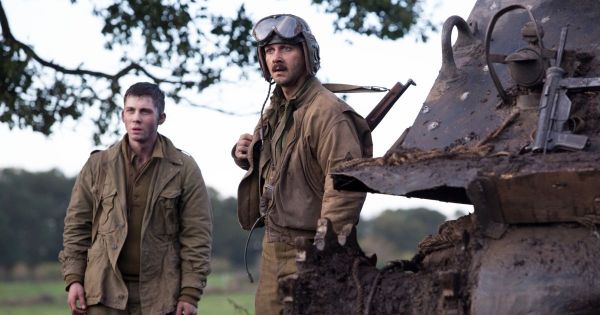 As one of the most underrated war movies of the 2010s, Fury, starring Brad Pitt, John Bernthal, Michael Pea, and, of course, Shia LaBeouf, is a full-frontal American war machine that embodies those archetypal traits of in-your-face patriotism, that hyper-masculine expectation of "sucking it up" in the face of trouble, and that collective motto of "we're all in this together."
During WWII, the movie shows how a tank division tries to get through Nazi-controlled France. With a new member who is afraid and a leader who is not afraid, the group must move through dangerous territory.
Holes
The movie Holes is based on Louis Sachar's 1998 book of the same name. It is a sweet coming-of-age story about a boy named Stanley Yelnats (Shia LaBeouf) who is wrongly accused of theft and sent to the harsh Camp Green Lake detention centre. Here, they and other boys in the same situation are forced to dig holes in the sweltering desert for a reason they don't know. Holes is a great adventure movie for the whole family, and LaBeouf's magnetic screen persona is hard to resist.
Honey Boy (2019)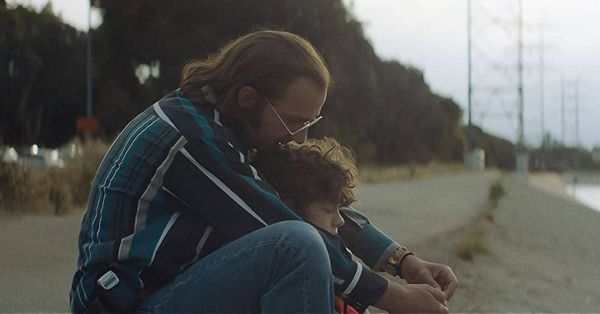 Alma Har'el brings to life a young actor's troubled childhood and early adult years as he tries to make up with his father through movies and dreams. The screenplay was written by LaBeouf himself and was based on his own life. Honey Boy is a story about how LaBeouf rose to fame as a child, went to rehab, and got better. Noah Jupe and Lucas Hedges both play the actor at different points in his career. LaBeouf told Entertainment Weekly what it was like to work with Hedges:
"Lucas is far and away the best person I've ever seen on the other side of the table from me. He's very scary."
LaBeouf played a version of his own father, which was a risky thing to do. In motel home, the artist and musician FKA Twigs makes her first appearance in a full-length movie. She plays the young Otis's neighbour and friend. LaBeouf wrote the script at first as a way to help him get better while he was in rehab. In March 2018, the project was announced, and the cast was put together over the next two months. Honey Boy was shown for the first time at the Sundance Film Festival in 2019, and Amazon Studios then put it out in theatres. Critics liked the film, especially how insightful, vulnerable, and emotional it was. They also liked how Har'el directed it and how the actors played their parts, especially LaBeouf.
Indiana Jones and the Kingdom of the Crystal Skull
It's weird to think that Shia LaBeouf wasn't even born when the first movie in this famous adventure series came out. Even though Indiana Jones's return in Kingdom of the Crystal Skull wasn't as good as his three movies from the 1980s, the movie gets a bad rap. Many people are angry about it, even though some people think it's a good movie. Mutt Williams, who is played by LaBeouf, is a key character. He helps Harrison Ford's Indiana Jones find out where the crystal skulls came from.
Lawless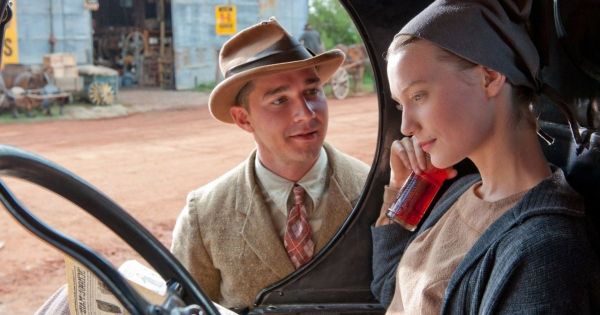 In the 2012 crime drama Lawless, LaBeouf stars with Tom Hardy and Jason Clarke, who play brothers on screen. The movie is about the Bondurant brothers, who run a bootlegging business in Virginia during the Prohibition era. They get into trouble when they refuse to pay bribes to the different arms of the law. Shia LaBeouf does a great job as the youngest brother, the cowardly Jack.
Pieces of a Woman (2020)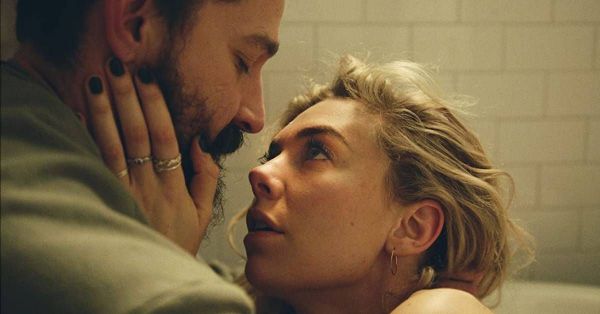 Martha (Vanessa Kirby) and Sean (Shia LaBeouf) are about to become parents and live in Boston. When a home birth goes wrong, their lives change. So begins a year-long journey for Martha, who has to deal with her grief while dealing with her husband and her controlling mother (Ellen Burstyn), as well as the birthing specialist who is hated by the public (Molly Parker). Pieces of a Woman is the story of a woman who learns to live with her loss. It is a very personal, painful, and ultimately transcendent story.
Sarah Snook, Iliza Shlesinger, and Benny Safdie are also in the movie (Licorice Pizza). Martin Scorsese and Sam Levinson were the executive producers for this powerful movie, which is partly based on the same-named stage play by Mundruczó and Wéber. It was first shown at the Venice International Film Festival in September 2020, and Kirby won the Volpi Cup for Best Actress. It came out in some theatres in December of that year, and then Netflix got it in January of 2021.
Even though some parts of the plot were criticised, the movie became known for its impressively long take birth scene at the beginning and Kirby and LaBeouf's undeniable chemistry. Kirby was nominated for an Academy Award, a BAFTA, a SAG, a Critics' Choice, and a Golden Globe for her performance. In the movie, it's hard to watch LaBeouf's character go downhill, which is a testament to how well he plays the part.
The Peanut Butter Falcon (2019)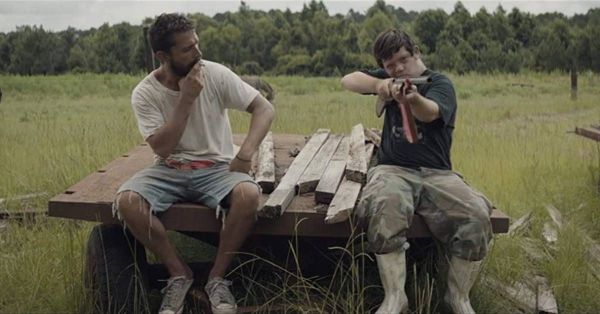 The Peanut Butter Falcon is a well-known adventure story set in the modern world of Mark Twain. It starts with Zak (Zack Gottsagen), a young man with Down syndrome, running away from a nursing home to follow his dream of becoming a professional wrestler. Tyler (LaBeouf), a small-time criminal on the run, becomes Zak's coach and friend in a way that neither of them could have planned. Together, they avoid being caught, drink whisky, catch fish, and try to get Dakota Johnson's character, Eleanor, to join them.
The veteran actors Bruce Dern, Jon Bernthal, and Thomas Haden Church also star in the film, which had its world premiere at South by Southwest in 2019 and was only shown in a few U.S. theatres. It became a surprise hit and made over $23 million, making it the highest-grossing independent film of the year. Critics liked how charming, warm, and interesting it was. LaBeouf's chemistry with both the newcomer Gottsagen and the veteran Johnson is what sets the pace. His performance on its own is electric.
Our Team DCS includes 5 different writers proficient in English and research based Content Writing. We allow them and encourage them to follow the Entertainment news all day long. Our posts, listicles and even the exclusives are a result of their hard work.