The sitcom "Call Me Kat," created by Darlene Hunt, centers on a middle-aged single woman named Kat who wants to follow her own path in life without giving a damn about what her mother or society thinks of her. She feels that having everything in life is not necessary for happiness. With Cheyenne Jackson, Kyla Pratt, and Julian Gant serving as the supporting cast, it has Mayim Bialik as the lead.
Kat fights against both society and her mother, who is concerned for her welfare. She resigns from her position as a lecturer at the University of Louisville and opens a cat cafe in the neighborhood with the funds her parents had set up for her wedding. Here are some additional programs you might like viewing if you liked "Call Me Kat." The majority of these programs that are comparable to "Call Me Kat" are available on Netflix, Hulu, or Amazon Prime.
Great News (2017-2018)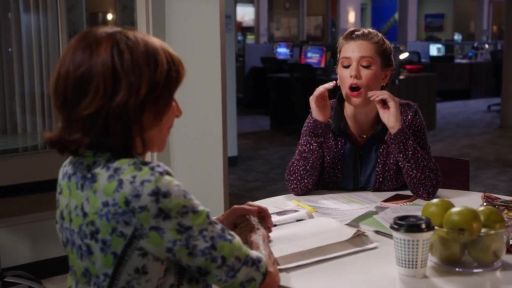 In "Great News," the mother-daughter bond is the main theme. As a producer for the news program "The Breakdown," Katie is surprised when her mother, Carol, begins her internship at the station. When Katie's mother started working for her, everything in her world completely changed. The comedy-filled narrative of the show has Katie and Carol attempting to juggle their personal and professional lives while Katie makes a valiant effort to get her mother dismissed from the internship.
Both shows deal with a mother-daughter connection as a central element. Similar like Kat, who tries to live her life independently and without interference from Sheila, Katie tries to live her professional life without her mother's continual criticism.
Fleabag (2016-2019)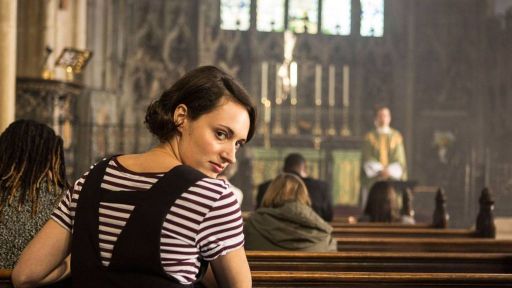 It is about a sarcastic woman in "Fleabag." She has no filter, and we watch as she navigates London's dating scene and daily life. She tries to deal with catastrophes at the same time. Fleabag, who is frequently enraged and grieving, wants to help, but the woman consistently rejects him or her. One thing must be said: Fleabag maintains her swagger throughout it all, even when things get difficult.
The story of the Londoner who must deal with the loss of her closest friend while balancing her troubled family, her own business, and a string of unsatisfying, masochistic relationships has come a long way in "Fleabag." The basic ideas of having a business and not caring what people think about you and leading an independent life while people around you continuously critique you are the same even though the themes of the two episodes are extremely different.
Mom (2013-2021)
In the television series Mom, Christy Plunkett (Anna Faris), a single mother who struggled with addiction and alcoholism, decides to start over in Napa, California, where she works as a waitress and attends meetings of Alcoholics Anonymous. Her mother, Bonnie Plunkett (Allison Janney), is a former addict. In the end, Christy returns to school and follows her dream of becoming a lawyer, while Bonnie falls in love with and weds William Fichtner's character, Adam Janikowski, a retired stuntman.
In both series, Kat and Christy's mothers, Sheila and Bonnie, criticize them for leading unusual lives and failing to live up to their standards. They are self-sufficient and unafraid of remaining unmarried. Both shows feature humorous scenes featuring mother-daughter arguments.
Pivoting (2022)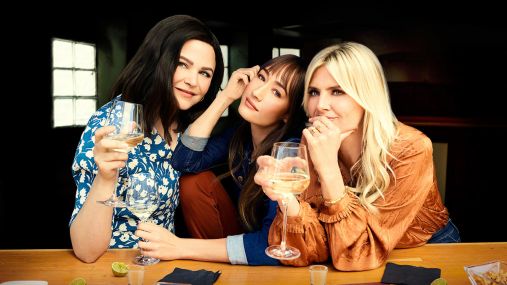 The comedy series "Pivoting" on Fox offers an intriguing perspective on bereavement. It was created by Liz Astrof. After a buddy passes away tragically, a humorously endearing journey of friendship and self-discovery ensues. Due to its hilarious timing and captivating plotlines, "Pivoting" is a joy to watch. Even though it's a comedy-drama, the show expertly illustrates the lesson that it's never too late! Life is too short to live with regrets, so you shouldn't give up seeking pleasure regardless of your age or aspirations.
The three, Amy, Jodie, and Sarah, don't allow anything stand in their way of achieving their goals. It's never too late to accomplish things that make you happy, is the lesson that may be taken away from seeing any of the presentations. Similar to the three characters in "Pivoting," Kat quits her lucrative position as a professor at a top university to pursue her goal of founding a cat cafe.
Samantha Who? (2007-2009)
Samantha Newly, a 30-year-old vice president of a real estate company who experiences retrograde amnesia as a result of a hit-and-run accident, is the main character of "Samantha Who?" She gradually comes to terms with the fact that she had been rude and self-centered to her family and friends prior to becoming hurt. She decides to make a change as a result and improve her relationship with others around her. Since Samantha too has a mother who is very involved in her life, fans of "Call Me Kat" will appreciate this program. Both Kat and Samantha make an effort to alter their lives' direction and lead independent lives free from their mothers' meddling.
Shrill (2019-2021)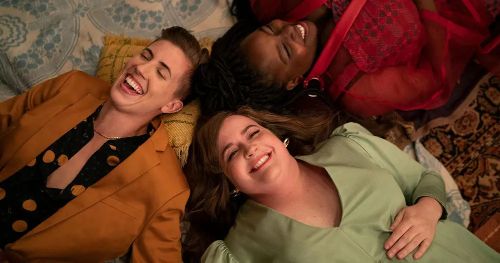 Based on Lindy West's book "Shrill: Notes from a Loud Woman," "Shrill" is a Hulu original series. The main character of the show is an overweight young woman named Annie, who is continuously faced with a number of difficulties in life. She is a strong-willed lady, though, and she has resolved to ignore her appearance while working to enhance every other part of her life.
As Annie struggles to become a successful journalist while overcoming many personal and professional obstacles, we watch her in action. She handles the fatphobic remarks that are directed at her virtually on a daily basis in a manner similar to how Kat handles the stereotype of the "mad cat lady." In their respective games, the heroes are both headstrong characters who ignore criticism of their personal lives.
The Mindy Project (2012-2017)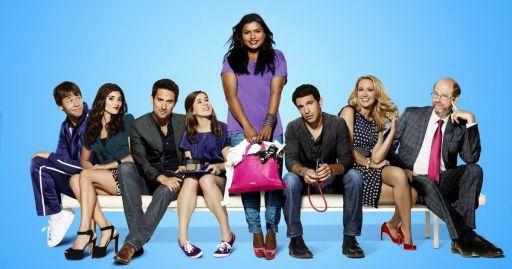 The romantic comedy series "The Mindy Project" was produced by Mindy Kaling. The show centers on Mindy Lahiri, a New York City-based obstetrician/gynecologist who strives to strike a balance between her personal and professional lives. Mindy has a modest practice that she splits with a few other medical professionals who aren't particularly pleasant.
Kat and Mindy have different traits in common. Both main characters are content with their lives and don't blame being alone on themselves. Although Mindy has been in different relationships, the fact that she has her own business and doesn't give a damn what people think of her way of life makes Kat and Mindy quite similar.
The New Adventures of Old Christine (2006-2010)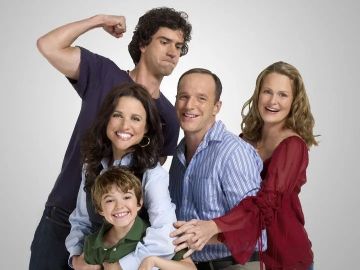 The Old New Adventures The loving, humorous, and astute qualities of Christine make it stand out among comedies about families. It centers on neurotic mother and proprietor of a women's gym Christine Campbell, who constantly struggles to keep up with those around her. While dealing with other parents who are wealthier than she is, she is doing her best to raise her child.
Christine and her ex-husband Richard get along well. While trying to figure out how to get past her divorce, Christine suffers throughout the episodes as she looks for her true mate. Christine is independent and free-spirited, similar to Kat in "Call Me Kat."
Our Team DCS includes 5 different writers proficient in English and research based Content Writing. We allow them and encourage them to follow the Entertainment news all day long. Our posts, listicles and even the exclusives are a result of their hard work.