The British documentary series "Clarkson's Farm" is about broadcaster and journalist Jeremy Clarkson, who is out of his element running the Diddly Squat Farm. People say that the show is interesting, funny, and educational all at the same time. But Jeremy is not on this journey by himself. He works with other experienced farmers who sometimes talk with him in a friendly way.
The charming life of farmers is shown beautifully by director Gavin Whitehead, and the show is a great escape from our concrete jungles. If you've been looking for another escape with farms, greenery, and chickens, here's a list of shows that fit the bill. Most of these shows, such as "Clarkson's Farm," are available on Netflix, Amazon Prime, and Hulu.
Born Mucky: Life on the Farm (2020-)
The book "Born Mucky: Life on the Farm" shows how three traditional farmers live. Each of them has a family to take care of and money to make, but the challenges of their jobs make it hard for them to live off the grid. The show was made by several directors working together to show how rough farming can be. If you liked watching the skilled farmers on "Clarkson's Farm" go about their day knowing what they were doing, this series will blow you away.
City Life To Country Life (2020)
"City Life to Country Life" is a mini-documentary series that follows four brave British families who don't want to live the modern way of going to work from 9 to 5, saving money for retirement, and dying. Instead, they are living in the country and making the most of every moment. The show is directed by Nicola Tremain and Adam Darke. Fans of "Clarkson's Farm" who liked the way the country looked will love how the two have captured the beauty of village life.
Country Life for Half the Price (2020)
The show "A Country Life for Half the Price" is about families who move to the country to get away from the high prices and busy lives of the city. In each episode, a different family looks for their perfect home in the beautiful countryside of Britain on a much smaller budget than they would need to in the city.
As the families get used to a slower pace of life and learn to enjoy the opportunities and quirks of their new surroundings, the show gives an intimate look at the pros and cons of living in the country. Fans of "Clarkson's Farm" should definitely watch this show to learn more about how hard farming is for most people.
Farmen (2001-)
In the Swedish reality show "Farmen," six women and six men live on a farm without any of the modern comforts. They have to get their own water, grow their own food, and find their own ways to have fun since they don't have cell phones or TVs. This franchise started in Sweden and has since spread to many other places around the world. The show is also called "Farmen Afrika," and it has a more competitive feel than "Clarkson's Farm," where contestants don't have to worry about much.
Gourmet Farmer (2010-)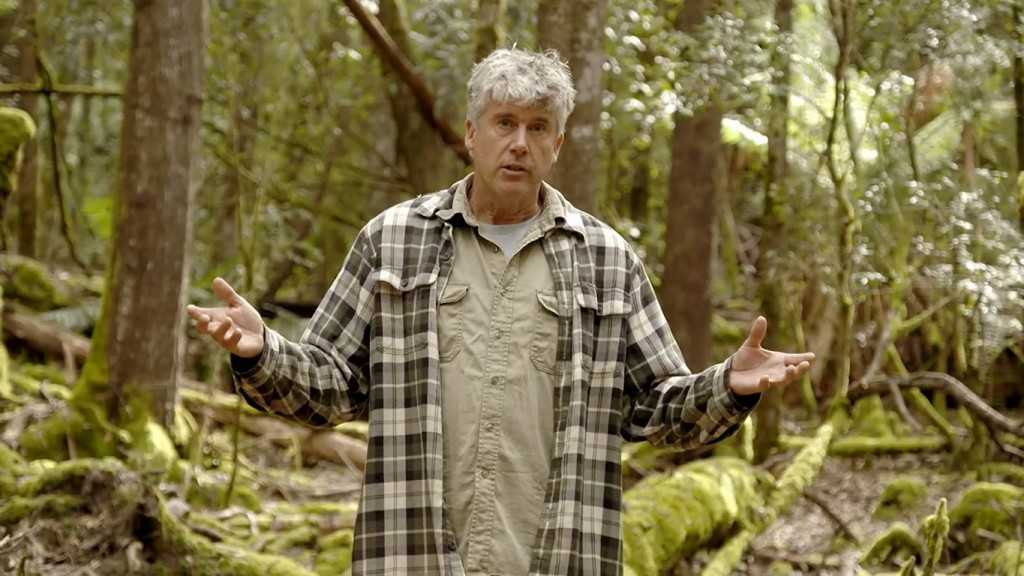 Matthew Evans, Australia's best-known food critic, has given up his city life to live on a small farm in Tasmania. In this new place, he will have to learn the skills and knowledge he needs to grow and raise his own food from scratch. The show is run by four talented directors who do a great job of showing the problems farmers face. Like "Clarkson's Farm," this show has a funny, inexperienced host who tries to make sense of life on a farm.
Matt Baker: Our Farm in the Dales (2021-)
After his mother dies in an accident, Matt Baker moves with his wife and kids to the Durham hills to live on the sheep farm his family owns. The family tries to get used to living in the country while also taking care of a baby. The majority of "Matt Baker: Our Farm in the Dales" is directed by Matt himself. It's great for "Clarkson's Farm" fans who want to see a family take charge and learn new ways to farm.
My Dream Farm (2010-)
"My Dream Farm" is a British reality show about people who left their normal lives in the city to find something more meaningful. The people decide to help out. Farming a shot, and the newbies are taught by Monty Don, who acts as a mentor. He helps you in a way that doesn't make you feel bad, which makes you like him even more. At the center of both shows is a broadcaster who has more than one skill, which just makes the show more wholesome.
This Farming Life (2016-2022)
"The Farming Life," a BBC documentary, shows the struggles and successes of farmers. On the show, there are five different traditional farming families, each with their own problems and ways of dealing with them. They live in beautiful, remote parts of Scotland and are able to take care of themselves. Steven Todd is in charge of the series, which is a must-see for anyone who likes seeing Clarkson deal with problems on his farm because "The Farming Life" gives you a whole new look at the problems that farmers face.
Our Team DCS includes 5 different writers proficient in English and research based Content Writing. We allow them and encourage them to follow the Entertainment news all day long. Our posts, listicles and even the exclusives are a result of their hard work.