Virat Kohli "Officially" Steps Down As Indian T20I Captain, Posts A Sentimental Post On Instagram
First things first, it is official, Virat Kohli has officially stepped down as Indian Captain from T20Is, however, he'll still be leading Team India in the upcoming T20 World Cup.
A few Moments ago, Virat Kohli made it official from his Instagram account that he won't be captaining the Indian side post the T20 World. The post does not say who is going to be the next captain but it's most likely going to be Rohit Sharma.
As it Happened :
Earlier it was mentioned by some officials (unofficially ) that India's captain Virat Kohli is likely to step down as skipper of the limited-overs format, as per a report in TOI. Rohit Sharma could take over the reins from Virat Kohli. These changes in the team will be done after the T20 World Cup ends. Captain Kohli will continue being the captain of the Indian Test team but will step down as T20I and ODI captain.

It was said that, Virat Kohli himself will make the big announcement of stepping down as the white-ball captain. "Virat himself will make the announcement. He is of the view that he needs to concentrate on his batting and go back to becoming what he's always been — the best batsman in the world," the TOI report has quoted BCCI sources.
Here is what Virat Kohli Tweeted :
View this post on Instagram
He Wrote in his Post :
I have been fortunate enough to not only represent India but also lead
the Indian Cricket Team to my utmost capability. I thank everyone who
has supported me in my journey as the Captain of the Indian Cricket
Team. I couldn't have done it without them – the boys, the support staff,
the selection committee, my coaches and each and every Indian who
prayed for us to win.
Understanding workload is a very important thing and considering my
immense workload over the last 8-9 years playing all 3 formats and
captaining regularly for last 5-6 years, I feel I need to give myself space
to be fully ready to lead the Indian Team in Test and ODI Cricket. I
have given everything to the Team during my time as T20 Captain and
I will continue to do so for the T20 Team as a batsman moving forward.
Of course, arriving at this decision took a lot of time. After a lot of
contemplation and discussions with my close people, Ravi bhai and also
Rohit, who have been an essential part of the leadership group, I've
decided to step down as the T20 Captain after this T20 World Cup in
Dubai in October. I have also spoken to the secretary Mr Jay Shah and
the President of BCCI Mr Sourav Ganguly along with all the selectors
about the same. I will continue to serve Indian Cricket and the Indian
Team to the best of my ability.
– Virat Kohli
Why Virat Kohli Stepped Down as Indian Captain :
Virat Kohli has been on a roll as Indian Team captain in the whites but his inability to win under tough situations in T20 has been questioned many times. On the the other hand Rohit Sharma has proven himself to be a worthy T20 Captain both in IPL and in T20Is. Under Rohit Sharma India has won multiple series and even the Asia Cup when Virat Kohli was rested.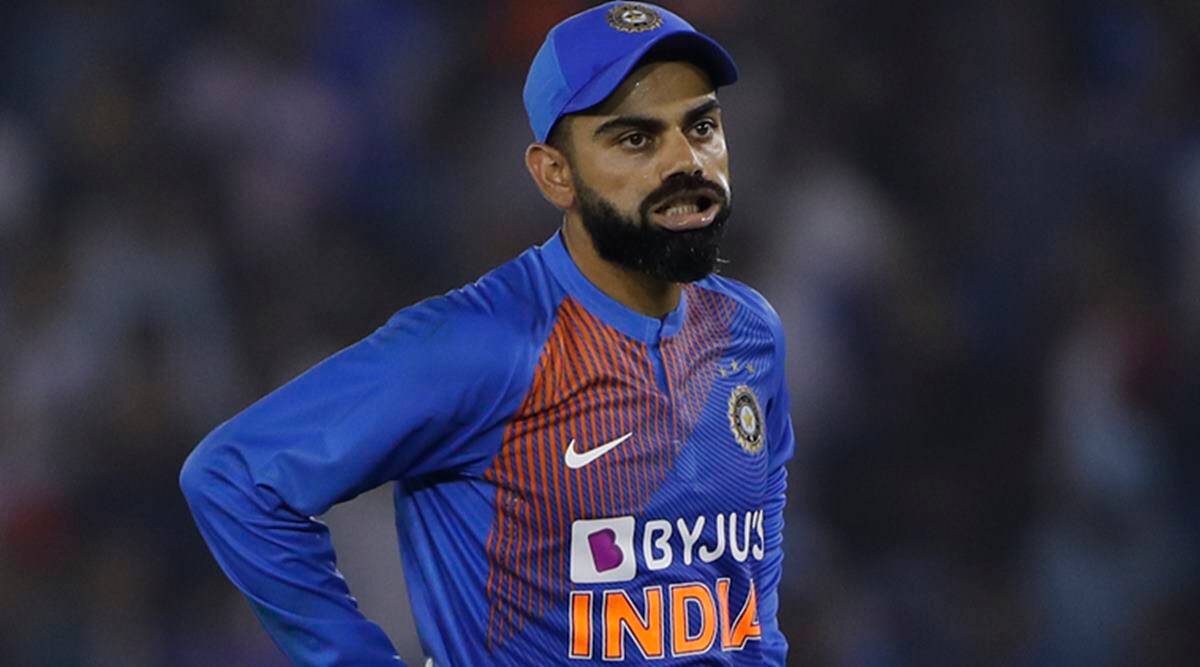 Another reason is the workload division. Virat Kohli is the only Captain in world Cricket who captains the team in all three formats. Practically speaking it does take a toll on an individual when team loses. The decision of Kohli to step down is not a rash decision, it has been in discussions for a while now.
Virat Kohli's Performance as a Captain :
Kohli's Performance as India Captain across all formats
Test Matches – Played 65 / Won 38
ODI's – Played 95 / Won 65
T20's – Played 45 / Won 29
As you can see above, Kohli's record as a captain has been good even in the limited-overs format. In fact, since 2018 Virat Kohli has taken India to some memorable Test victories.
Why Rohit Sharma?
Rohit Sharma's record as the captain of Mumbai Indians in the IPL has been phenomenal. He lead the MI team to glory five times in eight years. He won the IPL as Mi captain in 2013, 2015, 2017, 2019 and 2020.
Rohit has won 8 out of 10 ODIs that he has captained so far. while he has won 15 out of 19 T20I matches as captain of India.