A martial arts historical drama series called Max's "Warrior" was created from an original idea and treatment by Bruce Lee. The plot centres on Ah Sahm (Andrew Koji), a talented martial artist who travels in San Francisco from China in quest of his sister and gets caught up in the Tong Wars of the late 1870s. Ah Sham must make the most important decision of his life in the season 3 finale, "A Window of F*cking Opportunity," when he must decide between his sister Mai Ling and his brothers Hop Wei. For Lai and the other girls, Ah Toy and Nellie exact retribution on Strickland. It appears that Buckley does not fully understand the new woman in his life. Lee is the co-leader of a raid in Chinatown in the meantime. Here is all the information you might need on the conclusion of "Warrior" season 3 episode 10. Spoilers follow.
Warrior Season 3 Episode 10 Recap
The season 4 finale of "Warrior" has a strong emphasis on retaliation and justice. Mai Ling visits Eliza Pendleton, the wealthy socialite she made a friend with earlier in the season, to start the episode. After Eliza saw her husband and Mai Ling in what she ostensibly believed to be a derogatory situation, their friendship strained. Eliza, who is aware of Mai Ling's identity, is horrified to see the other woman at her house and genuinely believes that she will pass away this evening. Eliza's activities put her in jail and made her subject to torture, but to her astonishment and that of the viewer, Mai Ling doesn't murder her. The other lady is given a knife by Mai Ling in order to force her to confront the fact that her husband is a philanderer and to arm her against him in the future.
Nellie and Ah Toy break into Strickland's house while he is home alone. Even though he vanquished Lai, despite being a veteran in battle, he cannot stand a chance against Ah Toy. Bill and Leary arrive just after Ah Toy kills him, with the Irish thug turned mass leader wanting vengeance. Leary and Bill are forced to dispose of Strickland's body since Nellie and Ah Toy are on the run and they will eventually link Leary to the man's murder. They burn Strickland in the incinerator of the cement mill, but they are aware that the situation is still not done. People will have questions when someone goes missing unexpectedly, like Strickland did. Ah Toy allows herself to grieve elsewhere for the first time since Lai and the other girls' deaths.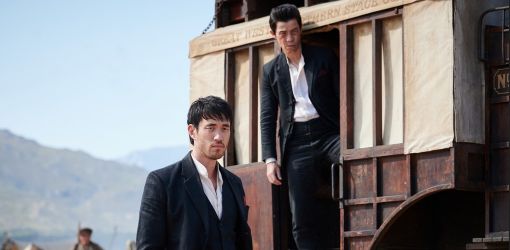 Max Buckley and Catherine are out together on the street when the latter implores Buckley to think beyond his term as mayor. Image credit: David Bloomer/Max Buckley and Catherine. Given what we know about the man, Buckley is innately pessimistic, and with good reason. He doesn't know that Catherine and his political aide, Stewart Gumm, are having an affair, but he appears to be very optimistic about a future together.
Given that Buckley keeps the police out of that area of Chinatown, Bill is hesitant to allow the Secret Service to raid the Long Zii zone, but Moseley and Lee persuade him. Bill explains to Buckley that his major responsibility is to ensure Mai Ling's freedom. He corrects her for not include him in her plans and says that, although being highly clever, she can be quite short-sighted, something Mai Ling can only concur with.
Ah Sahm previously agreed to the Secret Service's requirements of allowing them to see the location of the plates in exchange for Yan Mi's release. The drug trafficking organisation operating out of Barbary Coast also turns up, alerted by Chao (Hoon Lee), turning the struggle for the plates into a three-way conflict between them, Hop Wei, and the law enforcement.
Ah Sahm kills the head of the Barbary Coast drug trafficking gang and gives the plates to Lee after a vicious battle in which both sides suffer heavy casualties. He gets punched out cold by a police officer waiting outside as he leaves. Hong steps in to save him and returns him to the Hop Wei headquarters.
Moseley makes good on his promise to Lee to have his record cleared, receives his plates back, and departs San Francisco with joy. Later, Lee and Abigail travel to see Bill's family, during which time Lee hesitantly declares his intention to eventually reenlist in the police.
Warrior Season 3 Episode 10 Ending: Who Does Ah Sahm Choose between His Brothers in Hop Wei and Mai Ling?
Several hours had passed by the time Ah Sahm awakens, and he finds Hop Wei getting ready for something. Before learning that Young Jun thinks Mai Ling is responsible for the raid, he originally believes they want to find Yan Mi. The leader of Hop Wei is aware that Mai Ling is at her most vulnerable right now and that even Li Yong has left her side. He comes to the conclusion that now is the ideal time to attack their main rival Tong.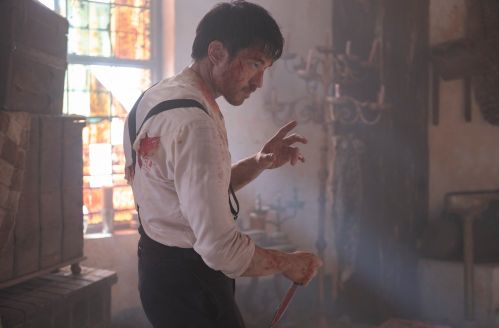 Ah Sahm finally has to make the decision he's been dreading since the beginning of the series, and he ultimately decides to put his sister's safety before the connections of brothers he's developed with the other Hop Wei members, including Hong and Young Jun.
Following that, Ah Sahm meets up with Mai Ling, who had survived the individuals Young Jun dispatched ahead of time. Mai Ling realises what her brother has done as she envelops him. The siblings are left alone at the end of the season.
Is Chao Dead? Who Attacks Him?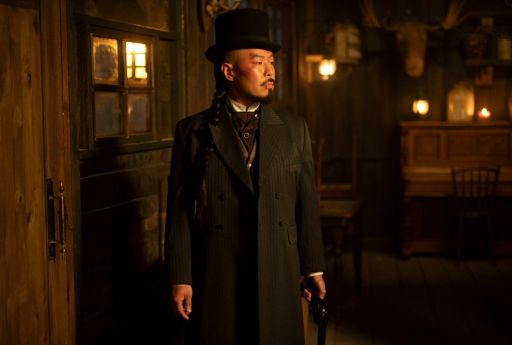 Image Credit: David Bloomer/Max Lee frees Yan Mi and returns the fake money Yan Mi had saved. She returns home but is unable to persuade her father to accompany her. Yan Mi travels to the station with the intention of waiting there till Ah Sahm arrives so that they can both depart at once. Nevertheless, Chao shows up, offers her the cash Ah Sahm had saved, and persuades her to go. Chao is repeatedly stabbed by Zing (Dustin Nguyen) before being left to die in a pool of his own blood as the train pulls away from the station. Chao doesn't precisely perish, but his odds of living are not great.
What is the Significance of the Mid-Credit Scene?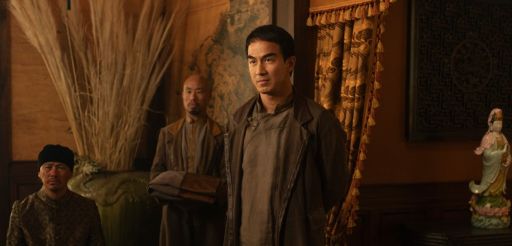 In the middle of the credits, the surviving Long Zii members approach Li Yong and throw away the coats that signify their membership, signalling that they are no longer a part of that specific Tong. However, the fact that they are imitating what Li Yong did previously suggests that they will start doing the same thing. Li Yong appears to have realised that he is intended to be the leader of his own Tong as a smile begins to dance across his lips.