'Warrior' is a martial arts crime drama series set in San Francisco in the late 1870s, developed by Jonathan Tropper from an idea by the renowned Bruce Lee. The story revolves around Ah Sahm (Andrew Koji), a Chinese immigrant who comes to America in search of his sister and becomes caught up in the vicious Tong warfare in San Francisco's Chinatown. Despite his criminal past, Ah Sahm is seen by the Chinese people as a hero for defending them against institutional oppression.
Since the first season of "Warrior" debuted on April 5, 2019, reviews have been overwhelmingly positive, with many viewers praising the action sequences, casting, and story. We have the answer to your question about whether "Warrior" will get a fourth season.
Will Warrior Season 4 Happen?
Season 3 of "Warrior" debuted on Max on June 29, 2023, and ran for 10 episodes before coming to an end on August 17, 2023. Between April 5, 2019, and June 7, 2017, and October 2, 2020, and December 4, 2020, respectively, the show's first two seasons were broadcast on Cinemax. The second season of "Warrior" was Cinemax's last original series before the network stopped making it. Fans initiated an internet campaign to produce season 3 as soon as the first two seasons debuted streaming on what was then known as HBO Max. The third season eventually into production, and Max was announced as the streaming service for it. This is what is currently known about season 4.
The creation of season 4 has not yet been verified by the show's creators or Max executives. Tropper and other producers, on the other hand, expressed optimism regarding additional seasons in a number of interviews. "We don't know yet, but we should find out after it airs. When asked if there would be a fourth season, Tropper responded, "I'm ready. The series' executive producer, Shannon Lee, who is also Bruce Lee's daughter, told Collider, "We definitely hope for more. Without a doubt, we would like to continue. We are crossing our fingers that we will get to tell the many, many remaining stories.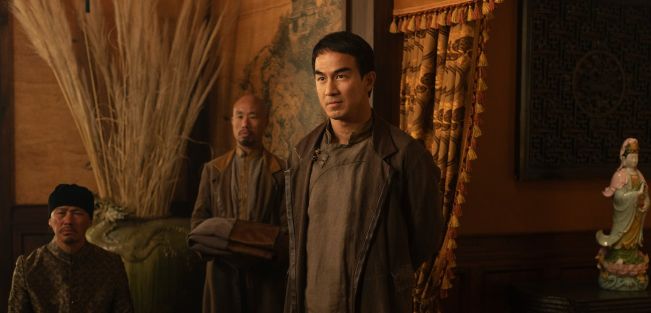 The conclusion of season 3 makes a narrative promise that the story will go on. When Tropper told Collider, "I usually go into the writers' room, already knowing what the final 10 minutes will be," he pretty much alluded to this. In the process of getting there, things can change, but before to entering, I had a mental picture of where I intended to leave Ah Sahm, Mai Ling, Chao, Bill, and Ah Toy. Without really knowing the narrative that led us there, I had mental images of what it would look like and feel like.
'A Window of F*cking Opportunity,' the season 3 finale's subtitle, takes place. To get back at Strickland for what happened to Lai and the other girls, Ah Toy (Olivia Cheng) and Nellie (Miranda Raison) kill him. Bill (Kieran Bew) and Leary (Dean Jagger) arrived later and had to dispose of the body. Unaware that Catherine (Dominique Maher) is having an affair with his assistant Stewart Gumm (Sean-Marco Vorster), Buckley (Langley Kirkwood) proposes to her. Lee (Tom Weston-Jones), who eventually recovers the licence plates, is involved in a fight with the Hop Wei and a drug trafficking organisation during the raid.
Ah Sham chooses his sister over the Tong, which causes him and his brothers to engage in a vicious fight. Leary decides to pursue a new career path after learning everything he can from Strickland. Yan Mi is persuaded to leave the city by Chao (Hoon Lee), but Chao is then stabbed by Zing (Dustin Nguyen). In the final scene of the season, Li Yong (Joe Taslim) forms his own Tong with former members of Long Zii.
If Chao survives his injuries, we will find out in the upcoming season 4. Chinatown will probably feel the effects of Zing's return. Ah Sham's sister and he may need to rely on one another to survive. The Tong of Li Yong will probably grow to be the most dominant gang in Chinatown. If season 3 is a success, a renewal announcement may be made in the coming months. Viewers can anticipate the release of "Warrior" season 4 somewhere in Q3 2024 if that occurs.