Despite being fearful of an impending apocalypse, complete with zombies and all, it isn't a stretch to say that the west, particularly the Americans, has always been infatuated with zombies. These brain-eating savage zombie creatures are quite entertaining to watch. Notably, the earliest zombie films appeared around the same time as science fiction and fantasy films.
With the huge success of films like 'World War Z,' we've seen a significant increase in the number of zombie films released each year. Other good, successful zombie movies include 'Warm Bodies' and 'Zombieland.' With performers like Will Smith, Brad Pitt, and others starring in mainstream zombie flicks, these films are no longer overlooked. Films about the apocalypse, particularly those involving zombies, are usually a good Sunday viewing. Netflix, on the other hand, has a limited number of watchable zombie movies, which may come as a surprise to you; but, if you enjoy a decent blend of humor, horror, and thrill, you might enjoy them. Here's a roundup of some of Netflix's best zombie movies. Many of these new zombie flicks are also available on Amazon Prime or Hulu.
#Alive (2020)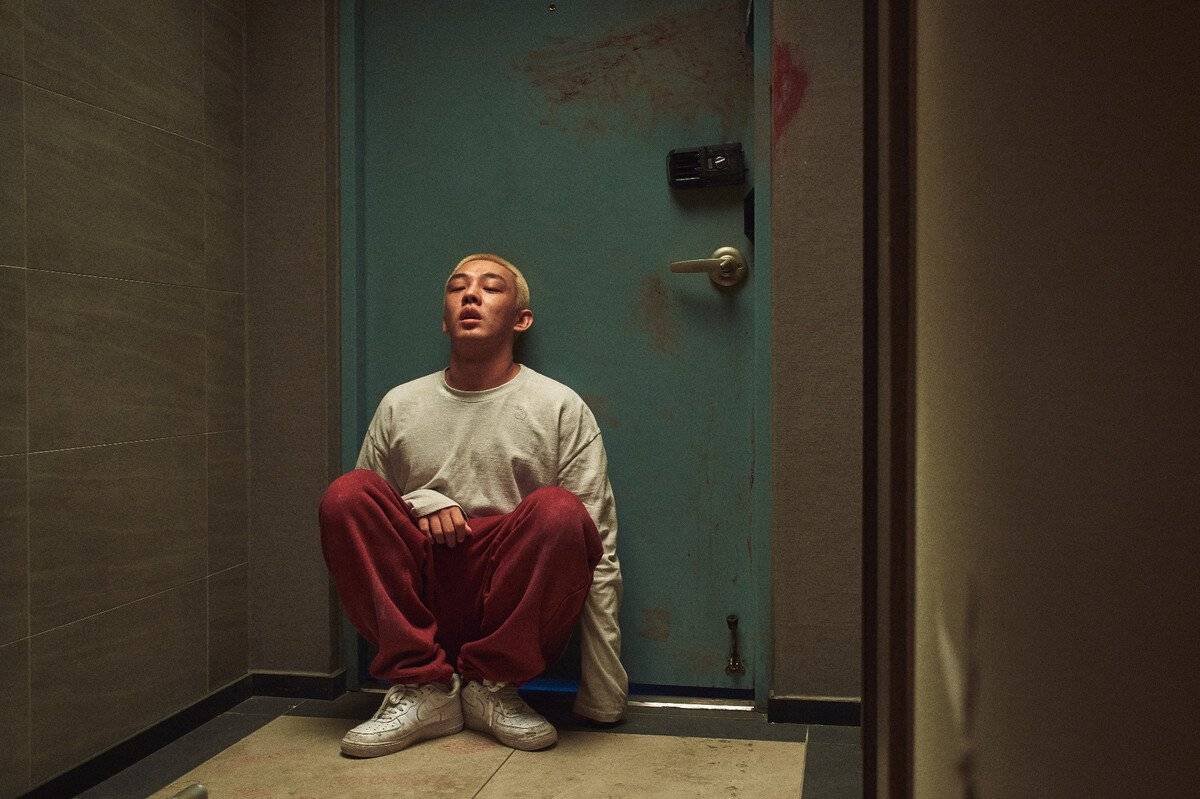 South Koreans are known for producing excellent zombie films with terrifying, fast-moving, and ferocious zombies. '#Alive' is the latest in a long line of excellent undead films from South Korean directors. '#Alive' follows a lone gamer trapped in his apartment with little food, limited water, no weapons, no way out, and a swarm of hungry zombies threatening to burst down his front door. The gamer is about to give up the fight because he believes his entire family is dead, but his mind is changed when he notices another person – a girl – just across his window in a neighboring building, and a weird, unusual connection develops. '#Alive' is a unique take on the zombie genre, incorporating contemporary themes (such as social networking) as plot devices to help flesh out (pardon the pun) the story. The gamer's love with the girl in the flat across the street is so wonderful that you're pulling for them, praying they don't turn into zombie chow.
Cargo (2017)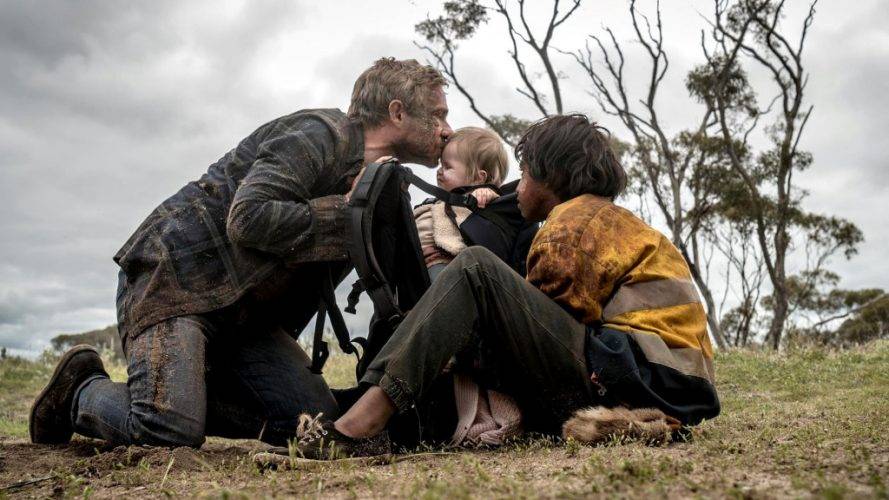 'Cargo,' in my opinion, is one of the worst Netflix originals I've ever watched. The sole reason this film is on this list is presumably because of Martin Freeman and just him. However, the film starts off on an intriguing note: Andy, his wife Kay, and their young daughter are surviving on a houseboat floating in the water, gathering provisions from abandoned boats in a post-apocalyptic Australia full of aborigines and tribal people.
In the meantime, Thoomi, an aborigine, tries in vain to save her father from the outbreak. Kay is bitten by a zombie as soon as it emerges and is whisked away in a van by Andy and their daughter before she entirely transforms. Andy knows he's been bitten after abandoning Kay, and he only has 48 hours to get his daughter to a safe place before he changes as well. The rest of the film is incredibly predictable, and Andy, as expected, surrenders his daughter to the aborigines towards the end. 'Cargo' is a fairly tough watch for overseas viewers, despite the fact that it has received widespread praise for the lead performance and for being set in a real typical Australian location – something that has never been done before.
Day of the Dead: Bloodline (2018)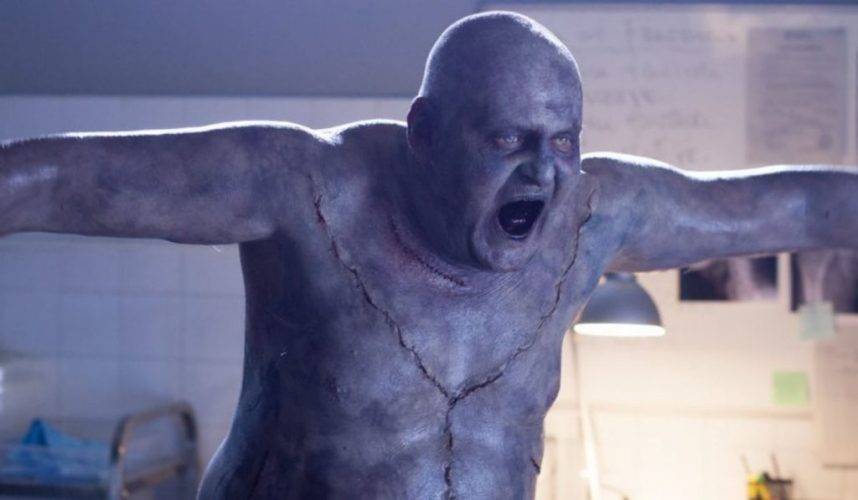 'Day of the Dead: Bloodline,' an action-horror (comedy) at first, and perhaps one of the worst zombie films ever made, is unique in that it does not refer to the creatures as zombies, instead using the term "rotters" frequently. The film opens with Zoe, a young medical student who is attending a party when the so-called rotters attack. The rotters don't bite her, but they have infected and attacked the rest of the population. She quickly discovers that rotters have invaded the entire city and its streets. She's been assigned to a refugee camp that shelters both partially infected and entirely sane survivors, and she begins working as a doctor there, treating minor illnesses while searching for a cure. The rotters have returned to the refugee camp five years later to confront her and her deep dark secrets. The film 'Day of the Dead: Bloodline' has been panned for being dull and formulaic. At your own risk, watch it!
Hungerford (2014)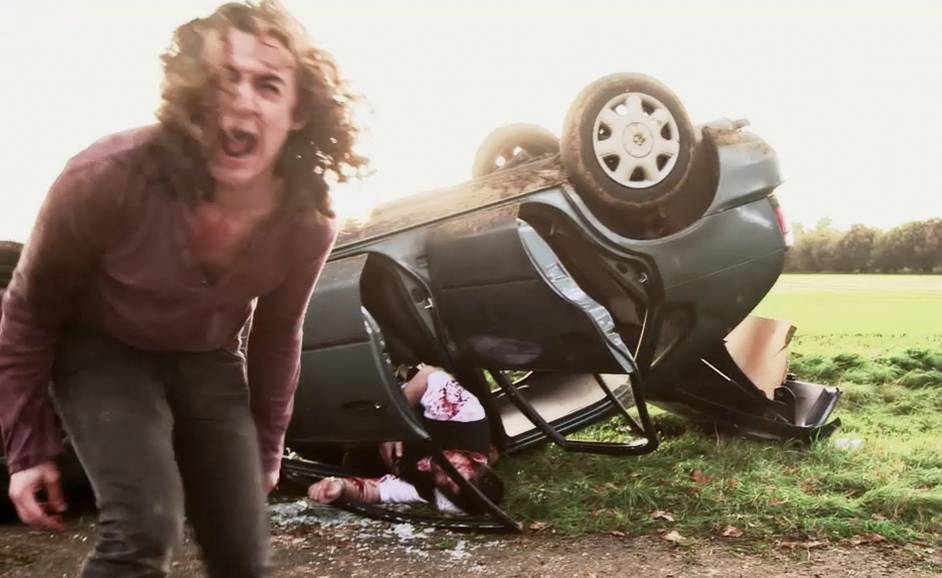 'Hungerford' is a British found-footage thriller-horror film that will have you gasping and wanting to hide behind the safety of your pillow at points. 'Hungerford' is a film that chronicles the narrative of an adolescent and his buddies as they complete a video diary project for school. When the town of Hungerford is overrun by aliens and zombies, his video journal begins to take on a life of its own. It's amazing what Drew Casson, the director and star of the picture, was able to accomplish on such a small budget for an indie film. The film generally avoids trite tropes, instead offering a delightfully innovative take on the age-old story of merciless flesh-eaters. The characters in 'Hungerford' are well-developed, and you care about what happens to them. Overall, this is an intriguing and amusing film that will not make you think "same old, same old."
KL Zombie (2013)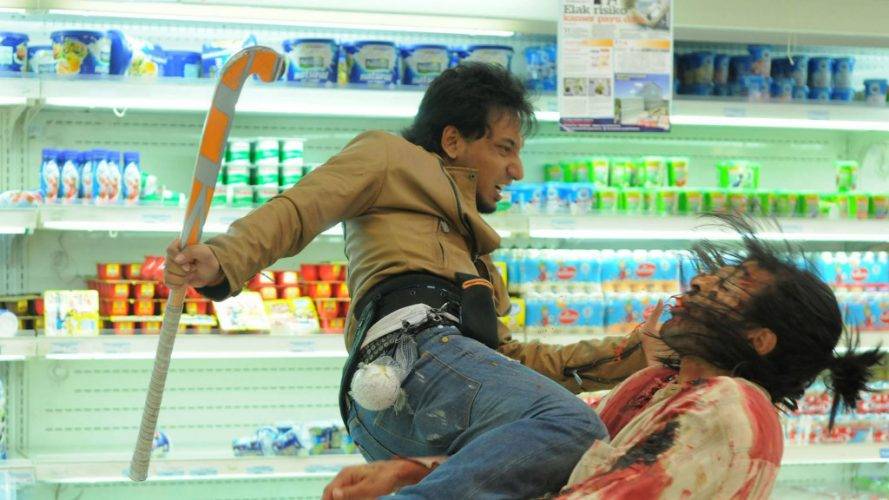 Don't worry, the KL stands for Kuala Lumpur, the capital of Malaysia. Nipis, a pizza delivery boy who also enjoys field hockey in his spare time, is known as 'KL Zombi.' When a zombie outbreak develops in the city, Nipis appears to be the only person in charge of fighting and killing the zombies, and he does so. Nipis can then be seen hurling sticks and whatever else comes to hand, splattering zombie brains and splattering blood all over the place — possibly the film's single highlight. The humor is primarily crude and stems from an overworked writing, lousy direction, and shoddy acting. 'KL Zombi' is still one of the few Malaysian films that glorifies zombies in a unique and enjoyable way.
Ladronas de Almas (2015)

'Ladronas de Almas,' a Spanish-language film directed by Juan Antonio de la Riva, is set in Mexico during the Mexican Civil War. The plot of the film centres around a bunch of treasure-hunting insurgents who break into a plantation house where only the owner and his vulnerable daughters live. Only the daughters, the three Cordero sisters, are not helpless, but ferocious assassins backed up by a swarm of zombies that serve as the first line of defense when people arrive looking for the hidden treasure. The film avoids becoming too repetitious thanks to an interesting, fast-paced plot.
Mad Ron's Prevues from Hell (1987)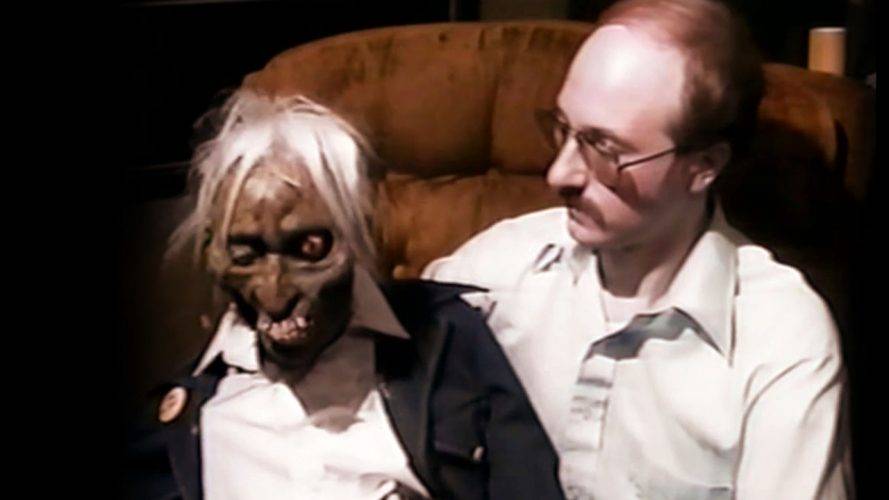 To begin with, this isn't a film. It's a collection of songs. Putting aside the strange title, 'Mad Ron's Prevues from Hell' opens with projectionist Mad Ron displaying a variety of clips, trailers, and compilations to a zombie-infested theater. If it wasn't amusing and perplexing enough, the entire film is "derived" from the goriest, sleaziest, and bloodiest films of the 1980s and previously. 'Mad Ron's Prevues from Hell,' however stupid or foolish it may appear, must be given credit for a very compelling compilation – something that has never been done for a movie audience and will never be. If you want to learn more, watch it!
Phobia 2 (2009)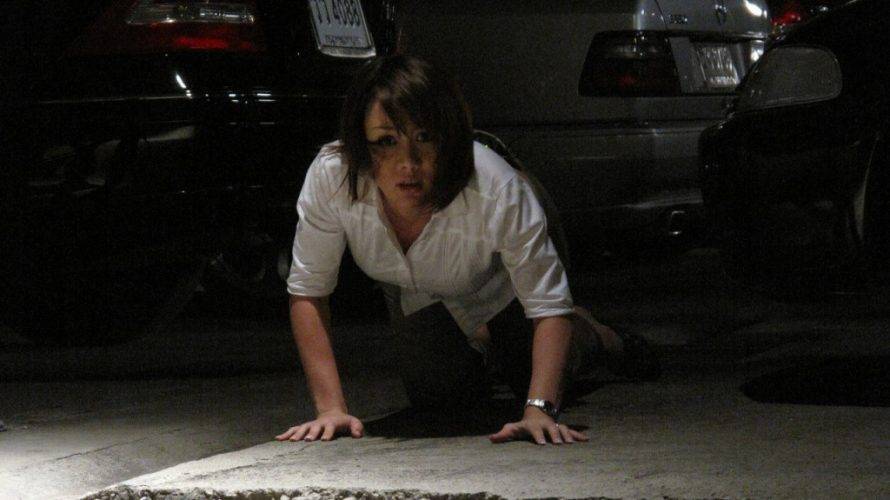 Initially a Thai horror film, 'Phobia 2' is a collection of five short stories, one of which, titled 'Backpackers,' is about zombies. 'Backpackers,' the third short story in the series, follows two backpackers on a hitchhiking path in Thailand. A trucker chooses the two and promises to transport them to a safer location. After suspecting something strange, the trucker reveals that he was hauling a load of dead bodies, and he keeps the boy and girl for ransom at gunpoint. The bodies eventually come to life, and a zombie killing frenzy ensues. The film is still considered one of Thailand's most commercially successful films.
Rise Of The Zombie (2013)

This 2013 Indian zombie film, directed by Luke Kenny and Devaki Singh, portrays Kenny as a devoted wildlife photographer named Neil Parker. Anything else feels like a waste of time to Neil because he is so committed in his profession. Because of the same reason, his connection with his girlfriend deteriorate, and they eventually break up. Neil devotes more and more time to his profession, and during one of his quests in Uttarakhand, India, he is inexplicably bitten by an uncommon beast. Neil begins to convert into a zombie before long. The picture features an unusual tone shift, beginning quietly and languidly and then abruptly becoming a gore-fest. 'Rise Of The Zombie' may have been a fun movie if the performances and visual effects were a little stronger.
Ravenous (2017)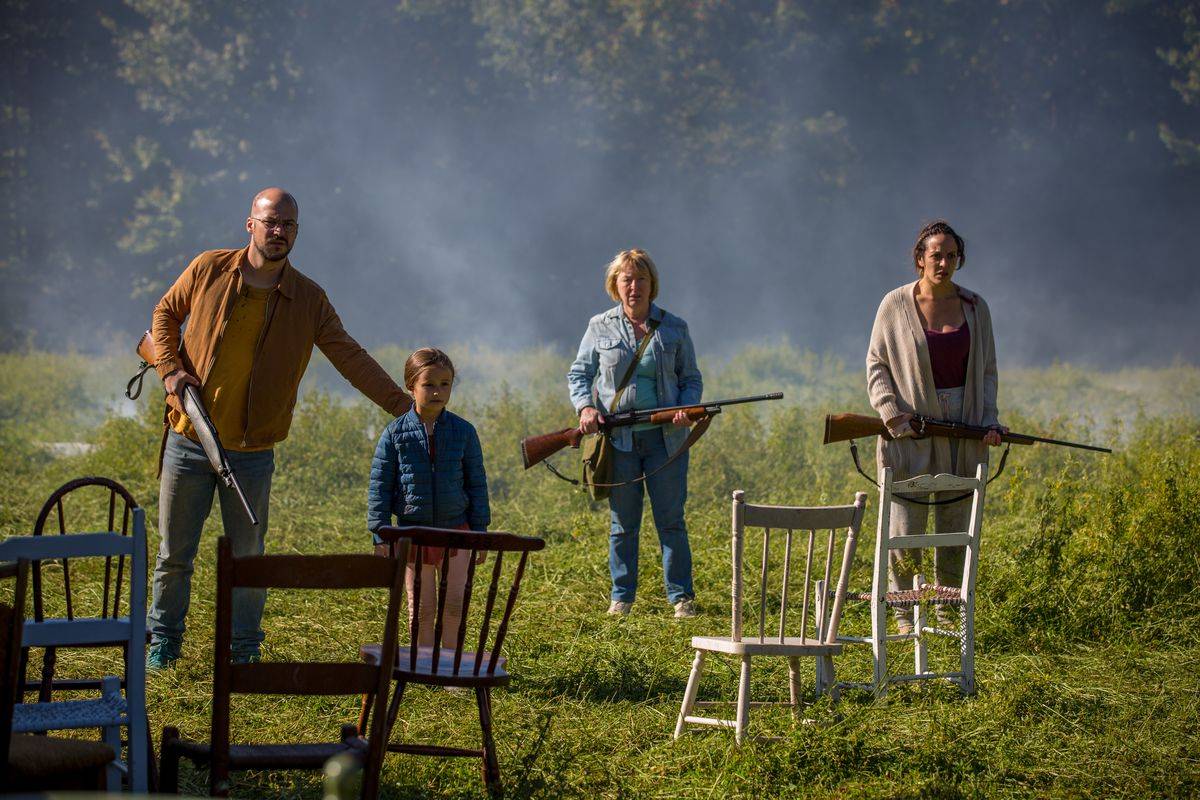 The zombies in this visually stunning flick aren't completely brain-dead. In Robin Aubert's 'Ravenous,' the zombies are sophisticated enough to speak with one another. The movie follows a small group of survivors in a secluded village in upstate Quebec as they attempt to flee the flesh-eating creatures and reach a safe haven in the woods. 'Ravenous' is a captivating and subtle French-language drama that will captivate audiences from beginning to end. The picture is mostly silent, relying largely on edgy, terrifying images to create a sense of dread. 'Ravenous' feels fresh despite the fact that the storyline and premise aren't new.
Scooby-Doo on Zombie Island (1998)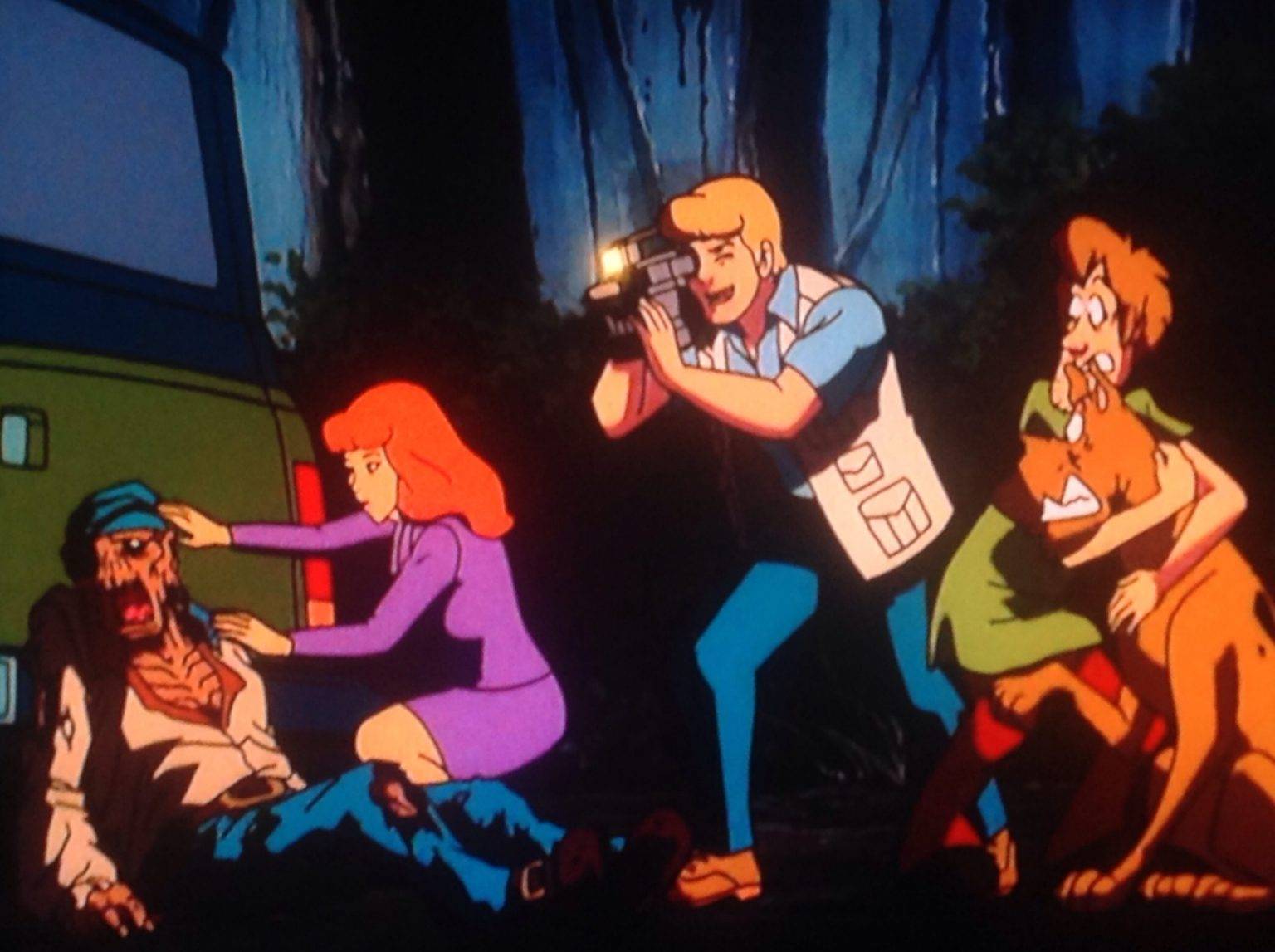 In the 1998 classic 'Scooby-Doo on Zombie Island,' everyone's favorite ghost-busters Scooby and Shaggy, along with the rest of the group, fire up the Mystery Machine and head to the zombie-infested Moonscar Island. Without a question, this is one of the darkest Scooby-Doo movies ever filmed. There are real creatures in this film, not just humans dressed up as monsters, and there are also actual deaths, which is unusual in the Scooby-Doo franchise. Shaggy and Scooby's too-scared-to-function attitudes may be justified this time around. 'Scooby-Doo on Zombie Island' is pure fun from start to finish, with scary characters and a riveting mystery at its core.
The Girl With All The Gifts (2017)

'The Girl With All The Gifts' is set in a bleak future in which a strange fungus has transformed nearly all humans into mindless, flesh-eating monsters. Only a few people survive, and those that do live in constant terror of getting the virus. When a teacher and a scientist discover that a young girl is resistant to the fungus and so untouched by it, they regain hope and devise a bold all-or-nothing strategy to restore humanity. Just when we thought the zombie genre was hopelessly overdone, 'The Girl With All The Gifts' comes along and surprises us with its twisted take on a subject we've all heard one too many times. While the film is not short on gore or horrors, it is also unexpectedly poignant and moving. This is great praise for 'The Girl With All The Gifts,' as "emotional and moving" is only used to describe the best zombie flicks in the history of undead-related cinema (here's looking at you, 'Train To Busan').
The Evil Dead (1981)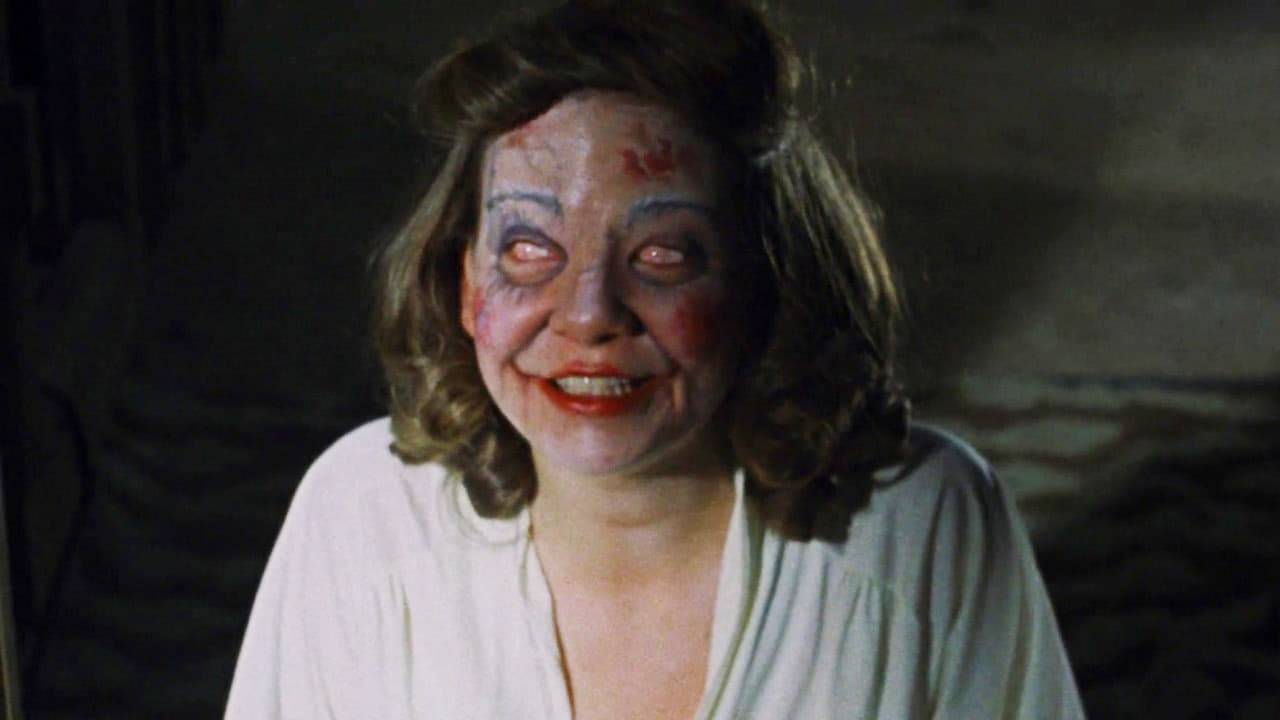 For almost 40 years, Sam Raimi's low-budget cult film 'The Evil Dead' has been a zombie genre staple. The premise isn't groundbreaking: a group of teenagers travel to a frightening rural cottage in the middle of nowhere for a night of fun that quickly turns into a night of terror. In 'The Evil Dead,' Ash Williams and his pals (along with his girlfriend) stop at a cabin in the woods and discover the Necronomicon, a book that, when read aloud, brings the dead back to life. The teenagers must, of course, read from the text. The party is then relentlessly slaughtered by the undead zombies, who are taken off one by one. To make up for any lack of depth in the tale or the characters, there is plenty of atmospheric horror and inventive (not to mention scary) gore. The film succeeds because of its genuine affection for the genre and some excellent dark comic moments.
Our Team DCS includes 5 different writers proficient in English and research based Content Writing. We allow them and encourage them to follow the Entertainment news all day long. Our posts, listicles and even the exclusives are a result of their hard work.