'True Beauty' reveals an enthralling journey that goes beyond the surface in a society where appearances frequently determine initial impressions. 'True Beauty' is an adaptation of Yaongyi's well-known Line Webtoon that centres on a teenage girl coping with high school pressures. This Korean drama series, written by Lee Si-eun and directed by Kim Sang-hyeop, is set amid the busy streets of Seoul and features a delicate balance of humour, heartbreak, and self-discovery. Lim Ju-kyung, a high school student who has struggled with body image issues since a young age, is the main character of this series. She develops a complex cosmetic routine to conceal her natural features, finally changing the way she looks.
Ju-kyung's extraordinary makeup skill not only brings out her beauty but also persuades people that her painstakingly designed facade is her natural face. Her acquaintances include Han Seo-jun, a vivacious and talented person with a forceful demeanour, and Lee Su-ho, a reserved but wealthy fellow student. Ju-kyung's daily activities and goals to fulfil her dream of becoming a cosmetologist serve as the foundation for the story's development. If you enjoyed watching "True Beauty" but still have a hankering for other similar KDramas, there are many of them awaiting your attention. 'True Beauty' and the majority of these other programmes are available on Netflix, Hulu, or Amazon Prime.
Boys Over Flowers (2009)
Under the leadership of Jeon Ki-sang, a South Korean TV show titled "Boys Over Flowers" was created from the same-named Japanese Manga series. The main character of the show is a working-class girl whose life intersects with a group of wealthy males at her elite high school. The series, sometimes acknowledged as a pioneer in Korean high school dramas, was instrumental in extending the influence of the Korean Wave. In a manner similar to "True Beauty," "Boys Over Flowers" delves into the subtleties of high school life, exposing the nuanced nature of relationships, social distinctions, and personal development within the setting of teenage exploits.
Cheese in the Trap (2016)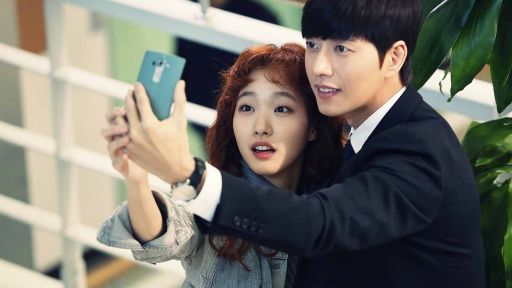 South Korean TV series "Cheese in the Trap," directed by Lee Yoon-jung, is based on the same-named webtoon. The story focuses on a group of college students, with a particular focus on the complex relationship between senior Yoo Jung (Park Hae-jin) and industrious scholarship student Hong Seol (Kim Go-eun). 'Cheese in the Trap' and 'True Beauty' both deftly analyse the entangled relationships and self-discovery inside academic spheres, delving into the maze of teenage love and personal identity.
Extraordinary You (2019)
Kim Dae-jin is the creator of the 2019 South Korean TV show "Extraordinary You." It is influenced by the webcomic "July Found by Chance" and centres on Eun Dan-oh (Kim Hye-yoon), a high school student at a prestigious institution. She discovers that her life is a humorous fantasy in which she is just one of many characters controlled by the all-knowing Writer.
Dan-oh is stuck in an unfavourable screenplay as an extra character who is betrothed to her uninterested crush and suffering from a heart condition that will kill her soon. It's best to watch 'Extraordinary You' or 'True Beauty' next because they both have people who challenge social conventions and work to establish their personalities independently.
Gangnam Beauty (2018)
The most popular song on this list is "Gangnam Beauty," which was inspired by Gi Maeng-gi's webcomic "My ID Is Gangnam Beauty." The story revolves around Kang Mi-rae, who chooses plastic surgery as a result of years of bullying. Her early renewal fizzles out in college as the stress of attractiveness takes its toll and forces her to deal with self-esteem issues. During this time, Mi-rae reconnected with Do Kyung-seok, a middle school classmate, and learned more about his complex personality, which included both love and coldness towards his sister Do Kyung-hee.
'Gangnam Beauty' and 'True Beauty' are two K-dramas that meticulously analyse protagonists who go through aesthetic modifications to conform to society beauty expectations. These programmes are praised for tackling important South Korean cultural issues, particularly the prevalent beauty standards and biases related to physical appearance. These programmes emphasise the emotional pain and societal pressures interwoven in such transformations.
Hi! School: Love On (2014)
Hi! School: Love On, directed by Sung Joon-hae and Lee Eun-mi, is an adolescent fantasy romance that follows an angel's transformation to a human after an unplanned rescue of a male student. The angel engages in relationships with peers from high school while posing as a mortal, learning about the complexities of love, friendship, and the human journey. Like 'True Beauty,' 'Hi! School: Love On' is set in a high school and features amazing characters navigating their everyday high school life while also embracing love, friendship, and the core of mankind while on transforming adventures.
It's Okay to Not Be Okay (2020)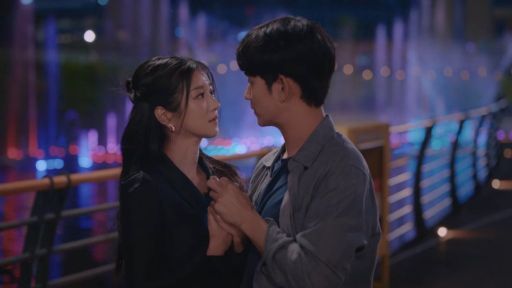 South Korean TV show "It's Okay to Not Be Okay" was created by Jo Yong and is headed by Park Shin-woo. The plot centres on the reclusive children's book author Ko Moon-young as she visits her hometown in an effort to win over Moon Gang-tae. He looks after his older brother Moon Sang-tae, who has autism, at a psychiatric facility. It is one of the most popular shows in the romance category on South Korean Netflix. The main theme of self-acceptance is seen in both "It's Okay to Not Be Okay" and "True Beauty" as characters struggle to embrace authenticity in the face of society pressures.
Love Alarm (2019-2021)
'Love Alarm' explores the complicated lives of a high school student and is an adaptation of Chon Kye-young's eponymous Daum webtoon created by Jiyoung Park. The story revolves around a technical advancement that opens the door to love. Users of the specialised software are informed when another person harbouring romantic feelings enters a 10-meter range, guiding them towards new relationships and emotions. Both "True Beauty" and "Love Alarm" examine the difficulties of contemporary teen relationships in a technologically advanced society, revealing the delicate dance between romantic relationships and one's self-perception.
Oh My Venus (2015)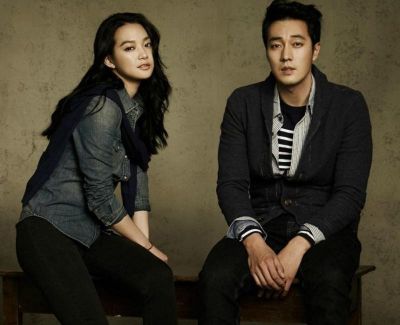 So Ji-sub and Shin Min-a are the stars of the South Korean TV show "Oh My Venus," which was directed by Kim Hyung-suk. It centres on lawyer turned former high school beauty Kang Joo Eun (Shin Min Ah), who aspires to reform with the aid of personal trainer Kim Yeong Ho (So Ji Sub), in order to restore her physical shape and self-confidence. Both "Oh My Venus" and "True Beauty" centre on personal transformations, with protagonists pursuing self-improvement and regaining confidence, against the backdrop of romance and progress.
Shadow Beauty (2021)
'Shadow Beauty' is a South Korean television series that Bang Soo-In directed and was based on the popular webtoon of the same name by Ahum. Goo Ae Jin is mocked by strangers and bullied at school as a result of her appearance. She has 770k followers on social media in her secret life, which she acquired with painstaking cosmetics and significant photo editing. Despite her troubles. 'Shadow Beauty', like 'True Beauty,' addresses the transformational power of appearance while diving into the complexity of identity, self-acceptance, and the contrast between one's outward look and one's inner reality.
She Was Pretty (2015)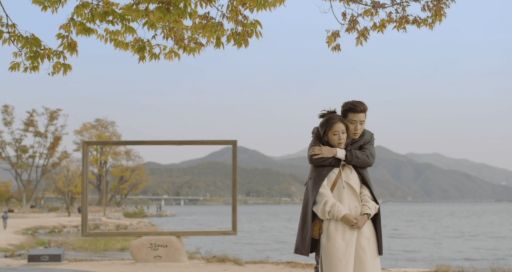 The romantic comedy series "She Was Pretty," directed by Jung Dae-yoon, is based on genuine occurrences. The story revolves around two ex-friends who rejoin amid a flurry of role-reversals and changes that take place in the hectic environment of a fashion magazine's editorial office. Both dramas, which share striking similarities with "True Beauty," feature protagonists who undergo dramatic physical transformations while exploring issues of self-perception, love, and personal development within the complex framework of romantic relationships. Both dramas show the central characters going through significant external and internal changes in a way that strongly resembles one another.
Our Team DCS includes 5 different writers proficient in English and research based Content Writing. We allow them and encourage them to follow the Entertainment news all day long. Our posts, listicles and even the exclusives are a result of their hard work.