When it comes to audience traction, movies based on real life, fictitious, organized and unorganized crime have an almost inexplicable stickiness. There's a reason why true crime docu-dramas, serial killer movies, and even confession videos by a few of them draw such large crowds, despite the crimes being despicable acts of violence on helpless victims. Maybe it's the details, or the most basic human instinct to anything outlawed, or in this case, horrible and regarded inappropriate: to be pulled to it.
On the other hand, films about organized crime, such as 'Goodfellas' and, of course, 'The Godfather,' have been among the best ever filmed in the history of cinema. With the vast number of films in the genre, including those from the past, present, and future, it's reasonable to conclude that, like the nature of crime and society, films based on crimes aren't going away anytime soon. Unfortunately, the utopian dream remains a pipe dream. For the time being, however, streaming services like Prime Video, which are busier than ever in extending their content libraries, have a number of films that you may watch if you enjoy criminal thrillers, organized crime dramas, or true crime stories. So, here's a list of some of the best crime movies on Amazon Prime that you can watch right now.
12 Angry Men (1957)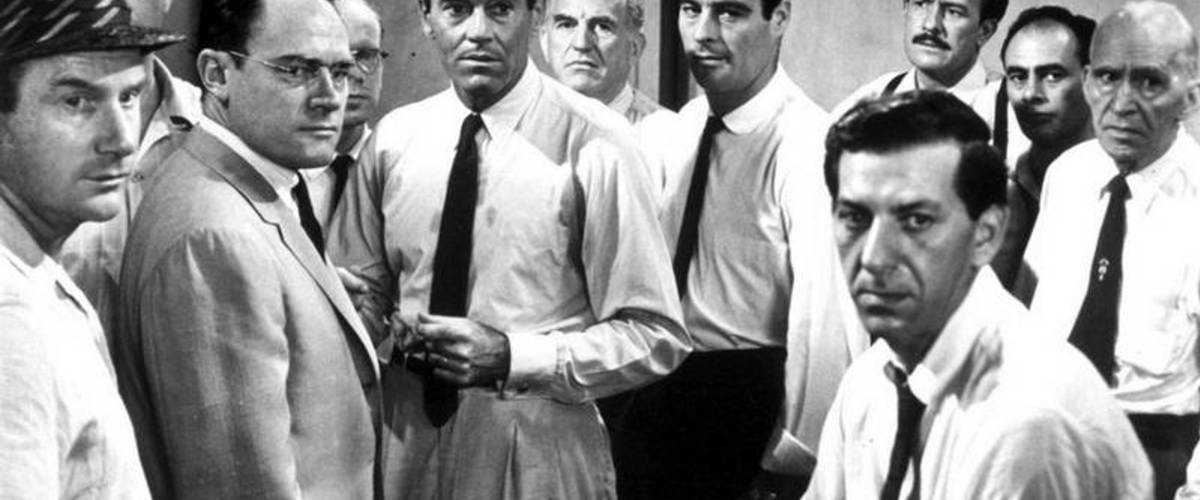 The crime in '12 Angry Men,' the darkest of all the crime flicks presented, has already been committed when the film begins. The film is a brilliant depiction of the subsequent judicial processes and what a jury of 12 men brings to the table in a case involving a prisoner on death row for the alleged murder of his father. A true classic, probably the greatest courtroom drama ever created, and unquestionably among the best films ever made in movie history. It feels like a sacrilege to advocate for it.
Chinatown (1974)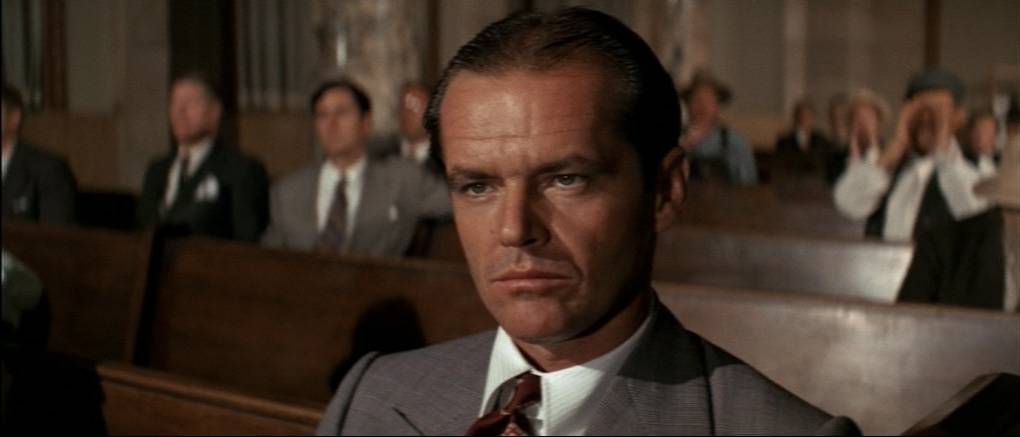 The sheer amount of classics on this list is a remarkable achievement, both for Prime Video and for the genre. Returning to the list at hand, there isn't much more I can say to praise the American cinematic landmark that is 'Chinatown.' A masterclass in almost every aspect of filmmaking, including screenplay, dialogue, acting, and, most notably, John Alonzo's photography and Roman Polanski's direction. 'Chinatown' is a delightful movie for the ages, and I'm sure it will continue to be so in the years to come, since it is classic neo-noir that holds up to current.
Escape from Alcatraz (1979)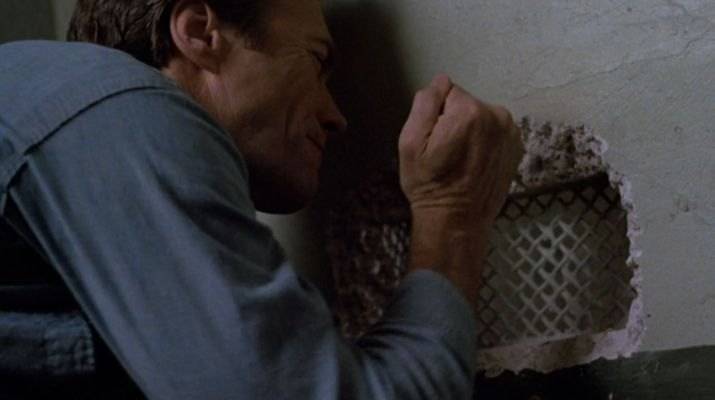 It wouldn't be an exaggeration to call this the "torchbearer" of jail escape movies. 'Escape from Alcatraz,' as you may have guessed, is the story of three men who attempted and succeeded in escaping the most guarded jail in the world at the time, and I say that in fair measure since the film's slow smoldering narrative seemed to work for me. Al Capone, Whitey Bulger, and James Kelly were among the most notorious criminals in American history who were housed there. What's so exciting about it? The film is based on a genuine story.
Gangs of New York (2002)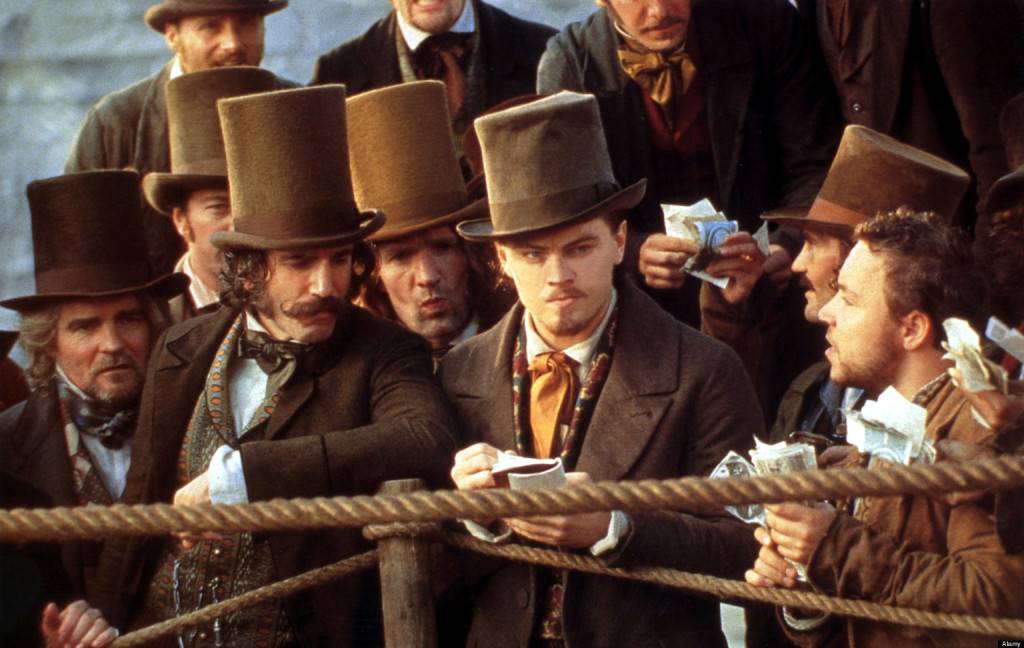 I'm mentioning the film for the second time in a day as part of a list of recommendations. 'Gangs of New York' is deserving of a place among the top contenders on many lists, but none more so than this one. One of Scorsese's many successful collaborations with Leonardo DiCaprio, but more notably, his second and final collaboration with Daniel Day-Lewis. There are plenty of other reasons to see the picture, but if Daniel Day-Lewis' incredible performance isn't one of them, none of the others will.
Henry: Portrait of a Serial Killer (1986)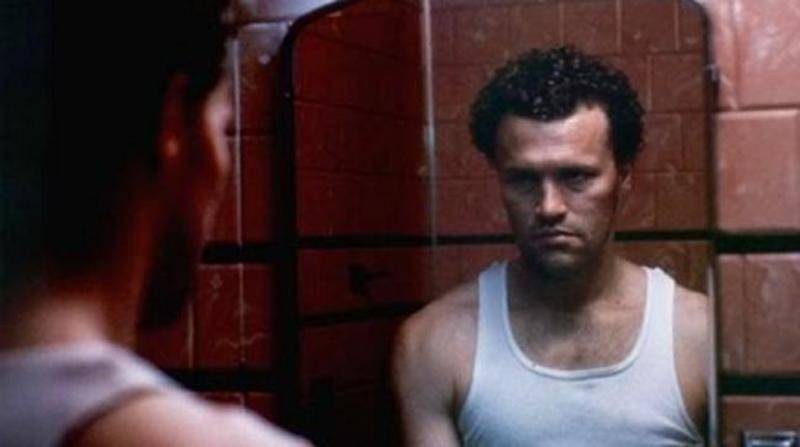 If it isn't all in the title, consider this: 'Henry' was one of two films that prompted the MPAA to change its X rating to NC-17, meaning non-pornographic but adult-only films. Many people regard it as the most realistic, if not the greatest, depiction of a true psychopath, even years after its debut. Every time that idea is brought up, it sparks a debate, but 'Henry' manages to numb every muscle and sensation in the body, and knowing that the movie's two main characters, the killers, are based on real individuals sends shivers down my spine.
The film makes no remark on the nature of the murders, neither encourages nor condemns them, and it makes no attempt to examine what drove Henry to conduct those crimes. It simply depicts things from the perspective of an omniscient, unseen bystander, which you assume while watching the video. A ordinary bystander, witnessing the heinous events. I don't think the constricting medicalization of psychiatric words can ever completely comprehend the behavior depicted in the video, but it was a disturbing watch.
Kick-Ass (2010)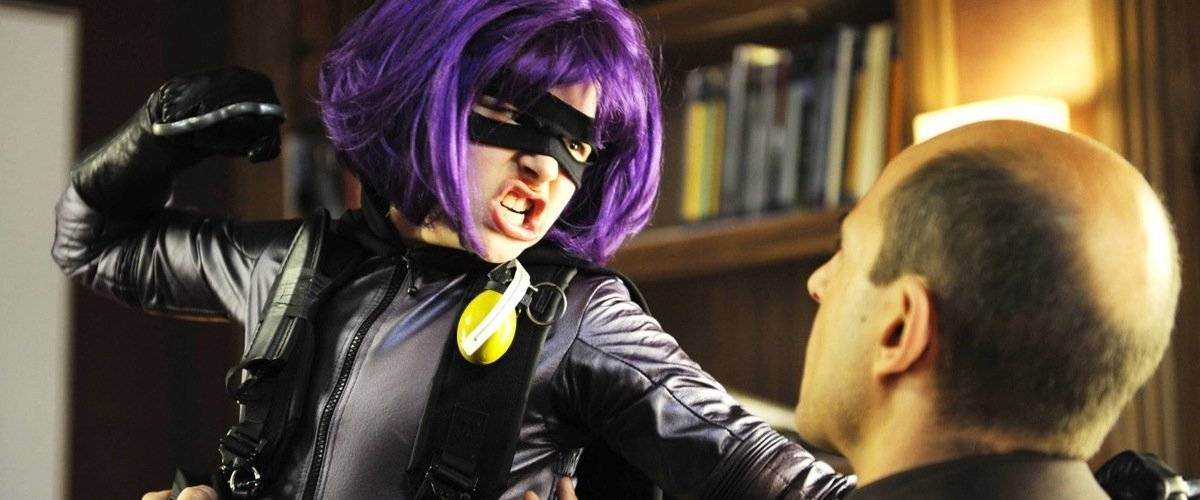 Matthew Vaughn has developed his own directorial style, which is impressive given how young he is as a director. That aesthetic is most closely associated with comic books, stylized violence, and fast-paced action, all of which have become hallmarks of his films over the years; nonetheless, 'Kick-Ass' is where it all began. The premise is intriguing: an average kid, a high school student, aspires to become a superhero despite the fact that he has the appropriate resources, training, or motivation. His chosen path brings him into contact with some bad men as well as a vigilante duo. The film is entertaining, featuring brutal action and moderately irreverent comedy moments. That's all there is to it.
Logan Lucky (2017)

'Logan Lucky' is one of the most enjoyable heist/caper pictures of recent times, thanks to a great script and a stellar cast that includes Adam Driver, Channing Tatum, and Daniel Craig, as well as a return to form for Steven Soderbergh. With the help of a criminal presently serving time, two brothers (Tatum and Driver) plan to rob a raceway during a NASCAR race after one of them is dismissed from there (Craig). I came across this one out of a desire to see something relaxing and unwinding. I was not dissatisfied.
Marathon Man (1976)

Did you even see the same movie as me if your next trip to the dentist didn't give you the creeps after watching 'Marathon Man'? 'Marathon Man' is the archetypal 1970s paranoia thriller, and a slow-burner at that, with well-written thrills delivered one after the other in an efficient manner. 'Marathon Man,' a film about a graduate history student who appears to be caught up in an international conspiracy, is necessary viewing for me. It takes a while for it to take flight, but once it does, it's terrifying.
Memories of Murder (2003)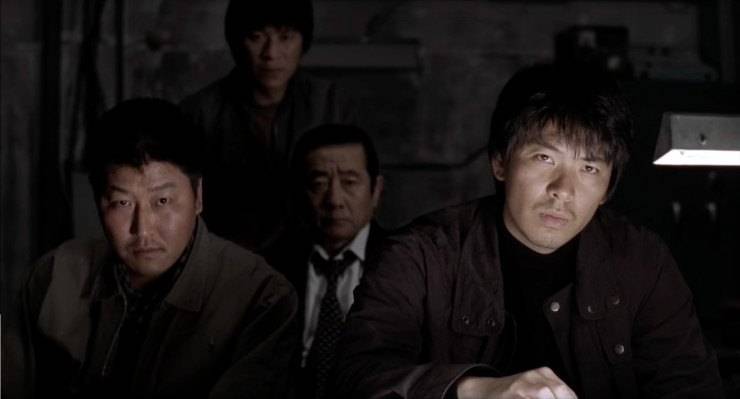 I haven't seen much Korean cinema, but if someone were to ask me for the most obvious films to watch, 'Memories of Murder' would undoubtedly be among the top three, followed by 'Oldboy' and 'Mother.' Fincher's 'Zodiac' is the closest Hollywood equivalent, but 'Memories of Murder' is still unlike other serial killer films you've seen. 'Memories of Murder' should be on your watch list for more than a few reasons, two of which I just listed above. Tense, atmospheric, with near perfect scores in almost every technical department, 'Memories of Murder' should be on your watch list for more than a few reasons, two of which I just listed above.
Primal Fear (1996)

The heart and soul of this criminal thriller is Edward Norton's terrifying performance. The plot revolves around a young altar boy named Aaron (played by Norton) who is accused of the archbishop's murder and a big-shot lawyer who accepts his seemingly hopeless case. With murder, twists, some courtroom drama, psychological tensions with Aaron's dissociative identity condition, and possibly everything else that can keep you glued in a film of this sort, 'Primal Fear' has it all.
Seven Psychopaths (2012)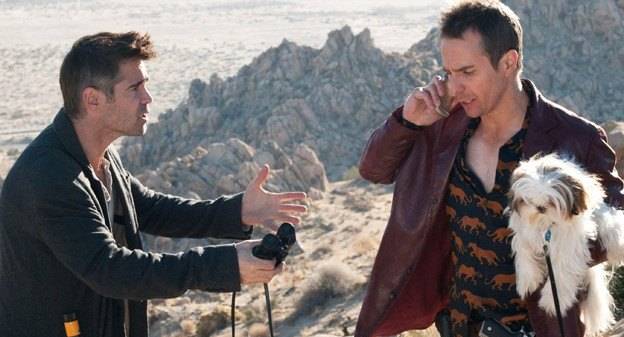 One of the few films on the list that made me grin, along with the occasional chuckle or two at its sadistic, incendiary kind of dark comedy, which I am a sucker for. The film boasts a stellar ensemble cast that includes Colin Farrell, Sam Rockwell, Woody Harrelson, and Christopher Walken, all of whom, particularly Rockwell, appear to be having a great time, which adds a lot of levity to the plot and the outlandish violence that is often associated with a dark comedy of this nature. The film's ridiculous storyline should be enough to convince you to watch it, but if you've watched Martin McDonagh's rather good 'In Bruges,' you'll understand and appreciate it for what it is.
Snowden (2016)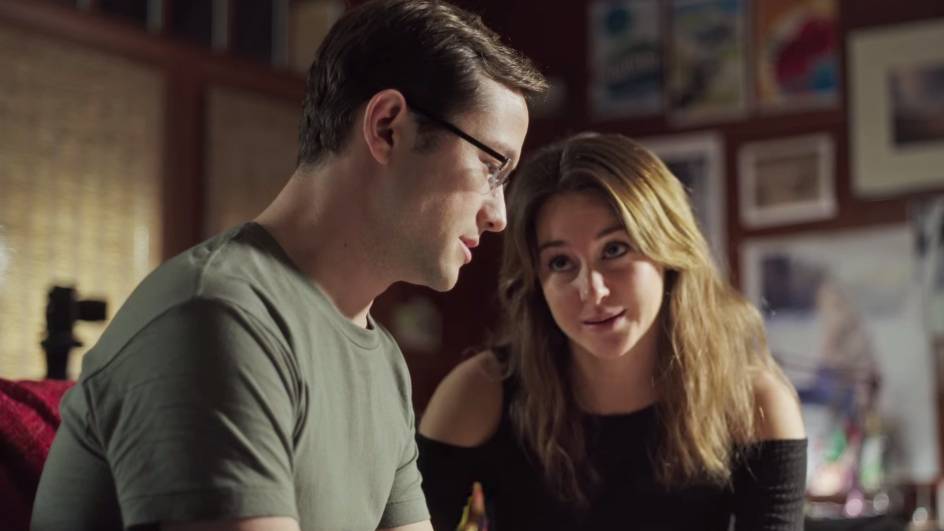 Inhabitants' privacy and data security are concerns that, more than anything else, hit citizens of the modern world too close to home. In this regard, Edward Snowden and his tale remain a mystery to the rest of the world. 'Snowden' is his story, and how he brought the NSA's illegal surveillance practices to light in front of the world when he released thousands of classified data to the press. For some, he was a messiah, but for others, he was a traitor. Snowden is currently seeking asylum in Russia as a fugitive from the United States. The film effectively shows all of this, as well as the ambiguity at the heart of Snowden's acts. The crime in 'Snowden,' which is one of Oliver Stone's finest films with an unmistakable political tone, is data theft: whether by the authorities or by Snowden himself to expose it. Basically, whatever floats your boat.
The Boondock Saints (1999)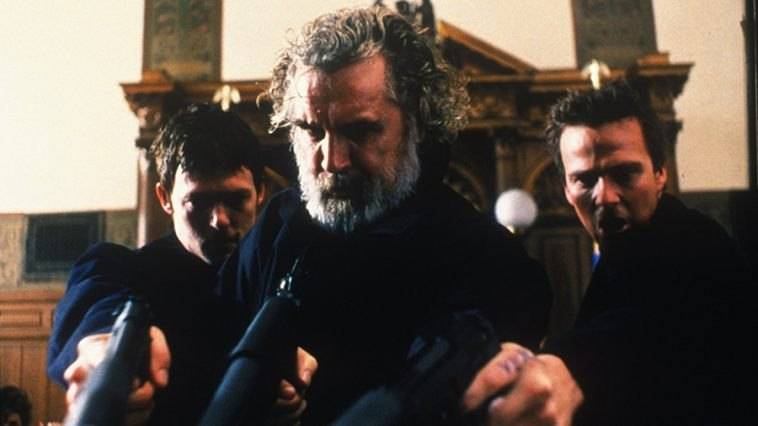 The plot of 'The Boondock Saints' is intriguing to say the least, and it's one of the better action-comedy-crime flicks from the 1990s, the decade that popularized the sub-genre in the first place. 'The Boondock Saints,' starring Willem Dafoe as a detective on the trail of two catholic brothers who have turned killers, killing mafia thugs one by one, is a stylistic triumph more than anything, touching on themes of faith, brutality, altruism, and humour in an unmistakable fashion, one that unmistakably belongs to the Tarantino school of thought. If you're looking for some Old Testament justice, watch this.
The Blues Brothers (1980)

'The Blues Brothers' is one of the few masterpieces that has aged exceptionally well and does not feel dated even now, with the exception of the inevitable changes that time will inevitably bring, despite the picture being nearly four decades old. The film contains an interesting plot, some odd dialogue, and even some slapstick humour, as well as some well-executed action scenes, particularly the automobile chases. Before 'Fight Club' swooped in for the 1990s, this was the one picture from the 1980s that defined 'cool.'
Zodiac (2007)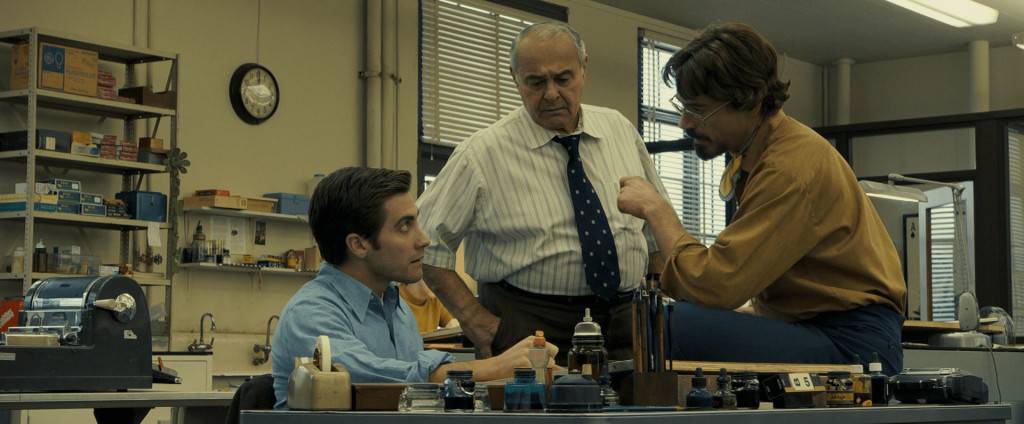 'Zodiac,' one of Hollywood's best atmospheric thrillers, is dark, startling, confusing, and ridiculously interesting, just like the unsolved killings and the infamous Zodiac serial killer, who has yet to be apprehended. The film takes a more journalistic approach to investigating these deaths, with Jake Gyllenhaal, Mark Ruffalo, and Robert Downey Jr. as the leads, but that shouldn't deter you if you enjoy stressful and dramatic thrillers. 'Zodiac,' easily among Fincher's best and certainly underappreciated, doesn't leave you gasping at the conclusion with a surprise, but it is hair-raising throughout.
Our Team DCS includes 5 different writers proficient in English and research based Content Writing. We allow them and encourage them to follow the Entertainment news all day long. Our posts, listicles and even the exclusives are a result of their hard work.