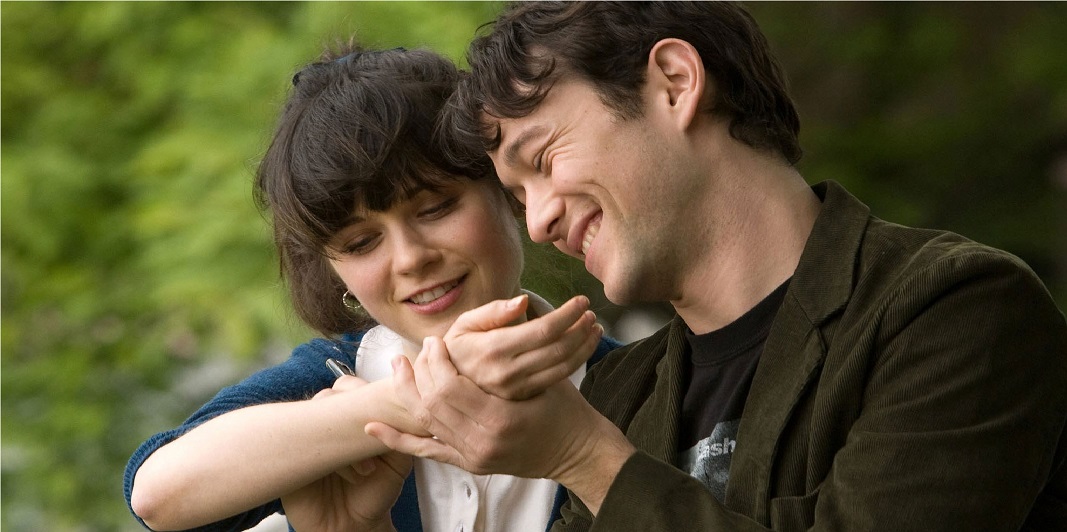 40 Best Romantic Movies On Amazon Prime For Date Nights [March 2022]
Best Romantic Movies On Amazon Prime
Amazon Prime is an amazing thing, not only it gives us access to free home delivery of Amazon products, but also countless movies and tv series that are available on Amazon prime video. Moviegoers around the world admire Prime Video's extensive catalogue of titles, which includes everything from terrifying thrillers to heart-warming family films. There's a title for everyone, whether you like far-fetched rom-coms or romance with a touch of drama. Have fun watching! If you're a hopeless romantic, you probably have a notion of what true love should be like, and it's probably influenced by all the rom-coms and romantic dramas you see each year. All of those heartfelt stories and happy endings are very enjoyable to watch, as it's always a wonderful sensation to see people fall in love on TV. Check out the list below, and if you didn't find what you were looking for here, check out our comprehensive list of the Best Movies on Amazon Prime, or if you have Netflix and are still looking for love, check out our list of the Best Romantic Movies on Netflix.
Best Romantic movies on Amazon Prime Video
Roman Holiday
Audrey Hepburn won an Academy Award for Best Actress for her performance in this 1953 classic. Hepburn plays Ann, a privileged princess who only wants to walk the streets of Rome like any other tourist. She encounters Joe Bradley (Gregory Peck), a news reporter who doesn't recognise her at first. Joe eventually discovers Ann's true royal identity, and after spending a day full of surprises and sweet moments together in Rome, he must decide whether an interview is all he needs from her. This is one of the classic romantic movies on Amazon Prime.
Love and Friendship
"Love and Friendship" follows Lady Susan, a recently widowed woman with limited money. She has few options because it is the 1790s and she has a mediocre reputation. Nonetheless, she devises a strategy to resurrect her fortunes: she and her daughter will marry. Does love triumph over all? You'll have to wait and see. Anyone who like comedy, romance, and historical pieces will enjoy this one-of-a-kind Jane Austen adaption.
500 Days of Summer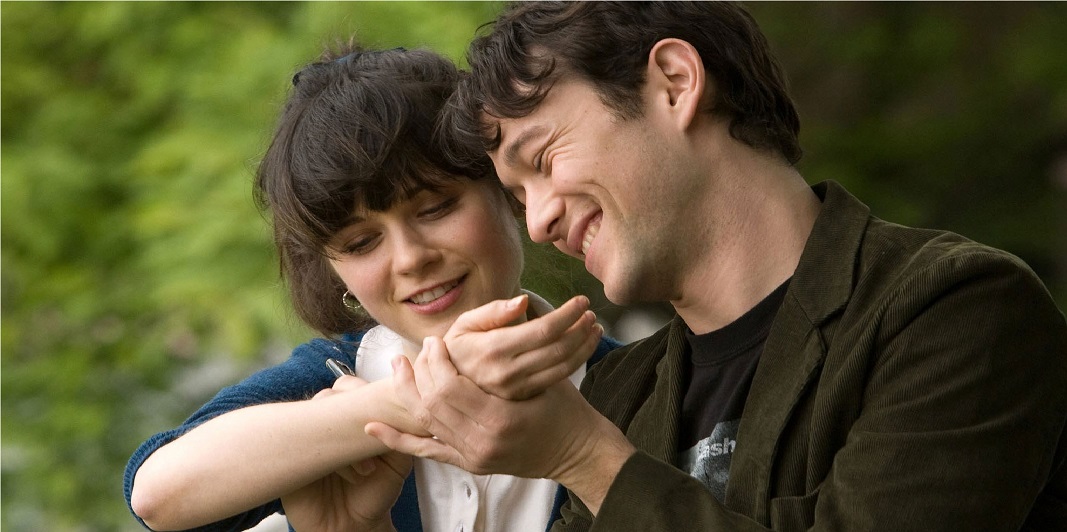 A boy meets a female. Boy falls in love with girl. The young lady does not believe in true love. Boy continues to pine for the girl, hoping for a second opportunity. This is the situation in (500) Days of Summer, starring Joseph-Gordon Levitt as the hopeless romantic Tom Hansen and Zooey Deschanel as Summer Finn. Tom and Summer meet at work, and thus begins a frenetic 500-day relationship that finally fails. If you like romantic comedies, you'll love this romantic movie on Amazon prime.
I Could Never Be Your Woman
I Could Never Be Your Woman is a Clueless reunion for Paul Rudd, director Amy Heckerling, and Stacey Dash. The rom-com, written and directed by Heckerling, takes a unique look at the older woman/younger guy age disparity while dating. Rudd plays Adam, a 29-year-old actor cast in a television show developed and produced by Michelle Pfeiffer's character, Rosie. Despite the fact that Rosie is 40, divorced, and self-conscious about her age, she and Adam have a romantic relationship. Rosie's concerns about becoming 40 continue to weigh heavily on her mind while she concentrates on her work and being a mother to Izzie (played by Saoirse Ronan in her movie debut).
The Map Of Tiny Perfect Things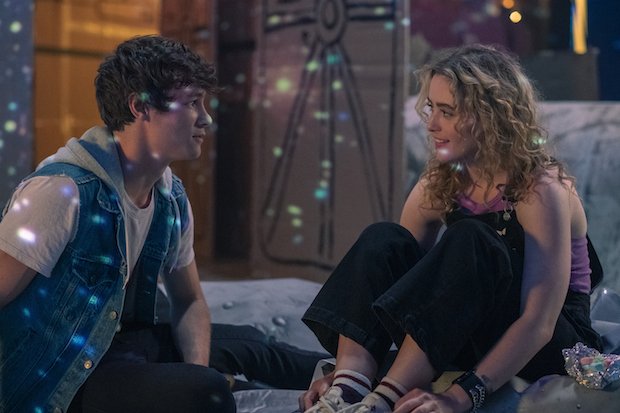 Consider The Map of Tiny Perfect Things to be the rom-com equivalent of Groundhog Day, with the main character being a high school adolescent rather than a weatherman. Mark (Kyle Allen) finds himself living the same day over and over again. On one of those days, he meets Margaret (Kathryn Newton), who is also facing the same fate. They work together to figure out how to get out of another interminable day on repeat — and sparks flare. It is one of the cutest romantic comedy on Amazon Prime video.
To Catch a Thief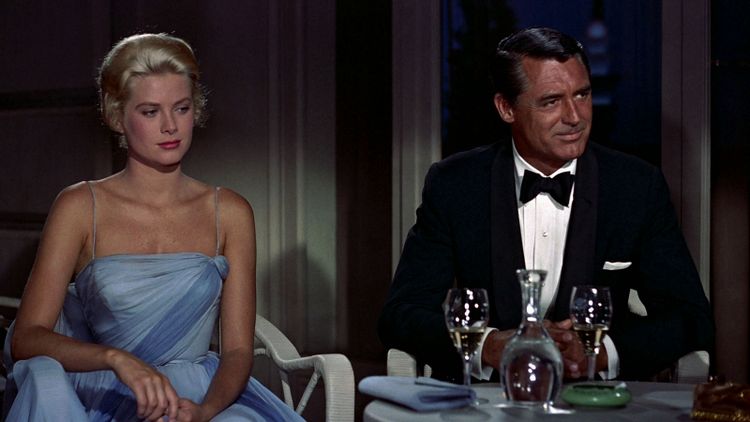 Alfred Hitchcock's spectacular escapade encapsulates Old Hollywood glitz. To Catch a Thief stars Cary Grant as John "The Cat" Robie, a retired jewel thief who becomes embroiled in a new round of crimes when he takes the fall for a new wave of robberies on the French Riviera. In order to clear his innocence, he becomes entangled in a romantic entanglement with a gorgeous young socialite (played by the famous Grace Kelly), which sends him racing around the stunning setting on the quest for the true offender. To Catch a Thief is one of the all-time great capers, a gorgeous, romantic, suspenseful, and exquisite to the bone mystery bolstered by two of cinema's most endearing actors.
The Handmaiden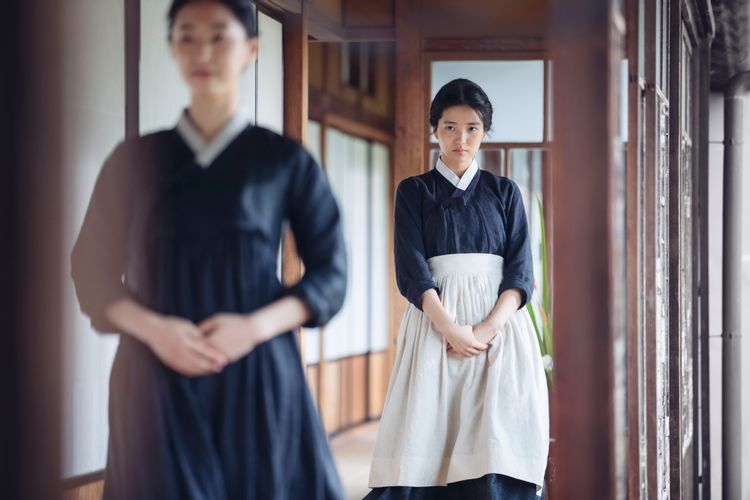 This film, as an erotic psychological thriller, throws a lot at its audience — but it's always delivered in just the perfect way. Sook-hee is the title handmaiden in the service of Lady Hideko, a Japanese heiress. In reality, Sook-hee is after Hideko's fortune and is aided by a con man. Hideko, on the other hand, is hiding her own deep secrets. When Sook-hee and Hideko develop affections for each other, things become even more complicated. This isn't your standard romantic comedy, and that's what makes it so great.
Charade
Part romance, part crime thriller, Charade is an important early entry in a personal favourite genre I like to refer to as "sexy criminals doing sexy crime." Cary Grant and Audrey Hepburn are the gorgeous criminals in question, presenting a dazzling fight of on-screen appeal in a film that was firmly planted in the final gasps of colourful Old Hollywood kitsch just as "grittier" filmmaking was beginning to take control of cinema.
Heathers
"Heathers" follows Veronica, a teen queen, and her lover J.D. as they work together to tear down the popular youngsters. This is pretty ironic, given that she is also a member of the elite clique. But Veronica and J.D., as well as the rest of "Heathers," are all about digging into the rot at the heart of the high school hierarchy — a process that quickly turns fatal. Despite its cynicism, "Heathers" glides over its worst moments with razor-sharp humour. Although it has a cult following, fans of mainstream romance will not be disappointed.
Still Mine
Still Mine is a story about a long-lasting love. Craig Morrison (James Cromwell) wants to build a house for his sick wife, Irene (Geneviève Bujold), but is thwarted by the local municipality's bureaucracy. But, with Irene's failing health, the need for the perfect, tranquil homestead is critical, so Craig fights the powers that be for the sake of his wife. The touching romantic romance is based on the true experience of Craig Morrison, a farmer from New Brunswick, Canada.
Breathe
"Breathe" follows two female students who become inseparable throughout the course of the film. However, as with many relationships, the honeymoon period does not last indefinitely. Soon, these girls are striking out at each other in a variety of ways. Though not a full-fledged romance, this coming-of-age storey about the extraordinarily deep ties that may emerge throughout adolescence is a must-see for aficionados of the genre.
The Kids are All Right
"The Kids Are All Right" follows two children, Joni and Laser, who are raised by two mothers, Jules and Nic. They get intrigued about their father and attempt to contact him without their moms' knowledge. His arrival in their lives upends everything, notably Jules and Nic's marriage. This film portrays a delicate portrayal of collaboration, fortitude, and, most importantly, love.
His Girl Friday
The classic romantic comedy is often regarded as the gold standard for screwball comedies. Cary Grant plays a senior newspaper editor who discovers his ex-wife and top reporter, Hildy (Rosalind Russell), is engaged to a new guy in His Girl Friday. In order to win her back, he persuades Hildy to pursue one last storey with him, and the two evidently rekindle their love amidst the hilarious shenanigans and unravelling mystery. It's a cracking comedy classic, still compelling with Grant and Russell's old-school movie star charm and Howard Hawkes' legendary directing command.
The Big Sick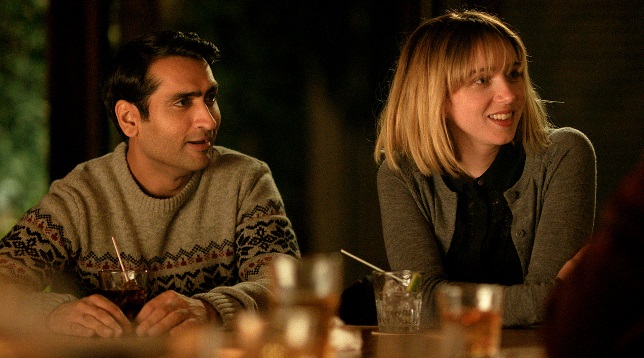 The Big Sick is based on the true story of comedian and actor Kumail Nanjiani and his eventual wife, Emily Gordon (played by Zoe Kazan), who met and fell in love while Emily was dealing with an unexpected illness and Kumail was dealing with her frightened family. There's also Kumail's Muslim family, who have previously chosen numerous suitable brides for him. When Emily is placed in a medically induced coma, Kumail learns more about her life and family, and he must confront his romantic feelings. One of the funniest romantic comedies on Amazon prime.
The Princess Bride
"The Princess Bride" is framed by a grandpa narrating to his grandson the narrative of a man who saves his true love, the princess of the title. Their trip, based on the William Goldman novel of the same name, is far more nuanced than most happily-ever-after stories –– and far more entertaining. If you're like the majority of lovers of this classic romance, one watching of "The Princess Bride" won't be enough. Fortunately, it only gets better with each viewing.
The African Queen
"The African Queen" is a must-see milestone in the romance genre, particularly for cinephiles who enjoy their love stories with a dash of adventure. Rose, a Methodist missionary, is stranded in Africa as World War I engulfs the world. Charlie, a snobbish riverboat captain, is her only option. As they try to flee the Germans, they become closer, but war threatens to tear them apart at every turn. This 1950s picture is still regarded as a moving classic.
The Odd Couple
Though two unmarried men living together may have seemed "unusual" in the 1960s, it is now rather typical in the twenty-first century. In reality, not having to share rent for a New York apartment in the present day is quite an achievement. Despite this, the picture is filled with comedy and, yes, romance. It also spawned a well-regarded television series. If you've ever had a roommate, the humour in this film will be both relevant and funny.
Four Weddings and a Funeral
Wedding season is a lovely time when love and festivity pervade the atmosphere. "Four Weddings and a Funeral" depicts things a little differently. It's about a man named Charles who attends four weddings and a funeral, as the title suggests. The clincher? At each occasion, he meets a woman named Carrie, whom he eventually falls in love with. If you enjoy nuptials or romance flicks with a lot of comic aspects, "Four Weddings and a Funeral" is a great choice. Must watch romantic comedy on  amazon prime.
I'm In Love With A Church Girl
In this Christian drama with a heavier tone than one might expect, Ja Rule falls in love with a church girl. The "Always on Time" rapper plays Miles Montego, a heroin dealer who falls in love with a nice churchgoing girl played by Adrienne Bailon (as Vanessa Leon). Even after Miles reveals his line of work, Miles and Vanessa pursue a relationship. Galley Molina wrote and co-produced the film, which is based on her own life.
Something Wild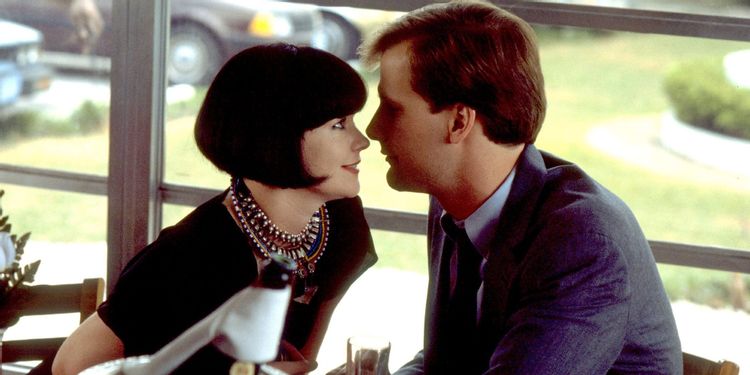 Johnathan Demme was a great chameleon of cinema. Demme's filmmaking prowess transcends easy categories, whether he was horrifying audiences with Silence of the Lambs, touching audiences with Philadelphia, or providing one of the best concert films of all time with Stop Making Sense. Naturally, when he shifted his focus to romance with the 1986 film Something Wild, the outcome was a genre-bending work of art that bears his most striking trademark: penetrating into the heart of the human experience.
Sideways
Consider two pals going out for one last hurrah before one of them marries. There will be elegant meals, golf outings, and wine tastings. Nothing could possibly go wrong. However, the two guys in question, Miles and Jack, encounter two women along the road, and romance blossoms. "Sideways" is a lighthearted and thoughtful road trip film with an all-star cast. It's no surprise that it was nominated for five Academy Awards, including one for Best Adapted Screenplay.
Funny Face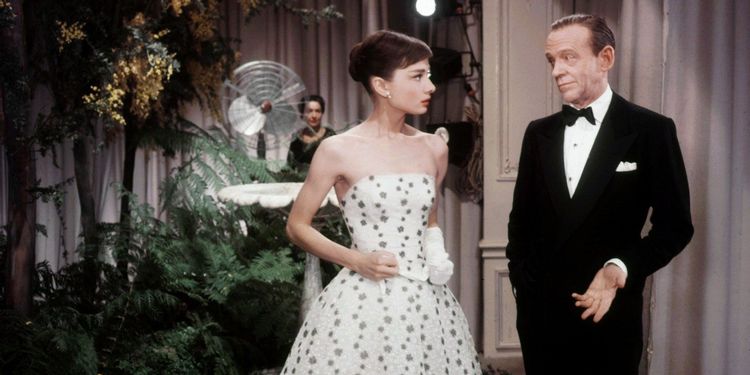 Funny Face, a totally lovely 1950s musical starring two of the era's most renowned stars in Audrey Hepburn and Fred Astaire, is a bit of a slept-on gem among younger generations. It is a classic and one of the best romantic movie of Amazon Prime
Garden State
Andrew, a failing actor, goes home for his mother's burial in "Garden State." While there, he must confront many demons from his past, as well as his family's long-buried misery. Soon after, he meets Sam, a young woman who is a habitual liar. Though his storey is a drama, her presence adds rom-com romance to the mix — although very strange magic. If you're seeking for a romantic comedy that avoids clichés, "Garden State" should be your next watch.
A Rainy Day In New York
The narrative of Gatsby Welles (Timothée Chalamet), an eccentric liberal arts college student, and his budding connection with journalism major Ashleigh Enright is told in this Woody Allen ensemble film (Elle Fanning). Their intentions for a wonderful, romantic weekend in Manhattan are derailed by the sparkling prospects offered by city life, as well as the danger of rain. Selena Gomez, Liev Schrieber, Jude Law, Diego Luna, and Rebecca Hall also appear in A Rainy Day in New York.
2 Days In New York
Marion (Julie Delpy) and Mingus (Chris Rock) star as a quirky New York couple whose relationship is strained when Marion's unusual family arrives in town from Paris. Two crazy days in New York ensue as Marion and Mingus strive to keep up with her relatives while still maintaining their sanity. The 2012 rom-com is a sequel to Delpy's 2007 film 2 Days in Paris, and he also directed and co-wrote it.
Snowbound For Christmas
Snowbound for Christmas, based on the Harlequin romance of the same name, is more sweet than spicy. That doesn't mean there aren't any heated scenes in the film. It follows marketing executive Rachel (Zarrin Darnell-Martin) and her employer, Adrian (Henderson Wade), on a crucial business trip where they are stranded at a resort due to a sudden snowstorm. With a 350-room hotel all to themselves, the two grow closer — but it may be a line too scandalous for both of them to cross.
She's Out Of My League
What happens when Kirk Kettner (Jay Baruchel), an insecure TSA agent, sees a lovely woman (Alice Eve as Molly McCleish) at work without flirting or attempting to gain her number? In this 2010 film, she is quickly attracted to him, especially when he discovers her missing smartphone. As Kirk and Molly's relationship develops, it becomes clear that no one, even Kirk, understands her attraction to him. Can a "10" and a "5" be married and live happily ever after? She's Out of My League tries to answer this question and more.
Brick Lane
Brick Lane, named after the iconic street in London's East End, focuses on Nazneen (Tannishtah Chatterjee), a lady raised in Bangladesh who must leave her family to start a new life with her husband in the United Kingdom. As she struggles to adjust to her new surroundings and her loveless marriage, she finds solace in her younger sister's exploits, while longing to return to Bangladesh. As the years pass, Nazneen's life becomes increasingly difficult as she embraces parenthood, deals with tense race relations in her town, and finds romance in an unexpected place.
Aaron Loves Angela
Irene Cara's first film role, before to Sparkle and Fame, was in the 1975 comedy-drama Aaron Loves Angela. Cara plays Angela, a Puerto Rican adolescent who lives with her mother in this adaptation of Shakespeare's Romeo and Juliet. She is madly in love with Aaron (Kevin Hooks), a Black adolescent basketball star. The film, which is set in Harlem, New York, focuses on their secret relationship as it exists within an underprivileged environment and prejudice among family and friends.
The Mask of Zorro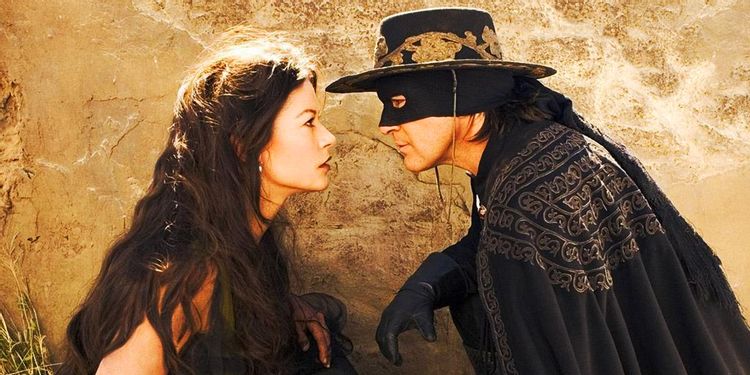 The Mask of Zorro is a fantastic retro swashbuckler from Martin Campbell (Casino Royale) that has a lot to adore – but when it comes to the love storey, few on-screen pairings have ever been more dazzling, electric, and simply sexual than Antonio Banderas and Catherine Zeta-Jones. The 1998 action-adventure, based on the legend of Zorro, packs in magnificent blockbuster set-pieces, and the romance between Banderas' vigilante and Zeta-Jones' similarly justice-minded noblewoman is just as explosive. If you want a scorching love tale wrapped in a nonstop action epic, The Mask of Zorro is the film for you.
Sylvie's Love
Tessa Thompson stars in this wonderful film inspired by old pictures and set in 1950s Harlem. Sylvie is an engaged young woman who falls in love with Robert, an aspiring saxophonist (Nnamdi Asomugha). Sylvie and Robert's love storey unfolds over multiple decades, cities, and life circumstances. But, as the film's director and writer Eugene Ashe put it, the strength of their connection exemplifies "the sacrifices and hardships of genuine love." The soundtrack, which includes great jazz and doo-wop numbers, is even additional reason to enjoy the film.
Two Night Stand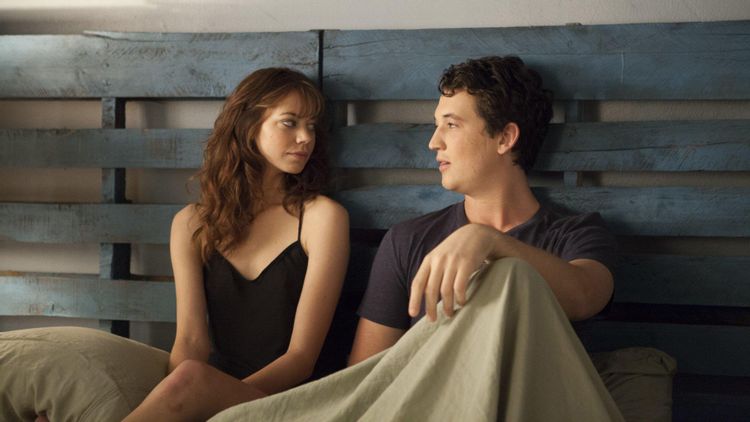 Miles Teller and Analeigh Tipton's characters find themselves in an unpleasant scenario after a one-night encounter turns into two amid a ferocious Nor'easter. Megan (Tipton) goes from having the perfect fiancé to being lonely in New York, so after some persuasion from her roommate (played by Jessica Szohr), she decides to ease back into the dating scene with Alec via a no-strings-attached arrangement (Teller). Megan's walk of humiliation after their night together takes her as far as Alec's apartment building door owing to being snowed in. The two are forced to wait out the storm together, defying the concept of a one-night stand.
The First Time
Dave (Dylan O'Brien) in the teen rom-com The First Time is painfully in love with his closest friend, Jane (Victoria Justice). Then there's Aubrey to consider. She is madly in love with her boyfriend, who is just half-heartedly in love with her. When Dave and Aubrey meet at a party, their feelings for one another increase as they get to know one another. It's a lovely situation in which the two, perhaps for the first time, fall in love with someone who can love them back. O'Brien and Robertson were a real-life couple from 2012 (the year The First Time was released) through 2018, so their connection in this Jonathan Kasdan-directed film is extremely palpable.
The Perfect Match
When his friends dare him to keep a connection that lasts more than one day, a perpetual bachelor who doesn't believe in serious partnerships finds himself in a bind. Charles (Terrence J) falls for Eva (Cassie Ventura), which forces him to crave more than a one-night encounter. Aside from the main, the film features a slew of other well-known actors, including Paula Patton, Dascha Polanco, Lauren London, and Donald Faison. Brandy, French Montana, and internet celebrity Timothy DeLaGhetto also make appearances. The Perfect Match has enough of love scenes and humour to keep you entertained on a girl's night in or a date night with your special someone.
Brittany Runs A Marathon
In the best possible manner, Brittany Runs a Marathon is not the film you think it is. The film portrays Jillian Bell as an overweight lady who decides to prepare for and run the New York marathon in order to lose weight and change her life for the better. Change does occur, but it is a mixed bag of positive and negative as Bell's character learns the hard way that her problems are tied to who she is as a person rather than how she seems on the surface. Brittany Runs a Marathon isn't just one of the year's best comedy; it's also one of the year's best pictures overall.
What If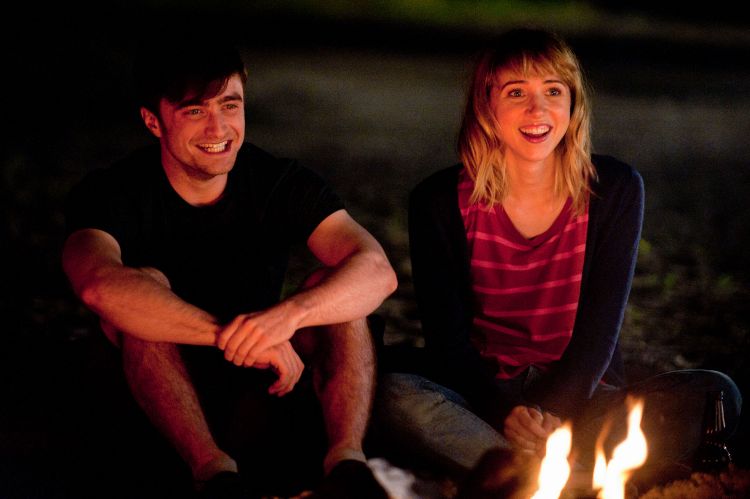 In 2013's What If, Daniel Radcliffe and Zoe Kazan play two people who need a new perspective on love. Wallace, played by Radcliffe, is a medical school dropout who is attempting to figure things out when his girlfriend cheats on him. He meets Chantry (Kazan) at a party and falls in love with her, an animator who also happens to have a boyfriend (Rafe Spall). The two hit it off, and things heat up from there as they decide to form a close friendship.
You Cast A Spell On Me
You Cast a Spell on Me is sure to enchant you if you believe in fate. Matt (Ryan McPartlin) and Sara (Nikki DeLoach) meet at a Halloween party and immediately fall in love. However, they decide not to share phone numbers, which puts them in an unusual situation. Whatever they decide, it appears like the stars aligned the instant the pair locked eyes, according to Matt's magical talents as a warlock.
Romeo And Juliet
There are two film adaptations of Shakespeare's Romeo and Juliet available on Amazon Prime, but the 1996 version with Leonardo DiCaprio and Claire Danes is the one to watch. It's a modern-day classic starring the two as literature's tragic sweethearts Romeo Montague and Juliet Capulet, and Baz Luhrmann's dazzling directing skills pour new life into the renowned storey of star-crossed love. There is no love stone unturned, and you won't be able to look away from the star-studded ensemble, their interpretation of the screenplay, or the cinematography and clothing. Furthermore, the soundtrack is still a must-listen to this day.
Center Stage
Whether you like ballet or not, there's a lot to get excited about in 2000's Center Stage. For starters, Amanda Schull — a professional ballet dancer at the time of production — and Zoe Saldana make their feature film debuts. They play roommates at the American Ballet Academy as Jody Sawyer and Eva Rodriguez, respectively, with Jody foregoing college for the bright lights of New York City and Eva being a super-talented Boston export with sass. The plotlines provide insight into the glitzy, often guarded world of professional ballet, including the off-stage turmoil (romantic and otherwise).