Everyone enjoys watching suspenseful films. It keeps piqueing our curiosity in all of the scenes. Some argue that Hollywood films are more intriguing than Bollywood films. So get your popcorn ready because we've compiled a list of some of the best Bollywood suspense thriller films.
100 Days (1991)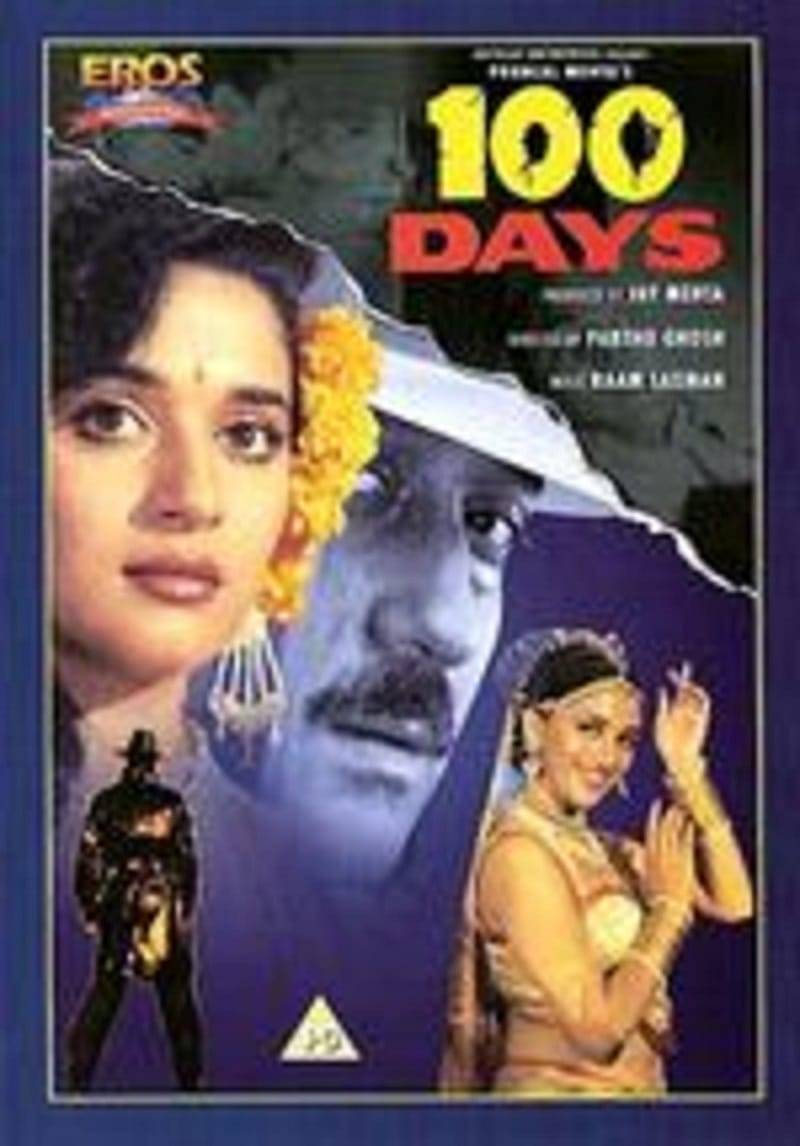 Madhuri Dixit foresees a murder, but she has no idea who the perpetrator is. We're just as interested as she is in figuring out who the bad guy is.
404: Error Not Found (2011)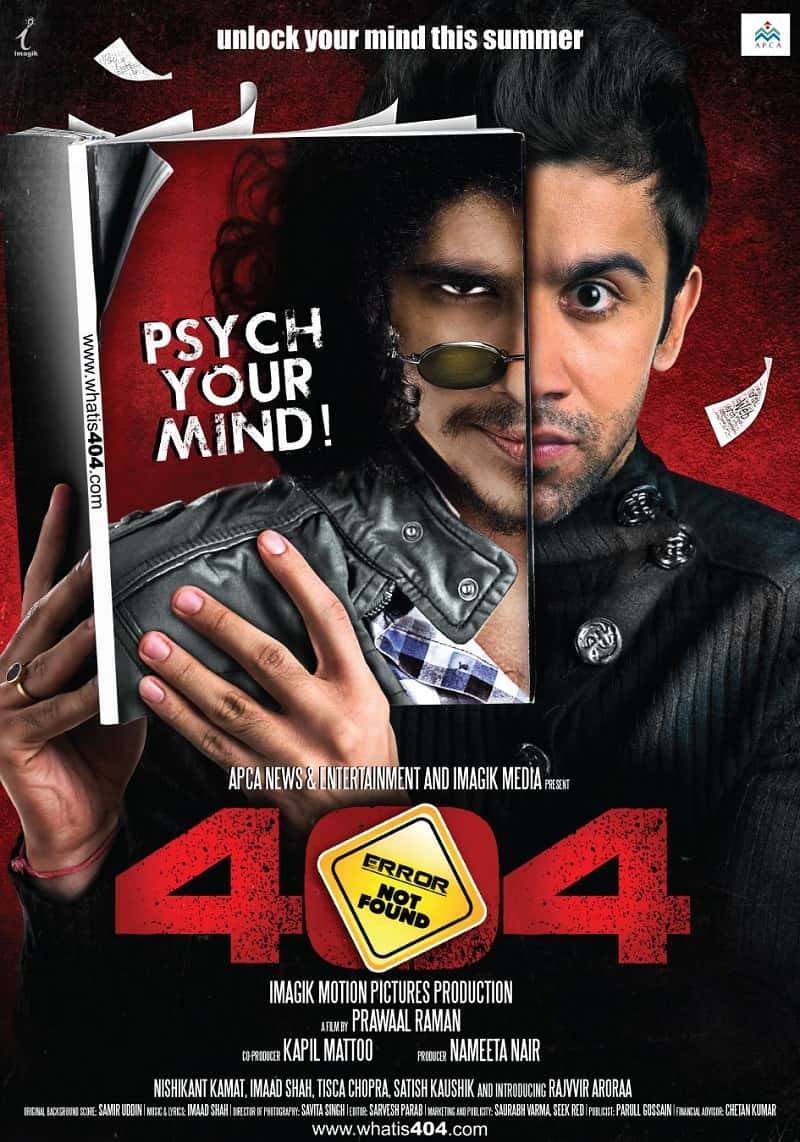 This is a haunted movie about a student who claims that the ghost of an ex-student who committed suicide was around.
A Wednesday (2008)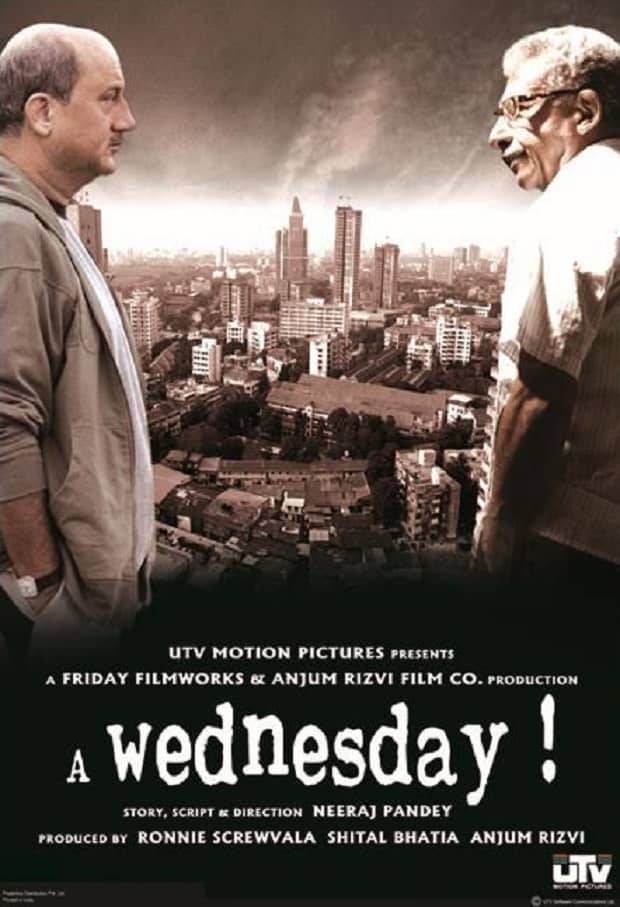 Based on the true tale of the Mumbai bombing, this is an amazing thriller film. You'll get shivers reading about an anonymous regular man's scheme for vengeance.
Aankhen (2002)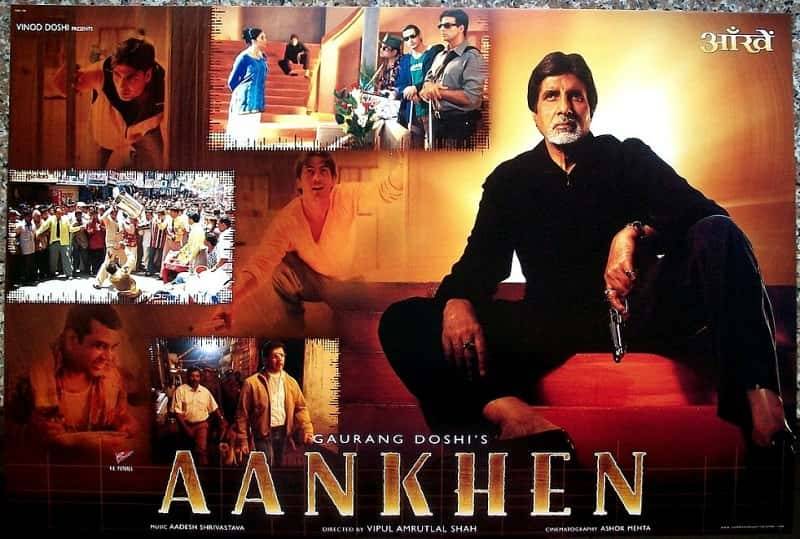 Can you envision a bank robbery with three blind people? Suspense and twists abound in this film.
Aamir (2008)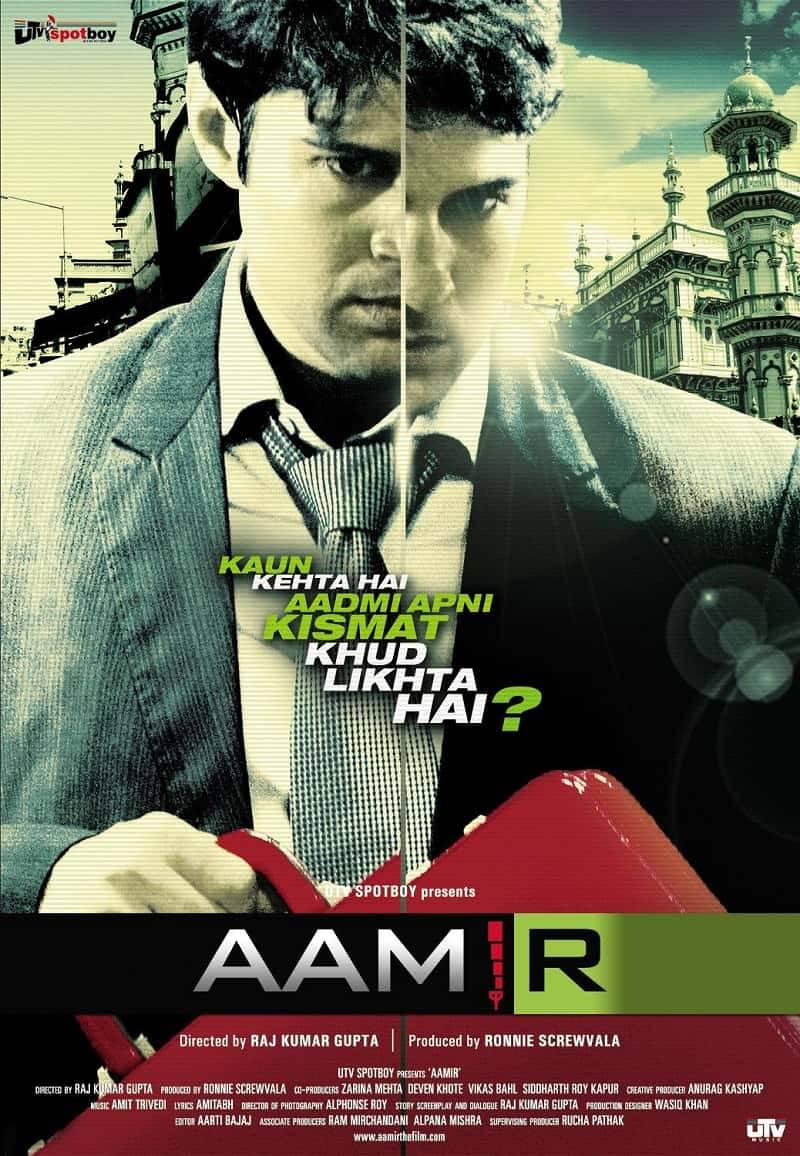 We share Rajeev Khandelwal's distress as he is subjected to some heinous acts by an unknown caller. He and the audience are both curious who the caller is.
Andhadhun(2018)
Andhadhun became an instant classic, it gained so much attention upon its release that it became one of the most watched hindi thriller movies on Netflix. It also got Ayushmaan Khurana his first National Award for Best Actor (Shared with Vicky Kaushal for URI)
Being Cyrus (2005)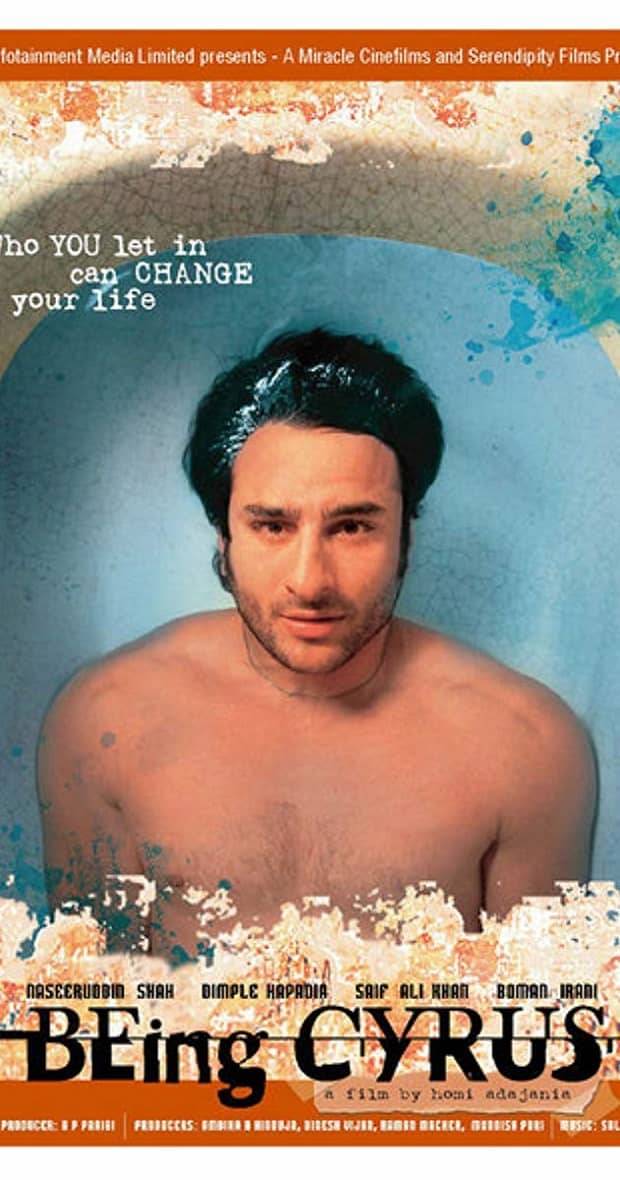 This is a gripping thriller that is presented to the spectator in a captivating manner. Not to mention Saif Ali Khan's incredible performance.
Bluffmaster! (2005)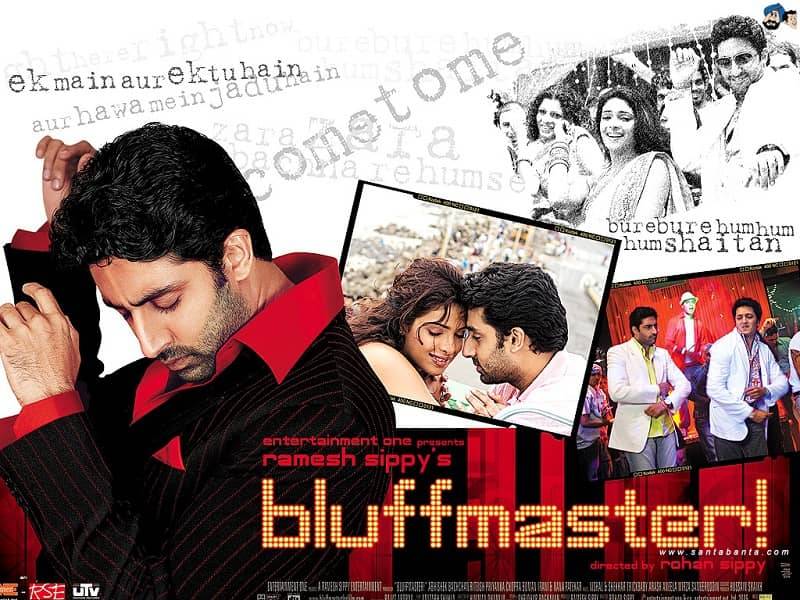 The plot of Bluffmaster is inspired by the Argentine film Nine Queens and the English film Matchstick Men. Roy Kapoor is played by Abhishek Bachchan, Simran Saxena (Simi) is played by Priyanka Chopra, Aditya Srivastav (Dittu) / Arjun Bajaj is played by Ritesh Deshmukh, Chandrakant Parekh (Chandru) / Sridhar is played by Nana Patekar, and Dr. Bhalerao is played by Boman Irani.
Bhool Bhulaiyaa (2007)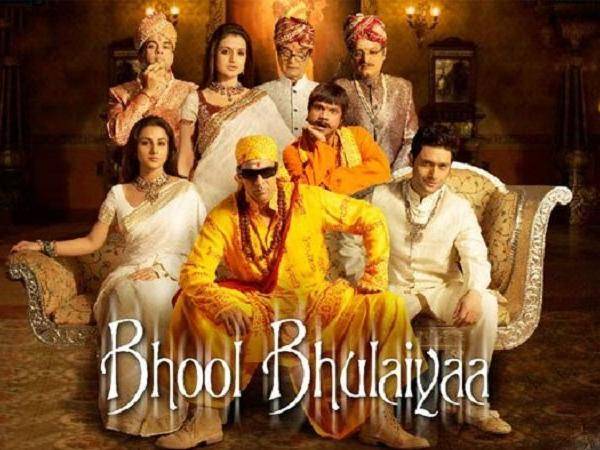 Despite rumors that their family home is "haunted," a husband and wife decide to stay there regardless. Vidya Balan gives one of her most outstanding performances in this film.
Drishyam (2015)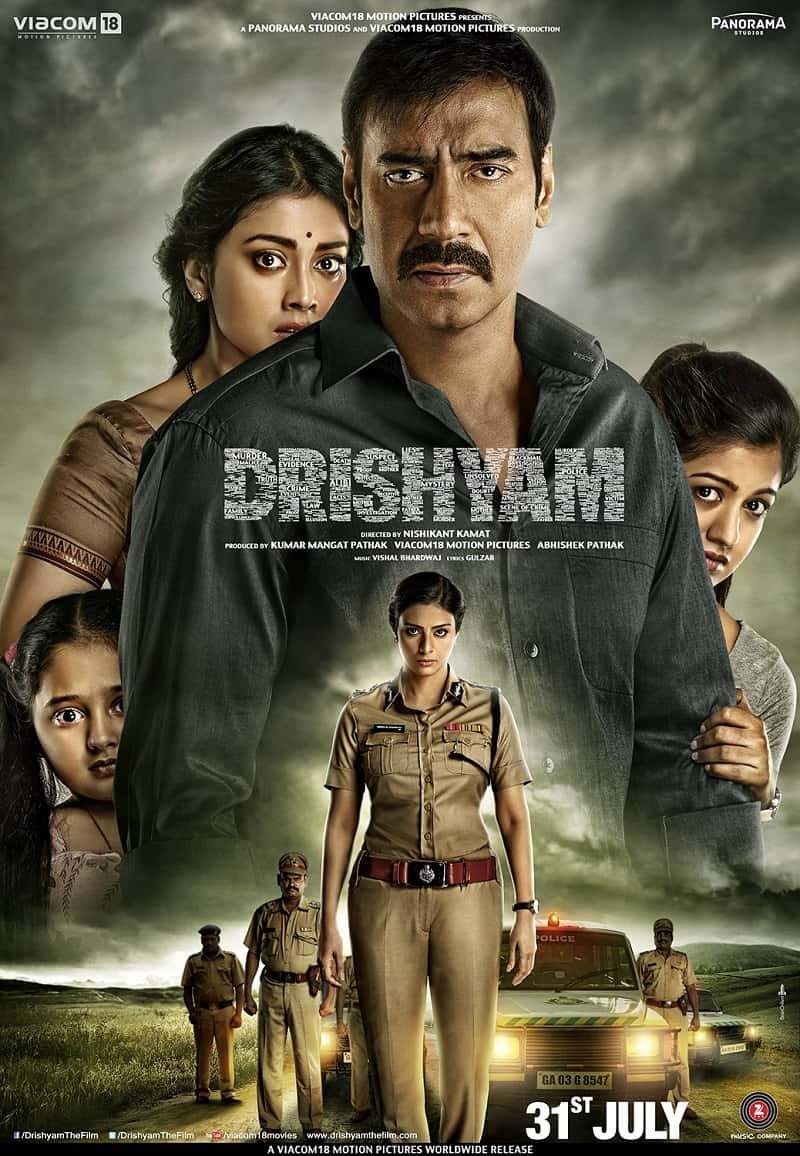 In his thriller, Ajay Devgn was at his finest. We were on the edge of our seats till the final scene because of the sequence of real and imagined things he constructed.
Ek Hasina Thi (2004)

Ek haseena thi was one of Bollywood's best revenge stories. Urmila gives an outstanding performance in this film.
Gumnaam (1965)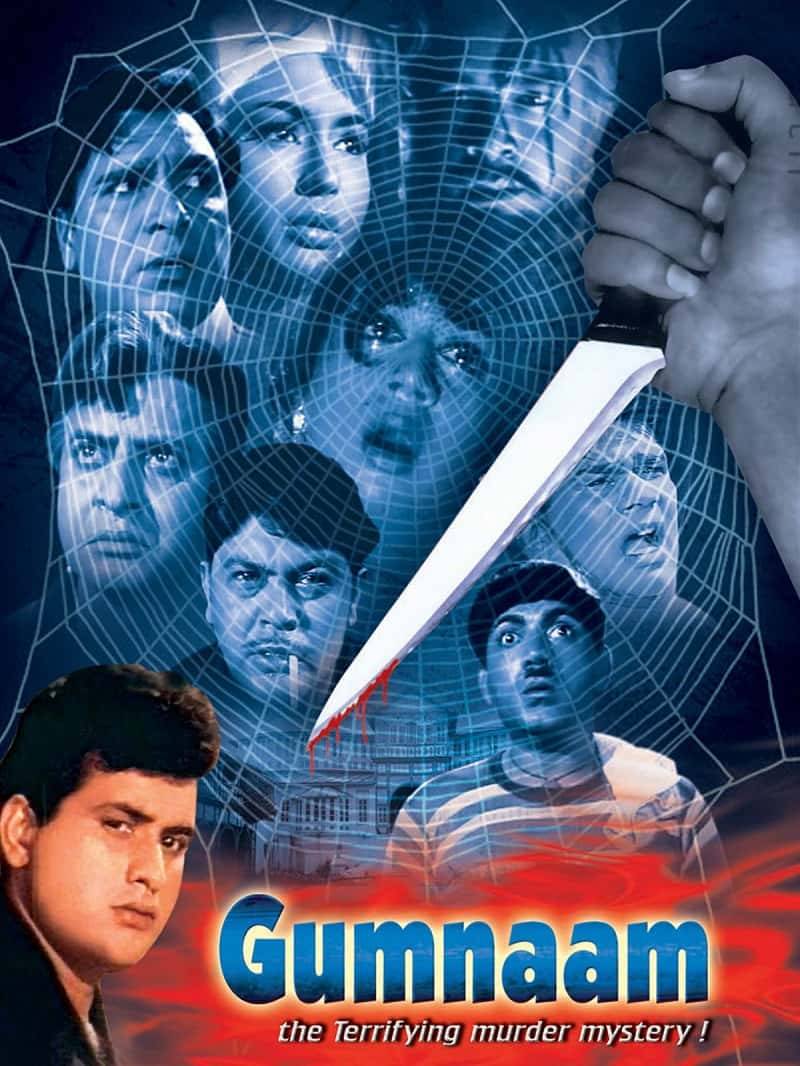 When the prize for winning a contest is a free stay in an incredible mansion on a secluded island. However, they quickly begin to perish one by one. But who is the assailant?
Gupt: The Hidden Truth (1997)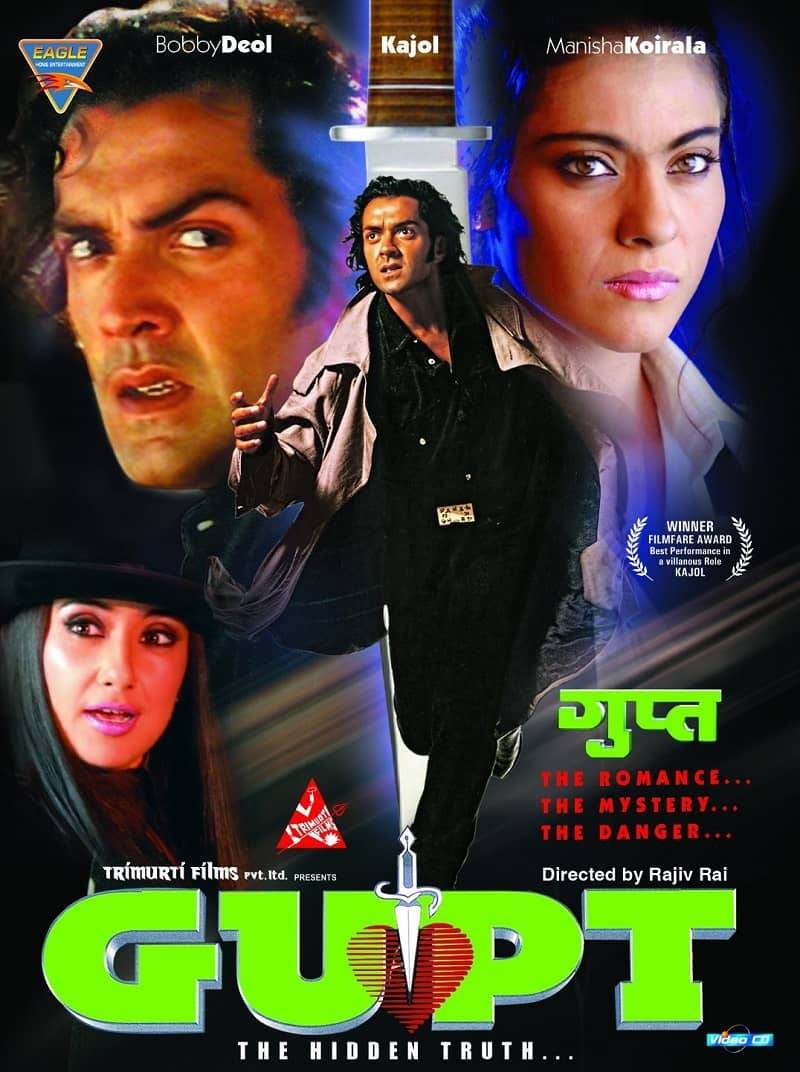 This film features some of the top actors in the industry. Paresh Rawal and Kajol, in particular. After a long time, this film is regarded as one of the best Bollywood suspense films.
Ittefaq (2017)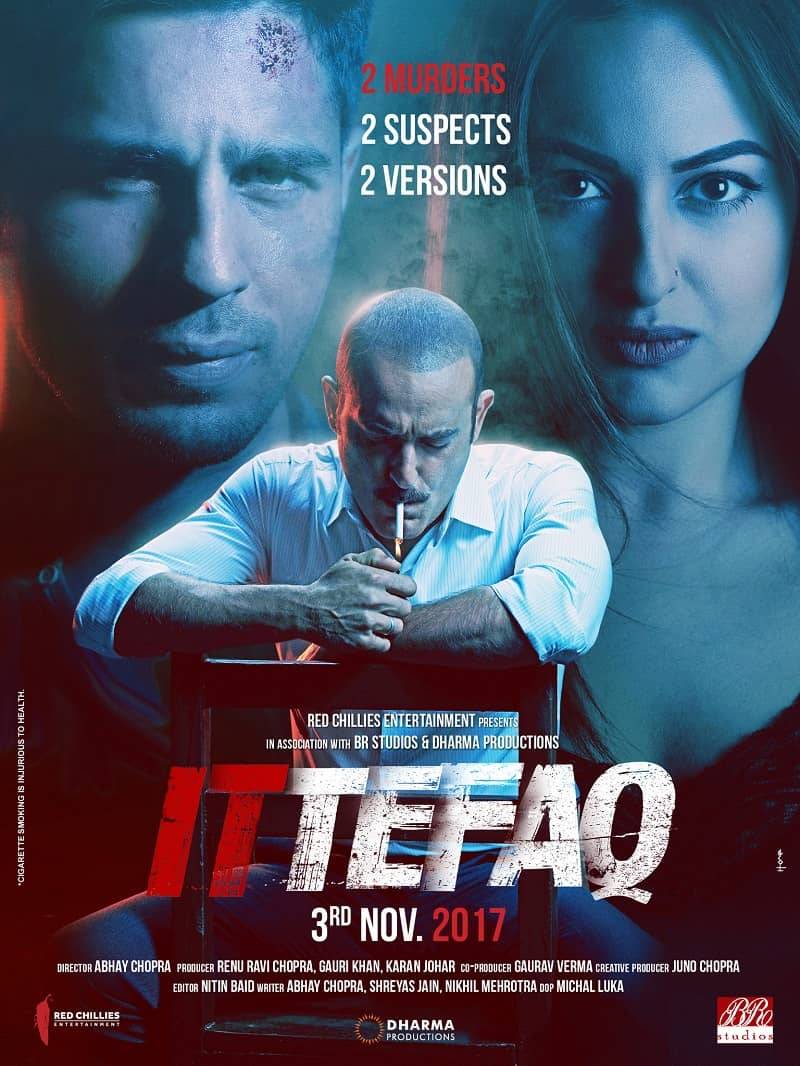 The films constantly kept us on the edge of our seats, making us wonder what would happen next and who did it.
Johnny Gaddaar (2007)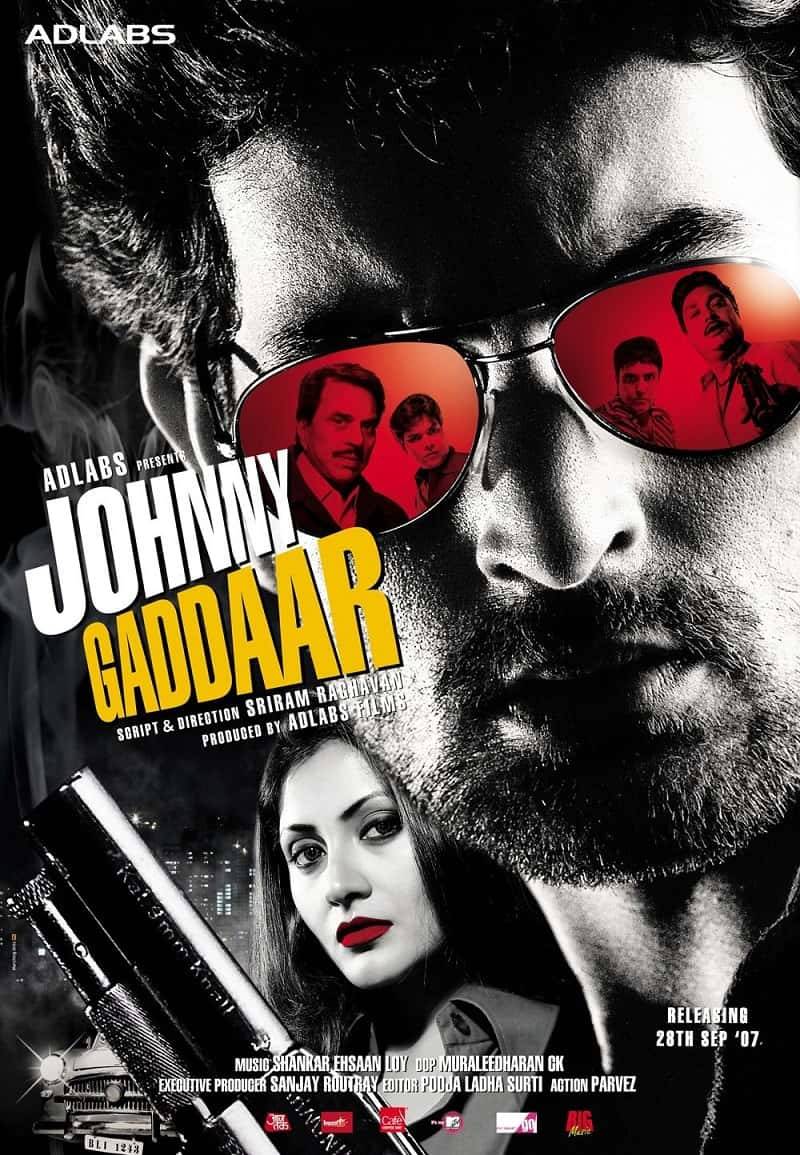 Neil Nitin Mukesh played Vikram in the film in a spectacular performance, and the film's climax shocked the audience. This Hindi crime thriller will keep you on the edge of your seat until the very final scene.
Kahaani (2012)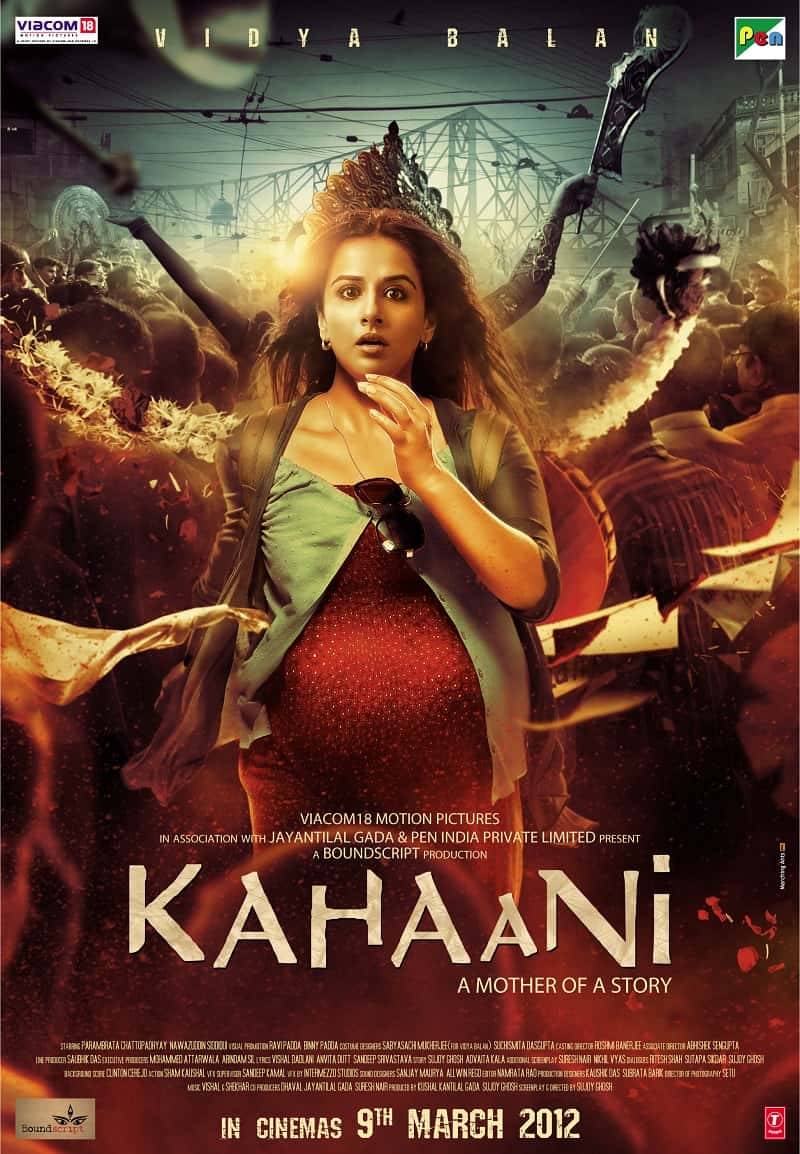 Vidya Bagchi was the character with whom we empathized till the very end, when we came to admire her. If you haven't seen this suspenseful film, you don't know what you're missing out on.
Kaun (1999)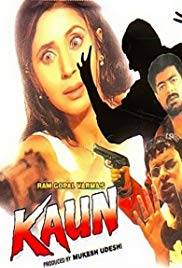 It was one of the most suspenseful films of its day, and it will have you on the edge of your seat until the very end.
Khamosh (1986)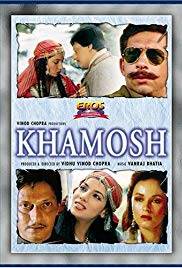 One by one, people on the movie set die in this thriller, and the spectator is left wondering who is responsible. This film is made even better by the participation of Shabana Azmi and Naseeruddin Shah.
Khiladi (1992)

Khiladi is regarded as one of the best thriller films of the 1990s. The story begins as a hoax, but when a real murder occurs, it quickly transforms into a serious one.
Manorama Six Feet Under (2007)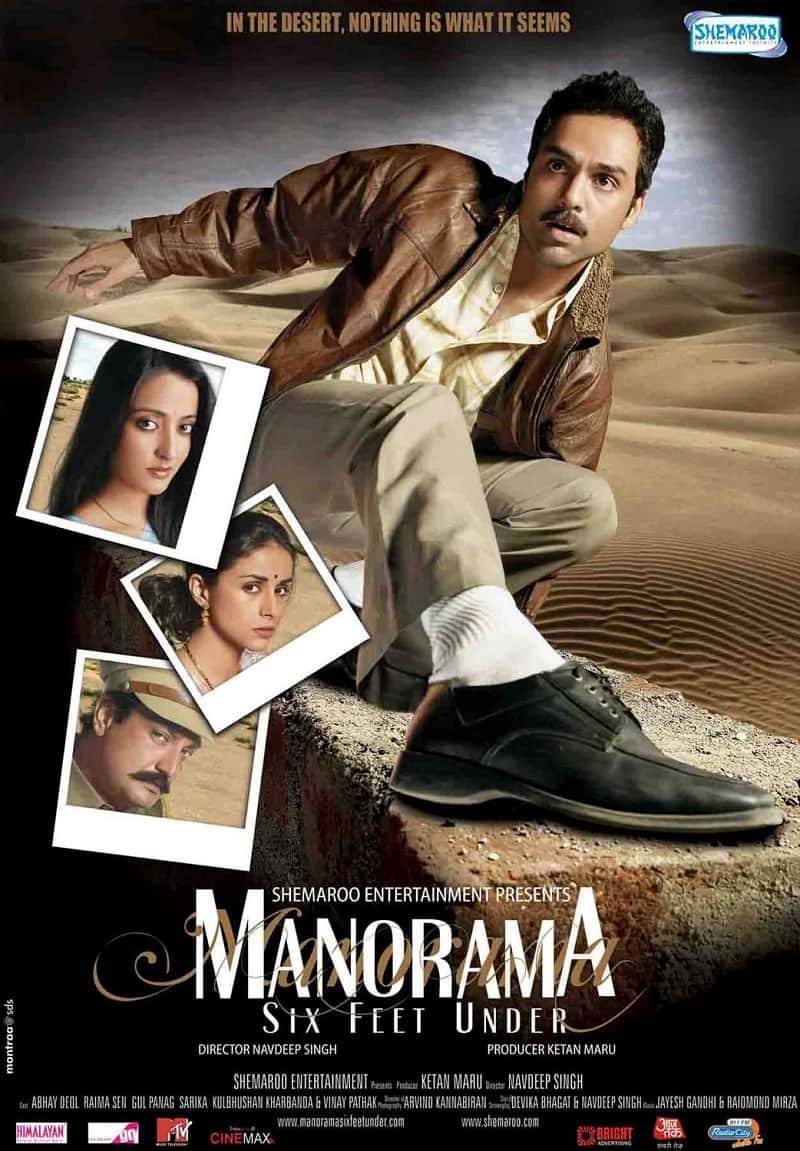 Abhay Deol is a one-of-a-kind performer in Bollywood, and his film choices are consistently excellent. So, if you haven't seen this suspense thriller, you are seriously losing out.
Mera Saaya (1966)

Thakur Rakesh Singh loses his wife, but when a lady who looks exactly like her shows up claiming to be his wife a few days later, the audience wonders if she really died.
NH10 (2015)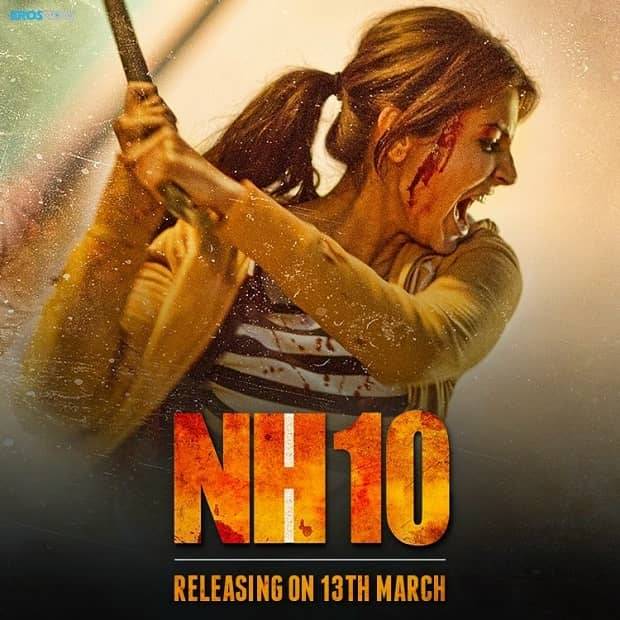 NH10 is based on a number of past accidents that occurred on the stretch between Gurgaon and Haryana. The film depicts how travelers are targeted by road pirates. Anushka Sharma, Neil Bhoopalam, Darshan Kumar, Deepti Naval, and Ravi Jhankal are among the cast members.
No Smoking (2007)

This film may be a little confusing at times, but it is still one of Bollywood's best suspense films. The plot revolves around a man who is attempting to quit smoking and is blackmailed.
Rahasya (2015)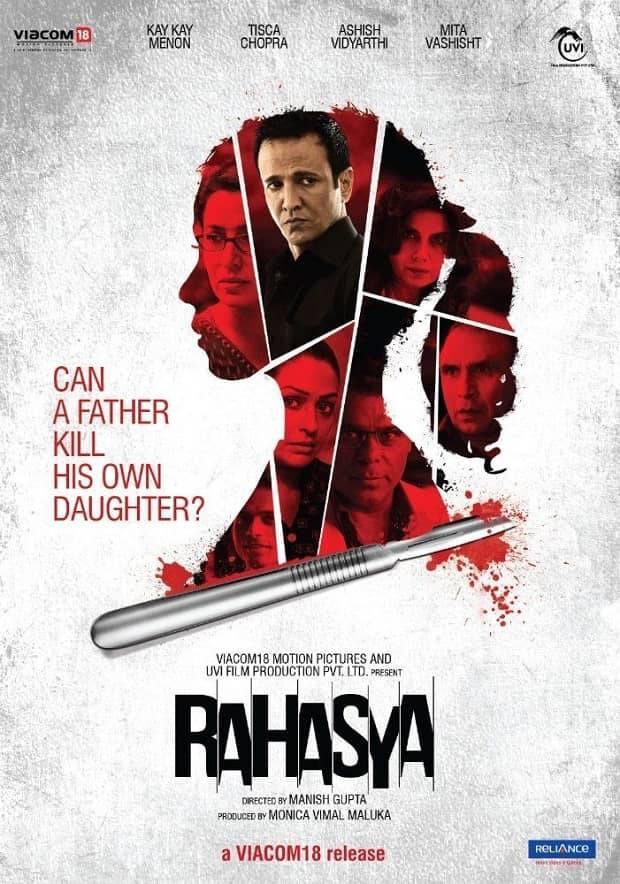 Basically, this film is based on the Aarushi murder case, and the entire plot revolves around the death of a teenage girl.
Sangharsh (1999)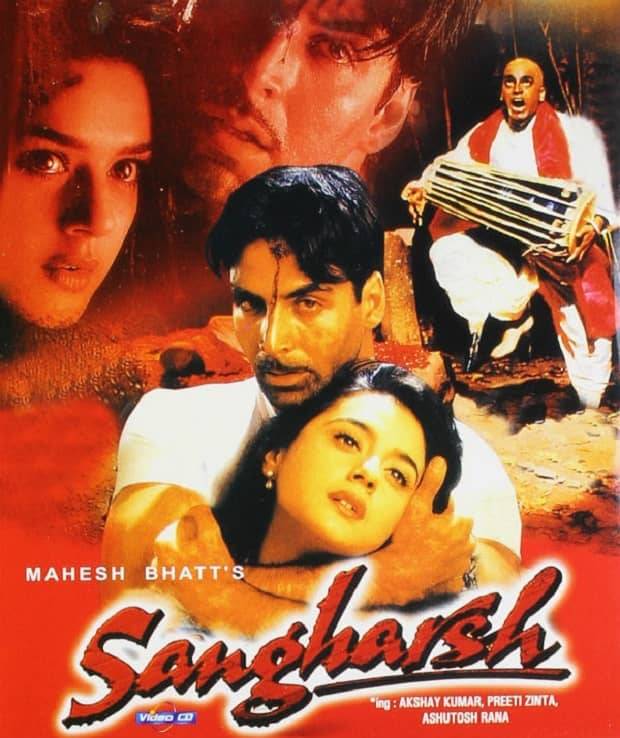 In this film, a cop and a prisoner team up to bring down a religious zealot who kidnaps children.
Special 26 (2013)

The 1987 Opera House theft, in which a squad acting as Central Bureau of Investigation (CBI) personnel carried out an income tax raid on a jeweler in Mumbai, inspired Special 26. The picture was hailed as one of the best of the year.
Te3n (2016)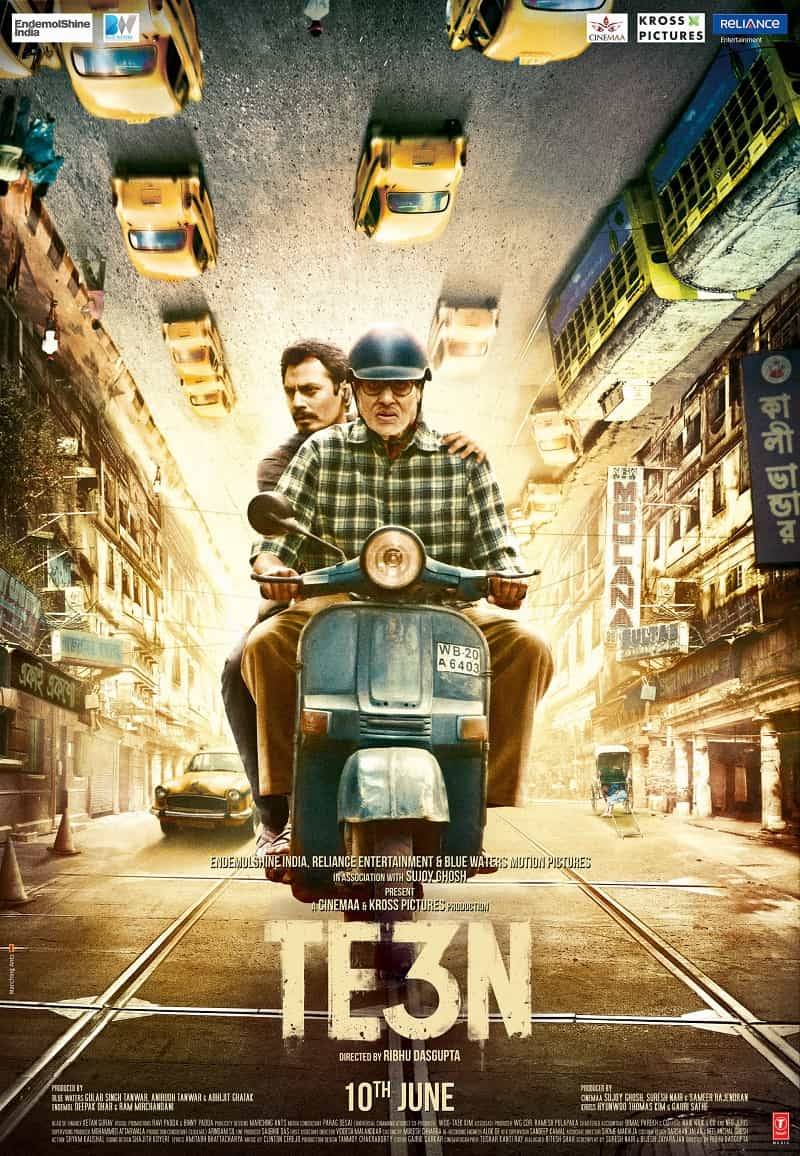 The audience, like Amitabh, was left wondering what had happened to his grandchild.
The Stone man Murders (2009)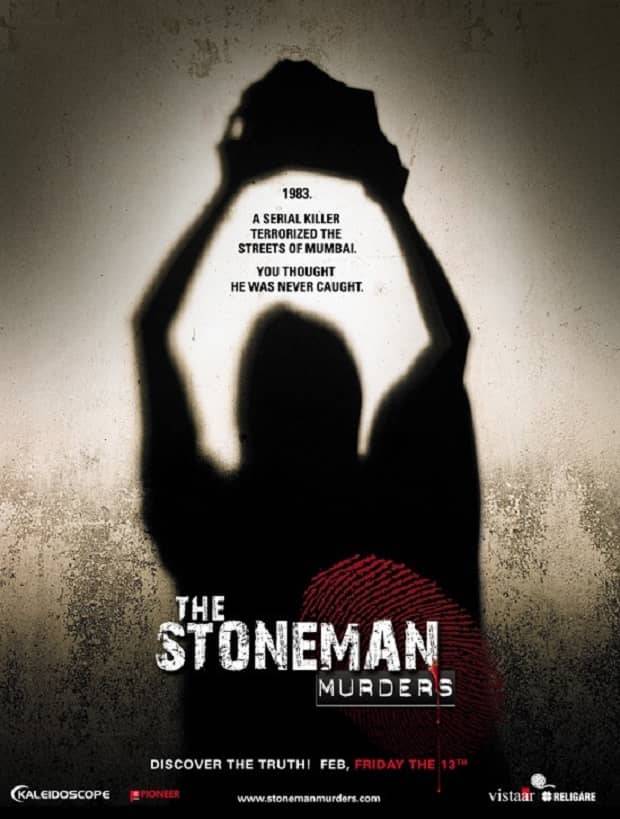 The film is based on a true incident of a killing on a Kolkata sidewalk. The entire story is told in a series of twists and turns.
Talaash: The Answer Lies Within (2012)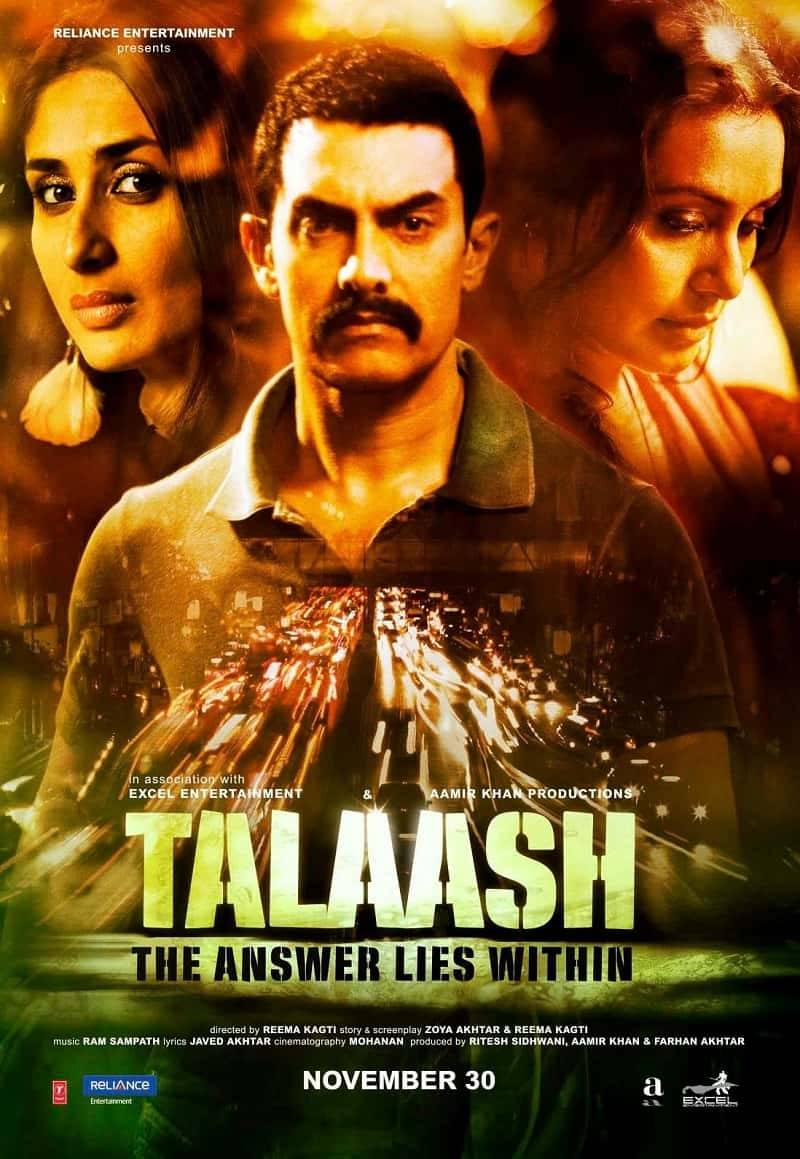 Reema Kagti co-wrote and directed this psychological horror thriller film in India. The lead actors are Aamir Khan, Rani Mukerji, and Kareena Kapoor.
Table No. 21 (2013)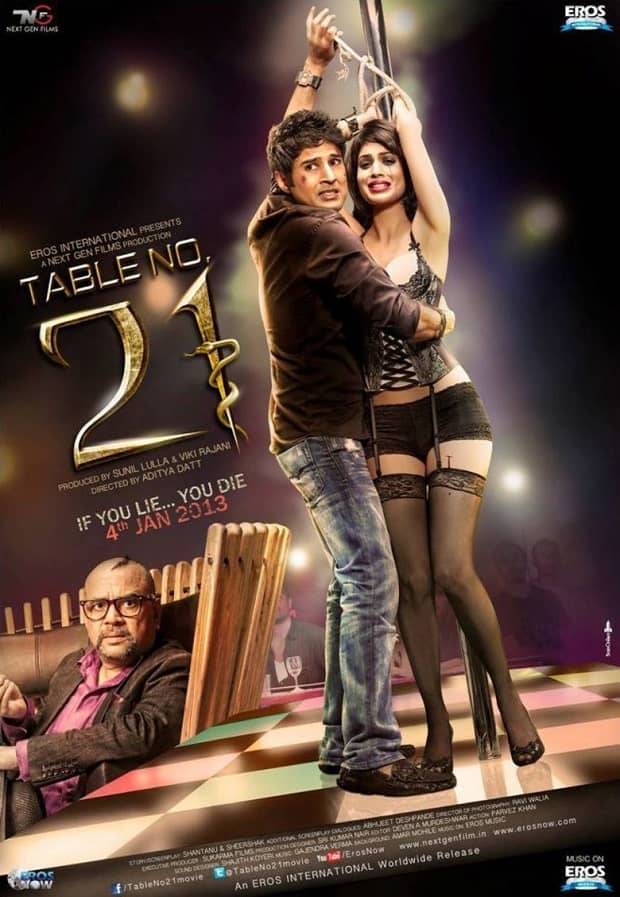 The strange story of this film will have you perplexed throughout the entire film as to why and who is doing it.
Ugly (2013)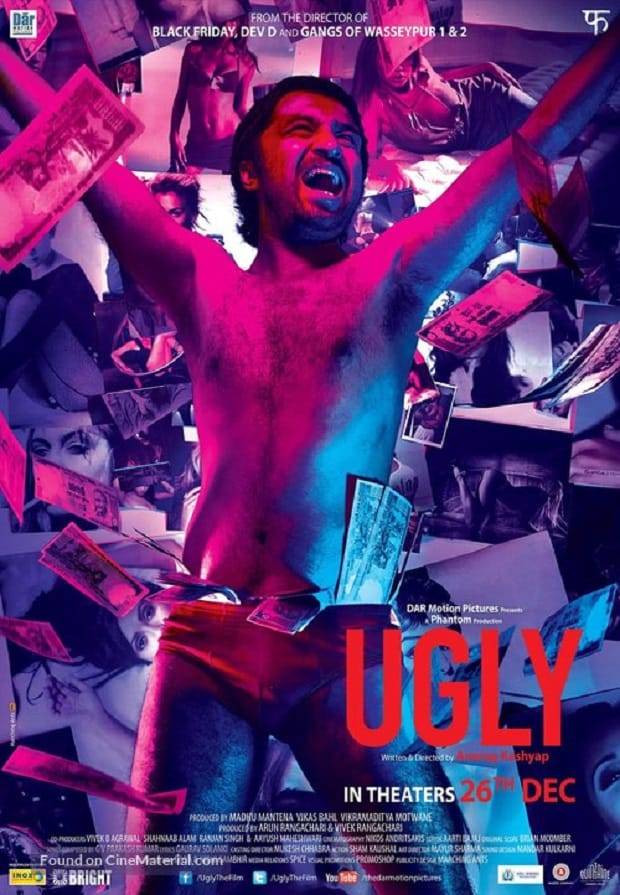 Anurag Kashyap, a well-known Hindi film director, directed the film. The plot revolves around the kidnapping of a ten-year-old girl.
Woh Kaun Thi (1964)

This film is included in the top ten Bollywood suspense films. A mystery woman meets a doctor in it, but does she actually exist?
Our Team DCS includes 5 different writers proficient in English and research based Content Writing. We allow them and encourage them to follow the Entertainment news all day long. Our posts, listicles and even the exclusives are a result of their hard work.