Muscles & Mayhem: An Unauthorised Story of American Gladiators on Netflix is a documentary series that more than lives up to its title in every way possible. This is due to the fact that it uses both archive material and exclusive interviews with significant figures to fully illuminate the birth and collapse of the venerable game show 'American Gladiators'. Elden Kidd, a former contender, was one of those included here to further the story; if you're just interested in knowing more about him, we've got the information for you.
Who is Elden Kidd?
Elden, a native of Riverside, California, usually presented himself as a very well-groomed Mormon family guy in the 1980s and 1990s, but his reality was supposedly far different. The reality is that by participating in the renowned competition series as the oldest yet meanest opponent, he unintentionally gave the public a taste of it, but it was all attributed to adrenaline. Another thing was that the 36-year-old Adventure Travel Guide, who was married and the father of five children, had only applied for this proto-reality original at his own father's request when he was low on money.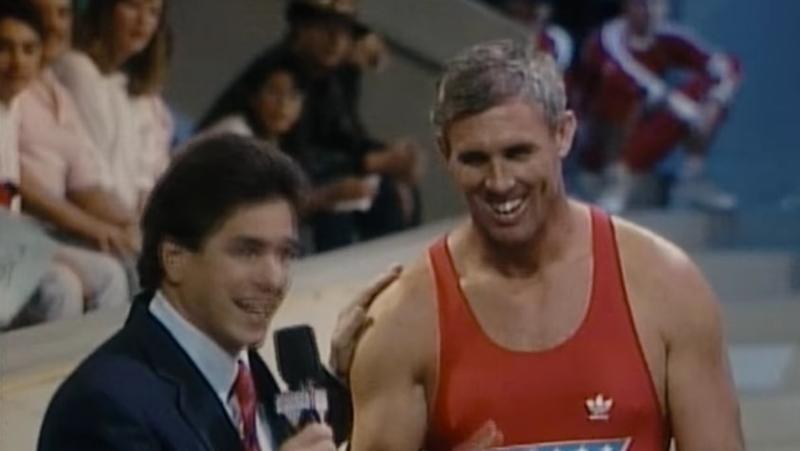 Elden acknowledged in the documentary that "[The Gladiators] were big and strong weightlifters." I didn't really go to the gym or have that kind of experience. However, if you take a closer look, you'll see that I won almost all of the competitions. To get an advantage over his opponents and advance to the finals, he did, it is true, occasionally cheat by flinging out his forearm, but he was unable to reach the very top. He argues that there was producer engineering involved in The Eliminator's penalty regulations because he was exhausted and had declined to face the previous season's victor if he triumphed.
Elden, however, didn't appear too bothered by this choice because he already had his own problems to deal with, such as his operation to smuggle individuals into the US over the borders of Texas or Arizona. He had initially started this in 1989, but soon began charging Mexican immigrants $1,800 per head and Chinese immigrants $5,000 per head. He continued to keep the fee for children free because he only wanted them to have a better life. But in a cruel twist of fate, he was ultimately caught in the autumn of 1994 by Mexican police for smuggling marijuana, for which he was sentenced to 18 months in a local jail.
Where is Elden Kidd Now?
Elden was reportedly moved to the low-security La Tuna federal prison in Texas in February 1996 as a result of a US agreement with Mexico that allowed convicts to serve their sentences at home. Thus, he was finally permitted to receive calls or visits from family members, at least until he was freed just eight months later with the condition that he serve three years of probation, only for him to quickly revert to his previous behaviour. He was later arrested smuggling people with his accomplice Tim Burras Tonne in February 2001, and as a result, they both received three years of probation in exchange for information about their operation.
View this post on Instagram
According to Elden's own account, the Department of Homeland Security then started getting in touch with him for specific information regarding the large-scale smuggling organisation he was a member of. He was last directly contacted by authorities for assistance in 2008, which indicates that he has now moved to Cupertino, California, but regrettably, his contacts rapidly dried up. In fact, despite having a podcast called "American Coyote," the now 69-year-old appears to prefer to keep a quiet profile with his second wife, their mixed families, and their grandchildren.
Being a binge-watcher himself, finding Content to write about comes naturally to Divesh. From Anime to Trending Netflix Series and Celebrity News, he covers every detail and always find the right sources for his research.