Japanese-born actor Hiroyuki Sanada has been frequently on Hollywood screens over the past 20 years. Nonetheless, Asian audiences have been familiar with him for a lot longer despite the little time he has been recognised to western audiences. Sanada has been creating movies for close to 60 years, and it's remarkable to think that he made his acting debut at the age of six.
Sanada did the vast bulk of his acting in Japan, but since making his Hollywood debut in 2003, thanks to his incredible talents, he has established himself as a mainstay in Hollywood movies and a respected member of the business. Here is a list of the top Hiroyuki Sanada movies, in honour of the veteran actor's illustrious cinema career.
47 Ronin
The picture 47 Ronin was a critical and financial failure, which is the sad fact. Fans of Keanu Reeves and mystical martial arts movies still think it's a really fantastic movie in spite of this. The movie was amusing, even with its absurd battle sequences, mystical themes, and bright clothes.
It had a big role for Hiroyuki Sanada as Yoshio Oishi, the Rnin's leader (samurai with no master). Because of his performance, Sanada would subsequently work with Keanu Reeves once more in 2023, but we'll get to that in a minute.
Army of the Dead
Sanada portrayed a key character in the zombie movie Army of the Dead, directed by Zack Snyder. Once Las Vegas is overrun by zombies, Sanada's character, Bly Tanaka, a Japanese tycoon, recruits a group of zombie hunters to invade the city in order to protect his assets there.
The movie earned mostly positive reviews and was amusing. Two prequels have now been approved, the first of which, Army of Thieves, was only recently made available. In the wake of the first movie, an anime series called Army of the Dead: Las Vegas was also released.
Avengers: Endgame
Although while this was undoubtedly one of his smaller appearances, the sequence in question from Avengers: Endgame was noteworthy since it gave Sanada his first exposure to one of the most popular and financially successful movie franchises in history.
Sanada portrayed Achiko, a Yakuza commander who survived Thano's snap, in his iconic encounter with Hawkeye (in his version as another character from the books titled Ronin). Later, Sanada was included in an episode of the independent series Hawkeye using archival material from the movie, cementing Sanada's position as a minor player in the wildly successful and popular MCU.
Bullet Train
In one of Sanada's most recent projects, Netflix's Bullet Train, he joined a group that includes, to mention a few, Brad Pitt, Joey King, Sandra Bullock, Michael Shannon, and Zazie Beetz. The movie is an electrically paced action movie with lots of action and thrills.
The film features a variety of diverse people, each with a unique history and backstory, and has a very complicated plot. Sanada, who plays one of these characters known as The Elder, is one of the movie's key characters and unquestionably its most remembered one because of the epic battle he engages in while wielding a cane in place of a samurai sword.
Lost
Despite not being a film, Lost was a huge hit with viewers for six seasons between 2004 and 2010, and many reviewers consider it to be one of the best TV shows of all time. By the show's last season, Hiroyuki Sanada, who was already well-known in Hollywood, had joined the cast and was portraying a character by the name of Dogen.
Even though it was a brief appearance, Sanada's role on Lost was another indication of his flourishing Hollywood career. He would go on to make appearances in other well-known Hollywood shows including Extant, Revenge, Westworld, and Marvel's Hawkeye after leaving that one.
Mortal Kombat
The 2021 movie Mortal Kombat, which is based on the enormously popular videogame, showcased Sanada's martial arts prowess to the fullest. Fans of the massive series were ecstatic to hear that a new version will be produced, this time with the genius James Wan at the helm, given the previous failed attempts to bring the game to life through film.
This Mortal Kombat was confirmed to be R-Rated like the game and would feature its historically most well-liked characters, Scorpion and Subzero, as many fans had hoped. The part of the original Scorpion required a great screen presence to match the character's depth and inner-strength because the movie would finally go into the backstories of these famous figures.
Ring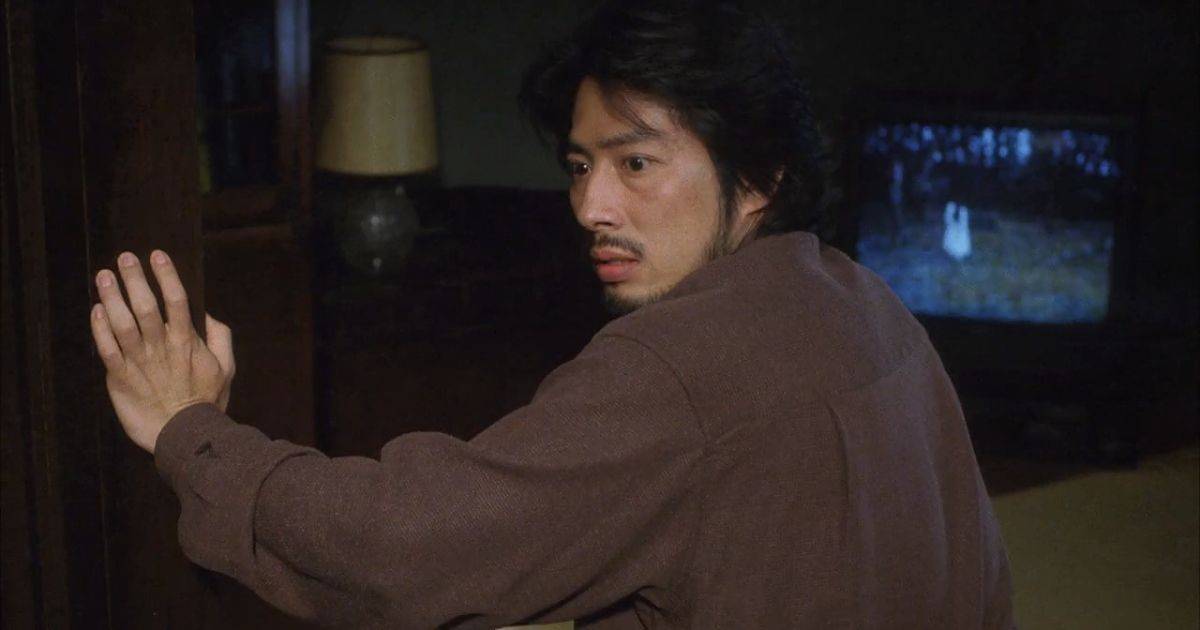 The original Japanese horror movies on which The Ring and all of its sequels were based were already a success with Asian viewers before The Ring and all of its sequels became a well-known horror series in Hollywood. The first of these was simply titled Ring in English, and it served as the model for both the Hollywood version of the franchise and all its Japanese sequels.
Hiroyuki Sanada played the part of Ryuji Takayama, who develops into a significant character throughout the franchise, and was one of the series' early leads. Following his performance in Ring, Sanada returned to the role in the Japanese sequels Spiral and Ring 2.
The Last Samurai
The Last Samurai, a blockbuster historical epic starring Tom Cruise, introduced Hiroyuki Sanada to western audiences. The 1800s samurai culture in Japan served as the backdrop for the movie. Sanada's own real-life martial arts abilities were obvious as the strong and brutal trainer who puts Cruise's character through his paces as he unwillingly instructs him in the Samurai combat method.
The way Sanada moved throughout the training and fight scenes that included him in the movie made it clear that he was skilled, fluid, and at ease with a sword. Once you know that Sanada has been trained in martial arts since he was 11 years old, his innate abilities become obvious.
The Twilight Samurai
Hiroyuki Sanada was a seasoned performer by the year 2002, having appeared in over 40 Japanese films alone, not to mention many TV roles and theatrical shows. The Twilight Samurai, a moving film about a low-ranking warrior who works as a bureaucrat, was undoubtedly one of his best Japanese productions.
The movie received an unprecedented 12 Japanese Academy Awards and an Oscar nomination for Best Foreign Feature Film. On Rotten Tomatoes, the movie has a 99% approval rating and has earned the "Fresh" certification.
The Wolverine
Sanada joined the renowned X-universe as Shingen Yashida in The Wolverine, a part of yet another huge blockbuster. Throughout several of his comic book adventures, the well-known X-Man character Wolverine faced off against one of his most deadly adversaries in Japan.
The Silver Samurai, the antagonist in question, features in a well-known plot, and the movie gave the notorious bad guy and other well-known figures from the Wolverine comics some screen time, including Wolverine's ally, the lethal Yukio, and his sporadic love interest, the stunning Mariko Yashida. As the father of Mariko Yashida in the movie, Sanada's deeply held orthodox beliefs instantly put him at odds with the iconic mutant, and he even engages Wolverine in a one-on-one fight.
After having to endure some absolutely horrible portrayals of the character in previous films, Sanada proved to be the ideal choice since he masterfully brought the role to life in a way that had most fans begging for more. Sanada's martial arts prowess was also best displayed in the part, which solidified him as one of the top Japanese performers in Hollywood.
Sanada's film accomplishments in an illustrious career look destined to further increase as he will also star in the eagerly awaited and tremendously popular upcoming movie John Wick: Chapter 4, where he will reteam with Keanu Reeves after their time in 47 Ronin.
Being a binge-watcher himself, finding Content to write about comes naturally to Divesh. From Anime to Trending Netflix Series and Celebrity News, he covers every detail and always find the right sources for his research.