Following Netflix's spectacular launch in India, there has been an overabundance of web series content that is not restricted to conventional Indian society. In the spirit of internet freedom, adult web series is merely one step ahead. From global web series streaming apps such as Netflix, Hot Star, and Amazon Prime to Indian apps such as Alt Balaji, Prime Flix, Sony Liv, Ullu, and 8Flix, 18+ material is available on their sites. In these steamy online series, adult discussions and daring appearances are fairly popular. These web series are known as 18+ hot web series or the latest B Grade Indian movies.
So, if you're in the mood for some erotica tonight, these  Erotic web series are sure to satisfy:
3G – Gaali Galoch Girls
Follow the adventures of Aaliya, Simran, and Madhu, three sexy, brazen best friends who are free women of the free world who don't care what others think of them.
Auction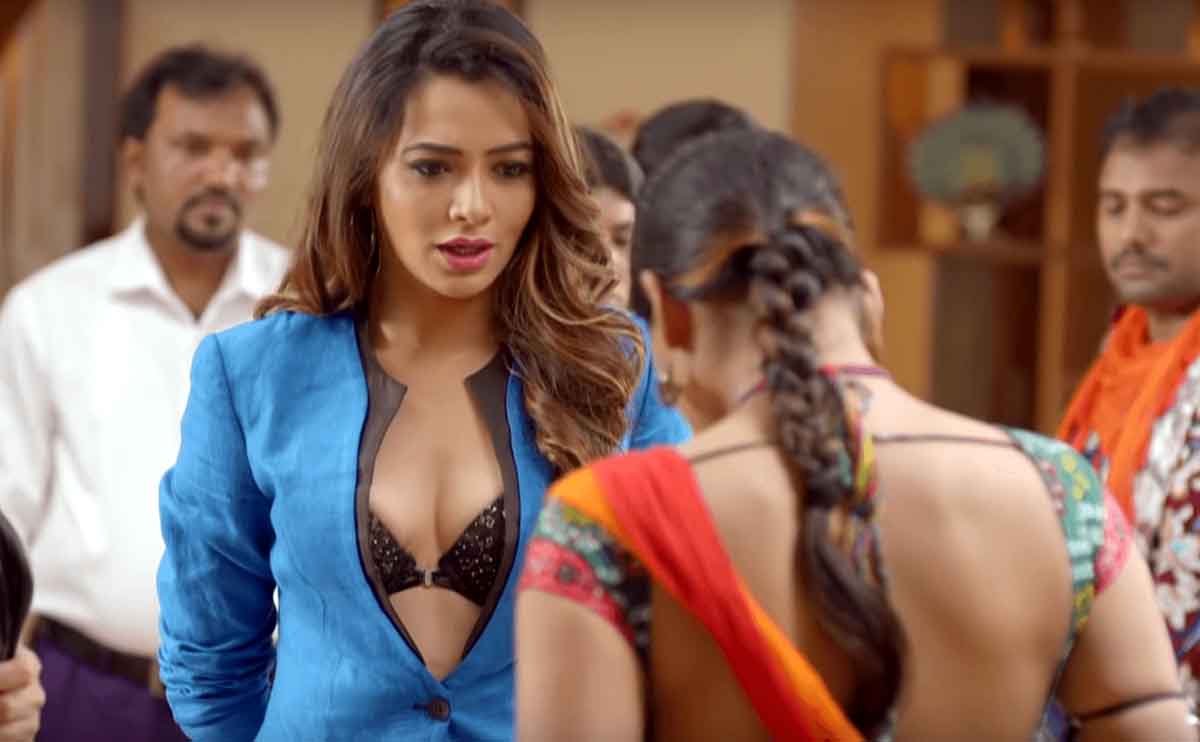 Her body can be auctioned off, but her soul will always retaliate. In our new series Auction, an illicit enterprise will be uncovered.
Beer Boys and Vodka Girls
In a flat, three boys with distinct personalities live together. In another flat, three girls with quite different personalities are residing together. 'Beer Boys And Vodka Girls,' a new online series from PrimeFlix, tells the story of their humorous mishaps.
BehruPriya by Kooku
Priya is a widow, and Anil is a houseguest. Now, this is a story about Anil discovering several things about Priya that others are unaware of, and how he exploits this information. What happens in the end will surprise Anil in ways he never imagined.
Blind Kotha (Kooku)
When Love Meets a Surprising Partner The situation changes for the better.
Bribe
What if they demand the most bribe? Your Respect. Padma, a widow, is compelled to pay a bribe with her body.
Call Center
A story about four couples that work in a BPO and have opposing visions and motivations. Individual yearnings mount, and the love tie crumbles, blazing a trail of venomous betrayals. Let's see how things progress.
Charmsukh
"Role Play": The doctor recommended that the newlyweds try out new ways to spice up their sexual dreams and interactions. However, the male later goes insane, and the girl refuses to participate in this strange trip. Will they make amends?
D-Code Deewangi
Meera may be a lovely wife, but her romantic gestures are insufficient to meet her husband's needs. D-CODE "DEEWANGI" is a unique story about a dissatisfied couple.
Dangerous
Aditya Dhanraj, a young struggling entrepreneur, is the focus of this psychological crime drama. Mystrey, lust, and murder.
Desi Romeo Aka DO Chhed
Desi Romeo watches Sweety's sensual revolution as she learns the complexities of love and how to make it. It delves into our culture of intimate relationships with honesty and transparency. It's bold, it's honest, it's straight, and it gets right to your sensual nerves while also being a lot of fun.
Dubeyji and the Boys
Dubeyji's four renters are struggling actors who are behind on their rent. And Dubeyji has a solution for that. They work as call boys or gigolos to make ends meet because they are jobless, broke, and on the verge of becoming homeless. Until they're not, the nights are sweet.
Four More Shots Please (Season 1-2)
Four more attempts Please follows four unashamedly flawed women as they live, love, make mistakes, and learn what makes them tick through friendship and tequila shots. One shot at a time, we're raising the bar.
Gandi Baat (Season1-5)
Without Alt Balaji's Gandi Baat, the list of popular Indian web series would be incomplete. Five seasons have already aired on the streaming platform. It is more sensual when modern sex is combined with desi style.
Seasons 1-2 of XXX Uncensored: This adult web series depicts the more kinky and brazen aspects of life in major cities.
Golden Hole (Kooku)
The story of a housewife who desires love and romance, and how life provides her with the action and drama she desires.
I Deal Friendship
The erotic and sensual content is combined in this ghost and murder mystery.
Ishqholics
This novel is based on three love and lust stories in which a young man falls in love with an older woman.
Julie
Julie's ordinary existence will be turned upside down as a crazed boyfriend pursues her from paradise to hell. How will Julie deal with the evil deeds? Julie's adventure will wow you.
Junoon-E-Ishq
Love and sex are not the same thing. However, if they come together in one individual, the motives may be beyond comprehension.
Kamya Sutra
Vivek can't believe his luck when he marries Kamya, who is both attractive and sexy. After returning to work after a fantastically exhausted honeymoon, he is taken aback when one of his coworkers makes a few statements that imply that his colleague knows his wife quite well.
Kasak (ULLU)
Kasak is about a girl who was raped and viciously assaulted, leaving her semi-comatose for the remainder of her life. Ihana Dhillon, who starred in Hate Story 4, will play the rape victim, while Minissha will play her long-lost friend who files a mercy petition on her behalf.
Kavita Bhabhi (Season 1-3)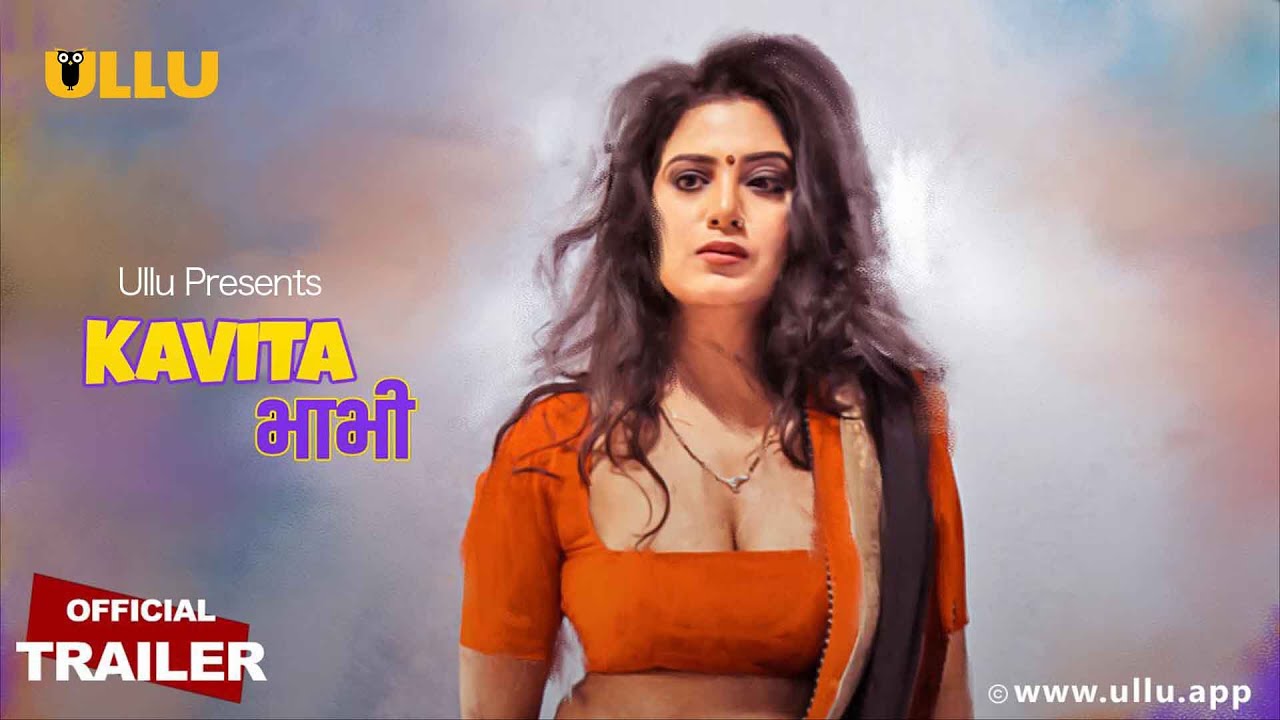 On the Ullu app, you can watch three seasons of Kavita Bhabhi. Kavita, an amazingly seductive bhabhi, may be seen pleasuring people over the phone in the third season.
Khulja Sim Sim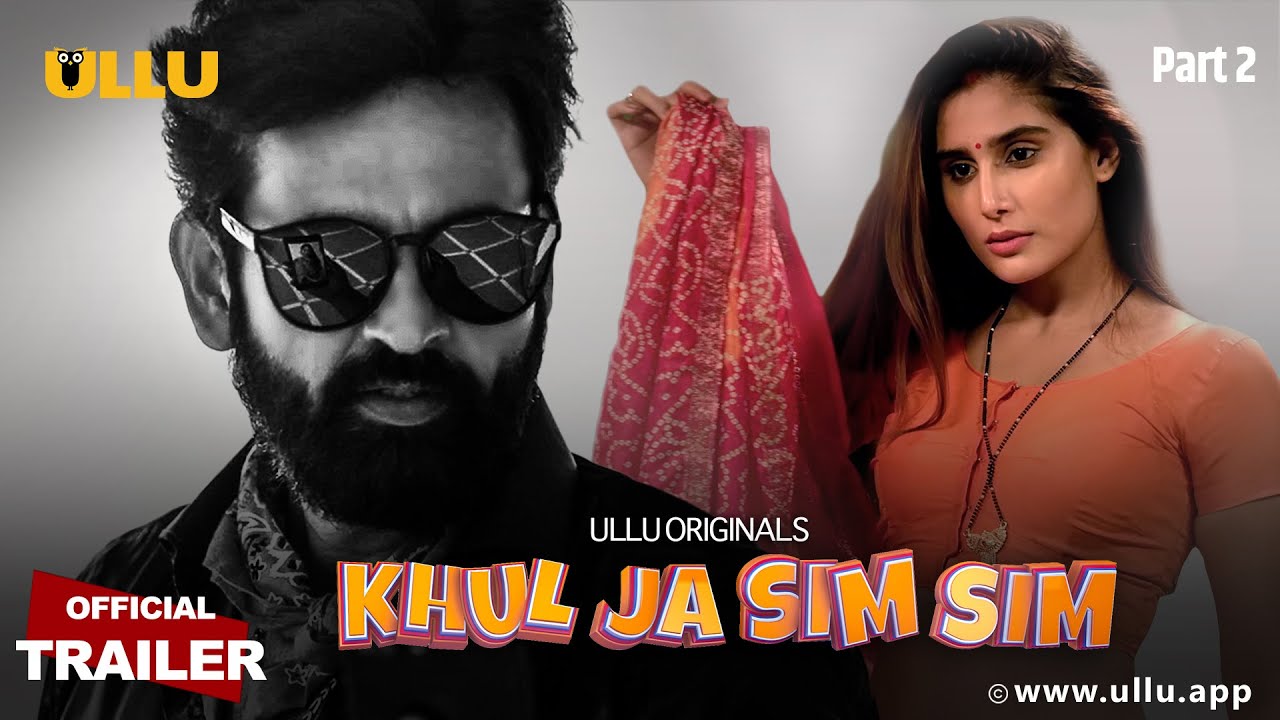 Simran, like every woman, wants to fulfill a bag full of desires after her wedding. However, she discovers that her husband has a deficit. As a result, she restricts her sexual desires. Other guys in the village are desperate to obtain her, while she is duped into marrying a criminal.
Khujate Raho
These five elderly gentlemen have an itch to scratch and resort to a hooker up, but they are frail and lack the endurance to continue. Now you can find out on Khujate Raho.
Late Night Project (Kooku)
Projects that must be completed exclusively at night when mutual understanding leads to an undesirable relationship and consent becomes compromise. The project's name is Late Night Project.
Mismatch (HoiChoi)
A romantic comedy aimed for adults.
Love Letter (Kooku)
When you're torn between your love and your friend. When decisions are made, one always feels incorrect about the other. You only have one means of communication. Letter of Love
My Girl Friend's Love Story
Suspense of one night stand.
Mastram
Mastram, the prototypical writer of this age who truly spoke the lingo of the Hindi heartland, is one story that we may or may not be aware of. One instructor, many teachings – his stories were the only way for boys to advance to men. His enthralling stories gave every boy's imagination and desires wings.
Mona Home Delivery
A voyage through the eyes of a prostitute! To see the hot and sizzling addition to the adult web series universe, watch Mona Home Delivery Part 1 and Part 2. Prepare your tissues.
Palang Tod
The Sex Saga of a Mother and Daughter with the Same Guy Palang Tod's "Mom & Daughter" is a story about hidden desires.
Pimp
Rajiv began his career as a pimp, kicking that small job. With all of his terrible acts, he never failed, and one day, god played his hand and forced Rajiv to surrender.
Raita Phail Gaya
Raita Phail Gaya is a story about four pals, two girlfriends, a bachelor pad, and a lot of raita. When Shankey's father shows up unexpectedly in their home, this rib-tickling comedy knocks the house down.
Ratri ke Yatri
The show 'Ratri Ke Yatri' is based on five different and thought-provoking stories set in red-light districts. In each narrative, the male protagonist enters a brothel and finds peace and wisdom in the company of a sex worker who forever transforms his life.
Riti Riwaj – Love Festival
Every year, there is a festival when everyone, regardless of their marital status, can sleep with anyone. What are the boundaries?
Singardaan
Gupta ji's daughter and wife became prostitutes thanks to a mystery makeup box. How is he going to save his family?
Size Matters (Season 1-2)
Manpreet, a virgin, wants to satisfy her desire to the nth degree. Manpreet's trust is lost when Akash does something he doesn't want to do. How will Manpreet be persuaded by Akash? Is it true that size matters? Is Manpreet on board?
Suno Devarji (Suno jethalal) by Kooku
Manpreet, a virgin, wants to be able to satisfy her desire to the fullest. Manpreet loses faith in Akash because he does things he doesn't want to do. How will Manpreet be persuaded? Is it true that size is important? Is Manpreet on board with this?
Suno Sasurji (Kooku)
When Desires arise in an impotent husband, a turned-on wife, and a perverted father-in-law, will the sanctity of ties triumph, or will they give in to their lust?
Sunny Winter
A man working in the adult film industry dreams of becoming a pornstar and traveling to America. Keep an eye on what's going on with him.
Tadap
A love triangle set in a West Bengal city. A gorgeous girl living in her own wonderful world, yearning for independence, falls in love with a weird and bubby lad in this web serial, which depicts an old custom of our culture. When a well-established single parent enters her life and meets her needs, love fades.
Tharkistaan
Three close male friends and three close female pals are important to the plot. The bond between Aadi, Neel, and Mandy is stronger than brotherhood, and they do everything together, including masturbation. Riti, Tj, and Soumya are three young ladies. Riti works as a fashion photographer, Tj as a DJ, and Soumya as a student. They all have different perspectives, but as they say, fate always finds a way, and the rest of the story concentrates around how the males and girls have an unintentional interaction that leads to a hilarious catastrophe.
Virgin Boys
Chuchu, Chomu, and Gagan are three musketeers who are yearning to lose their virginity and struggle for physical pleasures. Meanwhile, Gagan is more fortunate than the other two. Each one wishes to be crowned king of romance, with their own personal secrets. Do not miss out on this fantastic online series.
Wanna Have a Good Time
When a husband calls a prostitute to cheat on his wife while she is away, he discovers that she looks just like his wife. What is this strange turn of events? Find out now with the Ullu app'Wanna Have a Good Time.'
You Me and my Padosan
The online series follows a man who is in love with numerous women and is frightened of commitment. When one of them becomes pregnant and another moves in with him, his world is turned upside down. You Me and My Padosan (UMMP), which is currently streaming on Kooku, shows how he handles these circumstances.
Who's your Daddy
A fun online series with some controversial content:
Wife in a Metro
Relationships blossom when a damaged heart is touched by unexpected love. But what happens when two people's worlds are turned upside down by minor transversal connections? A lonely heart's story. "Wife in a Metro."
Woh Teacher (Kooku)
Samar is a failure, says Woh Teacher (Kooku). Vidya, his tuition teacher, is challenged by his mother. Vidya discovers a Trick to entice Samar to concentrate on his studies as she is frustrated with her own love life. Surprisingly, Samar not only passes, but also takes first place in the entire class, all without copying. Vidya gets well-known as a result of this.
Our Team DCS includes 5 different writers proficient in English and research based Content Writing. We allow them and encourage them to follow the Entertainment news all day long. Our posts, listicles and even the exclusives are a result of their hard work.