Major Crimes, a riveting police procedural TV series on TNT, premiered in 2012 and is a continuation of the acclaimed programme "The Closer." It was created by James Duff and follows the devoted crew of the Major Crimes Division of the Los Angeles Police Department as they investigate complex crimes and learn about the workings of the criminal justice system. The programme, which is directed by Captain Sharon Raydor, gives a novel look at how crimes are solved, putting equal emphasis on the investigative and legal processes.
The series has developed a devoted following over the years as a result of its engaging characters and gripping stories. 'Major Crimes' successfully concluded in 2018 after six seasons. Changes in the television industry and creative decisions were the main factors in the decision to cancel the show. Even though the show said goodbye, we are confident that viewers will still be interacting with its outstanding cast members. So, we looked around to see what had been happening in their lives. Here is all the information you require!
Where is Mary McDonnell Now?
View this post on Instagram
Major Crimes' Mary McDonnell plays Captain Sharon Raydor, a tenacious and sympathetic character. Raydor was first presented in "The Closer" as an adversary, but over time the character developed and won over the audience. The audience can relate to her firm yet caring leadership approach, and her interactions with the team lend depths of authenticity to the performance. The excellent actress is most well-known for her Oscar-nominated roles in "Passion Fish" and "Dances with Wolves." Fans of science fiction may recognise her from the highly regarded television series "Battlestar Galactica," where she portrays President Laura Roslin.
Mary's career trajectory was unaffected by the conclusion of the show; she went on to star in Rebel and Veronica Mars and lend her voice to The Witcher: Nightmare of the Wolf, an animated series. She portrays Madeline Usher in Mike Flannagan's adaptation of Edgar Allen Poe's "The Fall of the House of Usher," brings Mary Dove Shaw to life in "Tracker," and co-stars with Justin Hartley in "The Never Game." Randle Mell and Mary previously wed, but their marriage ended in divorce in 2021. She resides in Pacific Palisades in Los Angeles County, California, with her two kids, Olivia and Michael. She keeps speaking up for the causes she supports, such as the WGA Strike, Black Lives Matter, vaccination, and others.
Where is G.W. Bailey Now?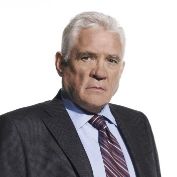 Detective Lieutenant Louie Provenza, whose commitment to his work and sense of humour made him a likeable character in the show, is brought to life by G.W. Bailey. Prior to his tenure on "Major Crimes," Bailey had a lengthy record that included regular parts on shows like "Goodnight, Beantown," "St. Elsewhere," and "MASH." Bailey is no stranger to the television and entertainment industries. Except for a brief appearance on "Stargirl" as Mr. Dugan and a part in the 2020 short film "Til Life Do Us Part," he hasn't done much work since the end of "Major Crimes." throughout addition, he serves as the executive director of the Sunshine Kids Foundation, which throughout North America runs a number of programmes and activities for children with cancer.
Where is Tony Denison Now?
View this post on Instagr am
As Detective Lieutenant Andy Flynn develops from 'The Closer' to 'Major Crimes,' Tony Denison's portrayal of the character is distinguished by its depth and realism, displaying the actor's capacity to bring complexity and nuance to his performance. After saying goodbye to his character, Denison went on to play parts in a number of TV projects, including an eight-episode arc on the courtroom drama series "All Rise" and a guest appearance on "Criminal Minds," when he recreated the role of Police Chief Wayne Weigart.
In addition to this, Denison's credits also include "Murder In-Law," "Frank and Ava," and the upcoming thriller "Deep Woods." Additionally, he keeps up his social media interactions with his followers, giving them insights into both his personal and professional lives. He continues to give back by playing in charitable poker tournaments like Ante for Autism at the South Point Casino and working at The Sunshine Kids Foundation. He is an ardent poker player. From 1986 to 2008, Denison and Jennifer Evans shared a romantic union.
Where is Michael Paul Chan Now?
Michael Paul Chan, who plays Detective Lieutenant Michael Tao, lends a sense of maturity and experience to the "Major Crimes" team. His understated tenacity and technological know-how contributed to the division's success. Chan keeps making his imprint on the entertainment sector after the series is over. He displayed his versatility by making cameos on programmes like "MacGyver," "Hello Tomorrow," "The Resident," and "The Good Fight." He also portrays Sam in the 2019 comedy movie "Boy Genius," which enhances his image as a multifaceted actor. Chan is married to Christina Ann, and the couple has an unnamed kid.
Where is Raymond Cruz Now?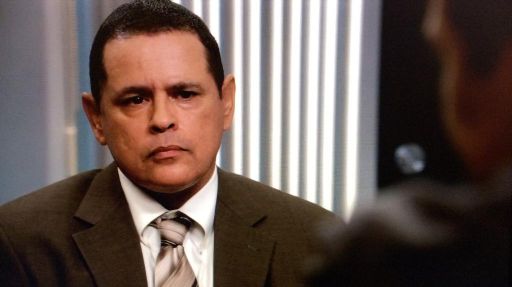 'Major Crimes' gains depth of feeling from Detective Julio Sanchez, played by Raymond Cruz. Cruz has the opportunity to delve into the depths of his character through the character's journey from "The Closer" to the spin-off series. His ability to delve into complex characters and become well-known for playing Guillermo Diaz in the television shows "Better Call Saul" and "Breaking Bad" cemented his fame. Cruz continued acting after the end of the show, appearing in "Madam Secretary," "Nova Vita," and as Smokey in "Mayans M.C."
Cruz's performances reveal his dedication to his art and his capacity to bring authenticity to each role he plays. It is plausible to conclude that his career is advancing given the presence of films like "The Curse of La Llorona," "Wander," "My Dead Dad," "Blue Miracle," and "Medellin" on his resume. Cruz and fellow actor Simi Mehta are having a wonderful marriage. He is the proud owner of a 1972 Moto Guzzi El Dorado police bike and enjoys designing and riding bicycles.
Where is Phillip P. Keene Now?
View this post on Instagram
In "Major Crimes," Phillip P. Keene portrays Buzz Watson, a charming IT guru who gives the programme a special touch. His transition from a civilian working with the division to a Reserve Officer shows the actor's skill in smoothly navigating the growth of his character. After the show, Keene began acting in TV films, playing Cliff in the Lifetime film "Her Secret Family Killer" and Richard in the film "Deadly Shores." He is wed to James Duff, the man behind "The Closer" and "Major Crimes," and the two share a house in Los Feliz, California.
Keene was a flight attendant for Pan Am and now amasses a sizable collection of artefacts from the firm, such as paperwork and luggage tags. He uses Instagram to showcase his collection to his followers and other like-minded individuals. He is also involved with Project Wingman, a team of airline industry volunteers who go to hospitals and grant medical staff members access to first-class lounges so they may unwind.
Where is Kearran Giovanni Now?
View this post on Instagram
With her portrayal of Amy Syker, an experienced detective who rose through the ranks from a patrol officer, Kearran Giovanni infuses "Major Crimes" with a newfound vitality. Syker is one of the most well-liked characters on the show because of the way she portrays the character's dedication to justice. Her career has soared after "Major Crimes," with appearances in a number of programmes, including "American Soul," "The Rookie: Feds," "The Resident," "Black Lightning," and "Walker." She also portrays Alex in the upcoming horror short "Possessed."
View this post on Instagram
Giovanni's versatility as an actress is demonstrated by her ability to embrace these many parts. She also makes brief appearances on episodes like "Dynasty," "Bull," and "All Rise" in addition to these. The actress shared a snapshot on Instagram in July 2022 with the message, "First mid-term exam in 20 years- DONE!" in which she could be seen sitting for the Industrial-Organizational Psychology exam at Harvard. She also has a wide range of charitable interests, including the Lupus Foundation, the Sunshine Kids Foundation, and the Special Olympics.
Where is Graham Patrick Martin Now?
View this post on Instagram
Rust Beck, who is portrayed by Graham Patrick Martin, develops from a disturbed adolescent to a determined young adult. Martin was able to segue into more mature roles that connected with the audience after the performance ended. 'S.W.A.T.,' 'The Good Doctor,' 'The Rookie,' 'NCIS: Los Angeles,' and 'All Rise' were just a few of the television shows in which he appeared as a guest. One of his most illustrious performances was in the World War II thriller "Catch-22," which demonstrated the actor's aptitude for taking on challenging roles.
The short films "Query," "Pursuit," "The Line," "A Southern Haunting," and "You Can't Run Forever" are just a few of Martin's other productions. He also co-stars with Andrea Londo in the dramedy "Adventure Tom," which is about a road trip. With the short film "Recondition," which tells the tale of a young man getting well after suffering a lethal overdose, he made his directorial debut in 2020. He spends his free time volunteering at The Sunshine Kids, his favourite charity.
Where is Jonathan Del Arco Now?
View this post on Instagram
The character of Dr. Morales is played by Jonathan Del Arco, now Jonathan Del Fritz. Dr. Morales is a quirky and knowledgeable medical examiner who lends a special aspect to the show. Del Arco later appeared in 'Star Trek: Picard' in his 'Star Trek: The Next Generation' character Hugh, reprising the role. Several episodes, including the Netflix miniseries "From Scratch," "Chicago Med," "Criminal Minds," and "Truth be Told," include him as a guest star.
His versatility and ability to work in both the drama and sci-fi genres are evident in his roles in films like "Borrowed" and "The Grotto." He offered to serve as the surrogate for Raphael Warnock and Jon Osoff in the 2020 Georgia Senate runoff elections He served as a celebrity surrogate for the Biden/Harris campaign in 2020. The actor also participated on the panel for the Actors Guide to Pilot Season 2023, a resource that aids budding actors in navigating the difficulties of the acting business.
Where is Ransford Doherty Now?
View this post on Instagram
The drama gains a believable and realistic character in Detective Kendall, played by Ransford Doherty. He was an essential member of the team because of his commitment to solving cases and interactions with his coworkers. After the show, Doherty kept pursuing his love of acting and appeared as a guest star on shows like "Shameless," "NCIS," and "Sydney to the Max."
It is clear that he is dedicated to his work and has the versatility to play a variety of roles when playing characters like Marcus in "Love and Baseball." He is the author of the book "Dear Starving Artist, Get Some Food!" and the host of the TV programme "Act For A Living: Reality Check," where he invites visitors to assist other creatives. Doherty is also known to fill in as a teacher in nearby Los Angeles elementary schools.
Where is Kathe Mazur Now?
View this post on Instagram
'Major Crimes' gains dimension through Kathe Mazur's portrayal of DDA Andrea Hobbs. After the series is over, Mazure continues to work on a number of projects, such as "The Rookie," "SWAT," "The Good Doctor," "For The People," and "CSI: Vegas." She is also a co-producer of the short film "Hatshepsut." Together with her son and husband Jeff Sugarman, she resides in Los Angeles. She has a thriving career as an audiobook narrator in addition to her acting career. She is recognised as a woman of many abilities and boasts a resume that includes more than one hundred audiobooks.
Where is Robert Gossett Now?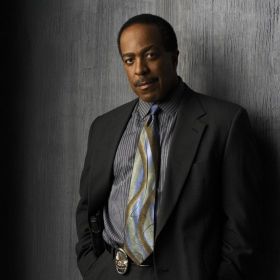 On "Major Crimes," Robert Gossett portrays Assistant Chief Russell Taylor, a man renowned for his unwavering dedication to the rule of law and leadership. Gossett continued to establish himself in the acting field even after the death of his character on the show, which included a five-episode arc on "The Oath." Following that, he made a few quick appearances on shows including "All American: Homecoming," "Chicago Med," "The Young and the Restless," "The Enemy Within," and "Greenleaf."
Gossett secured a recurring position on "General Hospital" in 2021, which resulted in nominations for Daytime Emmy Awards. A Jenkins Family Christmas, How to Get Rid of a Body (And Still Be Friends), The Sky Princess, and Seven Days are just a few of the films he has appeared in. Additionally, he serves as the well-building organisation Wells Bring Hope's celebrity spokesperson.
Our Team DCS includes 5 different writers proficient in English and research based Content Writing. We allow them and encourage them to follow the Entertainment news all day long. Our posts, listicles and even the exclusives are a result of their hard work.