'The Witcher' on Netflix tells the tale of Princess Cirilla of Cintra, whose life is turned upside down when battle approaches her doorstep. Ciri eventually learns that her powers are to blame for the war that is destroying the Continent. She is a valuable asset for anyone who can get their hands on her because of her tangled family history and the possibility that she could save or endanger the globe. Ciri was raised by her grandma and thought her parents had passed away. 'The Witcher' Season 2 ends with the revelation that her father is still alive and intends to rule the Continent. However, this doesn't explain what happened to her mother, Pavetta. Is she actually gone? How was she killed? WARNING: MAJOR SPOILERS
How Did Pavetta Die?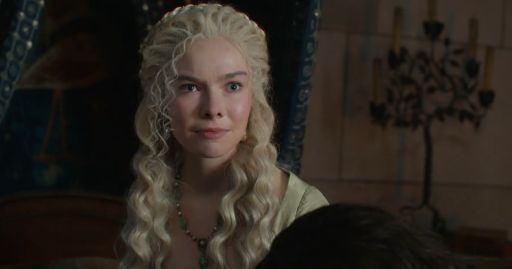 Queen Calanthe of Cintra, a strong-willed woman who ruled her country with an iron grip, was the mother of Pavetta. When Calanthe learned that Pavetta had fallen in love with Duny, an anthropomorphic hedgehog, her plan for her daughter was thwarted. Calanthe agrees to marry them despite her misgivings, and as Pavetta kisses Duny, he changes into a human. It turns out that the queen's blessing lifted his curse, restoring him to his former self. Later on, it became apparent that Duny was concealing more than just the curse.
Emhyr, the prince of Nilfgaard, who had been cursed and exiled from the realm by the usurper who had usurped his father's throne, was Duny. He was hiding out in Cintra since he was aware that he couldn't go back home until the curse was broken. He married Pavetta, had a daughter named Ciri, and then returned to normal life before embarking on a journey with his family. Everyone soon learned that there were no survivors after the ship ran into a storm. Things become challenging at this point.
Ciri was meant to be aboard the ship when her parents were slain. But at the last second, Pavetta changed her mind and decided to leave her daughter at Cintra in Calanthe's care. She did this because, as it turned out, she was right to believe that her husband was up to something. Although the specifics of what happened on the day Pavetta passed away are still unknown in the programme, the books on which it is based claim that she was murdered by her husband.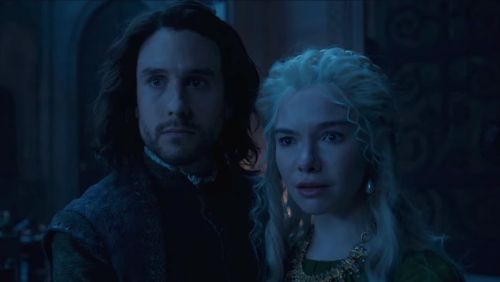 Although it takes years for Ciri's abilities to become apparent and for people to realise that she is related to Ithlinne's prophecy, certain people were aware of it long before then. One of them was Vilgefortz and Duny alias Emhyr. Vilgefortz was aware of Ciri's abilities and intended to make use of them. In order to retake Nilfgaard and seize control of the entire Continent, he went in search of Emhyr and showed him a way. He deceived Emhyr into believing that his and Ciri's child was the one Ithlinne foretold by manipulating the prophecy's meaning.
Vilgefortz and Emhyr agreed to stage the deaths of Duny, Pavetta, and Ciri while the scheme was still in its infancy and Ciri was still a kid so they could begin working on their plans in secret, away from the rest of the world. But when Pavetta learned about it, she was horrified by what her husband had in store for their daughter. She came to the conclusion that Cintra was the only location where Ciri could be secure. Never would Calanthe abandon her granddaughter.
Emhyr understood what Pavetta had done once their boat had departed from the shore. The couple got into a furious dispute as a result of this, and things quickly got out of hand. Emhyr admits in the books that Pavetta fell off the ship and perished in the water. He doesn't say whether he did it on purpose, though. He claims that his wife's death was an accident, not a deliberate act. However, accepting his version of events for someone as dishonest as him would be unwise. The television programme might clarify this or even change the facts to fit the story's deviation from the novels. But the fact remains that Pavetta actually passed away that day, as opposed to Emhyr, who staged his own demise and lived.
Our Team DCS includes 5 different writers proficient in English and research based Content Writing. We allow them and encourage them to follow the Entertainment news all day long. Our posts, listicles and even the exclusives are a result of their hard work.