Thanksgiving is a time for family gatherings and meals. Needless to say, the warmth of family and the joy of sharing a Thanksgiving meal together are only enhanced if accompanied by a superb movie. After all, the occasion is a part of culture, and films play a significant role in it. Furthermore, when a family gets together after a long time apart, a feel-good movie is a terrific way to celebrate the reunion and reminisce about joyful memories. Here are some wonderful films on Disney+ that you may watch to make the most of the auspicious occasion.
Cheaper by the Dozen (2003)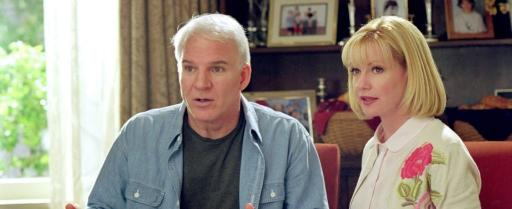 'Cheaper by the Dozen,' starring Steve Martin and Bonnie Hunt, is about Tom, Kate, and their twelve children. When Tom receives a job opportunity in a different city, t he family is forced to migrate. Meanwhile, Kate, who has given up her journalism profession to care for the children, will have her goal fulfilled when she embarks on a book tour for her parenting memoir. But now that Kate is gone, Tom is on his own to handle the 12 children, as well as the house and his new work, on which he cannot compromise. The end outcome is comedic mayhem. Shawn Levy directed the film. You can see it here.
Encanto (2021)
'Encanto,' directed by Jared Bush and Byron Howard, is yet another Disney animated musical. It depicts the narrative of Mirabel, the sole sibling in the Madrigal family, who is from Colombia and does not have any magical abilities. These talents are various powers bestowed to the Madrigals as a result of a miracle, which they employ to benefit their village of Encanto. Mirabel, on the other hand, isn't depressed about it, despite being bombarded with queries about why she doesn't have a gift, which may be exhausting at times. However, when her family begins to lose their powers and the charm begins to fade, she is the one who sets out to discover the cause, find a remedy, and restore Madrigal's magic. The 'Encanto' characters are spoken by actors such as Stephanie Beatriz, Sarah-Nicole Robles, Wilmer Valderrama, and John Leguizamo, and are a visual delight. You can meet the Madrigals here if you like.
Frozen (2013)
'Frozen,' directed by Chris Buck and Jennifer Lee, is another Disney animated musical. It follows Anna and Kristoff, a mountaineer, as they embark on a long and magical journey to find the former's estranged sister Elsa, who has unwittingly cast a spell that has put the entire Arendelle realm in permanent winter. The 'Frozen' voice cast includes Kristen Bell, Jonathan Groff, and Idina Menzel, and it has won two Academy Awards, including one for Best Original Song. You may watch the film here.
Hocus Pocus (1993)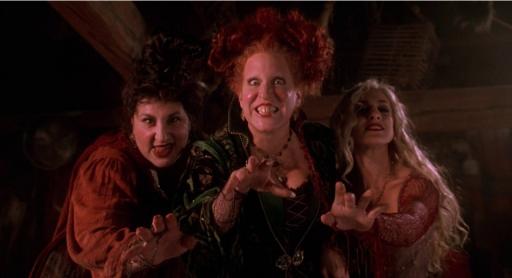 'Hocus Pocus' is a fantasy film directed by Kenny Ortega that takes place in Salem, Massachusetts. It chronicles the story of the Sanderson sisters, a trio of witches who are unintentionally brought back to life by a youngster named Max 300 years after they were condemned. The children in the neighbourhood are at risk now that they have returned. It's up to Max and his sister Dani to do whatever it takes to send them back home. Sarah Jessica Parker, Bette Midler, Kathy Najimy, and Omri Katz star in the film. You may live the fantasy right here.
Miracle on 34th Street (1947)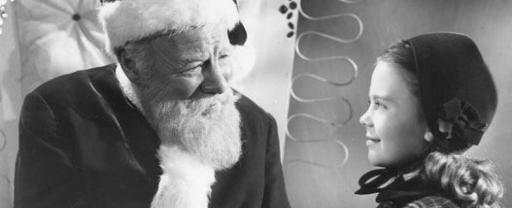 The famous black-and-white film 'Miracle on 34th Street' depicts what happens when Doris Walker hires a man who looks like Santa Claus to perform in an annual Thanksgiving Day Parade. Doris' patience is tested as a realist when she discovers that the man claims to be Kris Kringle, the genuine Santa Claus. Susan, her six-year-old daughter, too sees weird incidents that hint to the same thing. A series of events brings Kris to a court of law, where he must prove his sanity and, hence, genuineness, resulting in a hearing that exposes people's perspectives on faith and miracles. George Seaton directed the film, which stars Edmund Gwenn, Natalie Wood, and Maureen O'Hara. 'Miracle on 34th Street' can be viewed here.
Pocahontas (1995)
'Pocahontas' is a musical historical drama that explores the romance between a Native-American woman, Pocahontas (of the Powhatan tribe of eastern Virginia), and an English soldier, John Smith, and how the former saved the latter's life. It is one of Disney's best-animated feature films and one of the best-animated films of all time. Pocahontas' father is opposed to the relationship, while Smith's peers want to steal Native American gold. The film's voice cast includes Irene Bedard, Mel Gibson, David Ogden Stiers, and Russell Means, and it was directed by Mike Gabriel and Eric Goldberg. You may watch the film here.
Ratatouille (2007)
'Ratatouille' is a Disney-Pixar animated film that follows the narrative of Remy, a French young rat who enjoys cooking. However, his nature prevents him from doing so because humans despise him and his family is opposed to his passion. But when he meets timid garbage lad Linguini, who doesn't seem to dislike him, he decides to enlist the boy's help to realise his ambition. Remy is unaware that Linguini is the son of his idol, the late legendary chef Auguste Gusteau. Brad Bird's 'Ratatouille' is a visually dazzling masterwork fueled by emotions and a strong message. Patton Oswalt, Lou Romano, Will Arnett, and Peter O'Toole are among the voice actors. Feel free to sample some 'Ratatouille' here.
Spider-Man (2002)
'Spider-Man' is a live-action film based on the renowned Marvel superhero that follows the story of youngster Peter Parker, who is bitten by a radioactive spider and gains superhuman abilities such as the ability to spin webs from his wrists, attach to walls, and have a sixth sense. As a result, he resolves to use his abilities to fight crime while wearing a disguise and a mask to conceal his identity. It is the first episode of the trilogy directed by Sam Raimi, and it depicts Spider-Man battling the monstrous Green Goblin while dealing with the challenges of adolescence. There is also a Thanksgiving moment in the film that is quite important, which has earned the film a spot on our list, along with its general atmosphere. Tobey Maguire, Willem Dafoe, Kirsten Dunst, and James Franco star in the film. The film can be viewed here.
The Nightmare Before Christmas (1993)
This iconic stop-motion animated musical directed by Henry Selick comes from Tim Burton's head ('Batman' (1989), 'Batman Returns' (1992)). Jack Skellington, played by Chris Sarandon and Danny Elfman (singing voice), is the king of Halloween Town who is tired of scaring people. When he arrives upon Christmas Town with its beautiful lights, he realises there is more to life than scaring people and intends to abduct Santa and overthrow his throne. Aside from the aforementioned voice actors, the voice cast also features Catherine O'Hara and Paul Reubens. Here you can meet Jack Skellington.
Toy Story (1995)
'Toy Story,' directed by John Lasseter, is the first episode of the iconic animated film franchise about a group of varied toys and their adventures. Sheriff Woody, a cowboy doll, and Buzz Lightyear, a space ranger, are two of the key characters. We witness in this film how Woody's pride as little Andy's favourite toy is harmed when Andy brings home Buzz, who, by the way, believes he is a real space ranger and not a toy. They must also be protected from their owner, Andy's neighbour Sid, a child who enjoys torturing and destroying toys. This beloved film's great voice cast includes Tim Allen, Tom Hanks, Wallace Shawn, and Nathan Lane. 'Toy Story' can be viewed here.
Our Team DCS includes 5 different writers proficient in English and research based Content Writing. We allow them and encourage them to follow the Entertainment news all day long. Our posts, listicles and even the exclusives are a result of their hard work.