Disclaimer: Reading this article might be as horrifying as watching one of these movies. You have been duly warned, proceed with caution. Here is a list of 16 of the worst Bollywood horror movies of recent times! Comment about the most hilarious horror movie you have seen!
1. Phoonk2 – 2010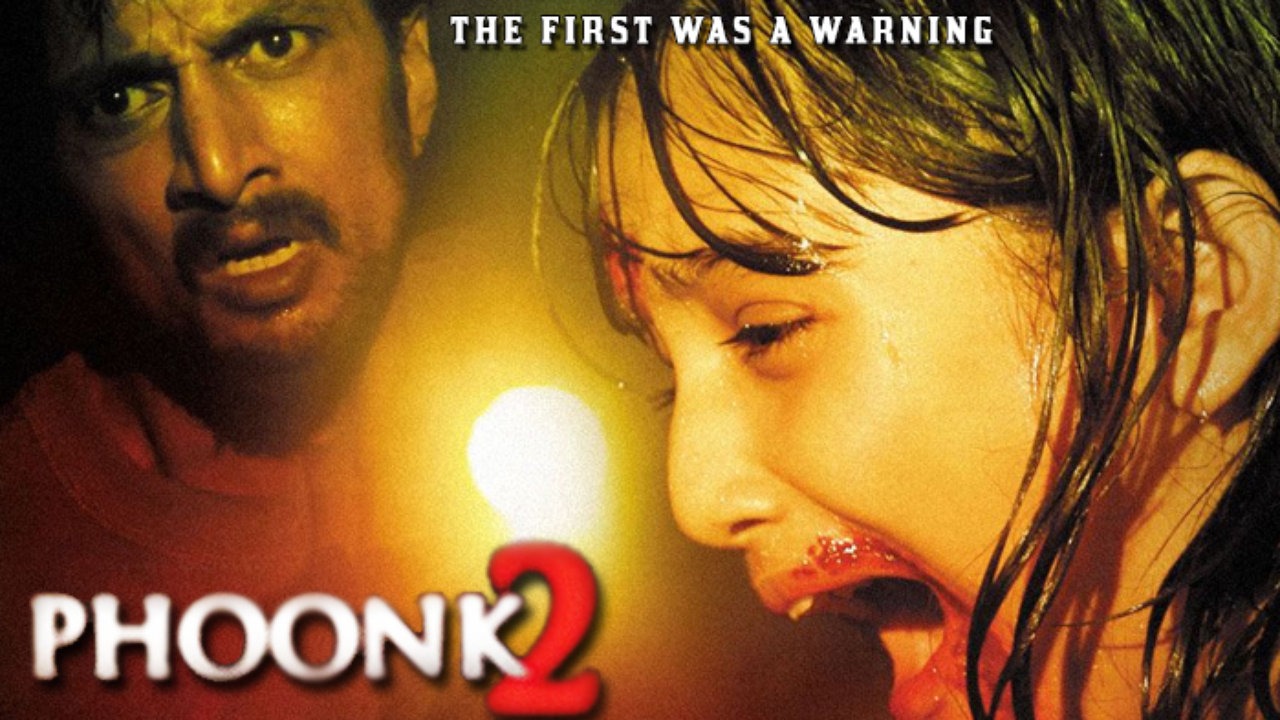 The sequel to Ram Gopal Verma's 2008 film Phoonk did not live up to the first movie. The poster mentions the first was just a warning for the unthinkable horrors to come. But they don't, despite the rather talented cast of actors, the film falls short. The film tries to infuse much drama and gore to no avail. It was a box-office flop.
getimage
2. Hiss – 2010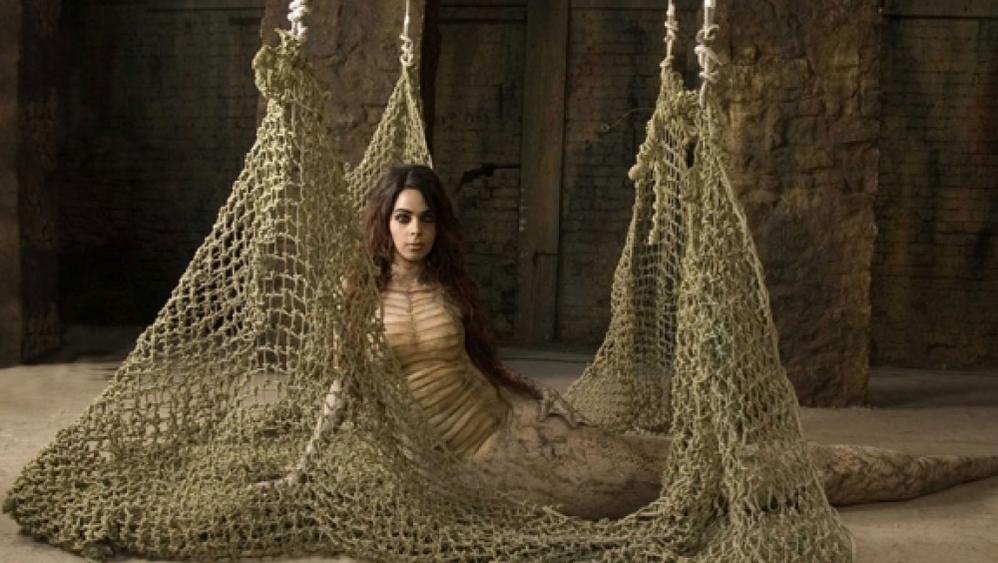 Directed by Jennifer Chambers Lynch the movie was a disaster of epic proportions. Despite a talented star cast, popular special effects team and technicians, the movie was not backed by a solid story and sensible direction. Playing the Nagini seeking revenge is Malika Sherawat and all her threadbare clothing did not make a difference in making this film a flop!
3. Hawa – 2003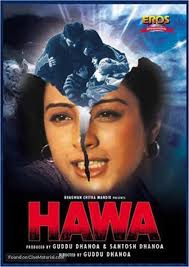 This film has the super-talented Tabu in lead role with no effect! The movie is based on a vile spirit that rapes the protagonist and abuses the rest of the family. The critics claimed the movie to be a sensationalised drama that mixed two hot selling aspects of sex and horror and better to be avoided!
4. Hum Kaun Hai? – 2004
This supernatural thriller actually does have a good concept and is a remake of the film The Others, the story revolves around a family consisting of the character played by Dimple Kapadia and her two children who live alone in a palatial bungalow. She writes to an employment agency and receives help, but not in the form of humans. As the family begins to realize they have spirits in the house, terrible things start to unfold! With a star-cast of eminent actors like Dimple Kapadia, Amitabh Bachchan, and Dharmendra the film failed to capture the attention of audience attributing to poor direction and storyline.
5. Help – 2010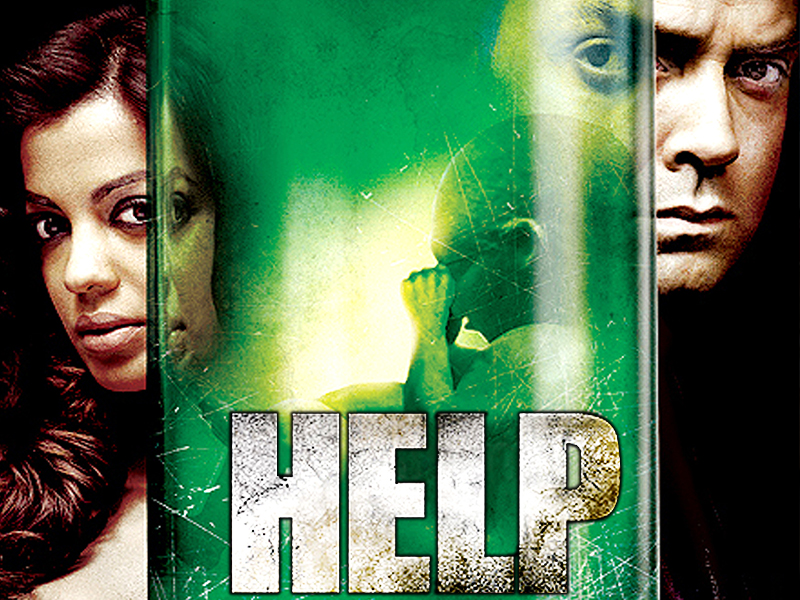 Starring Mugdha Godse and Bobby Deol in leading roles the film is about the spirit of Mugdha's evil twin sister that is trying to possess her. The storyline is plain bizarre with the spirit being that of the triplet that died before being born!!! Now this spirit has managed to kill the mother, kills the father and one sister and is out for the last member of the family! Well, it sure is as random as it gets.
6. Ghost – 2012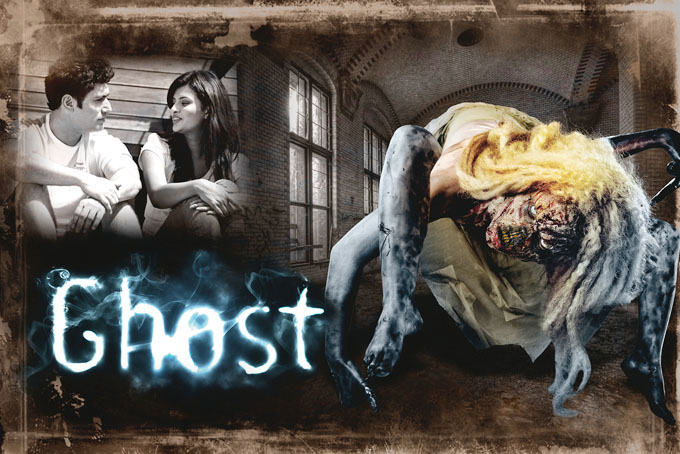 The movie can we say has the worst script ever. It is set in a hospital with doctors and other people getting brutally murdered. As the case is being investigated by Shiney Ahuja it is discovered that it is the spirit of his deceased wife who is seeking revenge for those people who killed her. There is a good dose of religion thrown in as well. God indeed must save the world from such awful movies!
7. Krishna Cottage – 2004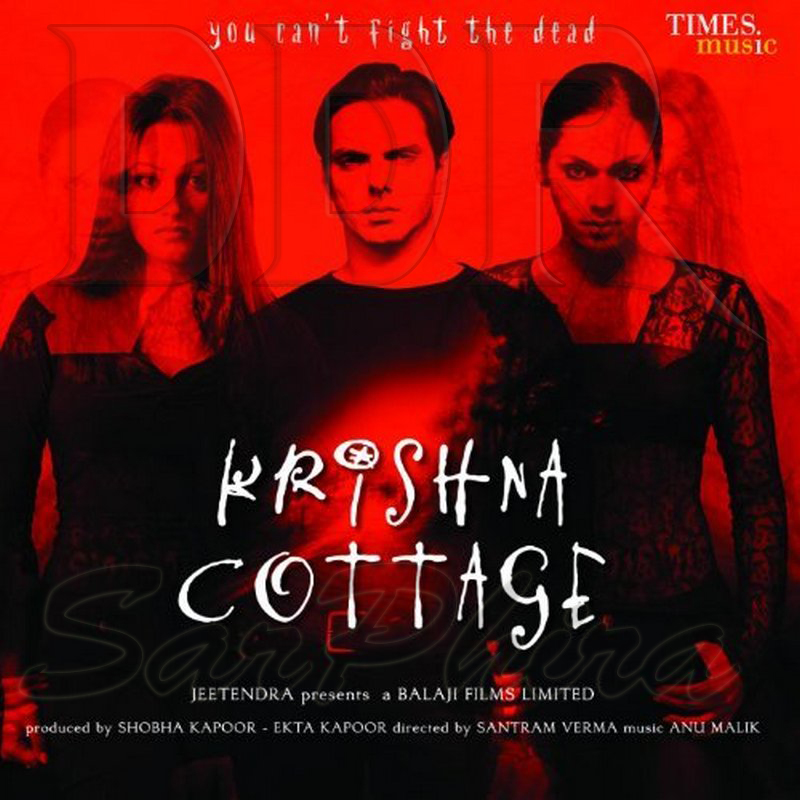 Ok, by now one thing is clear, a horror movie in India doesn't seem to need a story that makes sense, it just needs dark rooms, haunting music and a good make-up artist! This is yet another film with a story that makes absolutely no sense. It follows a group of college friends, an author, the college principal and a ghost that has been reborn to seek out true love!!! People randomly get killed, the spirit is easily released and there is a happily ever after.
8. Jaani Dushman: Ek Anokhi Kahaani – 2002
You don't want to watch this movei, it is so confusing it turns more into a comedy than a supernatural horror film. The film follows a group of friends in which one character; that of Manisha Koirala is a rape victim reborn. Her lover from previous life also comes to the present day to take revenge and the murders take place one by one. For this circus we have actors such as Sunny Deol, Akshay Kumar, Aftab and Sonu Nigam!
9. Darna Zaroori Hai – 2006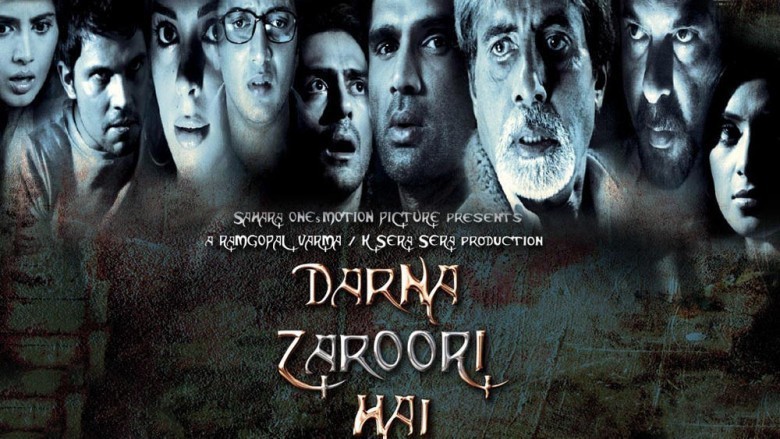 This film is actually a narration of six horror stories. Some of which are based on pranks, some that claim actual horror. With a stunning cast of actors, it looks like the film paid more attention to getting their heroes right than the script!
10. Bhoot Returns – 2012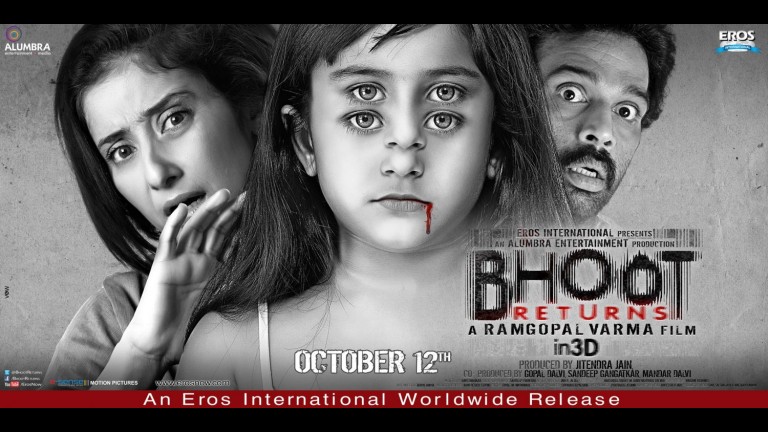 The movie that was released as a sequel to the far more brilliant Bhoot by Ram Gopal Varma. Inspired by Paranormal Activity the film follows Tarun an architect and his family's move into a new house. Their six-year-old daughter befriends a spirit and is eventually possessed, the murders start happening and the family members that manage to escape decide to flee. Critics said they did experience a horrifying moment, that of the realization that there might be a Bhoot 3!!!
11. Khooni Ki Pyasi Daayan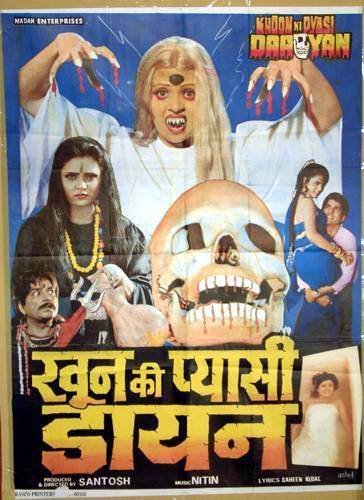 Khoon Ki Pyasi Daayan is a Hindi horror film, released in the year 1998. The film is directed by Surendra Kumar Bohra and produced by Mahendra Dhariwa. The star cast of the film includes Raju Raj, Sonali, Kirti Sharma, Jayendra Mehta and others. The story of the film revolves around a woman who wants to avenge her death.
But guess what, the nails of the Dayan were done by some amateur salon intern.
12 Haunted 3D – 2011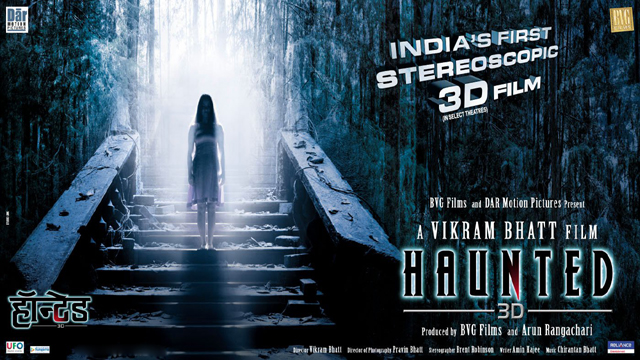 Vikram Bhatt needs to seriously take a look at his own movies! Haunted 3D was supposed to increase the terror quotient, instead, it turns out looking like a comedy! Right from picking the wrong actors for the roles to poor special effects, bad cinematography and storyline, the movie is a tragedy!
13. Alone – 2015
This movie, hold your breath, follows the horror story of conjoined twins that are in love with the same man! Yes, and it gets worse! Anjana and Sanjana are both played by Bipasha Basu, Sanjana is the twin whom Karan (the husband ) is in love with, yet the movie reveals that the evil spirit is not evil but rather that of Sanjana and the evil person is the living entity Anjana pretending to be Sanjana. Do we continue? No? That's what we thought!
14. 3 A.M – 2014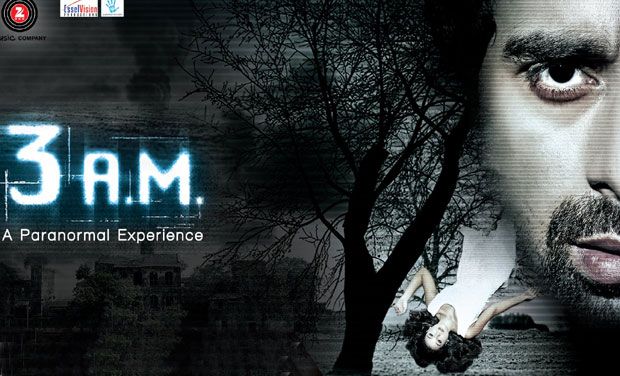 Now, this one is a musical horror film! What is that even supposed to mean!? Nevertheless the movie follows a group of college students attempting to gain access to the supposedly haunted premises of Rudra Mills. They are stopped by Rannvijay Singh who plays the role of Sunny. He narrates the story of how his wife was killed on one of the interactions with the paranormal as she get this forgot to carry her copy of the Bhagwad Gita! Later it is revealed that Sunny himself is a ghost.
15. Creature 3D – 2014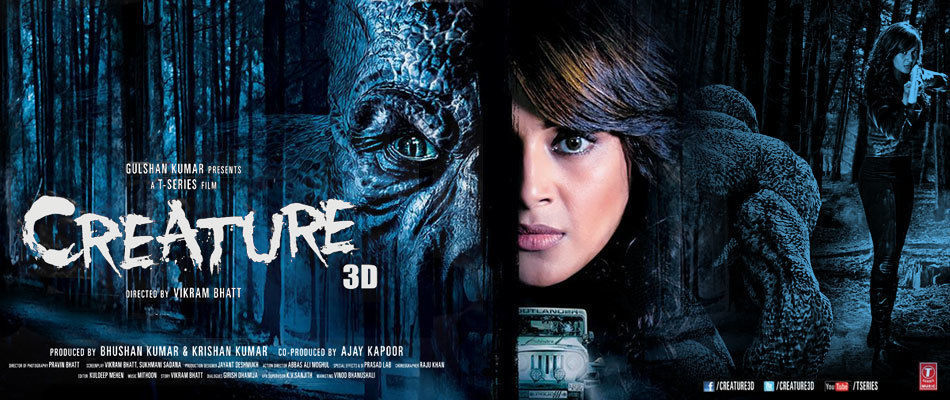 Again directed by Vikram Bhatt and with Bipasha Basu as the lead character is a film based on monster horror. The monster is a Bramharakshas or a demon that is condemned to roam the face of earth for all eternity. It is this man-eating demon that suddenly decides to surface and cause trouble at the hotel Bipasha Basu is running. She with her now on-now off boyfriend manage to battle the beast and then ride into the sunset happily ever after!
16. Purani Haveli
A rich family eagerly buys an abandoned mansion in a rural area, but later discover that the mansion has a very old horrifying monster in it. Directed by Ramsay Brothers a.k.a Horror Pioneers of Bollywood.
So, which of these have you already tortured yourself with?