Matty Mulligan (Nat Faxon) is the leader of the final 1,132 people on Earth after an extraterrestrial invasion obliterates the rest in Netflix's "Mulligan," an adult animated comedy series. He alone is able to stop the onslaught in its tracks through a sequence of unbelievable and incomprehensible deeds. Mulligan is elected president in recognition of his valour and bravery, and it is now his responsibility to construct a new civilization from the bottom up.
The animated series, which Sam Means and Robert Carlock co-created, is about learning from mistakes and attempting to avoid repeating them. Mulligan is given the chance to improve the planet with the aid of the survivors after the alien invasion wipes out most of humanity. Here are a couple more suggestions we believe you'll appreciate if you liked the show's premise. The majority of these 'Mulligan'-like shows are available to stream on Netflix, Hulu, or Amazon Prime.
Big Mouth (2017-2024)
In the animated coming-of-age sitcom "Big Mouth," a group of 7th students experience the emotional and physical changes associated with puberty. The buddies set off on their journeys to learn what it means to grow up and all that it entails, led by best pals Nick Berch (Nick Kroll) and Andrew Glouberman (John Mulaney).
In the Andrew Goldberg, Nick Kroll, Mark Levin, and Jennifer Flackett-created television series "Big Mouth," preteens learn about the outside world and their own potential. It makes one think of the survivors in "Mulligan," who are attempting to adjust to their damaged environment and rediscover ways to matter.
Close Enough (2020-2022)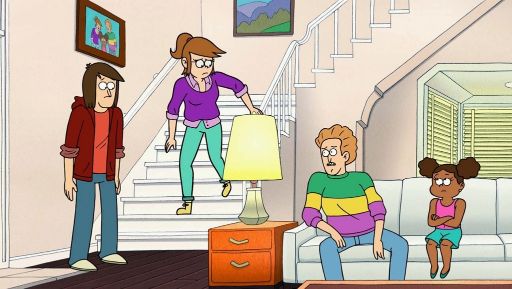 In "Close Enough," Josh (J.G. Quintel) and Emily (Gabrielle Walsh), a couple in their early 30s, are shown attempting to balance raising their young daughter while navigating the ups and downs of life. However, no situation is straightforward and frequently involves their estranged roommates, which can occasionally lead to the surreal, like a run-in with diminutive humans who demand that the pair behave like their parents.
In the J.G. Quintel-created series, Josh and Emily, who don't think of themselves as particularly mature people, take on the duty of raising their daughter and all that entails. Similar to this, Matty Mulligan, the group's leader in "Mulligan," is made accountable for the lives of the survivors despite the fact that he still has a lot to learn.
Disenchantment (2018-)
The main character of the animated fantasy series "Disenchantment" is Bean (Abbi Jacobson), a princess who prefers drinking and fighting to ruling the country of Dreamland. A little demon named Luci (Eric Andre) and a newly arrived half-elf named Elfo (Nat Faxon) join her in her antics. In the series, which was created by Matt Groening, various malevolent and cunning characters attempt to utilise Bean to seize control of Dreamland for themselves, much like how Matty Mulligan gets persuaded to do things that his friends and family want in "Mulligan."
Human Resources (2022-2023)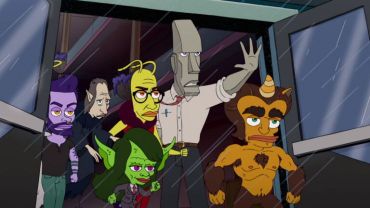 An animated office comedy called "Human Resources" follows a team of monsters called the "Hormone Monsters" as they go about their daily lives portraying various human emotions. The series was developed by Kelly Galuska, Nick Kroll, Andrew Goldberg, Mark Levin, and Jennifer Flackett as a spin-off of the animated sitcom "Big Mouth." While working for the good of others, just like the characters in "Mulligan," the office workers in "Human Resources" occasionally act selfishly, which causes disruption in everyone's life.
Inside Job (2021-2022)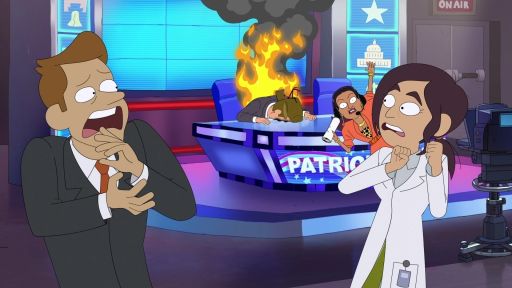 Inside Job is an animated science fiction sitcom that centres around robotics engineer Reagan Ridley (Lizzy Caplan) and her staff at Cognito, Inc. They aim to dispel every imaginable conspiracy idea with everyday facts so that no one is aware of the enigmatic forces that dominate them in secret. Shion Takeuchi's work borrows heavily from pop culture and mainstream media when it comes to plot lines involving conspiracies, much to how "Mulligan" deftly alludes to and combines blockbuster films like "RoboCop" and "National Treasure" into the overall plot.
Koala Man (2023-)
In the movie "Koala Man," Michael Cusack's character Kevin Williams assumes the persona of Koala Man, a superhero without any special abilities, to restore justice and harmony to the community of Dapto. The superhero's family, which consists of Kevin's wife and two daughters, assists him in his mishaps. The television series, which Michael Cusack created, is set in a parallel reality where, like in "Mulligan," America approaches the end and people live in a post-apocalyptic society.
Paradise PD (2018-2022)
The Paradise Police Department is the focus of the adult animated comedic series "Paradise PD." A rookie cop named Kevin Crawford (David Herman), whose mother is the mayor of Paradise, is part of the team along with his more seasoned but equally inept coworkers Gina Jabowski (Sarah Chalke), Gerald "Fitz" Fitzgerald (Cedric Yarbrough), Dusty Marlow (Dana Snyder), and Bullet (Kyle Kinane), the anthropomorphic police dog.
Waco O'Guin and Roger Black's "Paradise PD" is similar to "Mulligan" in that the protagonist, Kevin Crawford, shows a complete lack of knowledge and complacency while simultaneously pleading with his father for favour. This makes one think of Matty Mulligan from the movie "Mulligan," his time as president, and his need for approval from everyone around him.
Velma (2023-)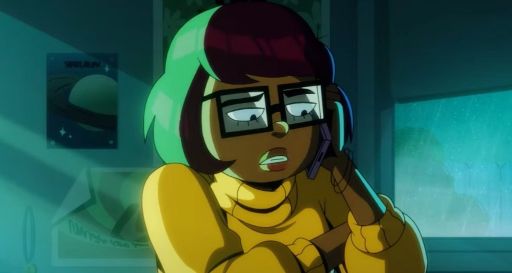 The adult animated mystery horror series "Velma" follows Velma Dinkley (Mindy Kaling) as she attempts to solve the horrifying crimes that frequently occur at Coolsville High. Norville Rogers (Sam Richardson) and Daphne Blake (Constance Wu) accompany her on her excursions. Both "Velma" and "Mulligan," both works by Charlie Grandy, are sarcastic allegories on how sometimes people can be self-destructive and waste even a second opportunity.
Our Team DCS includes 5 different writers proficient in English and research based Content Writing. We allow them and encourage them to follow the Entertainment news all day long. Our posts, listicles and even the exclusives are a result of their hard work.