20 Best PG-13 Rated Movies on Netflix Teenagers Can Enjoy
The Motion Pictures Association of America defines a PG-13 rating as one that strongly recommends parents against potentially objectionable material for children under the age of 13. Inside the scope of that criteria, we believe it is safe to suppose that close to 60% of the films released each year are rated PG-13, meaning that the majority of our favorite films may come within the rating's scope.
While the criteria are broad, they are able to embrace a wide range of popular and recent films. G and PG-rated films are generally animations, children's pictures, and Disney features, whereas R-rated films are for more serious, award-centric cinema. The remaining films might fall anywhere along this range, but it turns out that a large number of them fall into the PG-13 category. That does not, however, invalidate the picture. Plus, let's face it, they might be the perfect way to unwind after a long day. Here's a list of Netflix movies that are now available to stream in PG-13.
Always Be My Maybe (2019)

'Always Be My Maybe,' a charming love story, is about two childhood friends, Sasha and Marcus, who grew up as neighbors and were wonderful friends. They've had a falling out since then, and when the movie begins, they haven't spoken to each other in over a decade. However, a chance encounter puts them back into each other's lives one day.
Marcus is now a member of a local rock band, while Sasha is a well-known chef. The two old pals run into each other unexpectedly and get along swimmingly. Marcus does have a girlfriend named Jenny, but he admits to his father that he has a soft spot for Sasha once more. The only issue is that the chef has recently met someone with whom she has fallen in love. The film is humorous and well-written, and it tries to be distinct from the typical romantic comedies that we see on a regular basis.
Athlete A (2020)

Despite the fact that the entire world admires USA Gymnastics, there have been suspicions about dark truths lying behind the gleaming surface. The documentary 'Athlete A' follows a crew of investigative journalists from The Indianapolis Star as they investigate the charges against then-CEO Steve Penny. Larry Nassar was sexually assaulting young female gymnasts, according to the documentary, which digs into the murky depths.
Candy Jar (2018)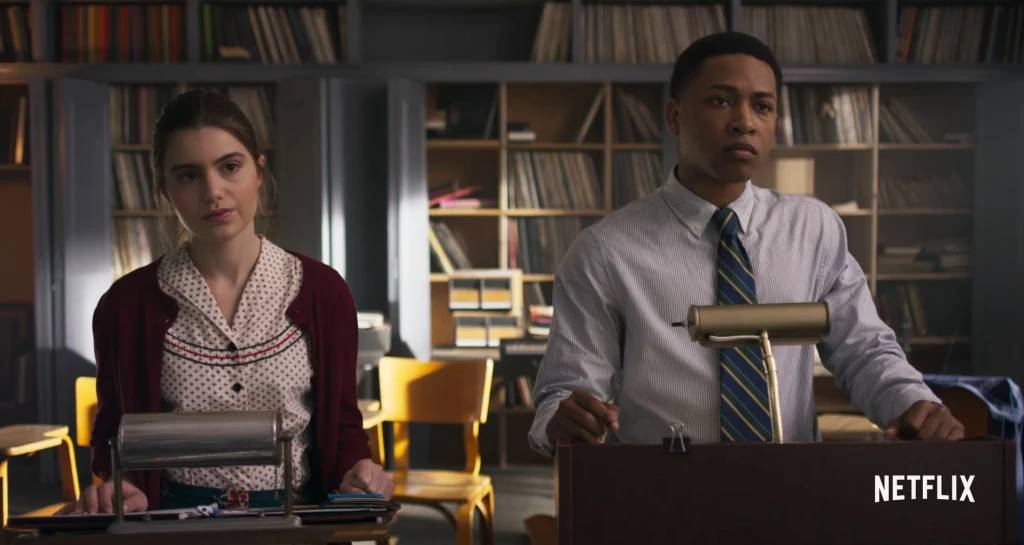 Lona Skinner, a high school student, and her enemy, Bennet Russell, are the central characters of 'Candy Jar.' Lola and Bennet can't bear each other's company and express their disdain whenever they get the chance. When it comes to the job of debate team president, though, both give it their best because it will help them with their college applications. Despite their aversion to working together, the principal makes them co-presidents. Working together for the first time, their friendship takes an unexpected turn, and there is a sense of a burgeoning romance because they have so much in common.
Enola Holmes (2020)

There's no way you don't think of Sherlock when you hear the name Holmes. Netflix, on the other hand, introduces a new, and very welcome, element to the franchise. When their mother inexplicably disappears on the girl's 16th birthday, Enola, Sherlock's and Mycroft's younger sister, begins a quest for her. After all, she's the only one who can compete with her well-known brother.
When you're looking for something lighthearted yet still enjoyable, 'Enola Holmes' is a perfect choice. The film is essentially a simple mystery, and it does a wonderful job of engaging the audience. Millie Bobby Brown, Henry Cavill, Sam Claflin, and Helena Bonham Carter are among the ensemble cast members.
Hunt for the Wilderpeople (2016)

The protagonist of 'Hunt for the Wilderpeople' is Ricky, a city youngster who can't seem to get along with his irritable foster uncle. Ricky's uncle, on the other hand, is the first to join him in the forest after his foster mother dies. Due to the fact that they are the targets of a nationwide manhunt, the two are forced to put their differences aside and form a new connection.
I Am Mother (2019)

'I Am Mother' is set in a dystopian future and follows a young girl who is nurtured by a robot named Mother who was created to repopulate the planet. The robot and the girl have a remarkable friendship that few people in this world can match. However, the unexpected appearance of a stranger and the disclosure of unsettling news endangers not just their romance, but also the planet's future!
IO (2019)

Margaret Qualley is best recognized for her part as Pussycat in Quentin Tarantino's 'Once Upon A Time in Hollywood,' but we often forget that she also had a leading role in Netflix's original film the same year. The plot of 'IO' takes place at a time when the Earth has become uninhabitable owing to pollution. Humans have had to relocate their headquarters to a space station near Jupiter's moon.
Sam Walden is one of the few individuals left on Earth, and he is a scientist who wants to change things in any way he can. She does encounter another person who attempts to persuade her to rethink her views. Sam, on the other hand, is sure that atonement is possible. Despite the barren terrain devoid of life, she discovers romance, renewal, and a chance to live life once more. The film has an intriguing premise and is well worth seeing.
Les Misérables (2012)

This historical drama is one of numerous adaptations of Victor Hugo's French literary classic of the same name. Jean Valjean (Hugh Jackman) is the protagonist, and he is a well-liked member of his town. He is the mayor of Montreuil, Pas-de-Calais, as well as the owner and operator of several factories. His horrible history, on the other hand, is unavoidable, and the film depicts how he is linked to the lives of many others. Russell Crowe, Anne Hathaway, Eddie Redmayne, Amanda Seyfried, Helena Bonham Carter, and Sacha Baron Cohen star in this musical set in the nineteenth century. The powerful and riveting performances make it a must-see.
Mowgli: Legend of the Jungle (2018)

'Mowgli: Legend of the Jungle,' based on Rudyard Kipling's fascinating and heartwarming books, follows Mowgli, a human toddler raised by wolves in a jungle in colonial India. Despite the fact that Mowgli considers the jungle to be his home and follows jungle law, he is fascinated by his human beginnings. When a cunning tiger named Shere Khan threatens the jungle's law as well as the lives of Mowgli's pals, he is compelled to step up and accept his duties.
Murder Mystery (2018)

Jennifer Aniston and Adam Sandler are two enormous comedic giants who have had long and successful careers at the top of Hollywood. As a result, when the two leading ladies teamed up for the Netflix original film 'Murder Mystery,' anticipation was already high.
Sandler plays the part of Nick Spitz, a police officer in New York City, in this picture. Audrey (Aniston) believes that they have lost the spark in their marriage, so the two decide to take a vacation to Europe to rekindle it. At the airport, the couple meets a wealthy gentleman who invites them to his family's yacht. Audrey and Nick eagerly accept, and they quickly find themselves immersed in grandeur beyond anything they've ever seen. Their happiness is shattered when a murder occurs, and they are suspected of being the perpetrators. Before things get out of hand, the two must solve the case on their own. The sheer performance of the two starring actors makes this picture a compelling viewing, despite the fact that it has nothing new to offer.
Okja (2017)

Bong Joon-Ho is one of the most talented directors working today, as seen by films like 'Parasite' and 'Memories Of Murder.' He has always chosen unconventional subjects for his films, and with 'Okja,' he ventured into a more commercial territory. However, this does not imply that the film is merely a mainstream production with no substance.
The film strongly advocates for the preservation of natural resources and argues that technology should not interfere with animals in their natural state. The key character in 'Okja' is Mija, a little girl who has been handed a scientifically modified pig to care for by the Miranda Corporation, a large corporation. She had no idea that the corporation would one day demand the pig back so that it could be sliced up and sold in the market. When they send personnel to take Okja, the pig, back to London, Mija follows them to safeguard her beloved pet's life.
Tall Girl (2019)

Ava Michelle plays Jodi Kreyman, a 16-year-old with a height of over six feet, in this teen rom-com. This is obviously a source of insecurity for her, especially since her older sister is a beauty pageant winner with a height of average. Despite the fact that Jack Dunkleman invites Jodi out, she is hesitant to date someone who is shorter than her. She develops a crush on Stig Mohlin, a Swedish exchange student, when he arrives at the school.
The rest of the film follows Jodi as she evolves her style and comes into her own. It promotes self-assurance, acceptance, and self-love at a time when these qualities are in high demand. If you're looking for a lighthearted, almost old school teen film, 'Tall Girl' might be the one for you.
The Addams Family (1991)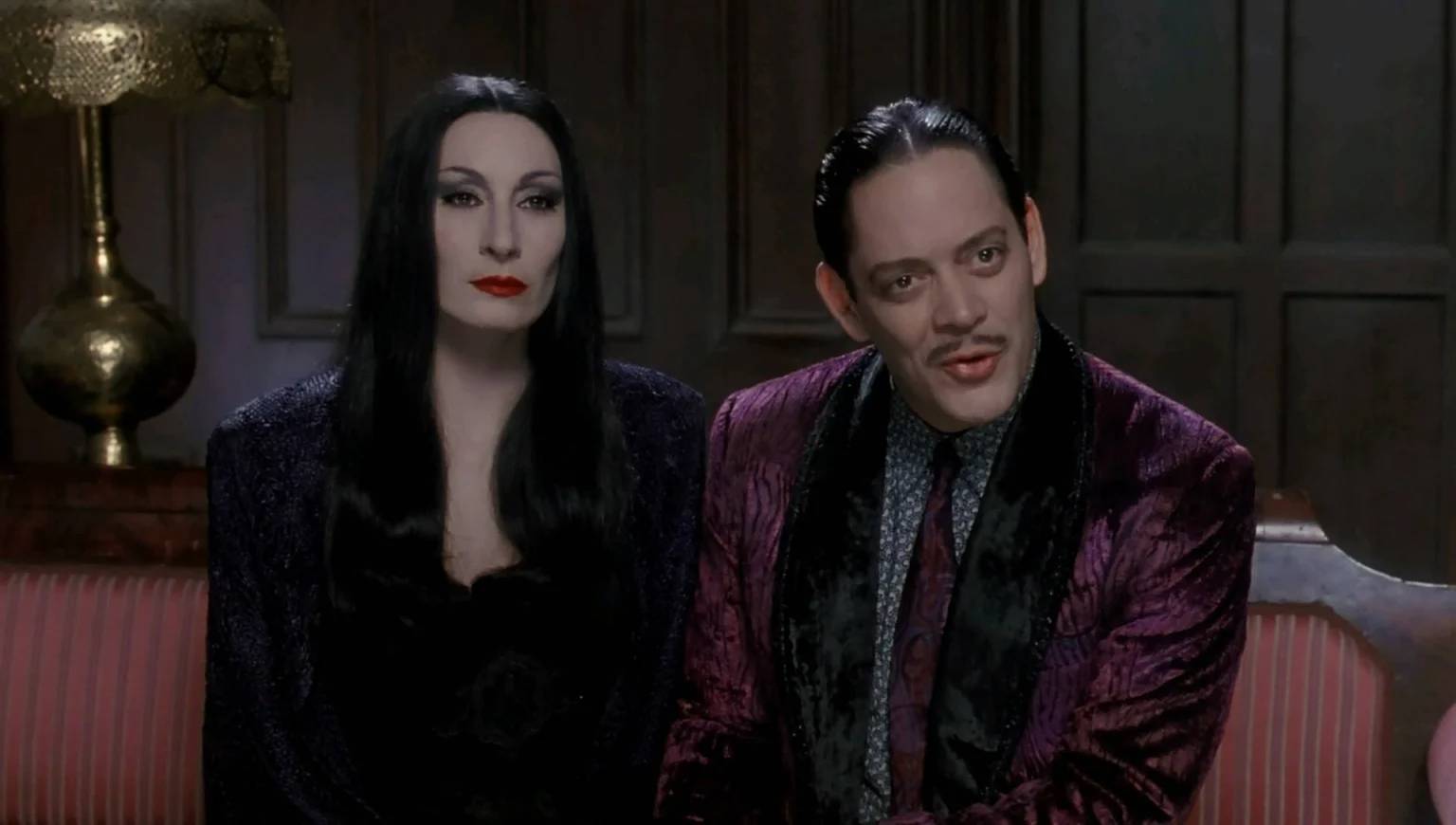 The Netflix version of everyone's favorite macabre family is now available! Anjelica Huston, Raul Julia, and Christopher Lloyd feature in the black comedy. The family is pleased when Gomez's long-lost brother appears to have returned to la casa de Addams. They soon discover, however, that the brother could be a phony.
This picture strikes all of the right notes, and there's a reason it's regarded as a cult classic. The plot is simple, yet it succeeds in engaging the audience and having them care about the characters. It might also be an excellent solution for those family movie nights when you want to do something new.
The Artist (2011)

This French film transports you to Hollywood's silent period, with a plot that is equal parts humor and drama. It tells the story of Peppy Miller, a young aspiring actress who falls in love with George Valentin, a well-known movie actor. Set on the eve of the silent film era's demise, things begin to change when she achieves fame while he struggles with a diminishing career.
The film corresponds to the noir genre, which helps to preserve the atmosphere created by the film. There's a reason it won five Academy Awards, after all. If you're looking for something a little more traditional, try 'The Artist.'
The Cloverfield Paradox (2018)

One of the best science fiction franchises is the 'Cloverfield' series. Since the debut film in 2008, these films have taken a unique approach to the subject of an alien invasion. Rather than focusing on large creatures and their destructive skills via CGI, they prefer to create a certain atmosphere.
We learn how the aliens managed to reach Earth in the first place in the series' final and final part, which acts more like a prequel. The story takes place at a period when fossil fuels are running out and the globe is on the verge of a global energy war. In such a situation, the Earth dispatches a team of astronauts to the Cloverfield Station in order to install a particle reactor that will give the planet with infinite energy. Though most people are in favor of the concept, some believe it will create wormholes between parallel universes, which could lead to alien attacks. The film does not live up to its predecessors' grandeur, but it does provide a fascinating backdrop for them.
The Guernsey Literary and Potato Peel Pie Society (2018)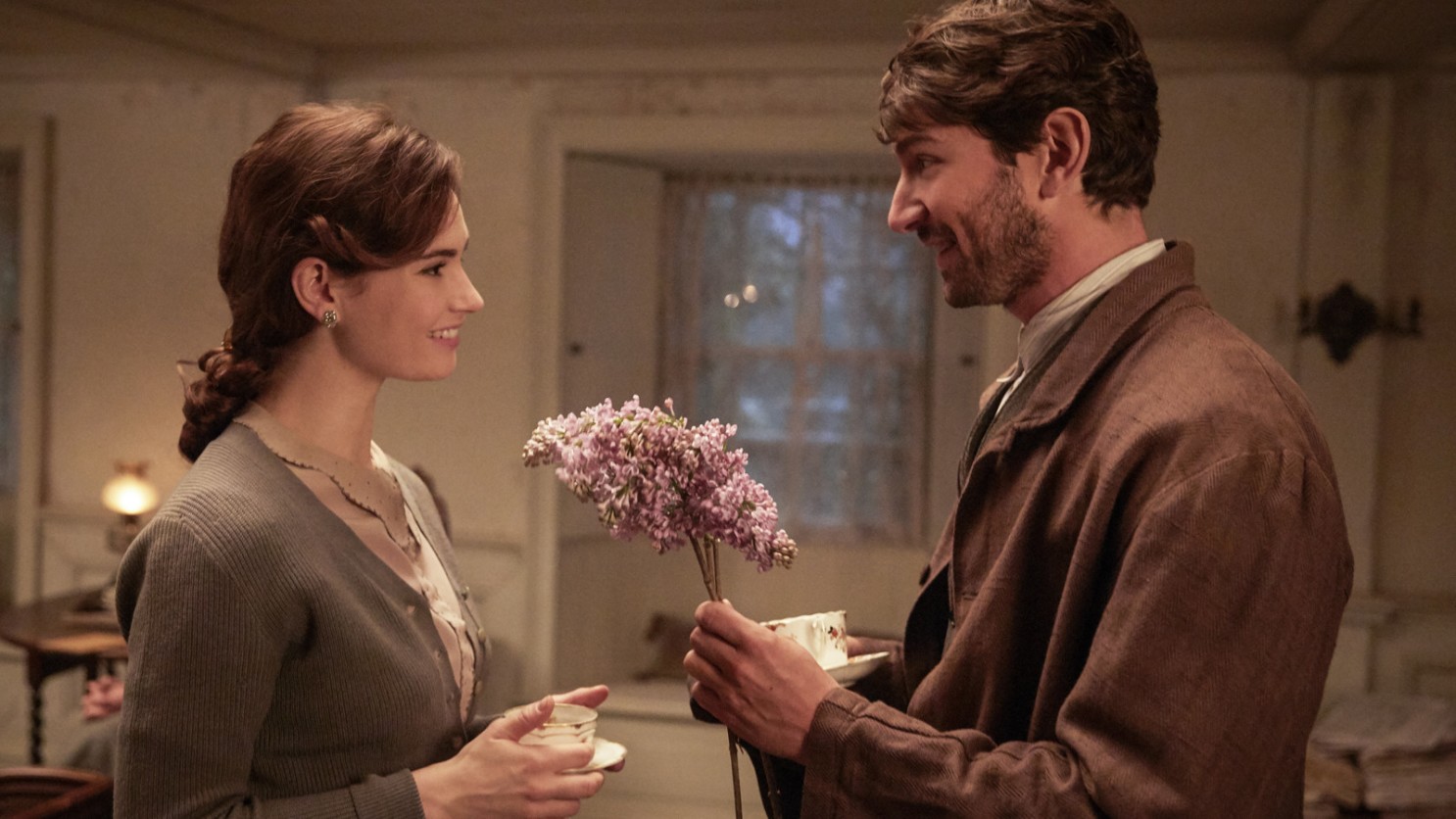 The novel follows Juliet Ashton, an author, as she exchanges letters with a guy who is a member of The Guernsey Literary and Potato Peel Pie Society just after World War II ends in 1946. She travels to the island, intrigued by the name, to learn more about the island's history. After all, it had been occupied by the Germans throughout the war. But what Juliet discovers along the way has a significant influence on her life and will change it forever. The film is mostly a war romance with a somewhat unusual premise for the genre.
The Half of It (2020)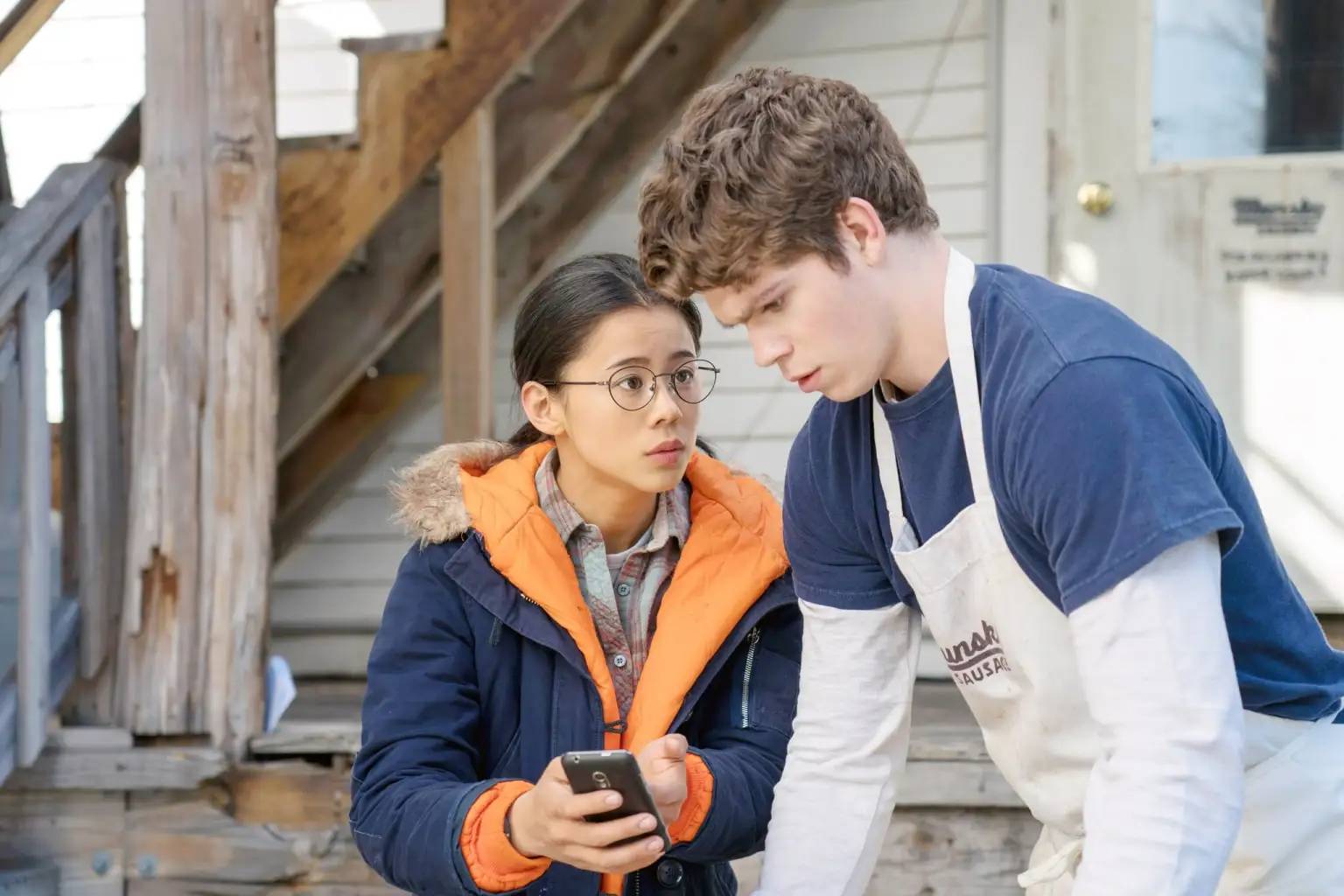 'The Half of It' is a lovely coming-of-age comedy in which we meet Ellie Chu, a quiet student living with her widowed father. Paul Munsky, a football player, approaches her for assistance in penning a love letter to his infatuation, Aster Flores. Despite her doubts at first, Ellie finally agrees and even arranges for them to go on a date. The remainder of the film follows Ellie as she attempts to comprehend her own emotions.
The plot is a step forward in the right manner, since it truly celebrates the LGBTQ community. It takes on some difficult topics like sexuality, love, and faith and gives them a modern spin. This is even more impressive when you consider how few films nowadays do what 'The Half of It' does for popular culture.
The Sleepover (2020)

Clancy and her brother Kevin soon discover that their rigid and dull mother was previously a burglar who was placed in the witness protection program. When she is forced to carry out a final hit, the kids, together with their best friends, go on a mission to save their mother.
Even if the narrative isn't the most original, this family-friendly adventure packs a punch. What it lacks in creativity, however, it makes up for with a hilarious yet engaging plot. Furthermore, it may appear that only children would appreciate this, but this is not the case. For folks of all ages, 'The Sleepover' is a fantastic light watch.
The Two Popes (2019)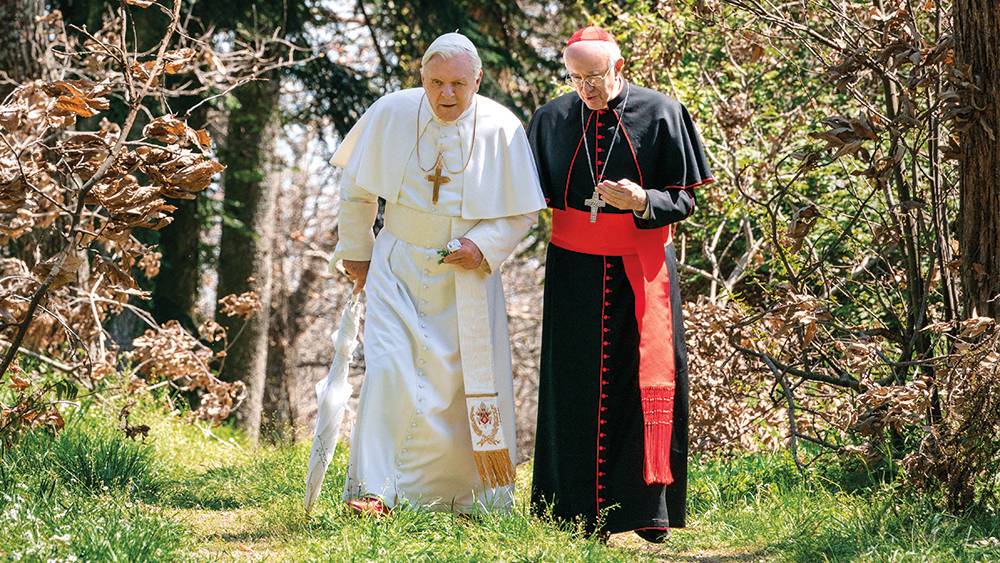 Jonathan Pryce plays Cardinal Jorge Mario Bergoglio, the future Pope Francis, and Sir Anthony Hopkins plays Pope Benedict XVI in this biographical drama. The Cardinal is summoned to Vatican City for a meeting after submitting his resignation as Archbishop of Buenos Aires. There, Pope Benedict XVI repeatedly refuses to write his resignation, obstructing his own thoughts. Following the historic Vatican leaks controversy, the two have an open and honest discussion about their respective responsibilities in the papacy.
'The Two Popes' is a film that is both delightfully hilarious and gorgeous. It also manages to include some really elegant theological discussions, and for that reason, we believe the film is one you should see.
To All The Boys I've Loved Before (2018)
After a hard day, this romantic teen comedy is the perfect way to unwind. Lana Condor plays Lara Jean, a high school girl who has written letters to every boy she has ever had a crush on. She has never, however, sent them out. As a result, her biggest nightmare comes true when the boys begin confronting her with the letters one day. Soon, one thing leads to another, and she finds herself in a phony relationship with Peter Kavinsky, one of her past crushes (Noah Centineo). The film is about how the two come to terms with their feelings, and it should be mentioned that it was one of the year's most popular movies.