The PG-13 rating, according to the Motion Pictures Association of America, is one that strongly recommends parents against any content that would be inappropriate for children under the age of 13. According to that criteria, we believe it is safe to suppose that about 60% of films made annually are PG-13, which implies that most of our favourite films may be included in the rating's scope.
Even if the criteria are quite broad in and of themselves, they are able to include numerous recent and well-liked films. The R-rated movies are the more serious ones, whereas the G and PG-rated movies are generally animated, kid-oriented, and Disney productions. The remaining films have the ability to go anywhere along this range, but it turns out that many of them fall beneath the PG-13 rating. That does not, however, invalidate the movie. Plus, let's face it, they might be the ideal break after a challenging day. So, this is a list of the top PG-13 Netflix movies that are currently streaming.
Always Be My Maybe (2019)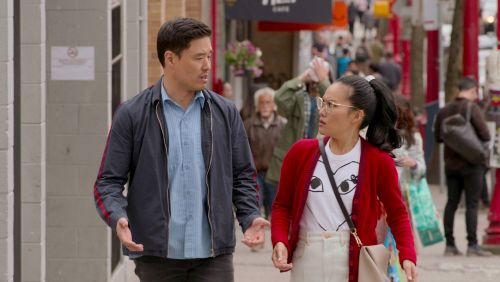 'Always Be My Maybe' is a very charming love story about Sasha and Marcus, two childhood friends who grew up as neighbours and were very close. They have since had a falling out, and at the beginning of the movie, they haven't communicated in roughly 15 years. However, a chance encounter one day reintroduces them to one other's life.
In contrast to Sasha, who is a well-known chef, Marcus now plays in a local rock band. The two longtime friends unexpectedly cross paths and get along great. Marcus acknowledges to his father that despite having a girlfriend named Jenny, he has once more grown fond of Sasha. The chef's recent meeting with her new love interest is the only issue. The movie tries to do something different from the typical romantic comedies that we frequently see, and it is funny and well-written.
Athlete A (2020)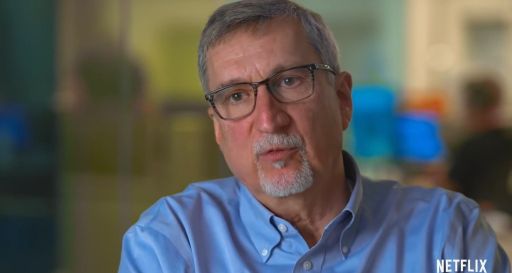 Despite the fact that USA Gymnastics is adored worldwide, there have been rumours that the organisation is hiding some sinister truths. The amazing documentary "Athlete A" dispels these rumours and follows a team of reporters from The Indianapolis Star as they look into the claims made against former CEO Steve Penny. The documentary explores Larry Nassar's shadowy past and his alleged sexual abuse of young female gymnasts.
Candy Jar (2018)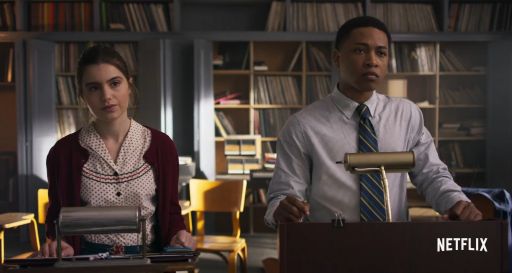 The protagonists of "Candy Jar" are high school student Lona Skinner and Bennet Russell, her adversary. Bennet and Lola can't bear being around one another and constantly express their animosity. However, both students give it their all when the presidency of the debate team is at stake since it will look good on their college applications. The principal makes them joint presidents despite their opposition. Their relationship, which they are just beginning to work together, takes a sharp turn, and given how much they have in common, there are hints of a developing romance.
Dumplin' (2018)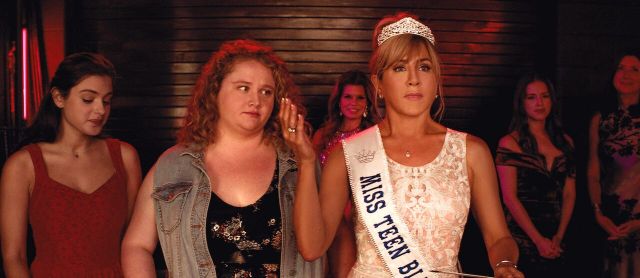 The plus-size girl Willowdean "Will" Dickson, played by Danielle Macdonald, is referred to as Dumplin' by her mother Rosie (Jennifer Aniston). Rosie is a key player on the committee that decides what will be included in the local beauty competition. Rosie is therefore, unsurprisingly, obsessed about being in good condition, which manifests as a brick in the mother-daughter relationship. Will decides to enter the competition as a kind of "protest in heels," which causes complications to escalate. Will it resolve her mother's problems? The movie "Dumplin" is unforgettable and sends a powerful message about body positivity and confidence.
Enola Holmes (2020)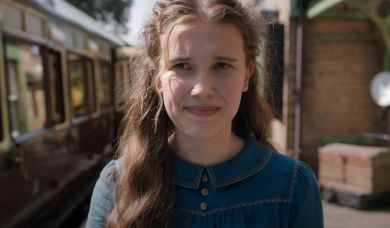 There is no way you could not think of Sherlock when you hear the name Holmes. However, Netflix introduces a fresh, much-welcomed element to the franchise. In it, Enola, the younger sister of Sherlock and Mycroft, starts a hunt for their mother after she inexplicably vanishes on the girl's 16th birthday. She is the only one who can compete with her famous brother after all.
When you want to see something enjoyable but not too serious, "Enola Holmes" is an excellent choice. The movie is essentially a straightforward mystery, and it does a wonderful job of engaging the audience. Additionally, Millie Bobby Brown, Henry Cavill, Sam Claflin, and Helena Bonham Carter are all part of the ensemble cast.
Glass Onion: A Knives Out Mystery (2022)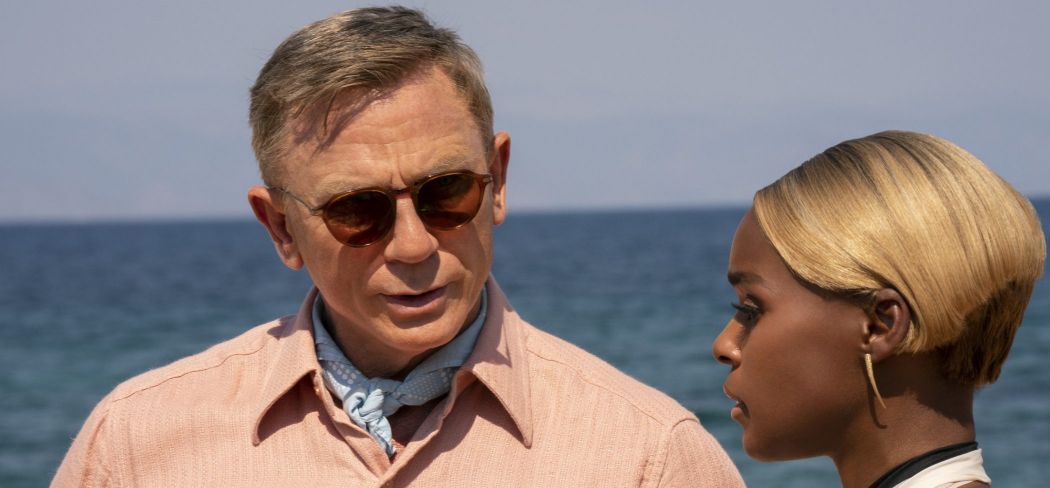 The standalone sequel to "Knives Out" (2019) directed by Rian Johnson, "Glass Onion: A Knives Out Mystery," can be watched without having seen the previous one. Detective Benoit Blanc (Daniel Craig) and Miles Bron's closest pals arrive at the Glass Onion, the opulent private Greek island home of the software millionaire. Benoit wasn't on the list, but Bron had invited them to a mystery game. Who then invited him? The actual mystery, however, arises when one of Bron's buddies passes away after drinking from Bron's glass, and Benoit quickly solves Bron's mystery game. It is up to Benoit to figure out who attempted to poison Bron because the police won't be up until the following morning. Look no further than this murder mystery if you're seeking for one.
Hunt for the Wilderpeople (2016)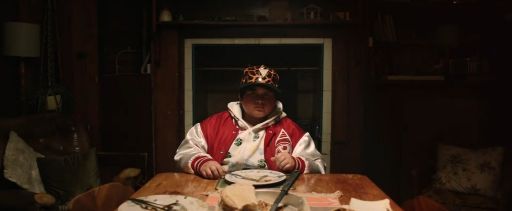 The protagonist of "Hunt for the Wilderpeople" is city youngster Ricky, who struggles to get along with his irritable foster uncle. But following the passing of his foster mother, Ricky flees into the bush, and his uncle is the first to follow. Due to the fact that they are the subject of a massive manhunt, the two are compelled to put their differences aside and form a new kind of connection.
I Am Mother (2019)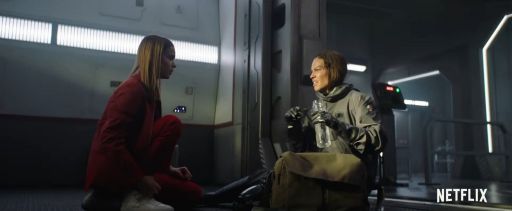 In the dystopian Earth of "I Am Mother," a teenage girl is nurtured by Mother, a robot created specifically to repopulate the planet. The child and the robot have a remarkable bond that is only matched by a select few in this kind of world. However, the unexpected appearance of a stranger and the learning of grave information endanger not only their relationship but even the survival of the planet!
IO (2019)
Although Margaret Qualley is now well-known for playing Pussycat in Quentin Tarantino's "Once Upon a Time in Hollywood," we frequently forget that she also had a major role in a Netflix original movie that same year. 'IO' takes place in a future where overwhelming pollution has rendered the Earth uninhabitable. Humans had to relocate their home to a space station someplace near Jupiter's moon.
Sam Walden is a scientist and one of the last individuals left on Earth who wants to change this by whatever means necessary. She does come across another person who tries to persuade her otherwise. Sam, however, is sure that there is hope for salvation. She discovers romance, renewal, and a chance to live life once more despite the barren environment where there is no life. The movie is a must-see because it has an intriguing premise.
Mowgli: Legend of the Jungle (2018)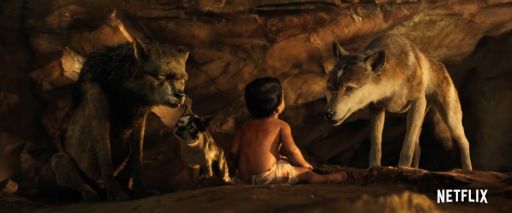 Mowgli, a human boy raised by wolves in a jungle in colonial India, is the main character of "Mowgli: Legend of the Jungle," a film based on the enjoyable and heartwarming novels of Rudyard Kipling. Mowgli is highly interested in his human ancestry, even though he considers the jungle to be his home and abides by jungle law. Mowgli is compelled to take charge of his situation when the lives of his pals and the rule of the jungle are under danger from the deceitful tiger Shere Khan.
Murder Mystery (2018)
Adam Sandler and Jennifer Aniston are both major comedic giants who have spent decades at the pinnacle of Hollywood's entertainment industry. As a result, demand in the Netflix original movie "Murder Mystery" was already skyrocketing when the two powerful actors teamed up.
Nick Spitz, a New York City police officer, is played by Sandler in this movie. His wife, Audrey (Aniston), feels that their marriage has lost its spark, so the two decide to take a vacation to Europe in order to rekindle it. The couple meets a really wealthy man who invites them on his family yacht while they are there at the airport. Nick and Audrey quickly concur, and soon they are surrounded by opulence they have never seen before. When a murder occurs and they are thought to be the perpetrators, their happiness abruptly comes to an end. Before things spiral out of control, the pair must solve the case on their own. The two starring actors' outstanding performances alone make this movie a must-see even though it doesn't offer anything new.
Okja (2017)
You are already familiar with Bong Joon-Ho as one of the most talented directors currently at work if you have seen films like "Parasite" and "Memories of Murder." He has always been rather unconventional in the themes he chooses for his films, but with "Okja," he ventured into a more mainstream territory. However, this does not imply that the film is merely an unoriginal, mainstream production.
The movie makes a compelling case for the preservation of natural resources and urges technology to stay out of the way of creatures in their natural forms. The protagonist of "Okja" is a little girl named Mija who has been entrusted care of a genetically altered pig by a huge corporation known as Miranda Corporation. She had no idea that the business would eventually need the pig returned so that it could be slaughtered and sold as market meat. In order to defend the life of her cherished pet, Mija follows the personnel they send to take the pig, Okja, back to London.
The Adam Project (2022)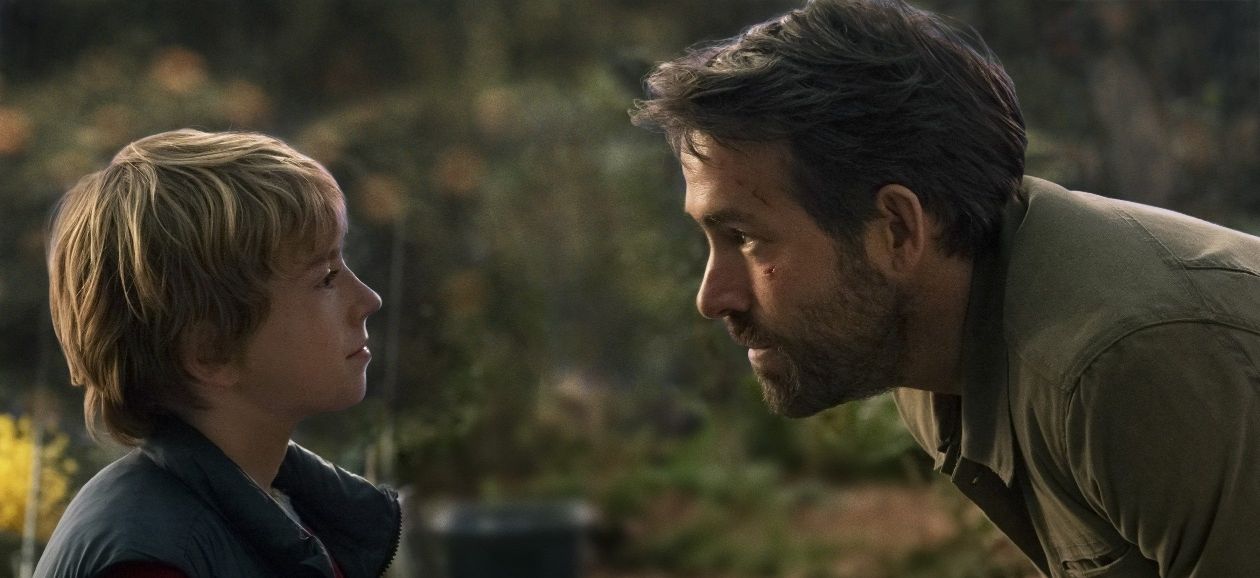 Shawn Levy ('Real Steel,' 'Night at the Museum') is the director of the science fiction adventure film 'The Adam Project. Walker Scobell plays 12-year-old Adam Reed, who discovers Ryan Reynolds as his adult self hidden in the garage. Adam the adult is on a covert quest to locate his father (Mark Ruffalo), who passed away a year ago in Adam the child's timeline. They will be able to save the Earth once they locate their father. But they must come to terms with the fact that their father is no longer alive and support one another while they mourn. The fact that the two Adams don't really get along each other is what keeps the audience entertained during the journey. This manifests itself in the amusing talks they have along the way.
The Cloverfield Paradox (2018)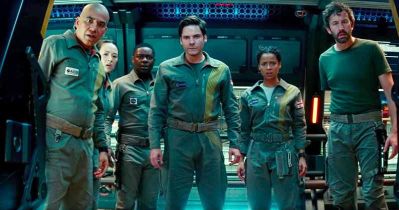 One of the top science fiction series is the "Cloverfield" series. These films have taken the idea of an extraterrestrial invasion in a pretty novel way since the first one came out in 2008. Instead of focusing on large, CGI-powered creatures and their destructive powers, they tend to create a certain atmosphere.
We learn how the aliens first came to Earth in the series' penultimate and last episode, which functions more as a prequel. The novel takes place in a period when fossil fuels are running out and a world conflict for energy supplies is imminent. When this happens, Earth dispatches a group of astronauts to the Cloverfield Station to connect a particle reactor that would provide the planet limitless energy. Many people like this idea, however some believe it would create wormholes between parallel universes, which could lead to alien attacks. Although the movie falls short of its predecessors' greatness, it does provide them an intriguing context.
The Gray Man (2022)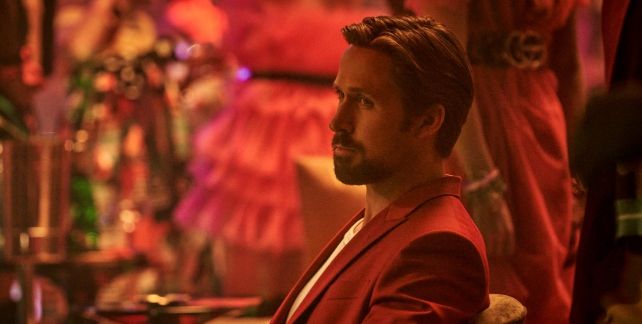 The Russo Brothers, known for the blockbusters "Avengers: Infinity War" and "Avengers: Endgame," directed the action thriller "The Grey Man." A CIA assassin named Six (Ryan Gosling) is seen in the film obtaining a chip from his dying target, who turns out to be a participant in the same programme as Six—the Sierra program—and who gave it to him. The chip is said to include damaging information about Denny Carmichael, Six's superior, who is played by Rege-Jean Page. Carmichael hires veteran CIA agent Lloyd Hansen (Chris Evans) to hunt Six because he can't take the chance of Six getting his hands on the information. The film focuses on Six's ability to elude Hansen and implicate Carmichael.
The Half of It (2020)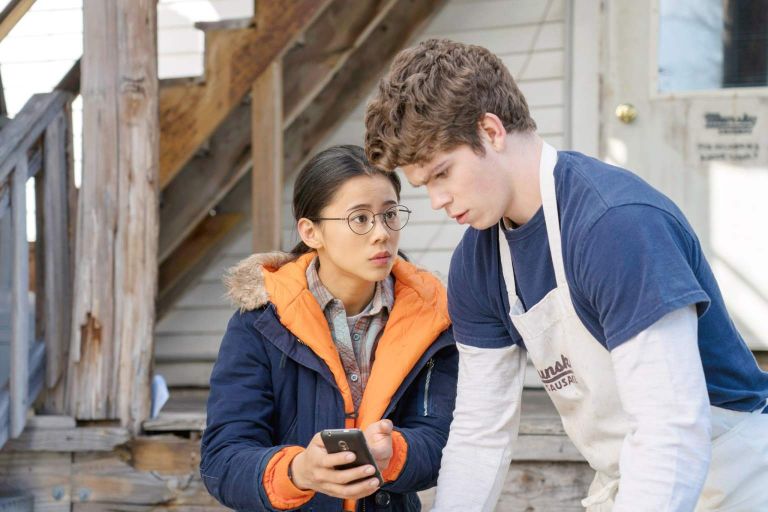 In the lovely coming-of-age comedy "The Half of It," Ellie Chu, a quiet student who lives with her widowed father, is introduced. Aster Flores is the object of Paul Munsky's affection, and he begs her to help him write a love letter to her. Ellie reluctantly accepts at first, but finally does so and even arranges a date for them. Ellie's quest to comprehend her own emotions is followed throughout the remainder of the film.
The story does a great job of supporting the LGBTQ community, and it moves the needle in the correct direction. It approaches some challenging subjects with a contemporary spin, including sexuality, love, and faith. This is all the more impressive when you consider how few films today contribute to popular culture in the way that "The Half of It" does.
The Two Popes (2019)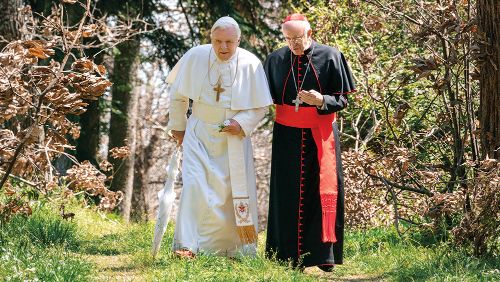 When the Cardinal submits his resignation as the Archbishop of Buenos Aires, he is called for a meeting with Vatican City. Jonathan Pryce plays Cardinal Jorge Mario Bergoglio, the future Pope Francis, and Sir Anthony Hopkins plays Pope Benedict XVI. There, Pope Benedict XVI steadfastly resisted signing the resignation while concealing some of his own ideas. The two have a frank discussion about their positions in the papacy, which takes place just after the infamous Vatican leaks scandal.
The film "The Two Popes" is both magnificent and irresistibly hilarious. We believe that the movie is one that you should watch because it also manages to have some fairly classy debates about theology.
Thunder Force (2021)
After a long separation, childhood friends and scientists Emily Stanton (Octavia Spencer) and Lydia Berman (Melissa McCarthy) reunite in a world where superpowered criminals and psychopaths are a threat. Lydia unintentionally injects a serum into herself while in Stanton's lab, giving her additional superpowers. Stanton and her group have been working on this for a while. As a superhero team, the two women decide to take on William Stevens, the wicked mayoral candidate, and other criminals. Ben Falcone, who is also Melissa McCarthy's husband, is the film's director.
Tick, Tick… Boom! (2021)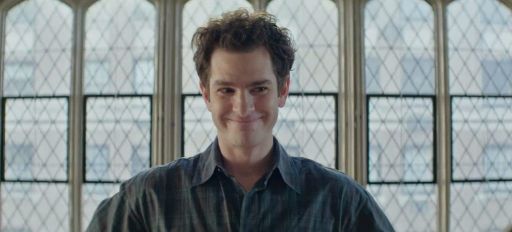 "Tick, Tick… Boom!"'s plot is based on the life of playwright Jonathan Larson (Andrew Garfield), who died on January 25, 1996, the day before the Off-Broadway preview of his third play Rent. The play would go on to have one of the longest runs in Broadway history. Tick, Tick… Boom! was directed by Broadway playwright and Lin-Manuel Miranda.' is the title of the second of Laron's three plays (the first is 'Superbia,' the second is 'Tick, Tick… Boom!,' and the third and last one is 'Rent'). The film sheds light on Larson's life and demonstrates how, at one point, he even thought about changing his profession.
To All The Boys I've Loved Before (2018)
After a long day, this romantic teen comedy is the ideal diversion. Lana Condor plays the role of Lara Jean, a junior in high school who has written letters to every boy she has ever had a crush on. But she has never dispatched them. Naturally, when the boys start confronting her about the letters one day, her worst nightmare comes true. She soon finds herself in a fictitious relationship with Peter Kavinsky (Noah Centineo), who was formerly one of her crushes, as a result of a chain of events. The movie is about how the two people deal with their emotions, and it should be emphasised that it was one of the year's most well-liked films.
Our Team DCS includes 5 different writers proficient in English and research based Content Writing. We allow them and encourage them to follow the Entertainment news all day long. Our posts, listicles and even the exclusives are a result of their hard work.