In the realm of streaming, we've reached a point where almost all services have a huge selection of high-quality titles. But occasionally we get in the mood to see a good movie, even though we'd prefer to fritter away days binge-watching many shows at once. It can be challenging to keep up with anything worth watching on streaming these days with incoming exclusives and newly licenced movie.
In order to ensure that there is something for everyone to watch this weekend, the following week, or at any other time, we have found it helpful to spotlight 20 films from a variety of genres across all the big players in the streaming market. This list will be updated frequently to reflect the top new films available for streaming.
There are a variety of intriguing tales from throughout the world, including rom-coms, legacy sequels, ghost stories, and legends about magic elephants and rom-coms. Here are some of our recommendations for the top films that are now streaming.
A Lot of Nothing (AMC+)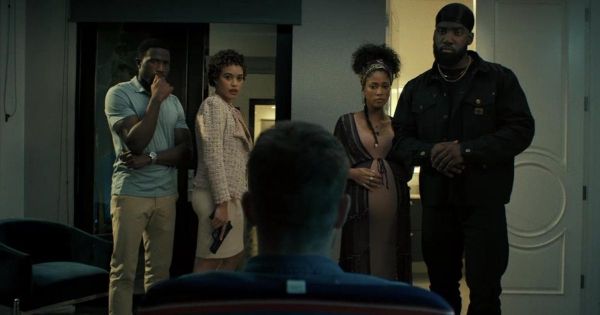 The movie A Lot of Nothing has a lot going for it, despite what the title might imply. A Lot of Nothing, a thriller directed by Mo McRae, is about an upper-middle-class couple who decide to take matters into their own hands. The couple finds themselves holding their neighbour hostage in their home after it is discovered that their neighbour is a police officer who fatally murdered an unarmed child. Then only do things start to become worse. Critics have praised the film's drawn-out opening sequence and the questions it raises throughout the suspenseful plot, and it never lets up as the tension builds.
All the Beauty and the Bloodshed (HBO Max)
The effects of the opioid epidemic are still wreaking havoc on not only the United States but also the rest of the world. Nan Goldin is the best person to write about it. In All the Beauty and the Bloodshed, she goes into great depth on the opioid epidemic and the associated Sackler family.
Goldin's efforts to hold the Sacklers accountable are told over seven distinct chapters, with narration by Goldin along with archival material and her current work with the advocacy group P.A.I.N. (Prescription Addiction Intervention Now). Goldin was personally affected by opioid addiction.
Bros (Prime Video)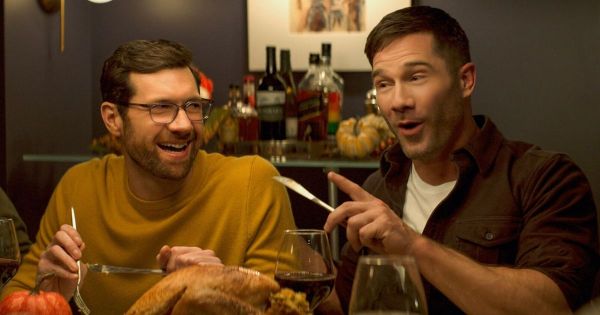 When two men who can't commit to a relationship decide to get together, will it result in what they eventually want? That is the practical question bros poses.
Nicholas Stoller, whose previous works include the wonderfully crude Forgetting Sarah Marshall and Neighbours, is the creator of the inclusive comedy Bros, which features a rare main role performance from Billy Eichner (The Lion King 2019) and Luke Macfarlane (Kinsey). It suffices to say that Bros is an easy suggestion if you like that particular type of humour.
Chupa (Netflix)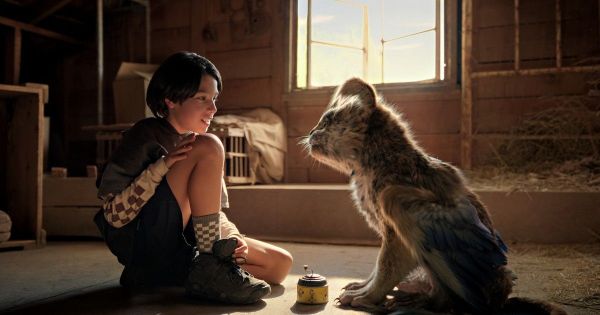 The mythological "chupacabra" is a vampire who eats cattle blood, and Netflix's Chupa relates its tale. We'll watch how a small boy befriends the creature on a voyage he won't soon forget rather than something gory and terrible.
The creature has been portrayed in a variety of ways across various geographic areas, making it an intriguing topic for a movie. It varies from looking like a terrifying reptile monster in some places and looking like a big cat in others. Demián Bichir (The Hateful Eight) and Christian Slater (Inside Job) complete the cast of Chupa in this jovial creature feature.
Clock (Hulu)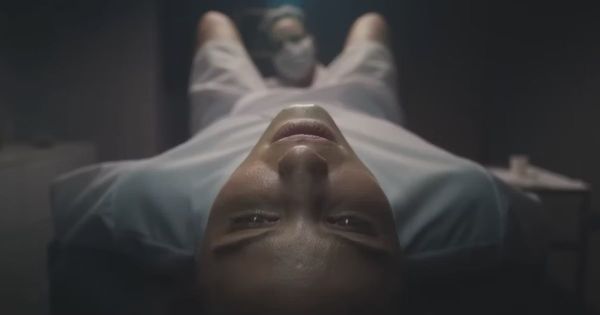 Exclusive to Hulu, this horror movie Clock takes on a distinctive subject. What occurs when a woman has a treatment to "fix" her biological clock in a time when more and more people question whether they actually want to have children? It goes without saying that the outcomes aren't exactly what was anticipated.
Clock is a fascinating psychological horror movie that stars Melora Hardin from The Office and Dianna Agron from Glee. It makes us consider a subject that is becoming more and more common in a society where we are continuously urged to do the opposite.
Door Mouse (Hulu)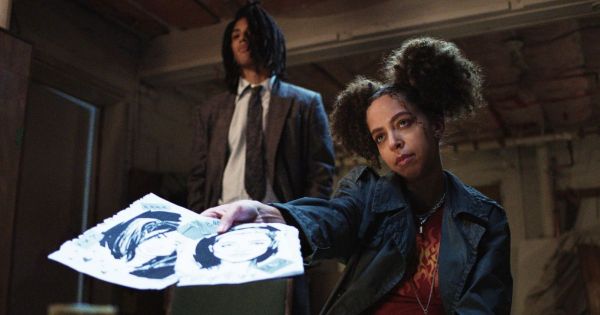 Door Mouse is a visually stunning neo-noir movie that follows an amateur investigator who used to be a professional dancer as she tries to discover what happened to her vanished buddy. It's a return to the days of bitter coffee and brutal cynicism prevalent in classic noir films, and it draws heavily from graphic novels, especially because our protagonist dabbles in comic artwork. The use of stylized, comic-inspired imagery more than makes up for the film's comparatively low budget, laying the foundation for future masterpieces from director Avan Jogia.
Flux Gourmet (Hulu)
One of the most unusual films currently streaming is Peter Strickland's interesting Flux Gourmet, a purposely funny and provocative picture from the filmmaker of In Fabric. But that doesn't mean it isn't worthwhile of your time.
A group of students at a cooking school suffer in a variety of ways as they become caught up in power battles, rehearsals for performances, and strange scenarios. It's simple to dismiss unorthodox films as weird for the sake of being weird, but Flux Gourmet has a lot to unpack and can amuse those who have the stomach for it.
From Black (AMC+ & Shudder)
The Thomas Marchese-directed film From Black depicts the tale of a woman who yearns for the return of her abducted son. She may have to pay a horrific price to get the truth when she is offered the chance to find out what actually transpired to him.
Despite getting his start with the acclaimed police documentary Fallen, Marchese has put together a passable occult horror movie with a host of well-known actors. Fans of True Blood and Pitch Perfect will be familiar with Anna Camp as the protagonist character in From Black, along with other well-known actors including Travis Hammer (Godless) and Jennifer Lafleur (Nope).
Furies (Netflix)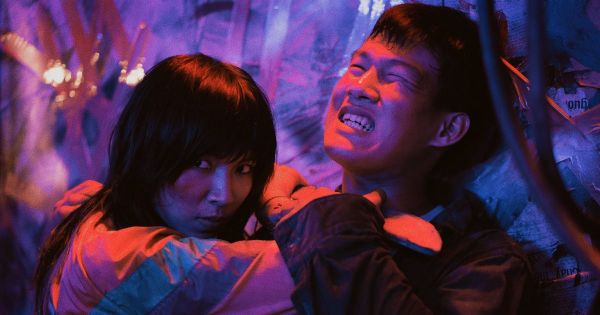 Everybody occasionally needs a good martial arts film. Thankfully, Furies on Netflix does not let down. When a Vietnamese lady named Bi flees her abusive life for Saigon, she encounters a mystic figure who goes by the name Mrs. Lin. From there, Lin teaches Thanh and Hong, Bi's new companions, to become assassins in order to kill a local criminal lord.
Despite having a straightforward plot, martial arts films need to be interesting and creative in order to keep the audience's attention. Thankfully, this martial arts movie will have a lot of neon-tinged action. Furies is a fantastic precursor to 2019's Furie because to its polished aesthetic and extravagant choreography.
Ghosted (Apple TV+)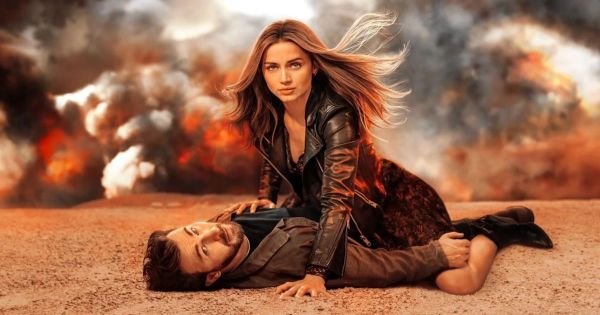 Ghosted stands out among the expanding library of content available through AppleTV+ because it was the service's most-watched movie launch. It tells the tale of a regular guy falling in love with a secret agent and stars Chris Evans and Ana de Armas. He only learns this after a love gesture goes horribly wrong and sends the two on a vast adventure to save the world.
Ghosted, directed by Dexter Fletcher (The Offer, Rocketman), is a movie packed with rom-com humour, enjoyable action moments, and an unexpected number of appearances that we won't reveal here.
Holy Spider (Netflix)
A number of factors make the movie Holy Spider intriguing. It is set in Iran and centres on a journalist's quest to find the "Spider Killer," a misogynistic murderer. However, some people do not necessarily think the murderer was at fault according to his claimed motives.
Holy Spider is an intriguing dramatisation of a very real case that split the country's populace, exposing contrasts between those who felt the killer was justified and others who were horrified by his atrocities. It joins Netflix's expanding category of true-crime-related programming.
Hunger (Netflix)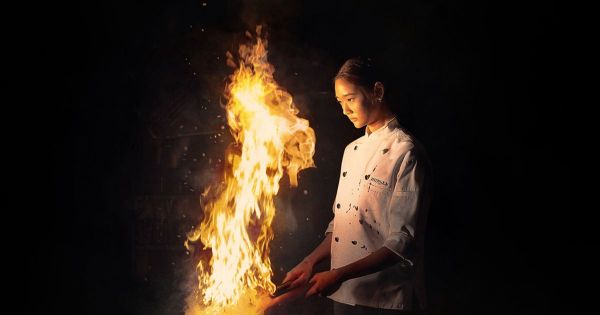 Hunger, a Netflix culinary drama that has been compared to "The Menu meets Whiplash," tells the tale of a budding street food chef who is taken under the wing of a skilled chef. But given his bad reputation and dubious techniques, we must consider how far we are willing to go in order to succeed.
Without a doubt, Hunger is more about the individuals who create and put together these elaborate delicacies than it is about the people who enthusiastically eat them. Hunger is an intriguing analysis of what it means to be "the best" from the heart of Thailand, with themes of social hierarchy and disdain across classes interspersed throughout.
Jackass Forever (Prime Video)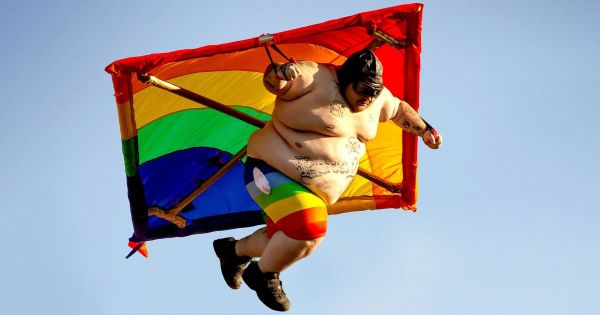 Once more, the Jackass brothers are at it. The fourth installment in the filthy prank series, Jackass Forever, adds a lot of fresh innovations to mix things up. Old favourites make a comeback for classic pranks, while new cast members Zach Holmes and Jasper Dolphin take on comically outrageous acts. Multiple hospital trips also highlight what some critics believe to be the best Jackass movie ever made. It's remarkable for being the first movie in the series where neither Bam Margera nor Ryan Dunn make an appearance.
Judy Blume Forever (Prime Video)
Before the first movie version of Judy Blume's best-known book, Are You There God? In Judy Blume Forever, a new documentary titled It's Me, Margaret on Prime Video details the life and career of the titular author.
Her life and subsequent career will be analysed for the benefits it brought to pop culture and the few problems she stirred up while she was alive, with quotes from Judy Blume herself as well as many creatives who have been influenced by her writings. It's the ideal addition to Are You There, God? My name is Margaret.
Moonage Daydream (HBO Max)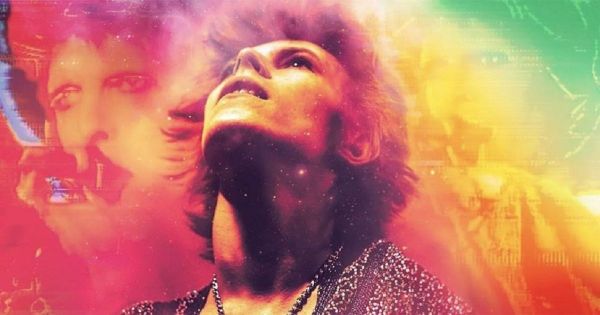 A documentary called Moonage Daydream, which takes its title from a David Bowie song, is, you guessed it, about David Bowie. The mysterious musician continues to be a mainstay of many people's sizable music collections and playlists. Given that this is the first documentary that David Bowie's estate has publicly accepted, it stands to reason that it differs somewhat from other films.
Unseen archival video and visual montages span Bowie's whole career, capturing his life through the highs and lows of his professional adventures while also showcasing his artistic influences and works outside of the music industry. All things considered, Moonage Daydream is a must-see for every Bowie enthusiast.
Murder Mystery 2 (Netflix)
In Murder Mystery 2, a direct sequel to the surprisingly entertaining Adam Sandler film, he and Jennifer Aniston reprise their roles as they establish a dedicated detective firm. They are entrusted with solving yet another funny mystery when a wealthy associate is unexpectedly abducted. The Murder Mystery series, a more "fun" alternative to whodunits like Knives Out, continues to astonish and amaze while avoiding the negative stereotypes connected to Adam Sandler's humorous parts. He benefits greatly from his chemistry with Jennifer Aniston.
Nope (Prime Video)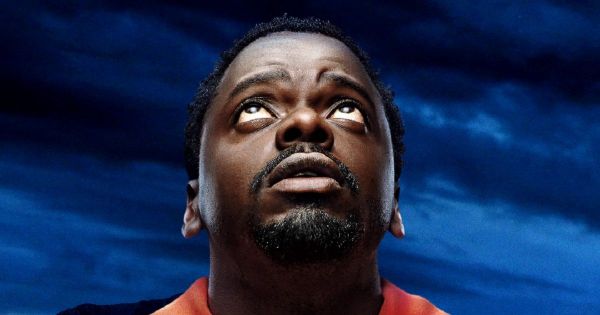 Nope is Jordan Peele's most recent thriller and marks the famed director's first excursion into science fiction (Get Out, Us). In the American Southwest, a pair of siblings find themselves in a frantic quest to establish the existence of something they can not fully comprehend.
With a budget more than treble that of Peele's previous films, it departs from the realistic terror of Us. Nope has probably already been viewed a number of times by fans of Peele's work, but if you still haven't had the chance, this is the ideal time.
Quasi (Hulu)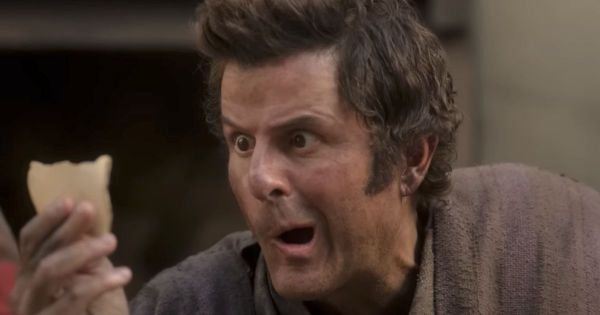 In their most recent movie, Quasi, the comedy group Broken Lizard transports their crude comedians to the Middle Ages for an epic adventure. In the midst of a terrible rivalry between the monarch and the pope, "Quasi," also known as Quasimoto, finds himself while frantically seeking love in a world that rejects him.
Several members of Broken Lizard take dual roles in the movie, directly channelling Monty Python, playing with their hilarious formula in a context they've never attempted before. They really nail it, without giving away any of the humour.
Tetris (Apple TV+)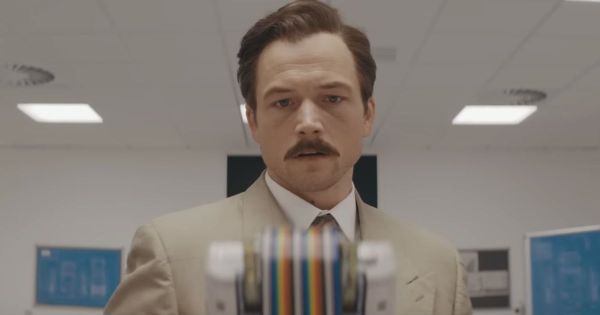 The recently released Tetris is an intriguing movie that adds to the surge of "movies about products," taking the true tale of the well-known puzzle game and giving it a few more bells and whistles. Henk Rogers is tasked with transferring the titular puzzle game from its country of origin to the West during the Cold War. He will have to break through the iron curtain to secure the licencing deal of a lifetime, though.
With Taron Egerton playing the lead role, the movie will show you how Tetris rose to global prominence from its modest beginnings, with a few additional car chases thrown in for good measure. Fans of Nintendo will also be able to experience the firm during its formative years, when Tetris was at its height of popularity thanks to the introduction of the original Game Boy.
The Magician's Elephant (Netflix)
This Netflix animated movie that just came out has gotten a lot of attention. Based mostly on its title, The Magician's Elephant tells a charming tale about a young boy who is desperately trying to locate his long-lost sister.
He must achieve three seemingly impossible tasks that will change the course of his home's destiny because he thinks a mystical elephant holds the secret to achieving these goals. The film is ideal for family movie nights and animation aficionados everywhere because it boasts a wonderful tale and some of the prettiest 3D animation Netflix has ever released.
Top Gun: Maverick (Prime Video)
Legacy sequels are currently all the rage. Top Gun: Maverick (Prime Video). To put it bluntly, they're typically bad. Top Gun: Maverick, however, defied all predictions to become not only Tom Cruise's highest-grossing movie, but also one of the most highly regarded movies of 2022.
Cruise returns to the character of Maverick, a brilliant pilot who is now charged with leading a young generation on a perilous mission while also dealing with his own personal issues. Top Gun: Maverick, a rare instance of a follow-up that almost always outperforms the original, earned its stripes throughout its protracted theatrical run. However, you may now watch it in the convenience of your own home.
Our Team DCS includes 5 different writers proficient in English and research based Content Writing. We allow them and encourage them to follow the Entertainment news all day long. Our posts, listicles and even the exclusives are a result of their hard work.