Jeremy Renner has since developed into an A-list actor who has collaborated with some of the greatest directors in history, despite the fact that his career did not begin to take off until somewhat later in his life. Renner has established himself as a master of his art by giving performances that cut across all genres and appeared in a number of films and series. He has a genuine, gritty acting approach, and his magnetism makes him enjoyable to watch on screen. For his roles in The Town and The Hurt Locker, Renner has received two Academy Award nominations, and the public and critics alike laud his most recent Hawkeye series. Renner can play both dramatic and action roles, and his fans are always excited to watch his next movie.
May 7th, 2023 update: This Jeremy Renner article has been updated with new information to keep it current and interesting as his supporters wish him ongoing success and healing.
Renner, the oldest of seven children, was born in Modesto, California. Renner first fell in love with performing when enrolled in a drama class at Modesto Junior College. Renner made his feature film debut in the comedy National Lampoon's Senior Trip, and he has since appeared as a guest star on programmes like Deadly Games and CSI: Crime Scene Investigation. Renner started to land bigger roles in films like S.W.A.T. and Dahmer as his career picked up momentum.
Renner has since grown to be a superstar and has been receiving the praise for his talent that he richly deserves. After a near-fatal tragedy that almost put an early end to his career, the world showed him just how loved he was, and Renner's miraculous recovery has been remarkable to witness. Let's look at his top efforts, ranked, after a lengthy and continuous career.
American Hustle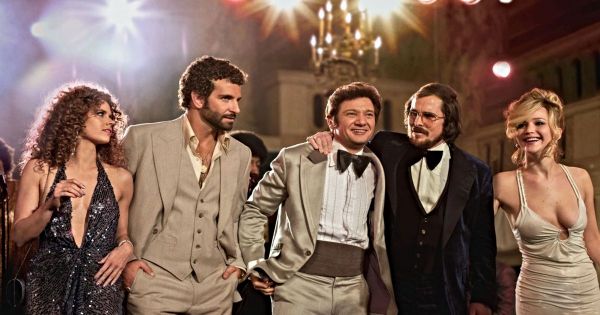 It's difficult to play the part of a politician. In David O. Russell's American Hustle, Renner expertly pulls off the role of Camden, New Jersey Mayor Carmine Polito. Renner plays a savvy, cynical politician who is devoted to his hometown. It takes a lot of effort on your part as an actor to adopt a politician's perspective. Renner done his research, and as Polito, he is wholly convincing throughout. He has the charisma and self-assurance necessary for a successful politician to rise to political prominence. Christian Bale, Jennifer Lawrence, and Bradley Cooper also appear in the movie.
Arrival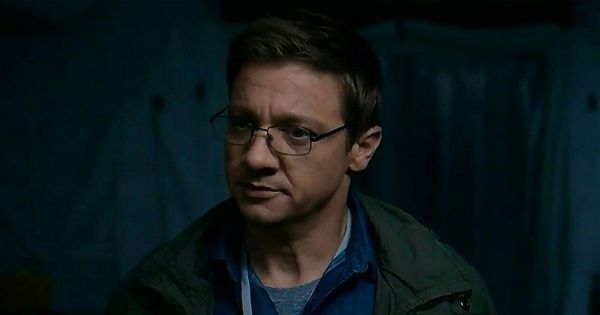 Renner plays Ian Donnelly, a physicist tasked to analyse a spaceship that has landed to Earth, in Denis Villeneuve's science-fiction movie Arrival. In contrast to his action blockbusters, Renner plays a more sombre character with Amy Adams. Renner portrays a bright physicist who is in awe of the extraterrestrial lifeforms in a believable manner. He puts on an amazing dramatic act, and he gets along well with Adams the entire time.
Avengers: Endgame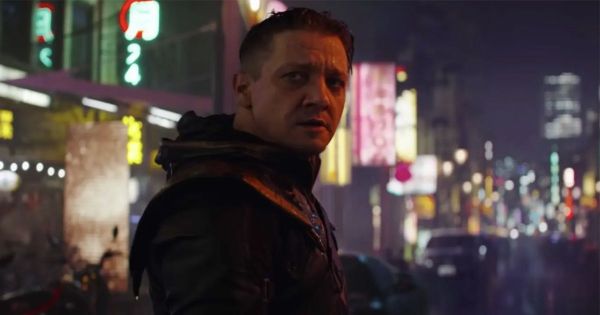 The world and the Avengers are still looking for a solution to bring everyone back five years after Thanos' snap. When Ant-Man returns from the Quantum Realm, they are given a second chance and decide to reform the band. Marvel's Avengers: Endgame is a fantastic achievement and an amazing conclusion to a narrative that has been in the works for 15 years. One of the strongest character arcs in the movie may belong to Jeremy Renner's Hawkeye. He begins by losing his entire family in the snap; he later transforms into Ronin, a vigilante who kills criminals, and he takes on a harsher persona than anybody had ever seen in a Marvel superhero. He starts to find some hope once more after reuniting with his old squad, or what's left of them. He eventually tries to end his life for the greater good because he is so desperate to have his family back.
You can see the weight and shame of Renner's resolve to sacrifice himself for the soul stone once Black Widow (Scarlett Johansson) has done so. One of the most relatable and underappreciated scenes in the entire movie must be when his wife calls and he joyously responds. Hawkeye transformed from a nearly unrecognizably damaged Avenger to the beloved Avenger of hope.
Captain America: Civil War
In spite of the fact that it is more of an honourable mention than anything else, Renner's outstanding performance in Captain America: Civil War must be praised. Renner demonstrates why the underappreciated Avenger is a crucial component of any team's success in his second appearance as Hawkeye. Renner dominates every scene he is in throughout Hawkeye's brief appearance on screen. He gave every physical detail of his performance his all, effectively capturing how adamant Hawkeye was to continue fighting even if he didn't want to gravely damage his friends. Renner's inclusion on the cast improved every actor's performance in a similar way to how self-assured his character is.
Hawkeye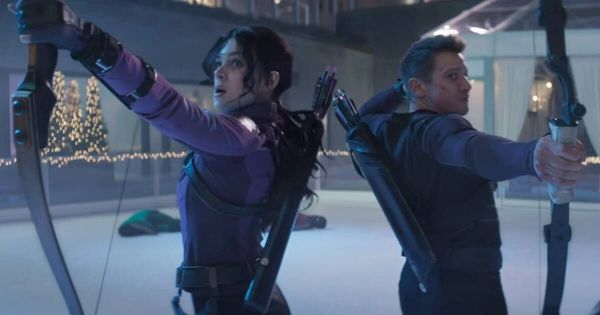 Through his performance and physicality in the Hawkeye series, Renner demonstrates that he has what it takes to be the star of a superhero series. Renner played Hawkeye for the first time in the 2012 movie The Avengers. Since then, he has become into a significant figure in the Marvel Cinematic Universe. Hawkeye is frequently one of the least appreciated Avengers despite Renner's charm and entertaining acting style. This isn't necessarily because he is disliked, but rather because he frequently gets lost in the huge ensemble. He didn't appear at all in Avengers: Infinity War, but his pivotal part in Avengers: Endgame more than made up for it and gave the archer the much-needed limelight.
Hawkeye gave viewers a closer look at the character's life after Endgame, despite concerns that it only exists to replace him with Kate Bishop (Hailee Steinfeld), just as She-Hulk will replace him in the MCU and Loki will introduce the other iterations of himself. Clint Barton is a capable superhero who defeats villains, but he is also a devoted father who wants to do what is right for his family. Throughout the series, Renner explores a variety of emotions and establishes himself as one of the best action actors now in production.
Kill the Messenger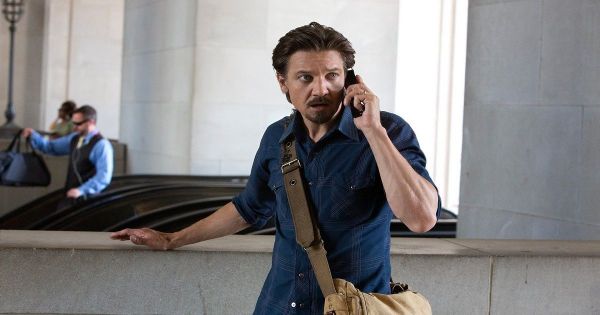 A real-life journalist named Gary Webb looked into a CIA plot to transfer weapons to South America using drug money. He had two gunshot wounds to the head when he was found dead at the age of 49. This film explains his narrative, including how he learned about the conspiracy and the fear he experienced as he suspected he was being watched and realised he couldn't defend his family from an organisation as powerful as the CIA.
We occasionally forget that Renner is charming enough to have his own star vehicles since we are so accustomed to watching him as a supporting character in popular franchises. He is the star of Kill the Messenger from beginning to end. As Webb discovers something very significant, Renner's performance is all tension and paranoia. He appears to be deteriorating with each scene, as though the stress of the situation is getting to him, but his ethics and journalistic integrity forbid him from stopping his inquiry and running away. Renner ought to have received some sort of honour for this tachycardic achievement.
Mayor of Kingstown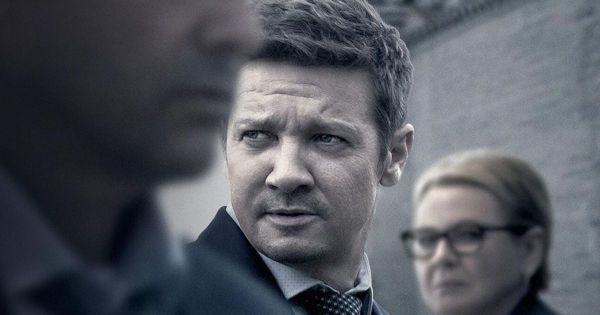 The movie Mayor of Kingstown, written and directed by Yellowstone's Taylor Sheridan, follows the tale of Mike McClusky (Renner) and his family, who are in charge of managing a number of private jails operated in a downtrodden Michigan town. They transport items in and out, form alliances, and maintain harmony among the various gangs in all the local prisons. Sheridan created this leading role for Renner so that he could demonstrate his talent for portraying characters who have dubious morality and their own methods of handling situations.
Dianne Wiest and Kyle Chandler make cameo cameos, but this is really Renner's show as he attempts to maintain morality while mediating between rival gangs. The show has been renewed for a second season after an incredible first season finale in which Renner's character decided to carry out his own justice. We can't wait to see what happens in season two.
Mission: Impossible – Ghost Protocol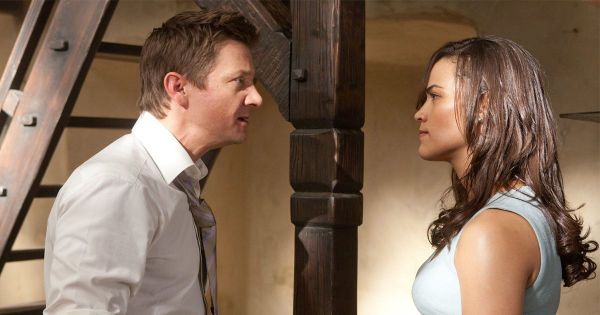 Renner plays William Brandt, an IMF expert who joins Ethan Hunt's (Tom Cruise) team in Mission: Impossible – Ghost Protocol to stop a nuclear disaster. Renner is a natural action star who even provides some comic relief throughout the movie, demonstrating his versatility as an actor. Renner was a fantastic addition to the Mission Impossible crew and makes a very convincing educated IMF analyst. In Mission: Impossible – Rogue Nation, Renner played Brandt again.
Renner's Acting Future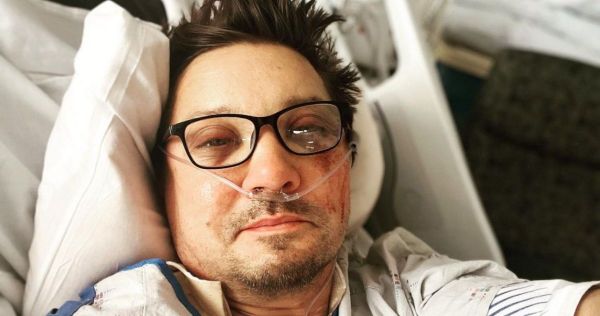 At the beginning of 2023, Renner tragically took part in a snowplough accident that was really serious. The actor was seriously hurt, but thankfully he made it out alive. While the nature of his injuries and any potential long-term ramifications of the accident are still under investigation, many followers of his art were worried about whether he would ever be able to return to his trade. However, he is making encouraging progress in his recuperation. It is impossible to predict whether the actor will be able to resume playing physically demanding roles like Hawkeye, but it doesn't seem likely that Renner would allow any ailment to keep him from doing what he enjoys.
S.W.A.T.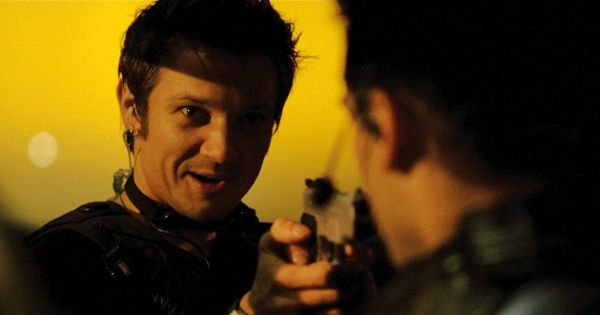 Renner steals every scene he appears in in the intense action movie S.W.A.T., despite having a smaller role. Renner plays Brian Gamble, a former SWAT team member who lost his job after injuring a pedestrian while on the job. Renner perfectly captures the attitude of a brutal police officer with his harsh and gruff demeanour. We learn that Renner is truly the movie's adversary in the film's last scene. Given his tough and menacing persona in the film, Renner plays a villain with ease.
The Assassination of Jesse James by the Coward Robert Ford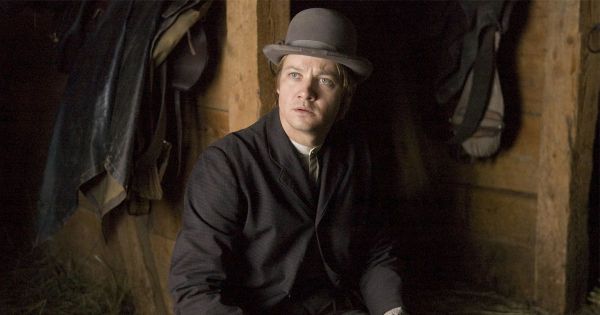 Since he was a little boy, Robert Ford (Casey Affleck) had been an admirer of Jesse James (Brad Pitt). After realising his desire of joining his criminal group, he realises that not everything is as perfect as he had imagined and starts to dislike the charismatic outlaw. The Assassination of Jesse James by the Coward Robert Ford has Renner as James' cousin Wood Hite in a minor role. In this bizarre, original movie, his character is just as cruel as he is malicious, especially to Ford. Casey Affleck suggested Renner to his brother Ben for The Town after working with the actor on this movie.
The Town
In Ben Affleck's The Town, Renner not only perfects his Boston accent but also fully inhabits the part of a grim bank robber. Renner's James "Jem" Coughlin is an anti-hero who his loved ones can count on. At the same time, he will kill without hesitation, demonstrating his capacity for spontaneity and recklessness when committing heists. In one of Affleck's all-time best films, Renner is untouchable and received an Oscar nomination for Best Supporting Actor.
The Hurt Locker
Renner's portrayal of Sergeant William James in Kathryn Bigelow's war movie The Hurt Locker completely changed his acting trajectory and led to his nomination for Best Actor at the Academy Awards. Renner really into his role and portrays a man who is addicted to the high that comes from life-threatening situations. James' duty is to deactivate bombs, and he performs this duty bravely, alarming his fellow soldiers. James is out of his environment when he gets home, making it difficult for him to connect with his family. Renner plays a gruff, cunning, and maybe psychotic guy in this movie and comes across as entirely genuine. It's an exciting film by a female director that you must see.
Wind River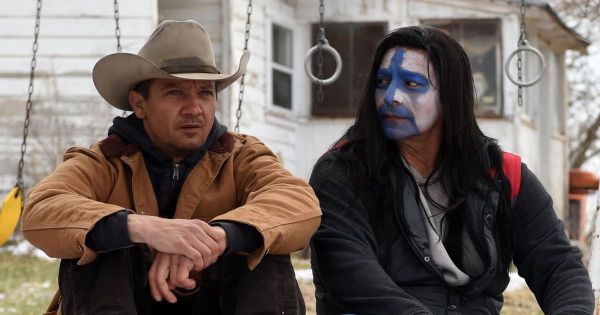 In the movie Wind River, Jeremy Renner plays a Wildlife Service Agent who discovers a dead corpse on a Wyoming Native American Reservation. Elizabeth Olsen plays her co-star. Given that Renner's character is also mourning the loss of his daughter, the actor gives a thoughtful and moving performance. Throughout the movie, Renner expresses a wide range of emotions, and he has great chemistry with Olsen. On Rotten Tomatoes, Wind River now has an 87% approval rating.
Our Team DCS includes 5 different writers proficient in English and research based Content Writing. We allow them and encourage them to follow the Entertainment news all day long. Our posts, listicles and even the exclusives are a result of their hard work.